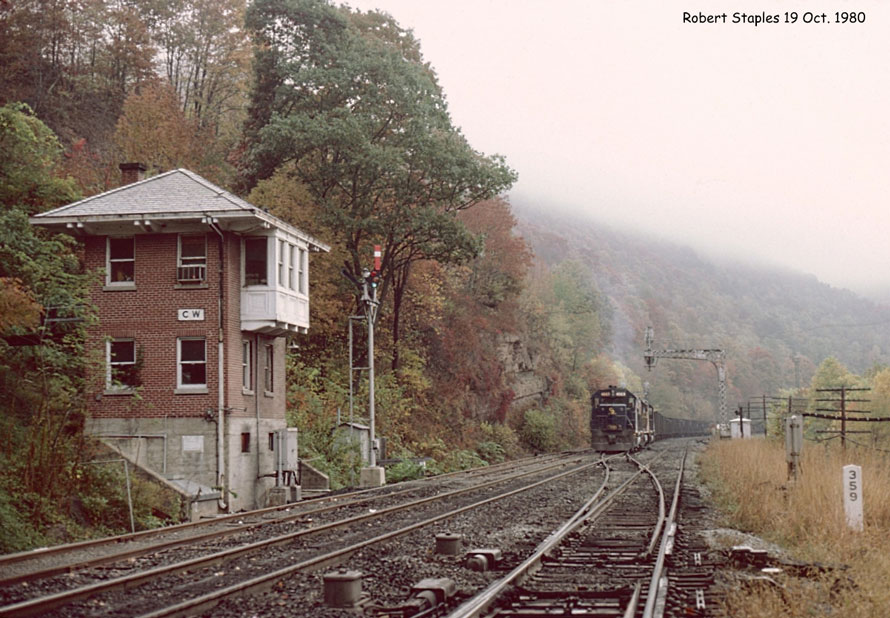 Railroads today are very standardized in their operations and equipment. It is very difficult to distinguish one railroad from another other than by their paint scheme. Things were different in the golden age of railroading. The railroads were very different from each other in terms of operating practices, the equipment used to move freight, and even the structures used to support operations such as depots or interlocking towers.
I will cover just the general look and design that the railroads followed most of the time. Please keep in mind that there were always exceptions to the rules.
Each railroad's towers had their distinctive look and most followed a standard design or plan, but even within the same railroad, the towers could differ in looks or style from line to line.
---
Pennsylvania Railroad
Pennsylvania's towers in the east looked different from the ones that were on their New York to Chicago line. (Ft. Wayne Line) Starting in World War II, PRR built towers that looked to me like small castles, complete with parapets. The technical term for this feature was "crenelations." These were constructed after the original tower was destroyed by fire or derailment. Dunkirk Ohio is a prime example of this.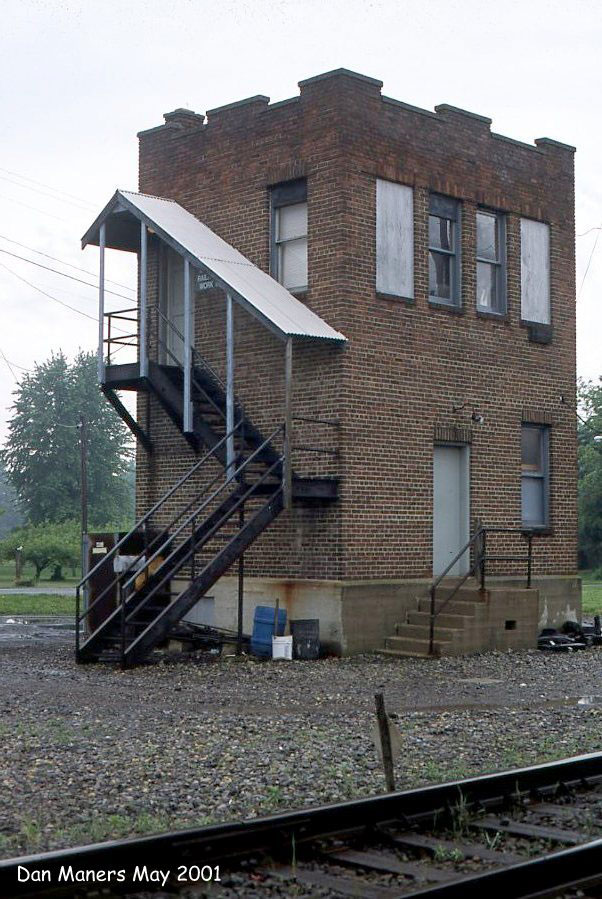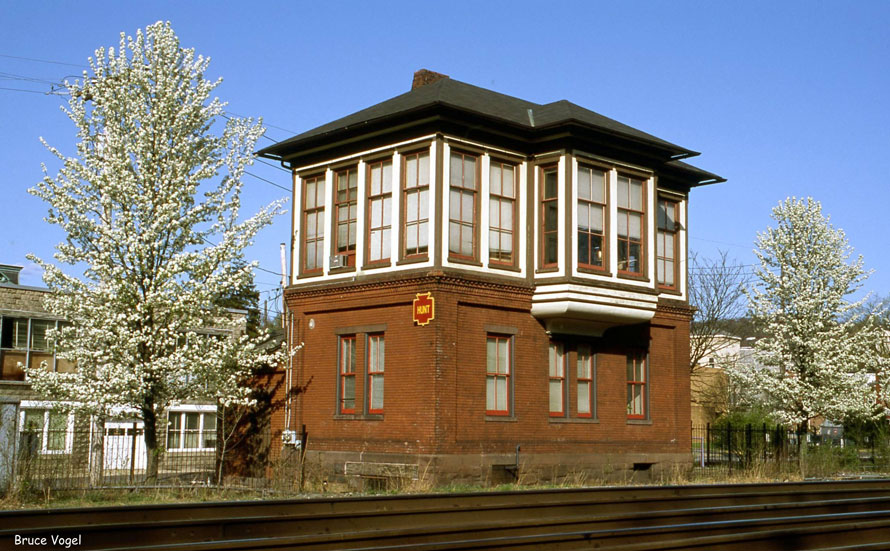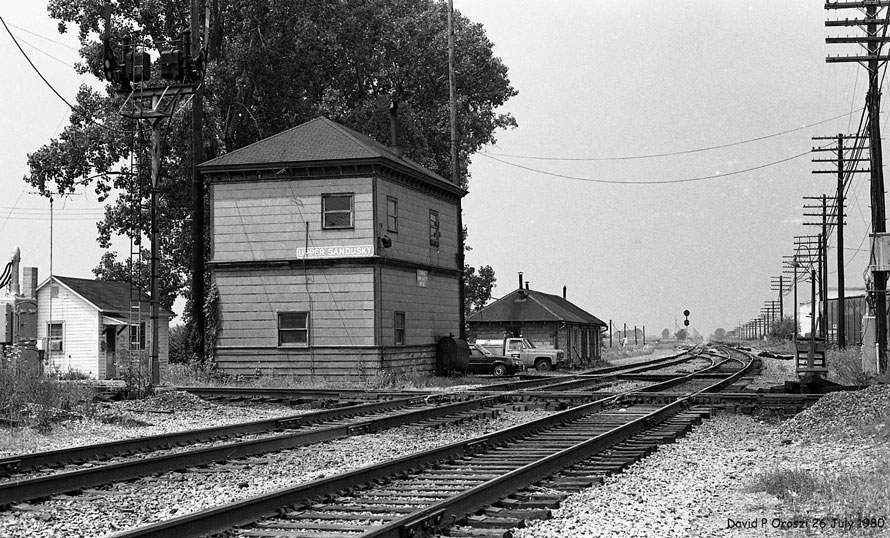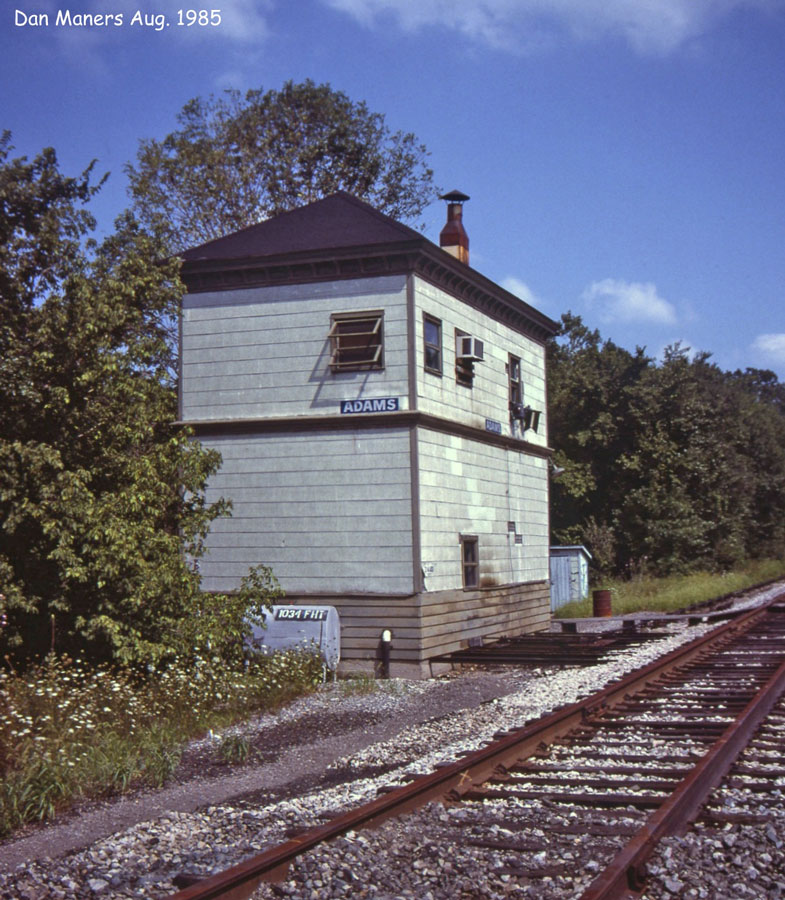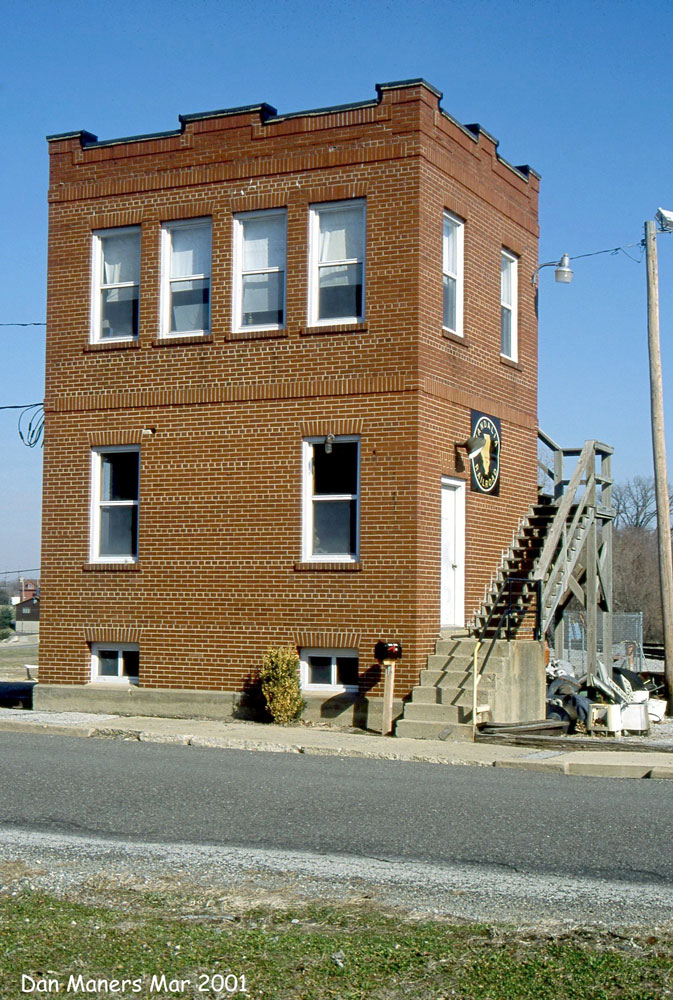 ---
New York Central
Another example were New York Central's towers on the former Cleveland, Cincinnati, Chicago & St. Louis (Big Four Route). I believe that these towers that "stood on stilts" were unique to the Big Four. As time went on some of these towers received closed-in bottoms.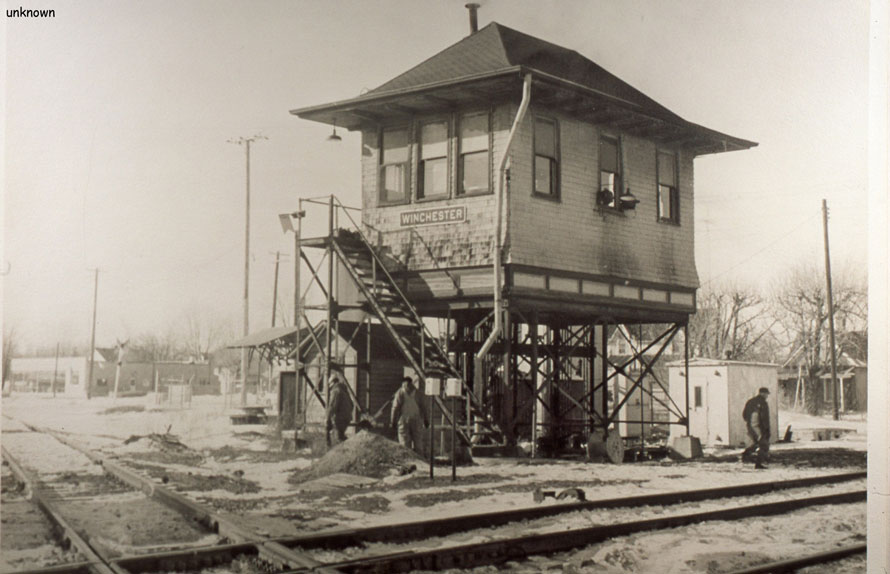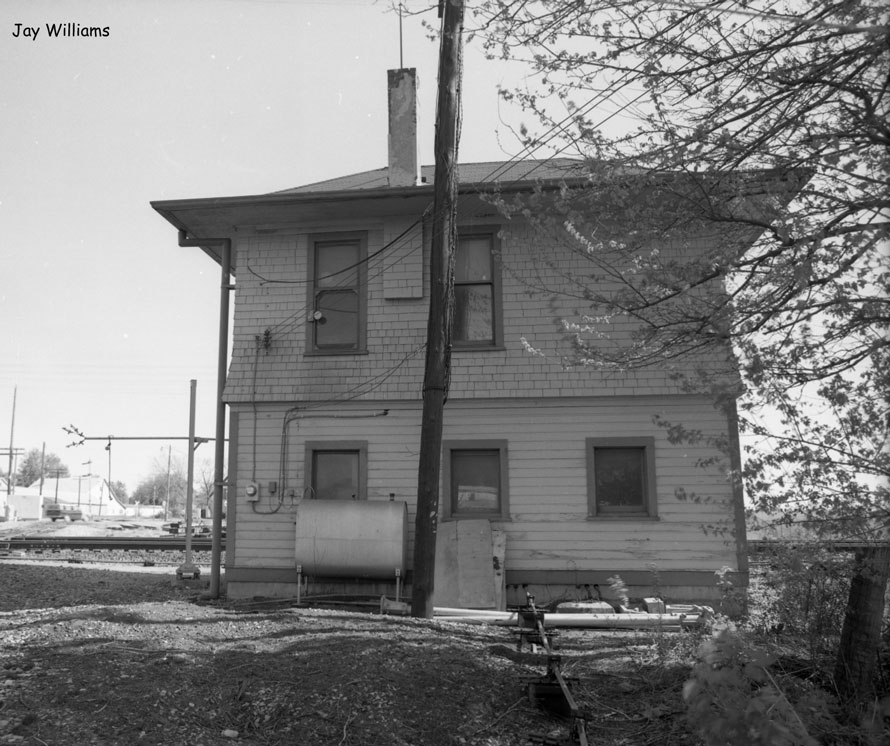 The towers that stood on the New York Central in the east, especially on the "Water Level Route" were large, well built , brick structures.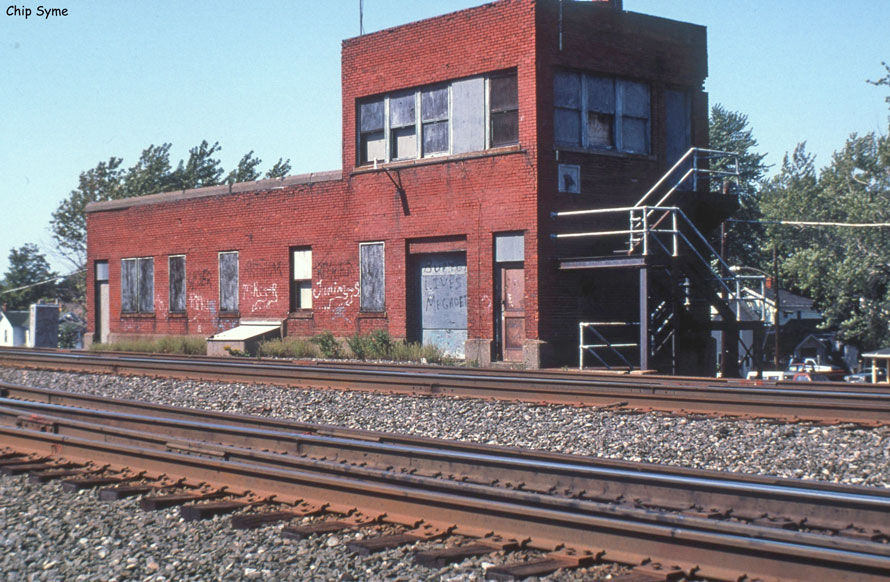 ---
Baltimore & Ohio
Baltimore and Ohio's interlockers were easy to distinguish. They were two story wooden structures with "fish scale" sidings right below the window line. B&O displayed the tower's call letters prominently in the second story window.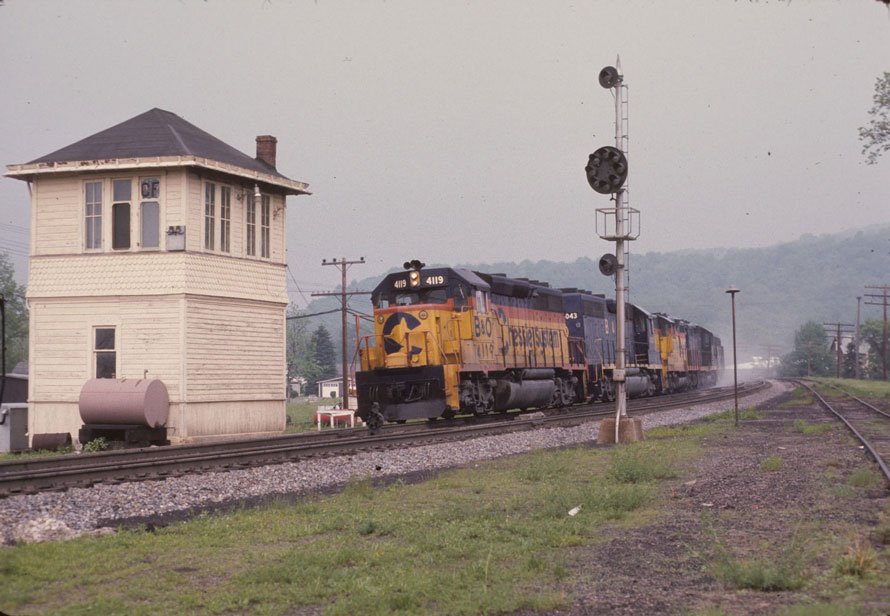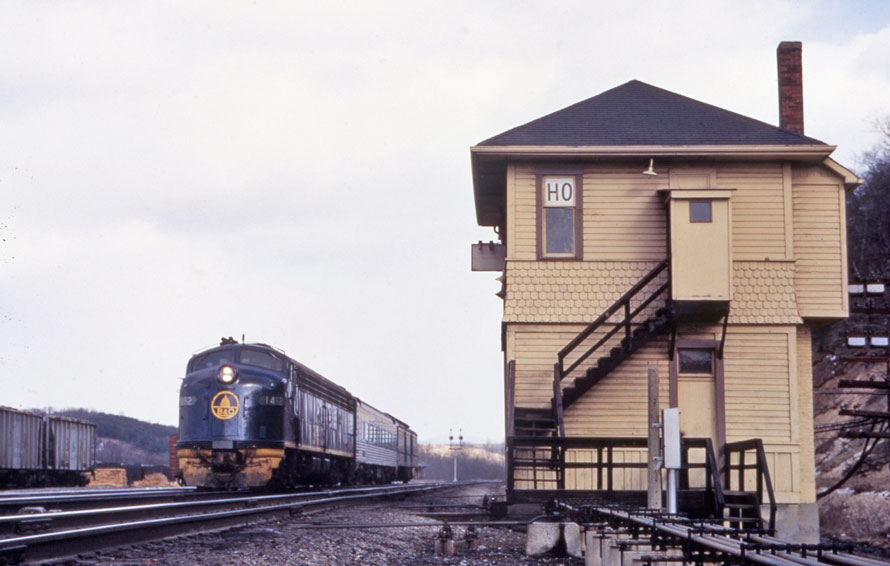 ---
Chesapeake & Ohio
Chesapeake and Ohio's towers with their two-story brick design, complete with iron overhangs, were some of the handsomest towers ever built. Somewhere along the line C&O changed their plans and built solid, one story, brick towers. As a side note, C&O referred to their interlockings as "cabins"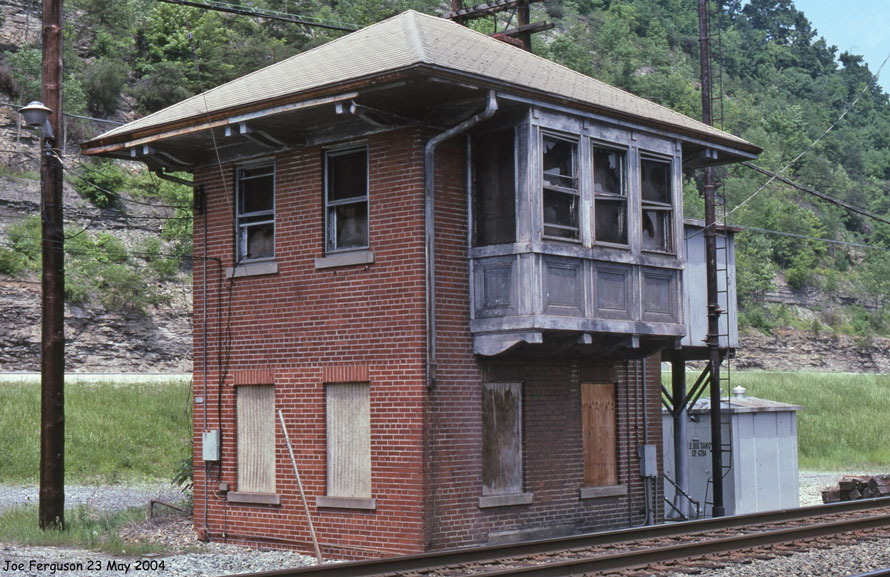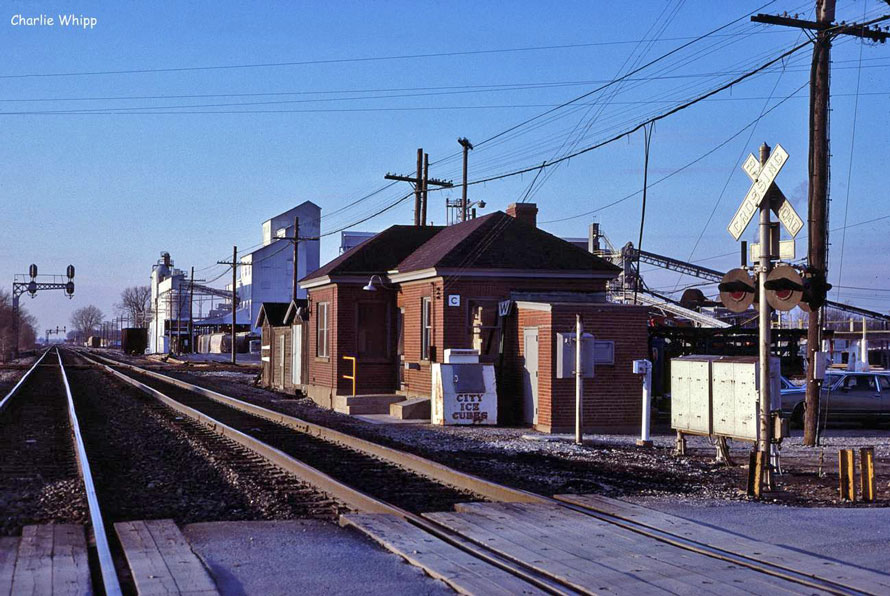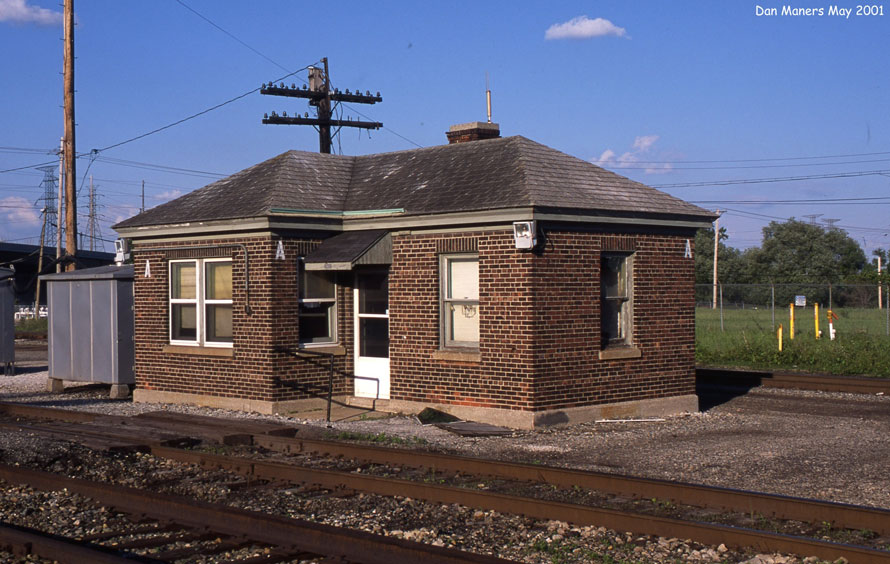 ---
New Haven
The New York, New Haven and Hartford's towers were beautiful structures. They were constructed of concrete with their call letters cast into a "shield" mounted under the window line and topped off with a distinctive pagoda-style roof. Some of their older towers were simple wood structures.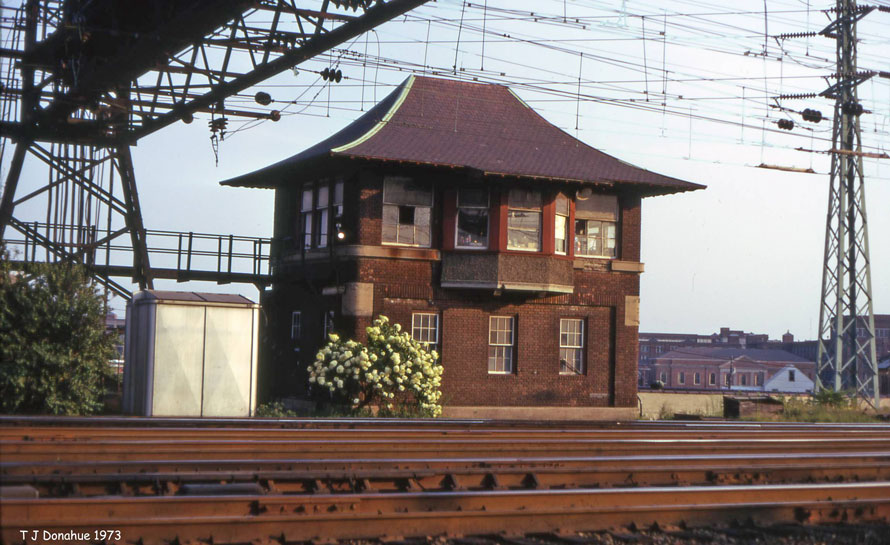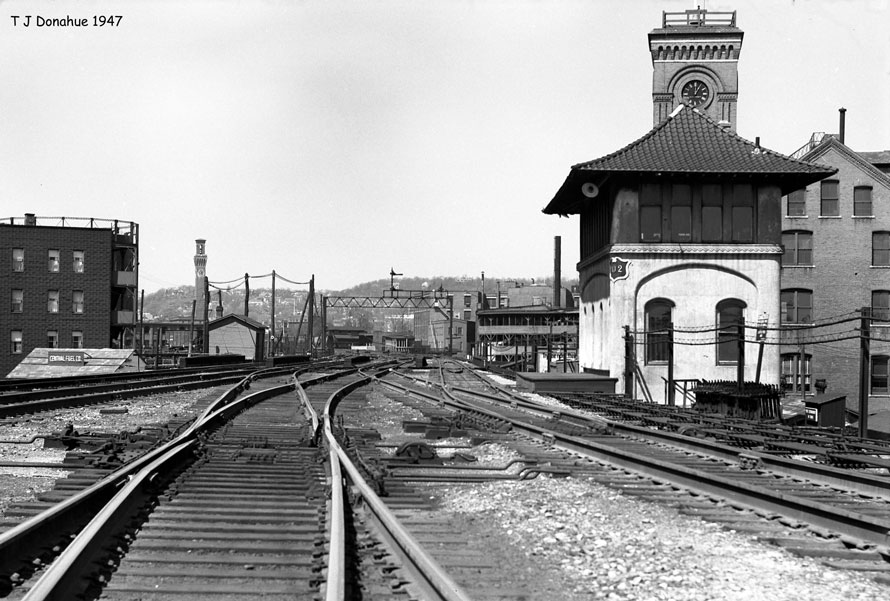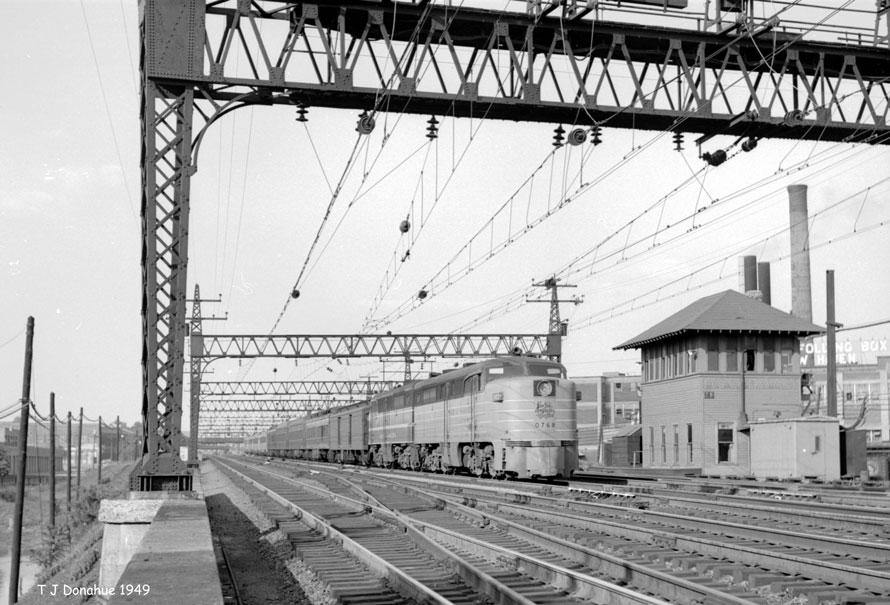 ---
Erie
The last railroad I will mention is the Erie. They were easy to identify. Like other railroads the Erie in later years went to a concrete block design.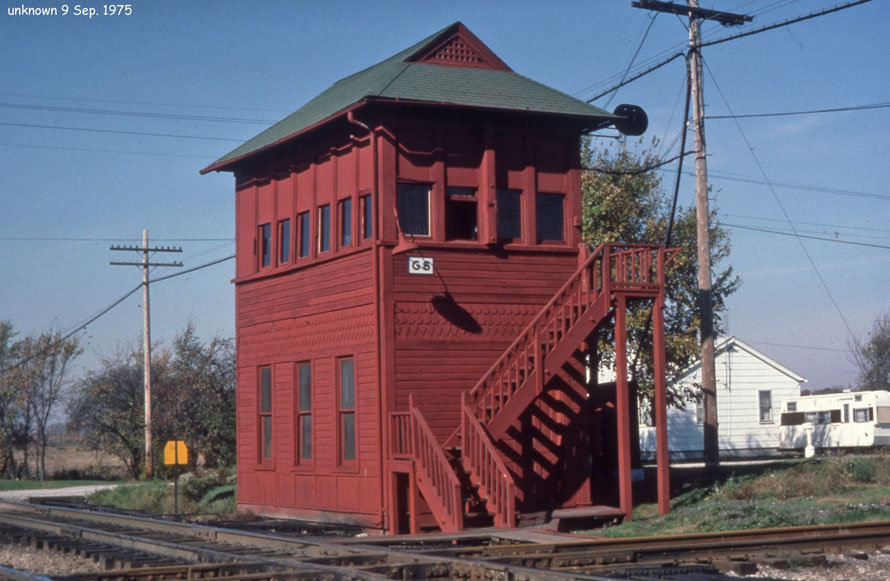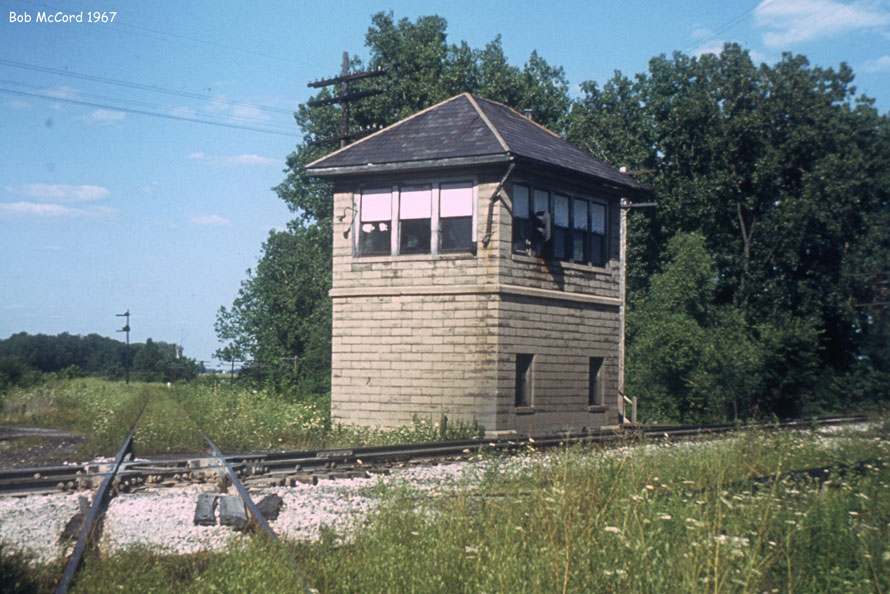 ---
Dan Maners – Text Copyright 2018 – Photographs Copyright as credited.