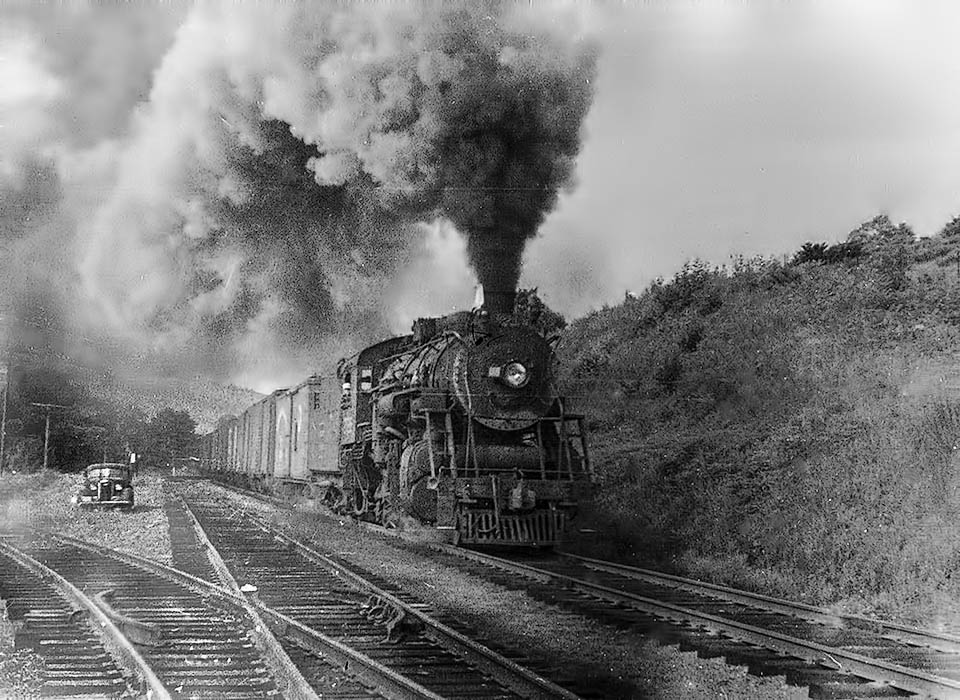 Seventy-Five years of railroading
On his first day on the railroad, Victor Zolinsky, at the age of five, attempted to throw a switch on the siding that served his grandfather's scrap metal business in Keene, New Hampshire. 

Seventy-five years later Vic looks back over a lifetime of railroading. In 1956 he hired out on the New Haven RR as a towerman, and over the years worked in many capacities including Ticket Agent, Yardmaster, Transportation Inspector and Assistant Superintendent of Grand Central Station in Manahatten, New York. He retired in 1989. 

The Trackside Photographer is pleased to present more than 150 photographs selected from Vic's personal collection which tell the story of mid-20th century railroading from an insider's perspective. 

"It was a great life," Vic says. "I miss it."