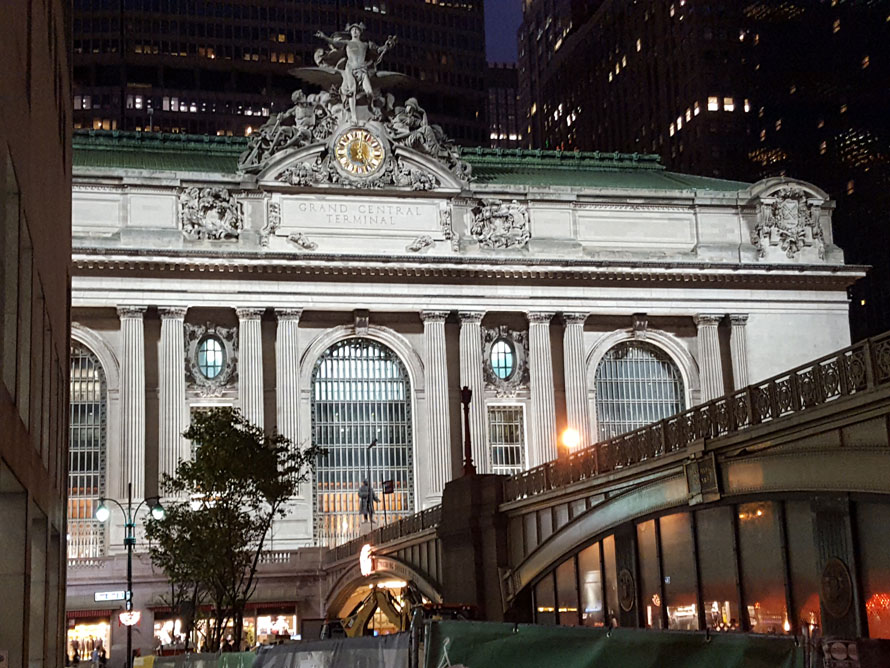 Grand Central Terminal
Just the sound of the words is enough to evoke powerful memories for the many hundreds of millions of passengers who, in the last 110 years, have started or ended their railroad journeys at this place.
Grand Central Terminal has been especially significant to me, because from my earliest memories, it has been the entry to a lifetime of experiences in New York City. Boarding a train from the suburbs with the knowledge that when the train arrived, I would be in the heart of Manhattan has always given me a thrill.
After a day in New York, the feeling of relief when entering from outside into the shelter of GCT was palpable. In rain, or snow, or cold, or heat or nighttime darkness, opening those heavy outside doors in to the Main Hall meant that I was almost home.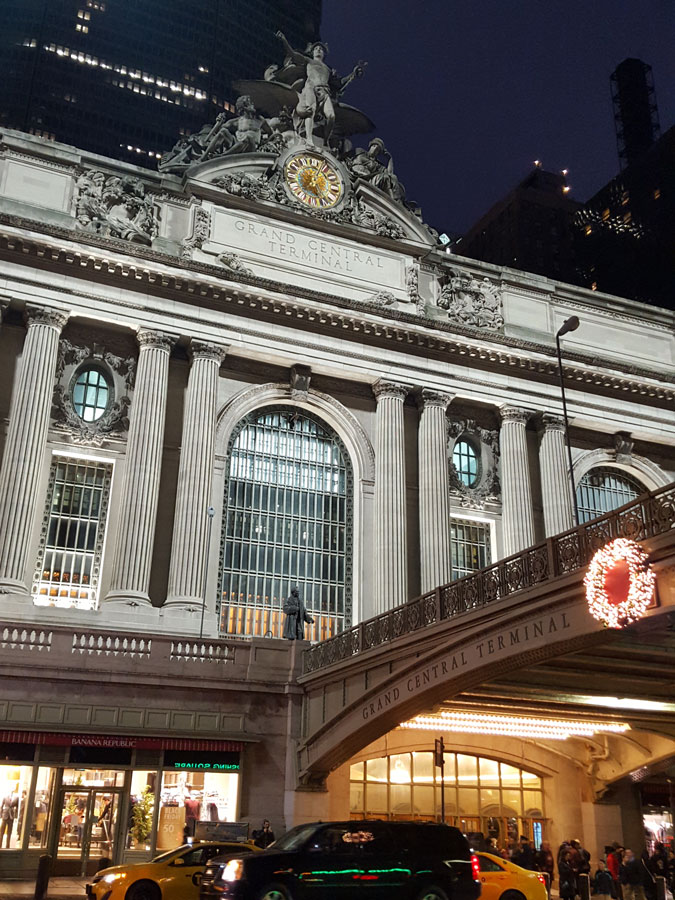 Grand Central Terminal during the holidays is especially wonderful. Arriving by train en-route to the Macy's Thanksgiving Parade, or to see the lights on Fifth Avenue, or to visit the Christmas tree at Rockefeller Center, always begins the same way. The Conductor's announcement as the train comes to a stop, is part of the ritual.
We are now arriving Grand Central Terminal, be sure to take your personal belongings, and thank you for riding with us"
These photos were taken three weeks ago, on Thanksgiving Day. The exterior lighting captures every detail of the building's facade. The lighted wreath on the Park Avenue viaduct is a reminder that Christmas is coming.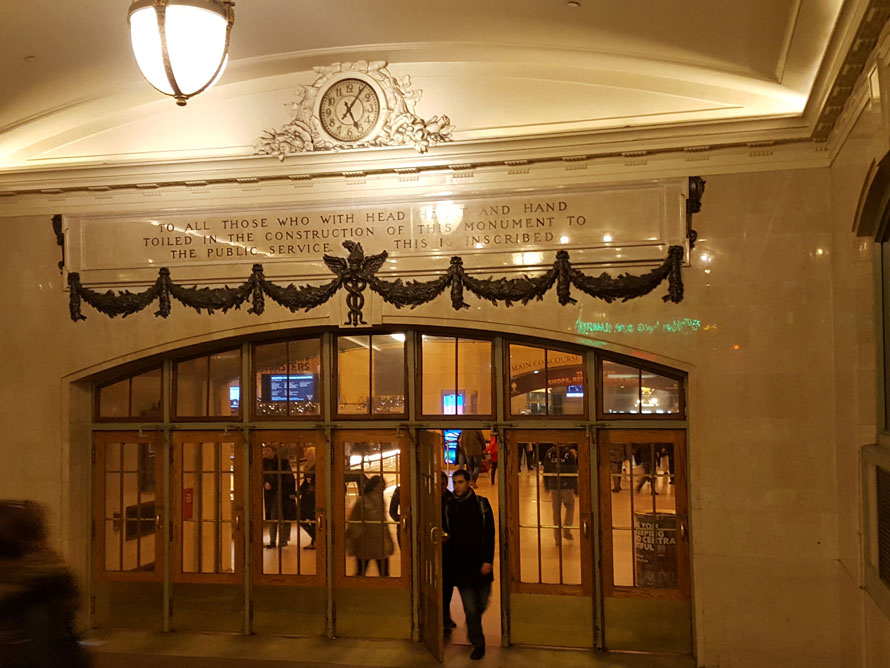 When one enters the building from 42nd Street, there is a memorial to the people who built Grand Central Terminal. I'm sure many people never even notice it, but every time I go in, I pause for a moment to read the inscription:
"To All Those Who With Head Heart and Hand Toiled In The Construction Of This Monument To The Public Service This Is Inscribed".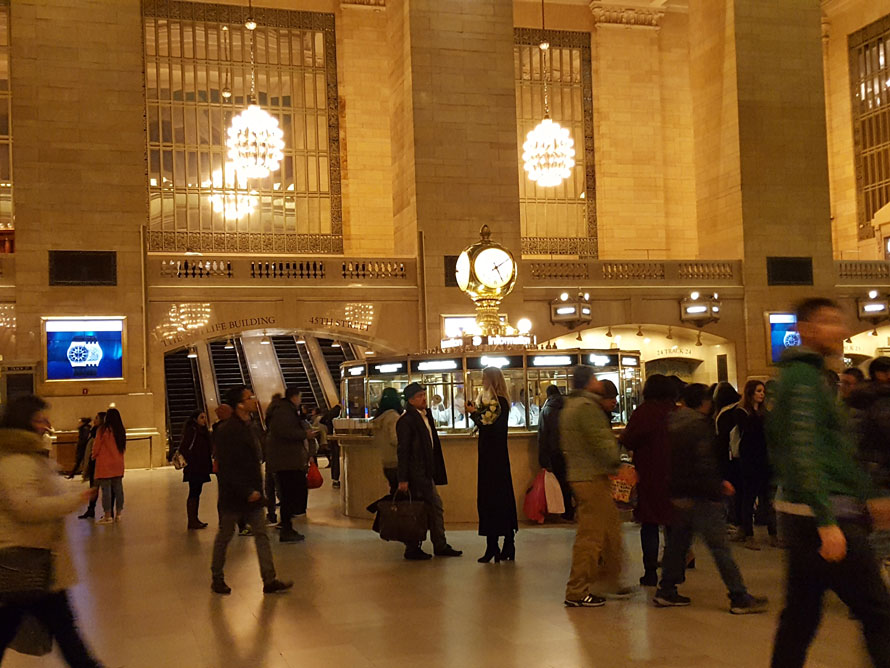 And then to the Upper Level Information Booth, probably the most famous meeting place in the world. Take a look at the people in the photograph. The elegant tall woman carrying a dozen white roses. Who is she talking with, and what are they saying? And where are all the other people rushing to?
This is, to many people and especially to me, a magical place.
Grand Central Terminal. We have arrived. Home at last.
Bob Hughes – Photographs and text Copyright 2016