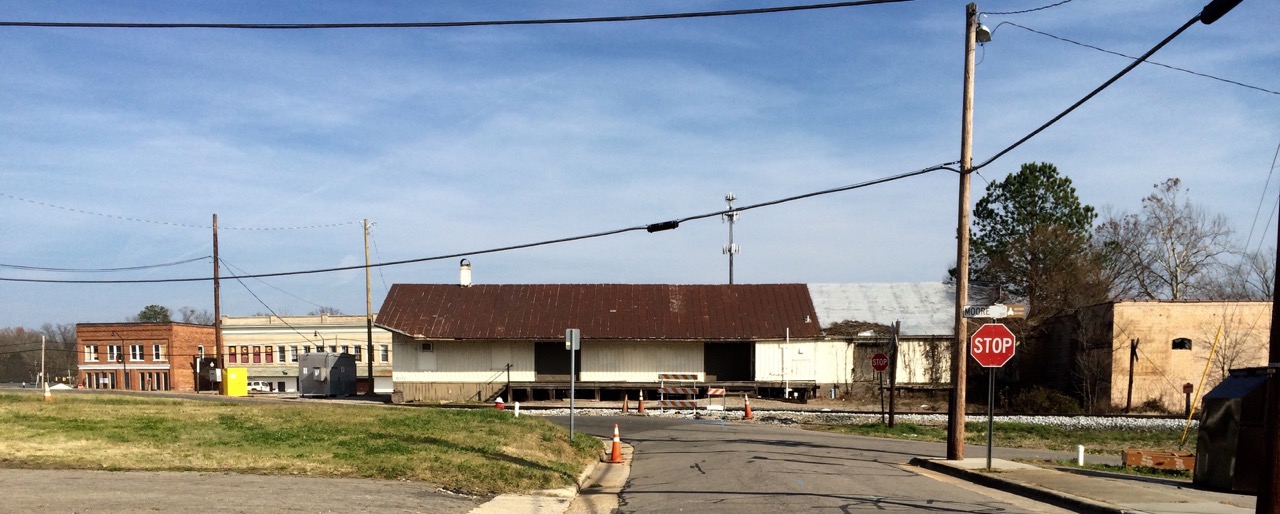 Today this noteworthy freight depot is frail, yet still standing tall. It was originally built for the Atlantic Coast Line Railroad, either at the end of the 19th century or shortly thereafter. It stands just south of the brick, 1910 Union Station at the rail crossover of the Atlantic Coast Line and the Seaboard Airline Railroad in Sanford, NC.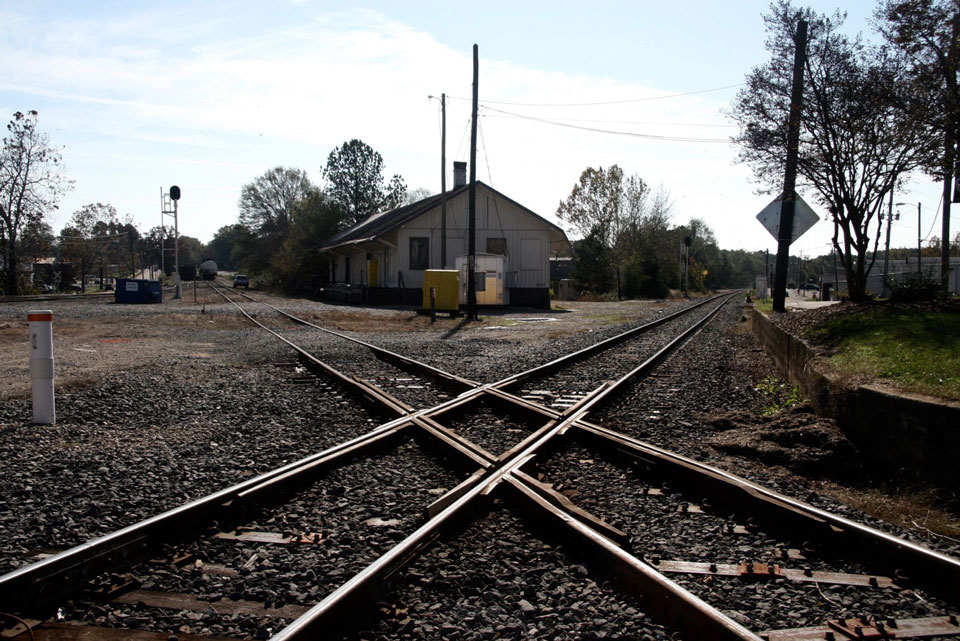 During the first quarter of the 20th century, Sanford was blessed with four railroads converging at the same location; the Seaboard, the Southern, the Atlantic Coast Line and the Atlantic and Western railroads. At that time the town was bursting with commerce more than 50 years after the Civil War.
Presently the freight depot is used for the storage of signal equipment for the Atlantic and Western and CSX railroads. The exact date of the wood frame construction is not known. However, there are pictures of several other freight depots along the line of the Atlantic Coast Line that are of similar shape, dimension and detail. Rumor has it that a roving, gifted black contractor was responsible for their construction.  A wood or coal fired stove used as a heat source was connected to a chimney strategically located at the one-third point of the roof  on all of the floor plans. The generous overhangs supported by large brackets on the east and west elevations are quite distinctive. Evidently the train loading platform was located on the east side while the truck loading activity occurred on the west side. During its later life the structure was expanded to the south until it reached the former Sanford Sash and Blind Company that has since been abandoned. Hence, the change in roof treatment.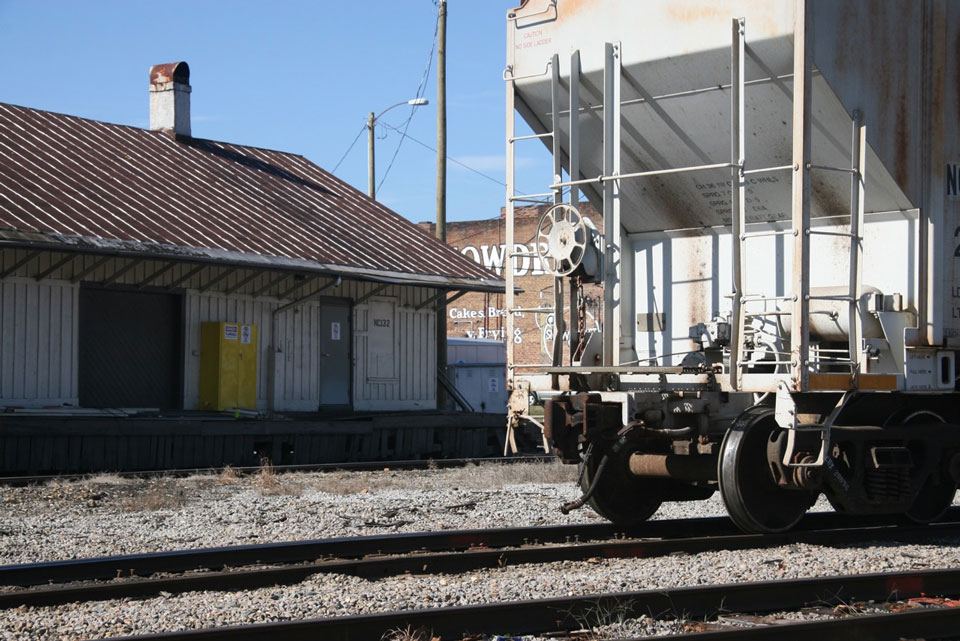 The only question that remains unresolved is why the northwest roof corner was clipped off later in life. My guess is that when CSX absorbed the Seaboard it wanted to maintain its ROW air rights. Nevertheless, in spite of its present physical condition, the hope is that the community will see fit to save this significant landmark that played an important role in the development of a major transportation hub in the center point of North Carolina.
David Kahler – Photographs and text Copyright 2016