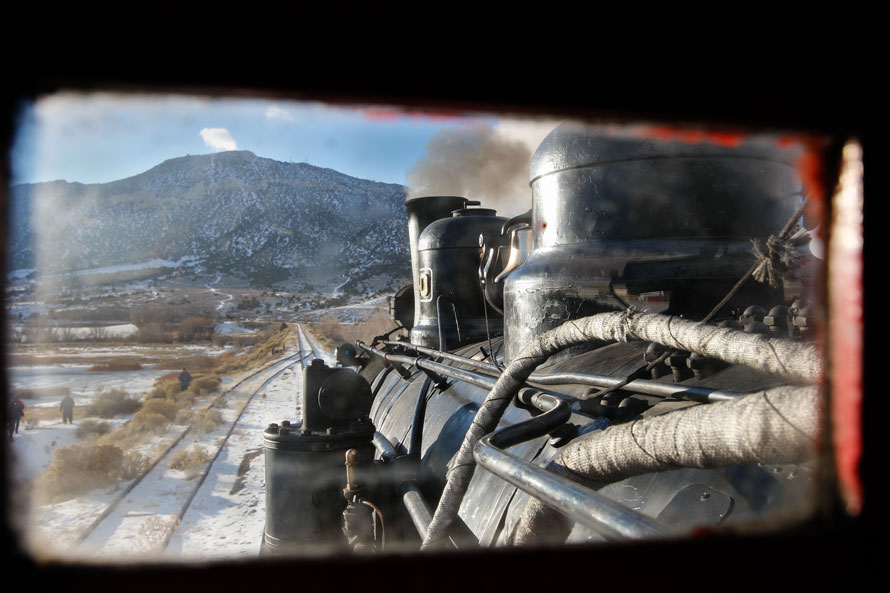 16:00 hours February 9th, 1941.
The crew of the outbound Steptoe Valley Flyer prepares their train for a fifteen mile round trip to wye the train at Keystone, Nevada, before boarding passengers on Train No. 3 heading to Cobre, Nevada where the line meets the Western Pacific mainline to Reno. At the helm, 4-6-0 number 40, built by Baldwin's Philadelphia plant in 1909, pumps air in anticipation for her run up Robinson Canyon.
---
16:00 hours February 9th, 2019.
Fireman Con Trumbull, fresh in from Casper, Wyoming, and trainmaster Angie Stevens, a local in the town of East Ely (and engineer for today's run), chat about slow orders, bulletins, and happenings reported on the 145 mile stretch of Nevada Northern mainline that await their nighttime run to Cobre, as the aroma of coal begins to fill the air inside the cab.
Read more