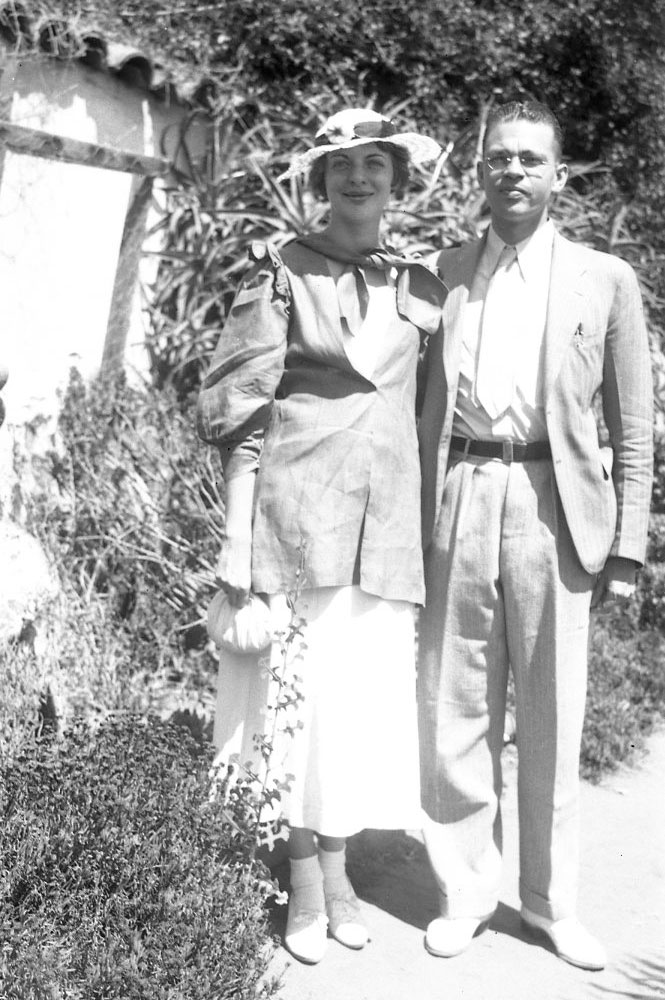 Henry Theodore Wilhelm was born in 1905, in the middle of arguably the most exciting and constructive decade in American history. The Panama Canal, electrification of mainline railroads such as the New Haven, huge new steel bridges and other infrastructure improvements, all were part of investment in America and her future. The list of what was deemed possible, and then doable, goes on and on.
At age 14, Henry became fascinated with railroads, and especially with the thousands of manned interlocking stations and cabins. This led to his lifelong hobby of documenting these unusual places, which the railroads had built as a necessity for preventing collisions, given the high volume of trains transporting passengers, mail, and freight all across the country. Over time, he photographed more than 2,500 junctions and the towers that controlled them. His notes were precise and detailed, and his negatives individually numbered and described in his log books.
Following graduation from college, Henry took a job in engineering, working for the Bell Labs division of AT&T in New York City, and then suburban New Jersey. Fortunately for us, he applied his remarkable talents in photography, logistics, organization, and enthusiasm to embark on a lifelong hobby of photography that is a pleasure to all of us reading The Trackside Photographer.
Henry was what we today call a "railfan," and his records and photographs are a treasure trove of railroading history that can be shared electronically with others. Henry died in 1986, and so did not enjoy the benefits of the internet, but I am sure he imagined it happening in the future and would have loved it. After all, he was working at Bell Labs.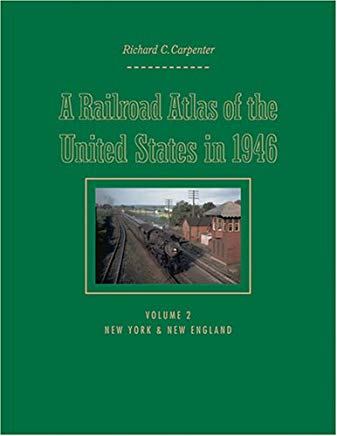 There are around 7,000 black and white negatives in the Wilhelm archives. During one of his railfan adventures, Henry met and befriended a 14 year old enthusiast on a 1947 New Haven Railroad fan trip from New Haven to Maybrook New York, over the famous Poughkeepsie Bridge. Henry and his new young friend were both standing in the vestibule of the last car, where Henry was taking notes of mileposts, sidings, and especially signals. The young boy thought this an interesting exercise, so he started taking notes, too. Henry became a mentor for his new friend, Dick Carpenter and together they shared many other railroad adventures over the years. Later, Dick Carpenter created and produced a remarkable set of volumes of meticulously hand drawn maps of the entire United States as the railroads were in 1946, published by The Johns Hopkins University Press. https://www.amazon.com/s?k=richard+carpenter+railroad+maps&ref=nb_sb_noss
Henry's documentation of railroad structures, scenes, stations, and of course trains, included meticulous notes and records of every photograph, including file number, railroad, tower designation, town and state location, and date. Much of his work was done between 1927, when he was twenty two, and 1939, during which time he met, courted and married Margaret Mitchell. The couple continued to travel extensively, always with notebook and camera at the ready.
They also had a son, Alec, and when Henry passed away in 1986 at age 81, Alec gave this collection of negatives, drawings, and records to Dick Carpenter, who in turn donated them to the National Railway Historical Society affiliated SONO Switch Tower Museum in Norwalk, Connecticut, with John Garofalo as custodian of the material.
People emerge from the shadows, and we can only wonder what they were thinking when they saw Henry with his camera.
I have been digitizing images from slides, glass plate negatives, prints, and B&W negatives for more than twelve years, and have now completed more than 104,000 images. So when John asked me for help in scanning Henry's original negatives, I enthusiastically agreed.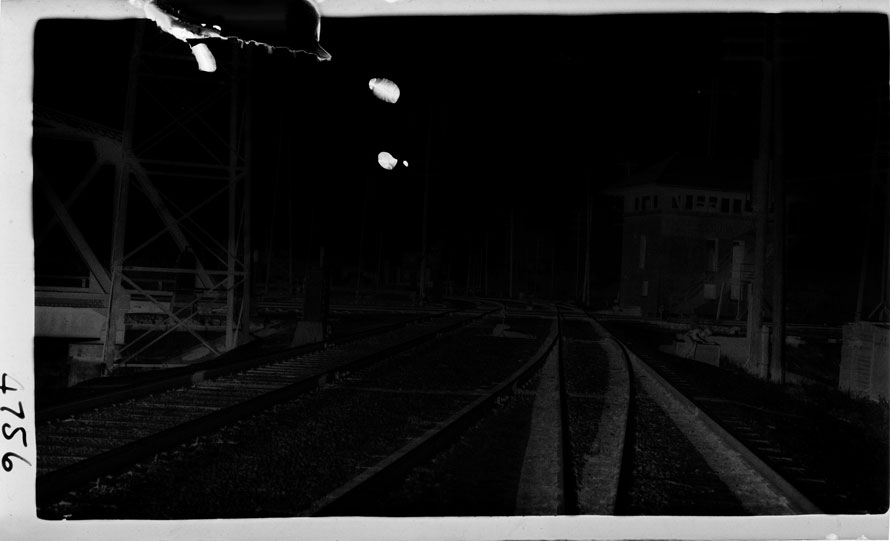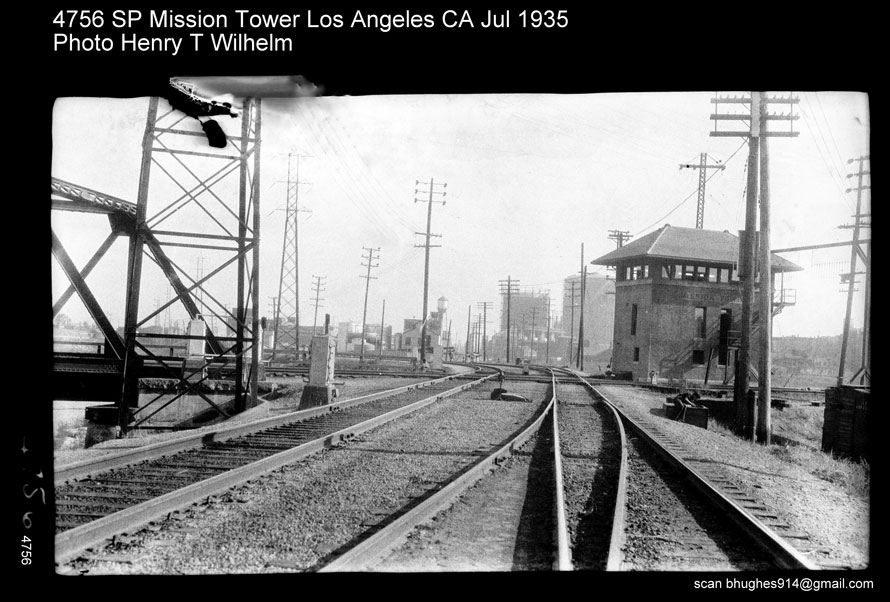 Here are some examples of the structures and the people which Henry so diligently photographed, made possible through the wonders of computers and scanning technologies, which Henry would have loved.
The photographs are remarkable not just as a record of the railroad signal towers which were found in great abundance, protecting virtually every switch, diamond crossing of different lines, junction and station. Some were taken after driving to often remote locations, and many others were taken from Henry's favorite place to ride—standing in the open vestibule of the last car of his train, recording the network of switches, signals, signs, stations, and of course, towers and people as they receded into the distance.
But the photographs provide much more than an architectural record of the towers. Steam engines and the railroads they ran on, with frequent stops to resupply water, coal, and to lubricate the countless moving parts of the locomotive, were very labor intensive. Track maintenance was performed by gangs of twenty of more men, not by sophisticated machines operated by a skilled operator working in air conditioned control cabs.
It is these people, often not even noticed in the photo until after the negative has been scanned (I use 1200 dpi settings for B&W negatives) and enlarged on the computer screen who make the photos so fascinating. People emerge from the shadows, and we can only wonder what they were thinking when they saw Henry with his camera. Who is that guy with a camera taking a picture of the tower when there is no train around? Why does anyone want a picture of ME? It is a fascinating record of railroading in the era from after World War I and through World War II, which Henry Wilhelm's photos and Dick Carpenter's Railroad Atlas document so thoroughly.
---
Here are some examples of the structures and the people Henry so diligently photographed, made possible through the wonders of computers and scanning technologies, which Henry would have loved. We are very fortunate that the collection exists to provide such a wonderful view of life, and of railroading in the United States as it was one hundred years ago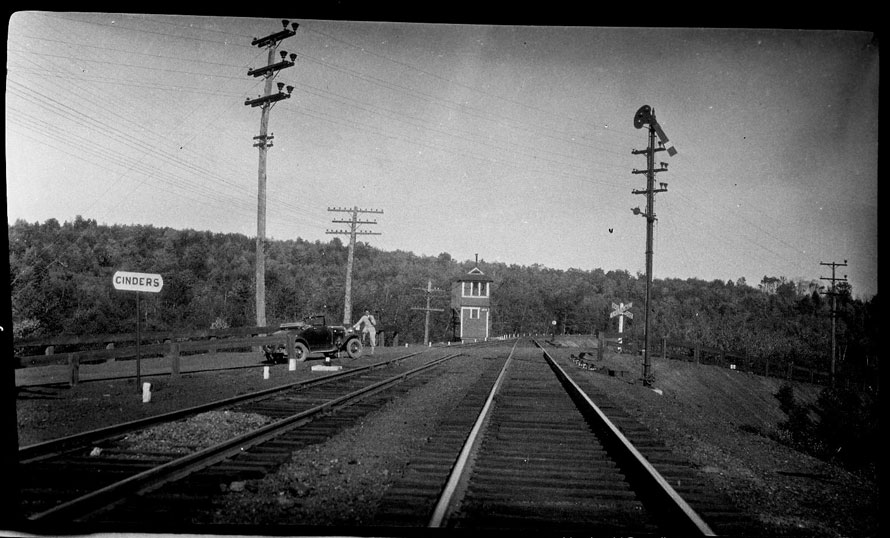 ---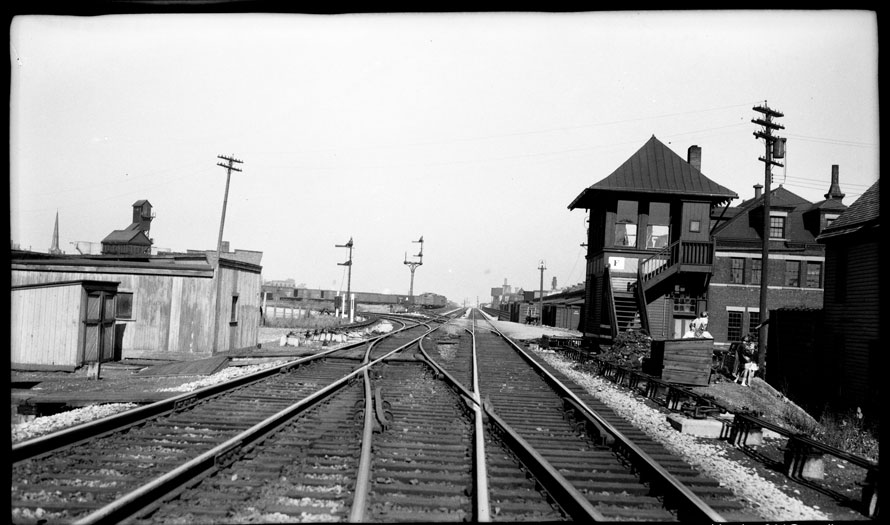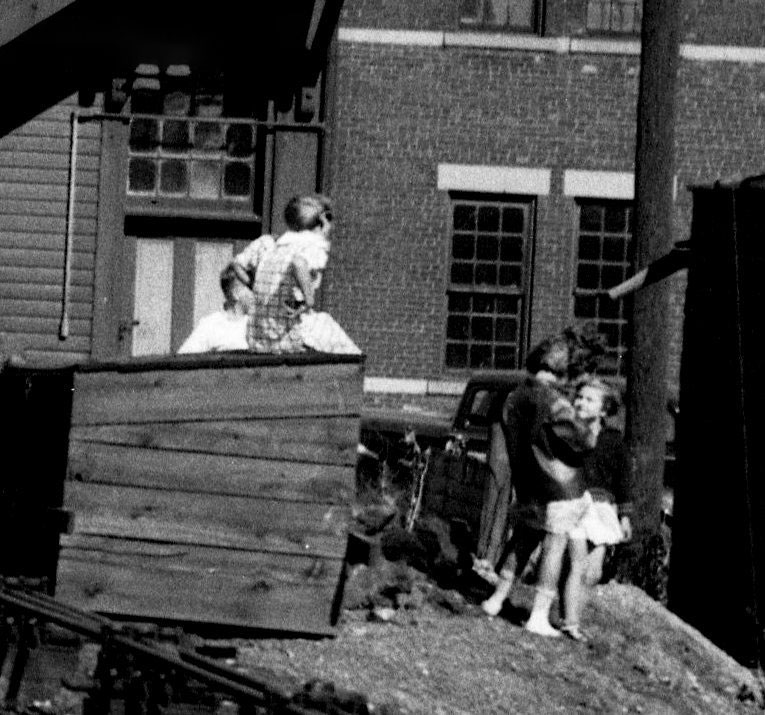 ---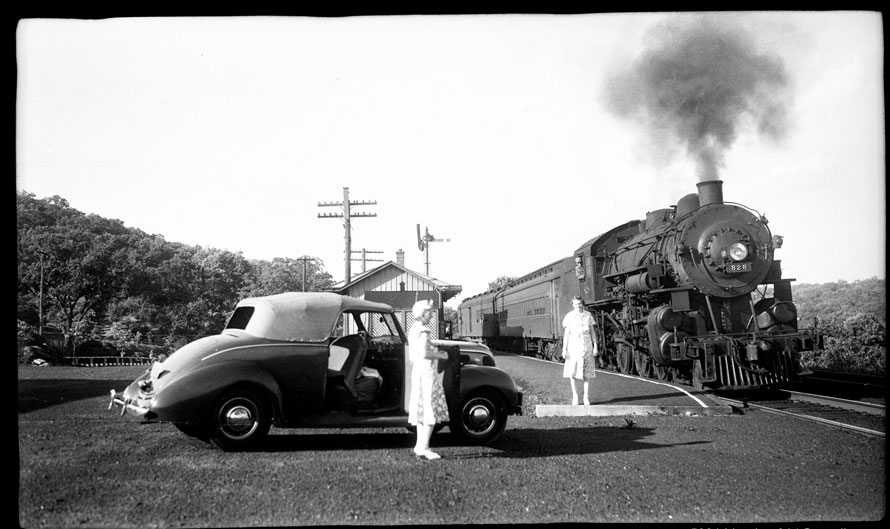 ---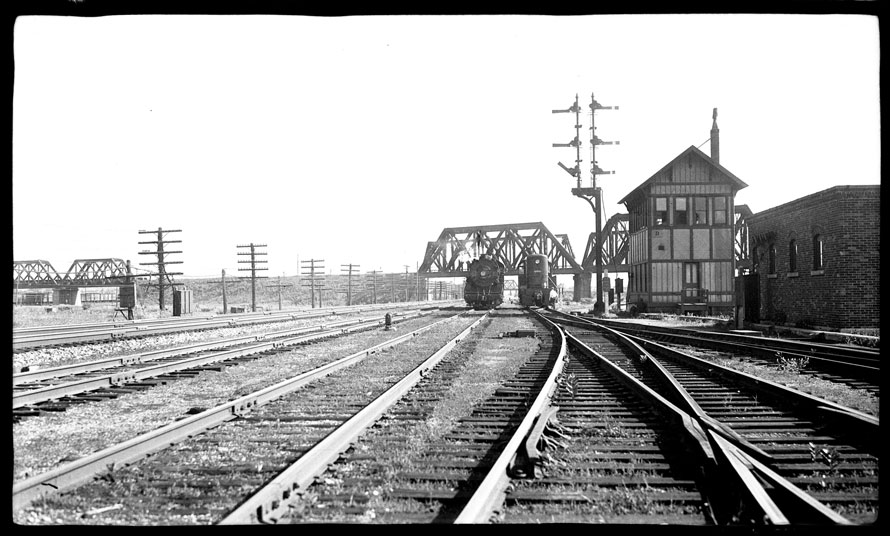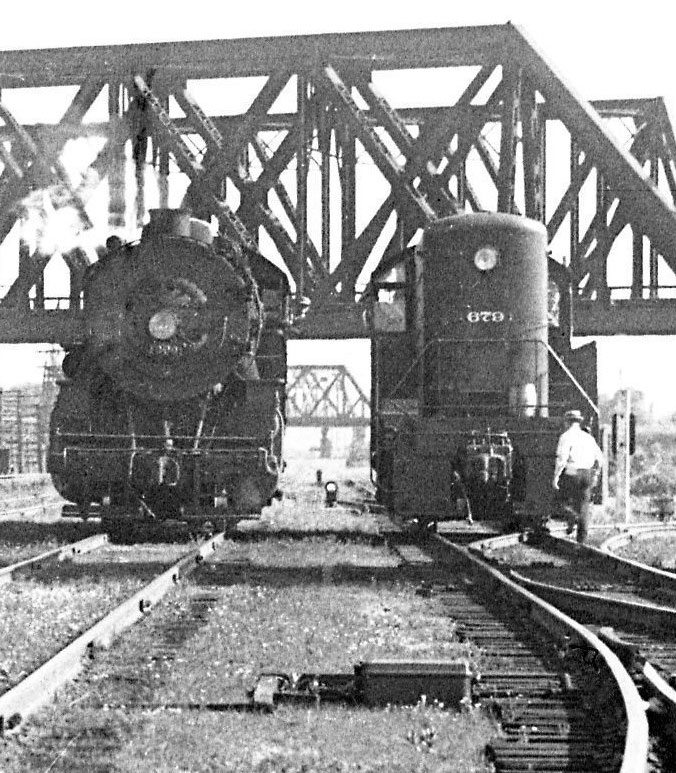 ---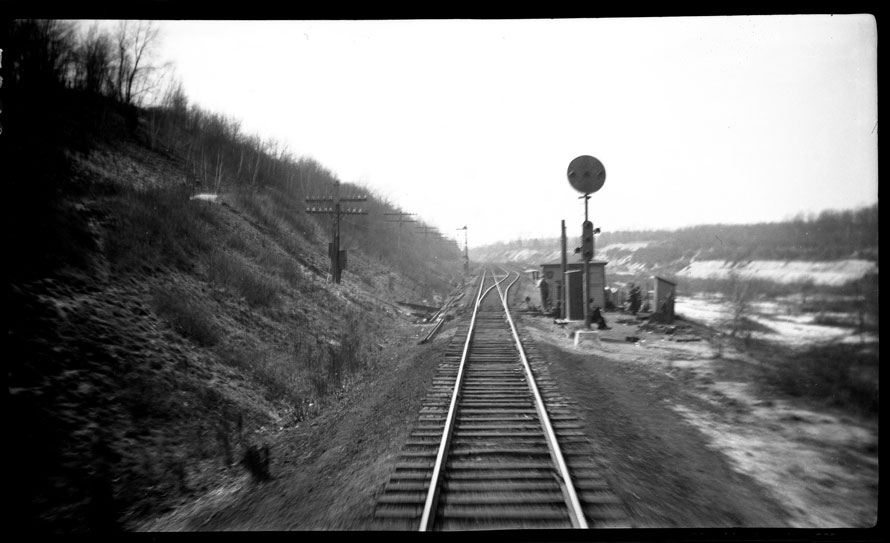 ---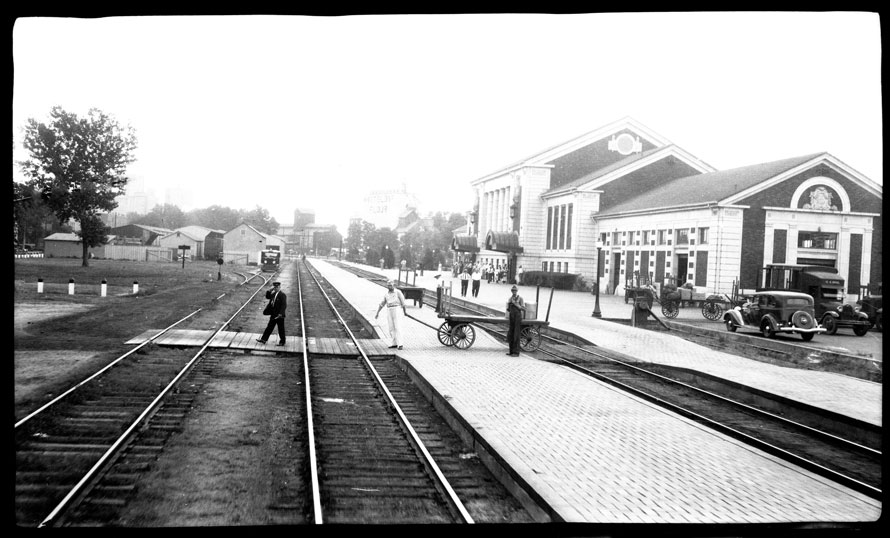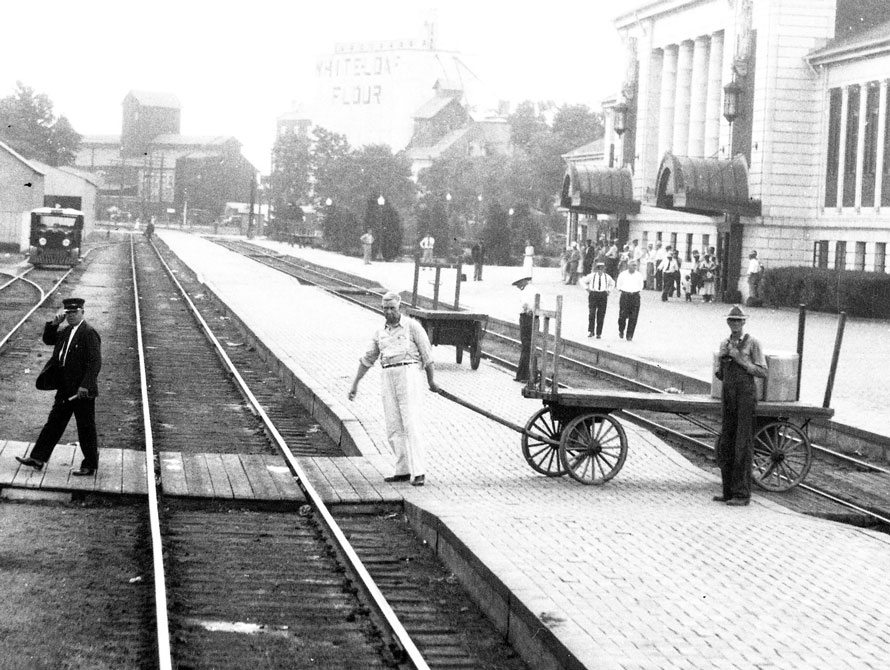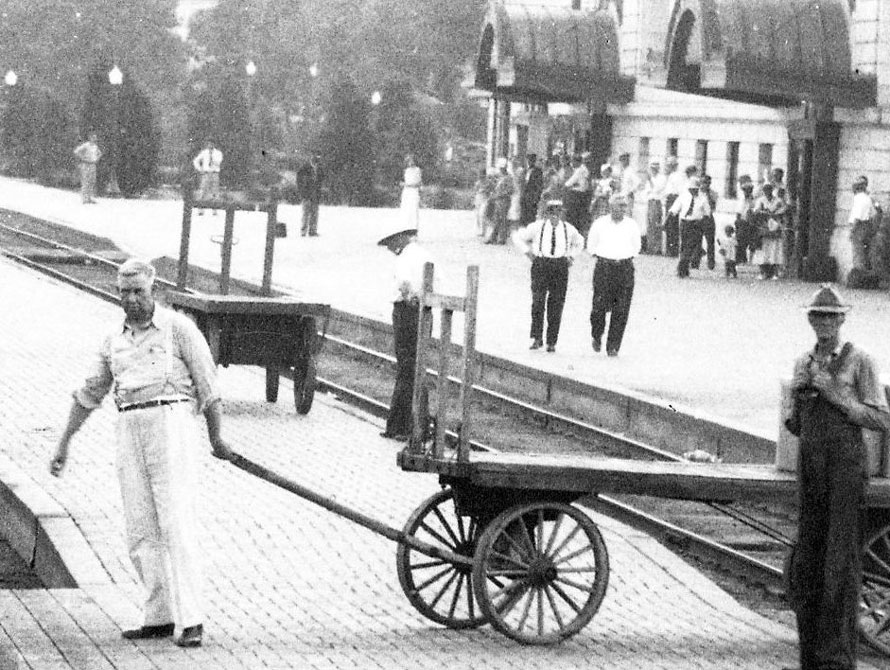 ---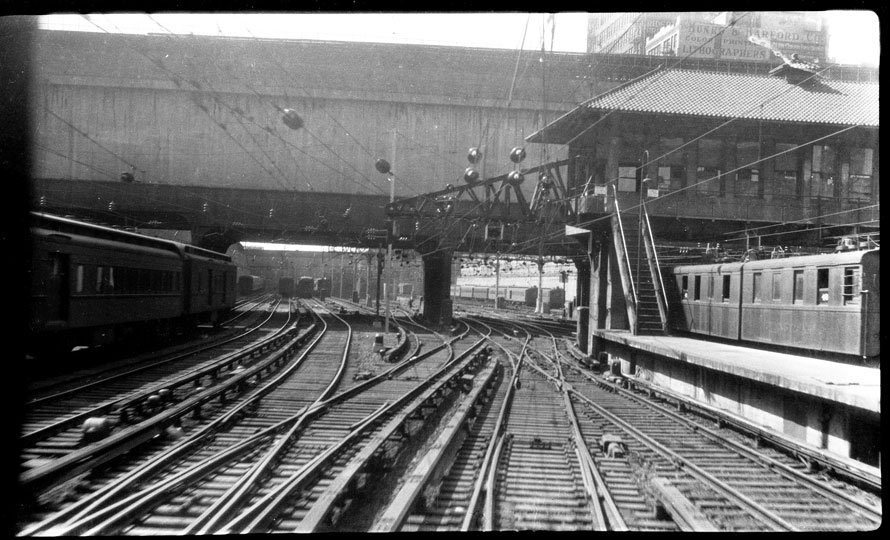 ---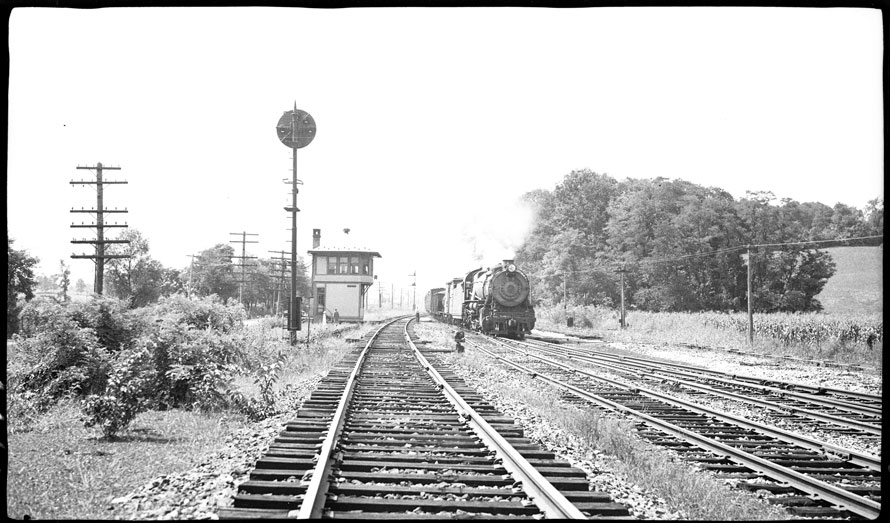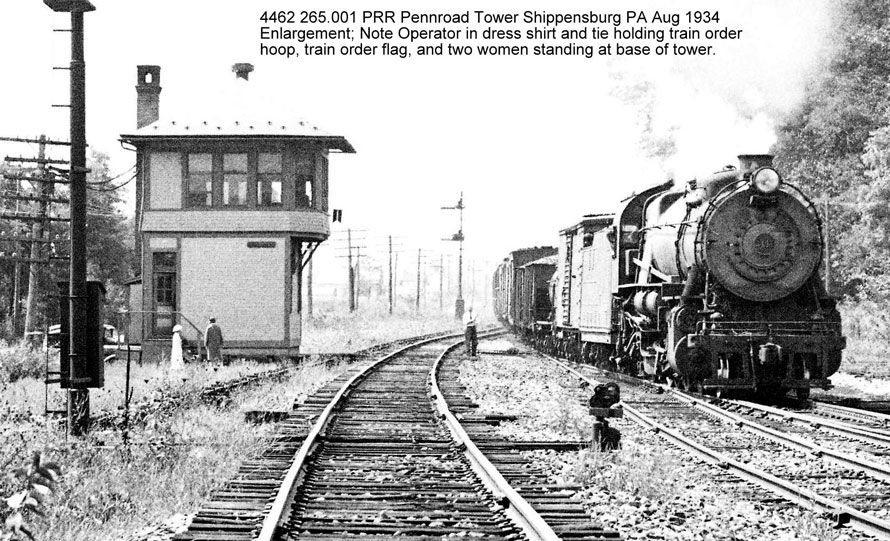 ---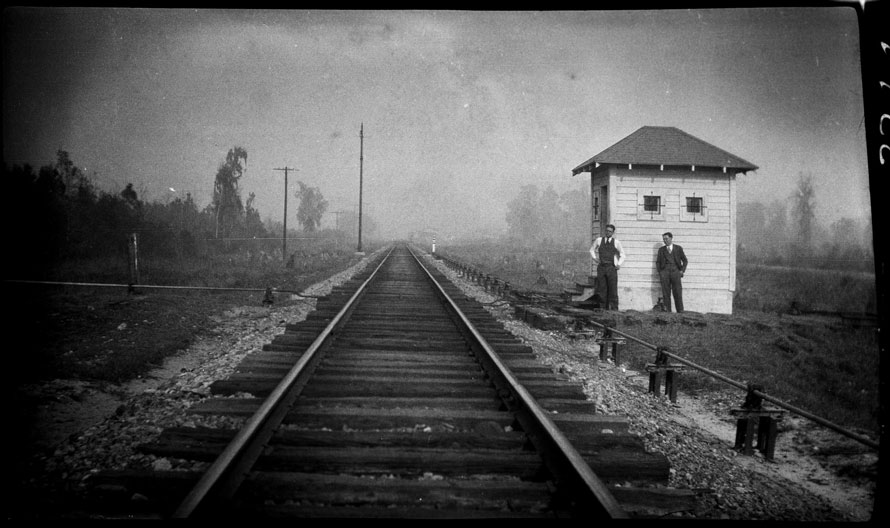 ---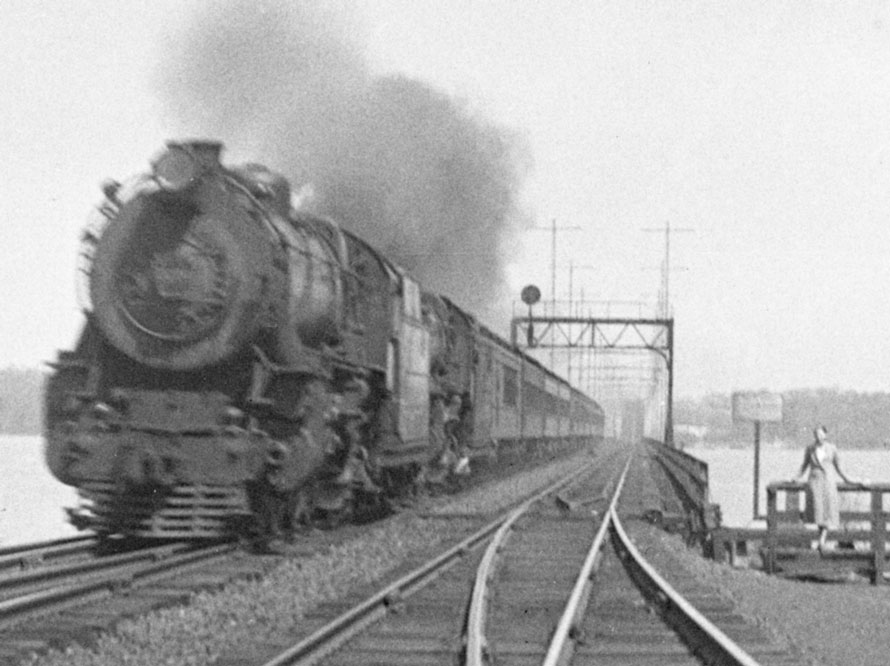 ---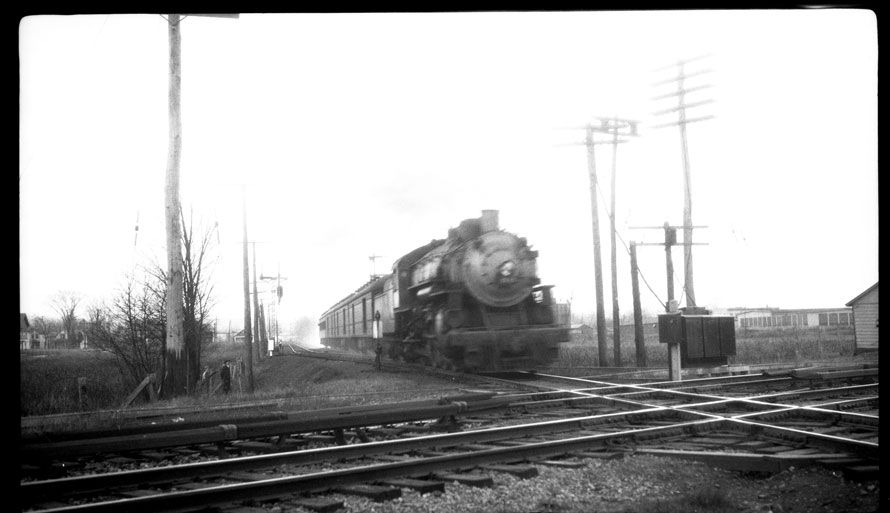 ---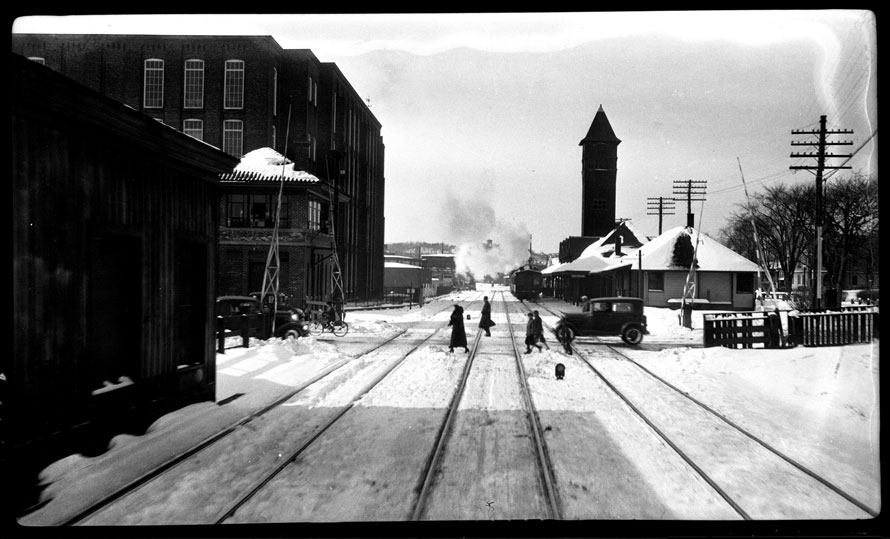 ---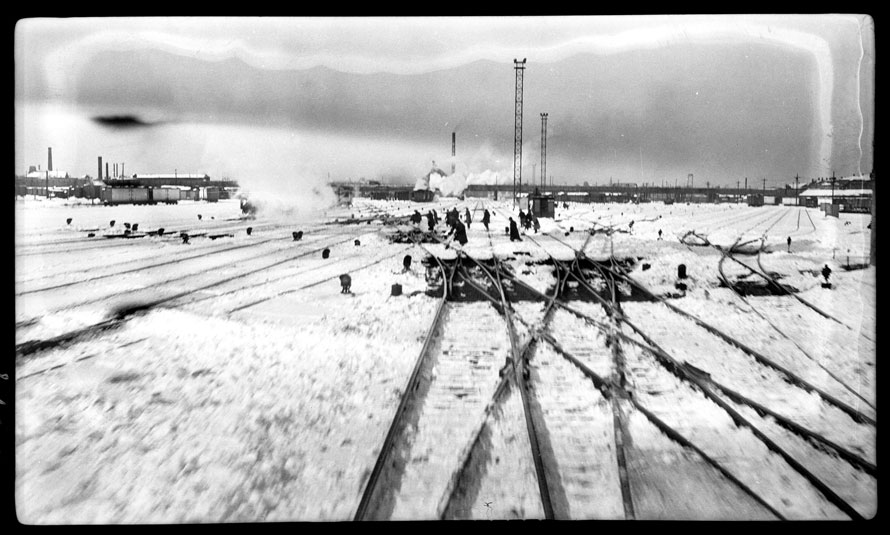 ---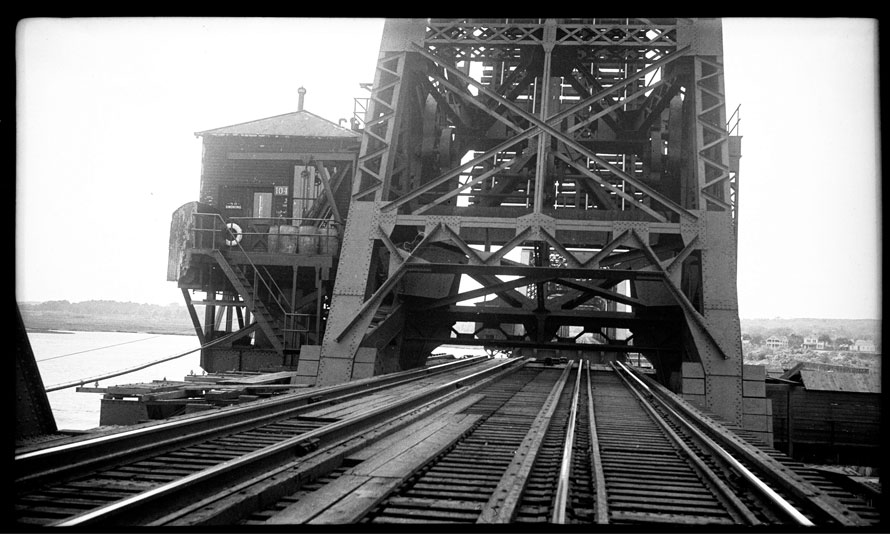 ---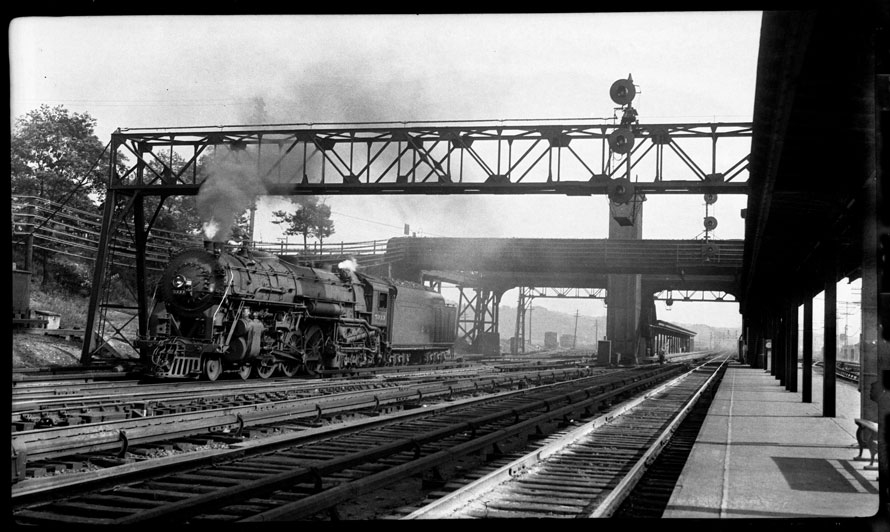 ---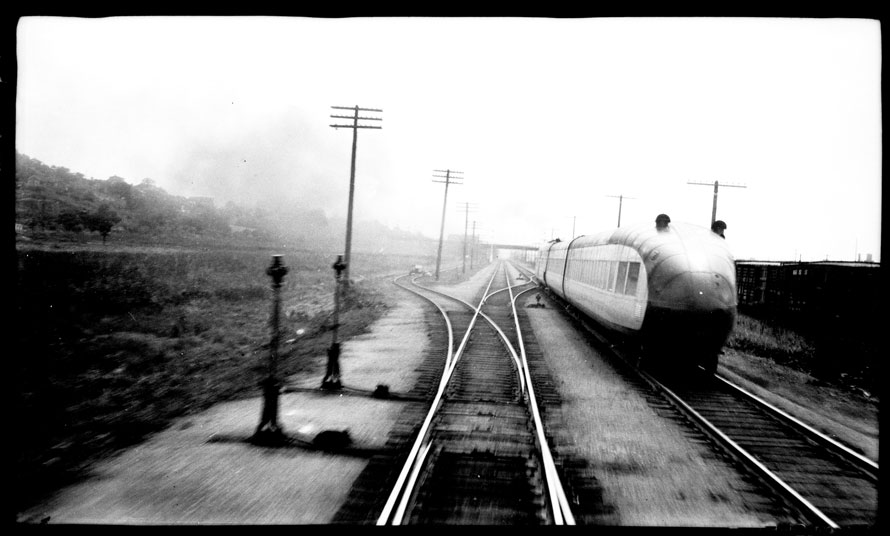 ---
The records and photographs made by Henry Wilhelm and many others comprise a wonderful view into railroading and railroaders, and deserve to be preserved for history. If you decide to scan your images, either your own or others, you'll derive great enjoyment from your work and learn things you never knew about railroads in the last century.
Bob Hughes – Photographs and text Copyright 2019