This is the story of the slow, lingering death of a train station in Fredericton, New Brunswick, Canada… and its miraculous rebirth.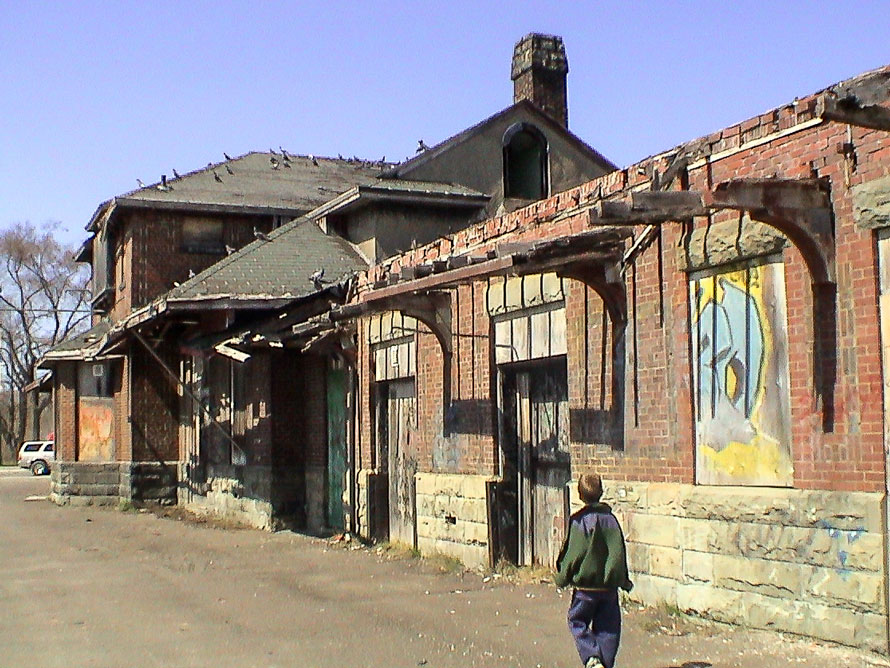 Introduction
The York Street station was built by the Canadian Pacific Railway in 1923 in Fredericton, in the West Platt area outside of the downtown core. The station is made of brick, with sandstone trim. It has a hip roof and is one of the few remaining brick stations in New Brunswick. The York Street side has a covered portico and the rear of the station was attached to a freight shed, added well after the station was built.
The station served Canadian Pacific (CP) trains only at the start. Canadian National (CN) had a station close to the train bridge across the Saint John River for many years, but in the latter years of passenger service, CN also used this station.
In the late 1950s and early 1960s, a CP passenger train ran between Fredericton and Fredericton Junction, where a passenger could take one of the trains between McAdam and Saint John. On the CN side, a Railiner (Rail Diesel Car, or RDC) ran between Newcastle and the York Street ("Union") station via McGivney.
The station had two waiting rooms, one for men on the north (York Street) end, and the other for women, closer to the baggage room, with an agent/operator office in between. The washrooms were along the back wall. At the far (south) end of the station was the CP Express office. Read more