A Brief History of the
Coutts – Sweetgrass International Train Station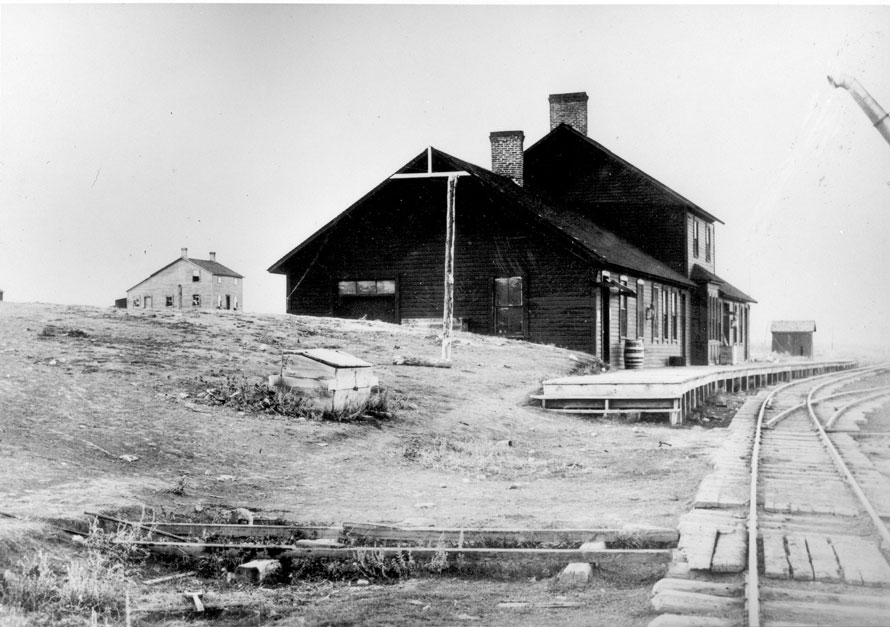 This is the story of a unique building (the only one we know of) – an international train station that was run by one family operating two railways in the Northwest Territories (pre-Alberta) and Montana and how it was almost lost in the redevelopment of the new border crossing at Coutts Alberta (AB) – Sweetgrass Montana (MT).
---
Background
In 1883, Sir Alexander Galt and his son Elliott co-founded the Town of Lethbridge, AB when he established a mine on the banks of the Oldman River in the southwest portion of the district of Alberta, Northwest Territories. Galt is a well-known figure in the Lethbridge area where a public park (Galt Gardens) and a museum (Galt Museum and Archives) are named after him. Canada's then Governor General, the Marquis of Lansdowne, demonstrated the Government's support of the Galt enterprises by opening the Galt's railway in September 1885.