A Christmas Memory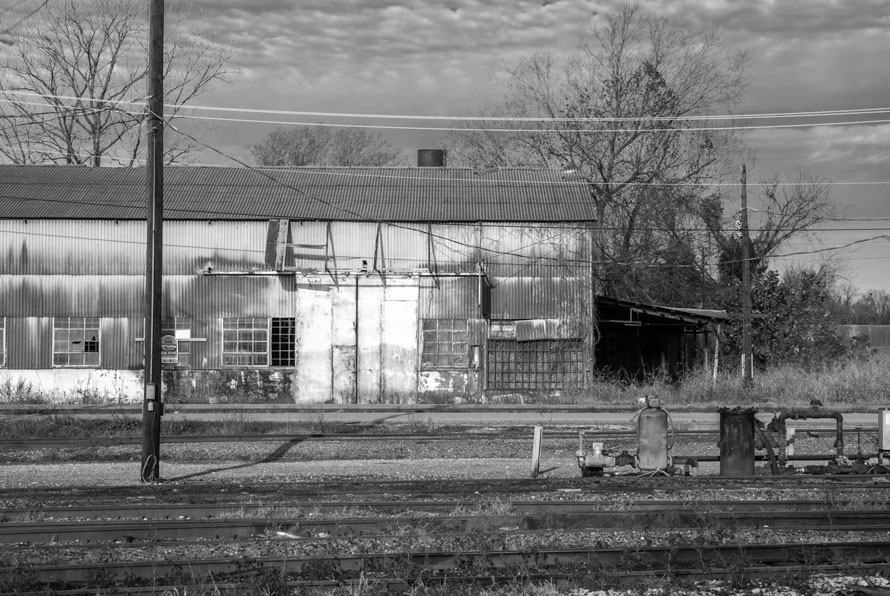 At daybreak, I arrived at the Kansas City Southern rail-yard in Vicksburg, Mississippi. The morning was clear and cold. A yard worker coming to work with a styrofoam cup of coffee in his hand stopped and we chatted for a few minutes. The yard foreman, he said,  was not in yet, but he thought it would be OK if I walked around and took some photographs. Steam rose from his cup and I could smell the coffee as he walked away. 

About an hour later, the yard foreman came over to where I was shooting and asked if I would come to the office with him and sign a release form. From the windows of the office in the old interlocking tower, I could look down over the entire yard. One diesel locomotive was starting to switch some cars, but otherwise, all was quiet. It was Christmas Eve, 2007

Many years ago my wife's grandfather worked for the Illinois Central Railroad in this same yard. Although I never knew him, I thought about all the Christmas Eves that he reported to work here, steam rising from the waiting locomotives, and the smell of coal smoke lingering in the clear morning air.
---
Thanks to all our readers and contributors for supporting The Trackside Photographer this year. This Thursday, December 22nd, "Christmas in the City" by Bob Hughes will be the last article in 2016. And please join us on January 5, 2017 to start the New Year.
Have a Joyous Christmas Season and a Safe and Prosperous New Year!
Edd Fuller, Editor