James Madison, the fourth President of the United States, lived at Montpelier plantation until he died in 1836. In 1901, the DuPont family acquired the property which they owned until 1985. In 1910 William DuPont financed the construction of the train station to provide both freight and passenger service to the Montpelier community. Passenger service was discontinued in the 1960s and the freight depot was closed in 1974. Today Norfolk-Southern freight trains pass by the depot, but rail service to Montpelier is a thing of the past.  The station was built to a Southern Railway standard architectural plan.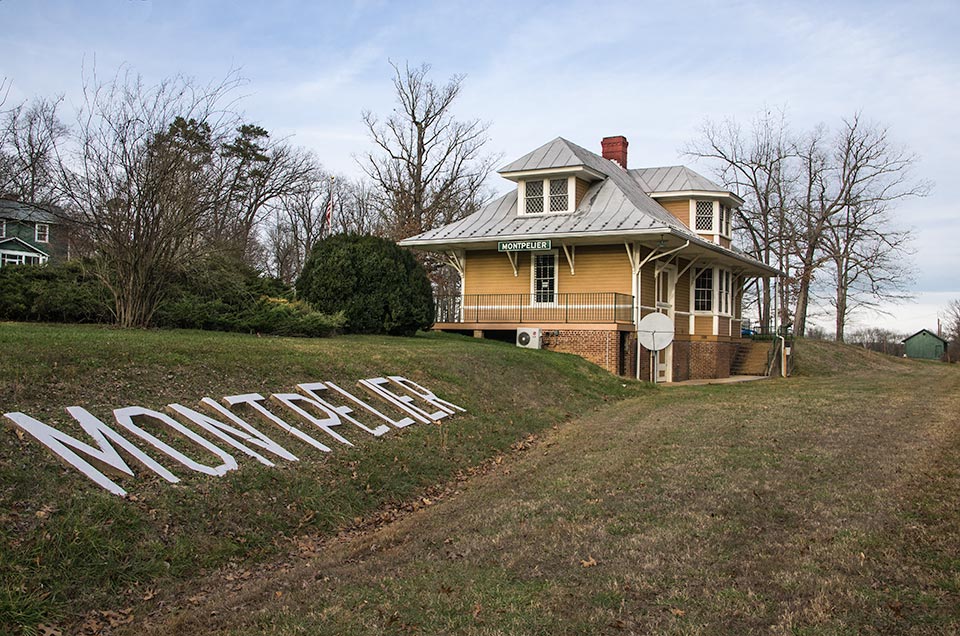 Montpelier is now owned by the Montpelier Foundation and the station,  has been restored. Part of the station houses a small museum and one end  serves as the U.S. Post Office for Montpelier Station, Virginia.  The active Norfolk-Southern tracks are just out of view on the right of the picture above.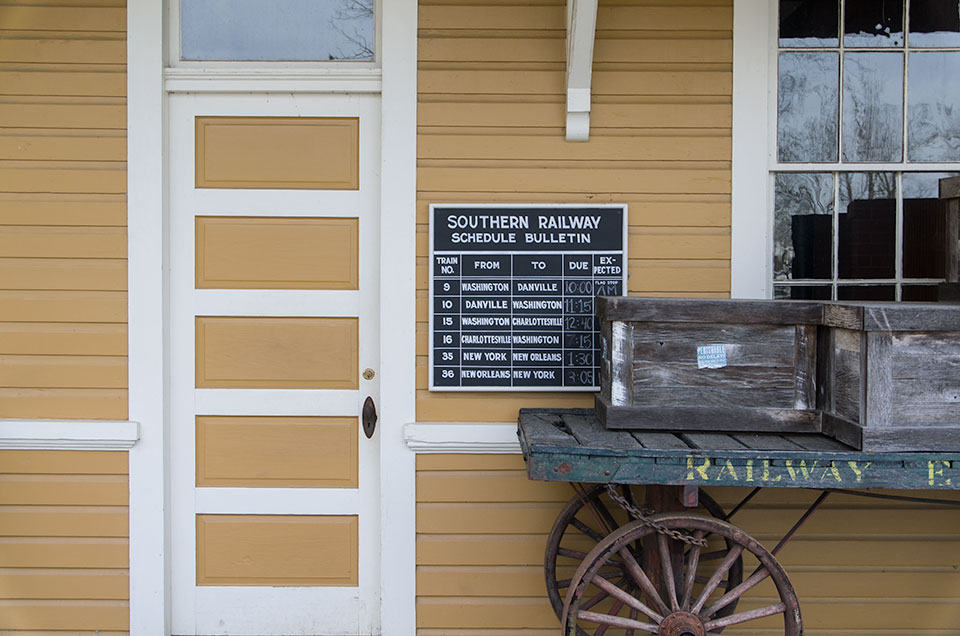 Also on the grounds is a small freight house. There was once a siding that ran in front of the building and ended in a coal loading trestle just beyond. Montpelier Station is located in Orange County, Virginia. All photos were taken in December, 2015.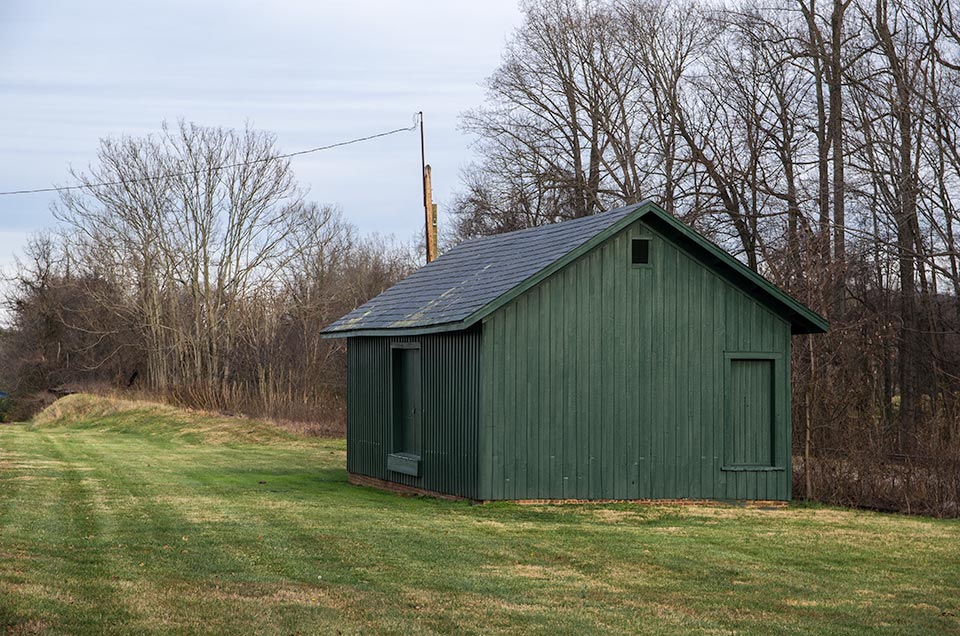 Edd Fuller – Photographs and text Copyright 2016