One hundred years ago, when airplanes had just been invented, and automobiles were not affordable for most people, transportation in the growing United States was provided mostly by railroads. One of the busiest and most successful was the New York, New Haven, and Hartford Railroad. The New Haven reached throughout Connecticut, Rhode Island, Massachusetts, and parts of New York State. New England's factories were busy manufacturing goods for most of the country, and shipping raw materials in and finished products out made the New Haven a prosperous and growing business.
Traffic demand between New Haven and New York grew to the point that the railroad decided to invest in two infrastructure improvements. The first eliminated grade crossings by elevating or depressing the tracks through populated areas between New Haven and Mount Vernon. From there, trains ran down the New York Central tracks into Grand Central Terminal. The second improvement was to electrify the four track main line, which was completed in 1907 between Mount Vernon and Stamford, and extended to New Haven in 1914. The New Haven's innovations resulted in the first commercially successful, large scale electrified railroad in the world.
A key location in the system was Stamford, Connecticut. The New Haven operated a robust commuter railroad service with frequent trains serving the towns along the new tracks, which quickly expanded the suburbs of New York City, making it possible for commuters to return home after work in the City with ease and in relative comfort.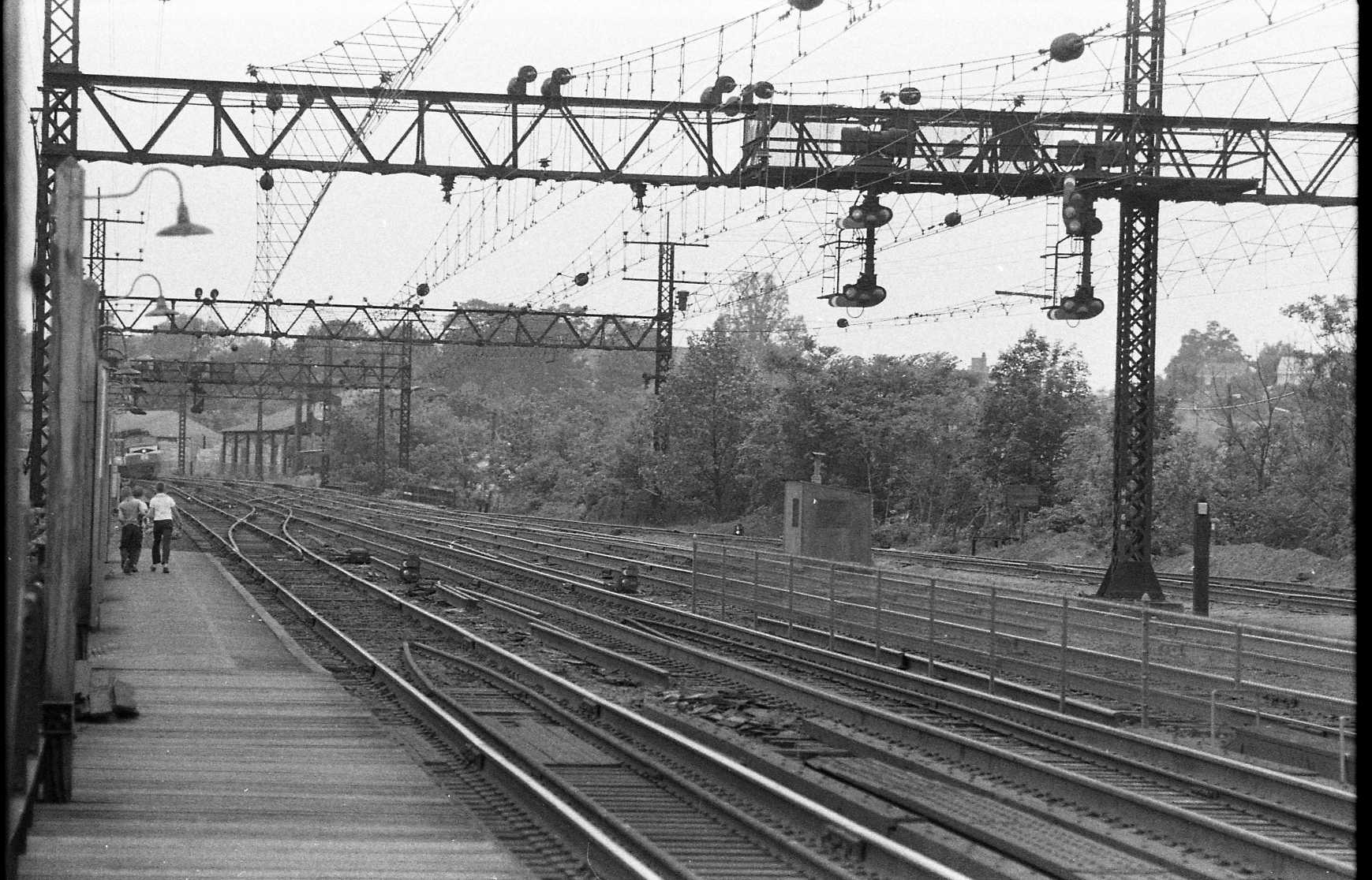 This photo was taken in summer of 1966. The view is from the eastbound platform at Stamford, facing west. The overhead wires are the New Haven's innovative design using a triangular structure which held the catenary wires in a fixed position over each of the four tracks. In the left background, an express passenger train, powered by an EP-5 class locomotive, is just coming into view around the curve and is about to pass under the semaphore signal displaying "Medium Clear". The engineer has reduced speed to 30 mph, and shortly his train will clatter over the switches, set to crossover from track 2 to track 4, and make the station stop.
On the right, the signal semaphores controlling westbound traffic are set for "Clear" on track 3, allowing the next "Stamford Local" to depart on time and make all stops to Mount Vernon and on to GCT. The three boys at the end of the platform are enjoying mainline passenger railroading up close.
In the next fifty years, there will be many improvements to the New Haven. High level platforms, modern cab signaling, a superior lightweight catenary system, new locomotives and new commuter cars, and modern electronic systems will make the commuters' journey more frequent, more comfortable, and more reliable. Today the system is still providing the service it was designed to do by the forward thinking managers of the New Haven Railroad one hundred years before. It was built to last, and it has.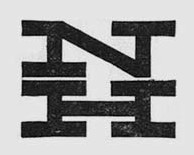 Bob Hughes – Photograph and text copyright 2016