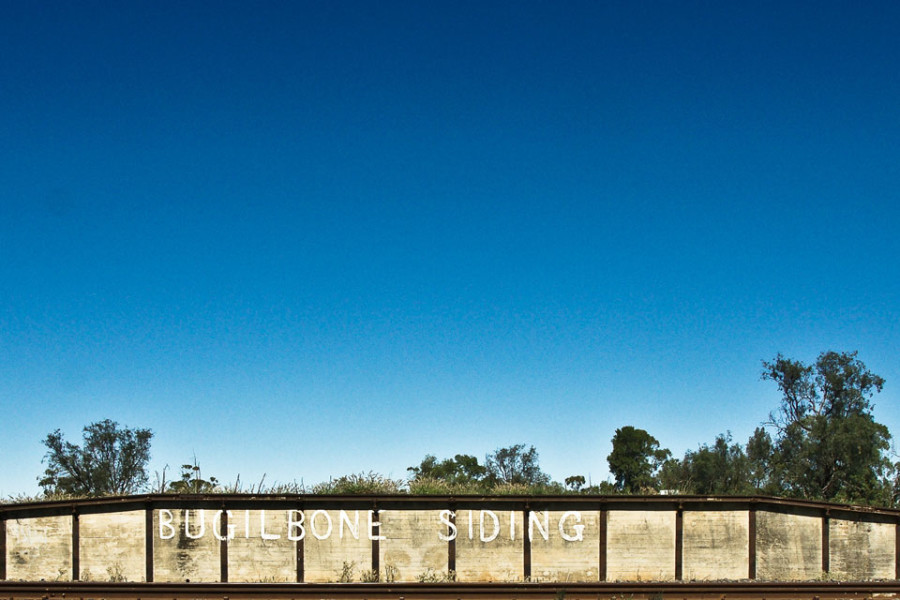 In the north-west of the Australian state of New South Wales, several branch lines were built in the 19th and early 20th centuries to open up sparsely populated regions. Built to serve rural communities they survived mostly on outward shipments of grain plus whatever else the local population consigned to the rails. The line to Walgett was opened by 1908, and its value ebbed and flowed with each successive crop. Some years were good, and some were not, but as with many such lines the world over, less and less freight went by rail and ultimately the line closed. The line to Walgett is still open though, although in this case, the only trains to run this far out on the branch are unpredictable grain trains.
I found myself in that country for the first time over Easter in 2013 and, with information a grain train was loading at Walgett wheat terminal, took the two hour drive from Narrabri to go and investigate. As it happens, there was no train on the line that morning, but I did find this remnant of the station at the oddly named Bugilbone Siding. Opened in 1905 and closed 70 years later, even in its heyday it was no more than a loop*, a simple shelter and this loading bank. By the time I drove past, the loop had been lifted so the loading bank was not only disused, but literally removed from the line it once served. From memory, there was almost nothing else to be seen at Bugilbone Siding, and why someone felt the need to paint its name on the edge of the loading bank is a mystery, but it did stand out on the otherwise flat and empty plains.
*Australian rail terminology is based on the English, with US-style terminology becoming more common in say the last 30 years or so. So we refer to a loco driver rather than engineer, sleepers rather than ties and so on. We would normally refer to a siding as a stub track (i.e. access from one end only) while a loop would have access from either end.. At Bugilbone, since it had access from either end, we call it a loop.
Alan Shaw – Photograph and text copyright 2016
See more of Alan's work on his Flickr page