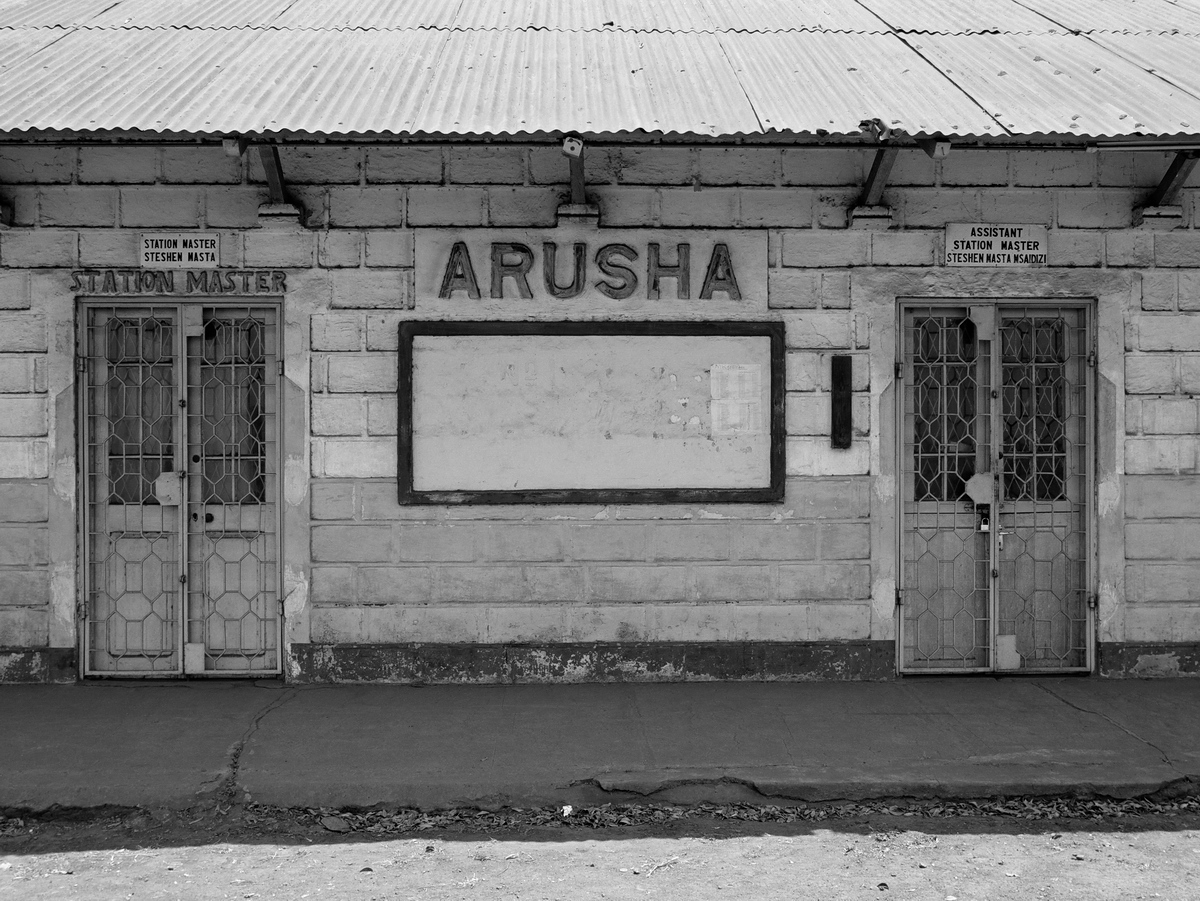 Dear Readers, sorry, the title is a bit deceptive. There are no trains to Arusha, and I think the last one left the station at least a decade ago. Arusha is a bustling commercial city in north central Tanzania. Most western visitors know it as a gateway to safaris in the Tanzanian game parks or as a gathering point before a climb of Kilimanjaro. Arusha itself does not offer much for the tourist, but it is busy, noisy, and colorful.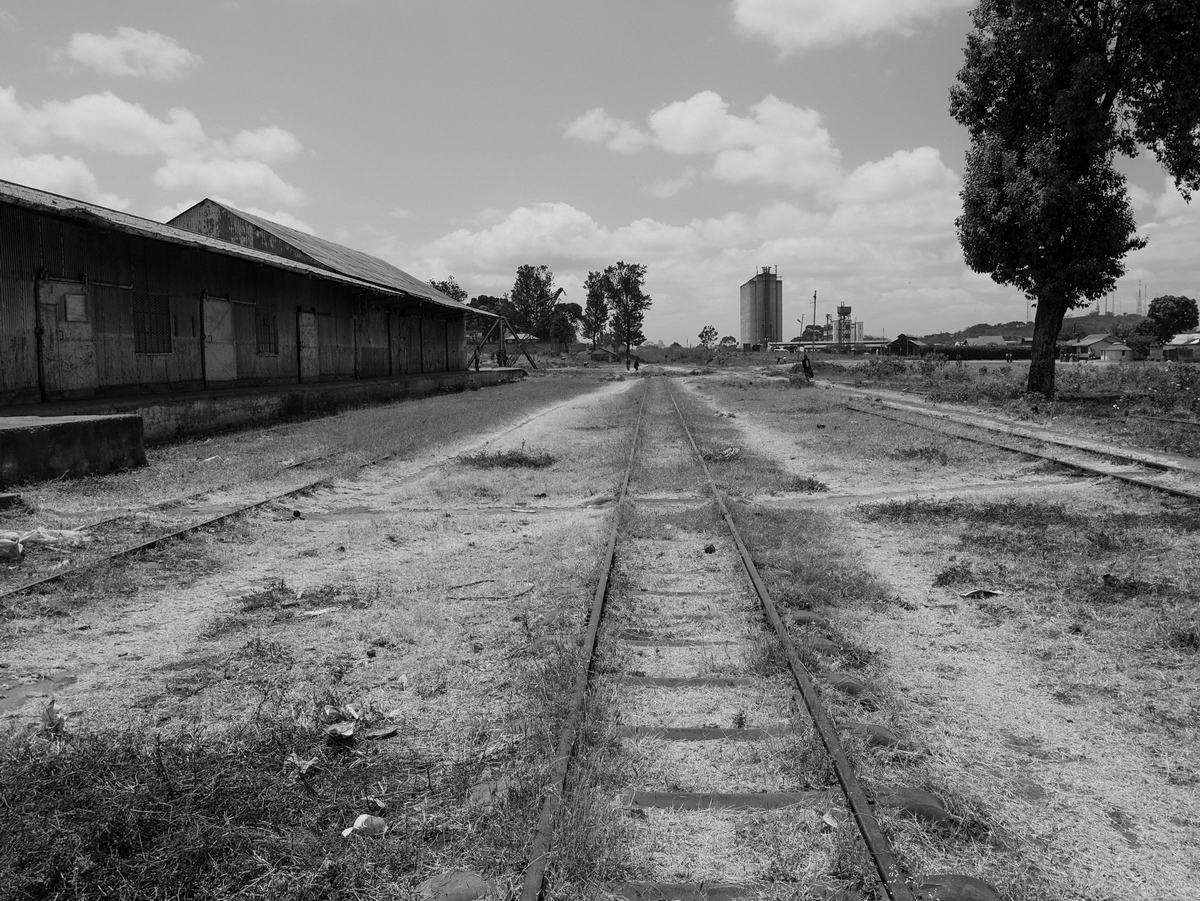 The railroad was built in the early 20th century, during the great era of railroad-building around the world. The official Tanzanian railroad web page states, "Construction of the 86.08 km Moshi-Arusha railway extension of the Tanga Line starting at Moshi in 1911 and reaching Arusha in 1929. The railway distance from Arusha to Tanga and Dar es Salaam is 437km and 644km respectively." My guide, Morris, said the railroad was built by the Germans. He was partly correct because while the Germans were forced out of their African colonies in World War I, they certainly began the construction project when Tanzania was part of German East Africa. According to Wikipedia, Germany controlled this part of east Africa from the 1880s to 1919, when, under the League of Nations, it became a British mandate.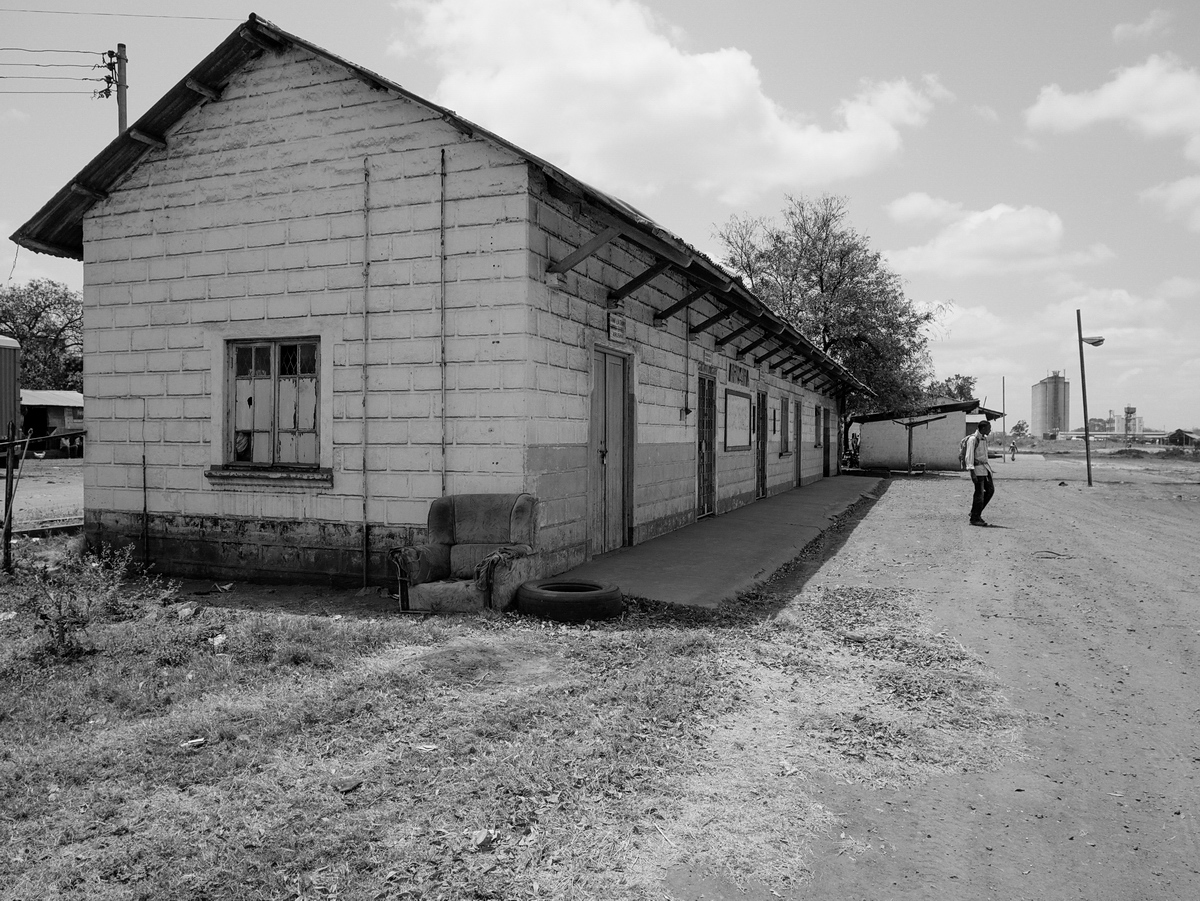 On my first day in Arusha, I asked Morris to take me to the train depot. He was surprised, and said he had never had a tourist ask him to go there. We took rides with rent-a-motorbike transport guys. Mine had a spare helmet and was very careful, avoiding the rain gutters that line most of the roads. Some of these are serious troughs, about a meter deep and lined with organic debris of unknown aromatic origin. The depot buildings are in a warehouse part of town. Lorries were parked in the dust.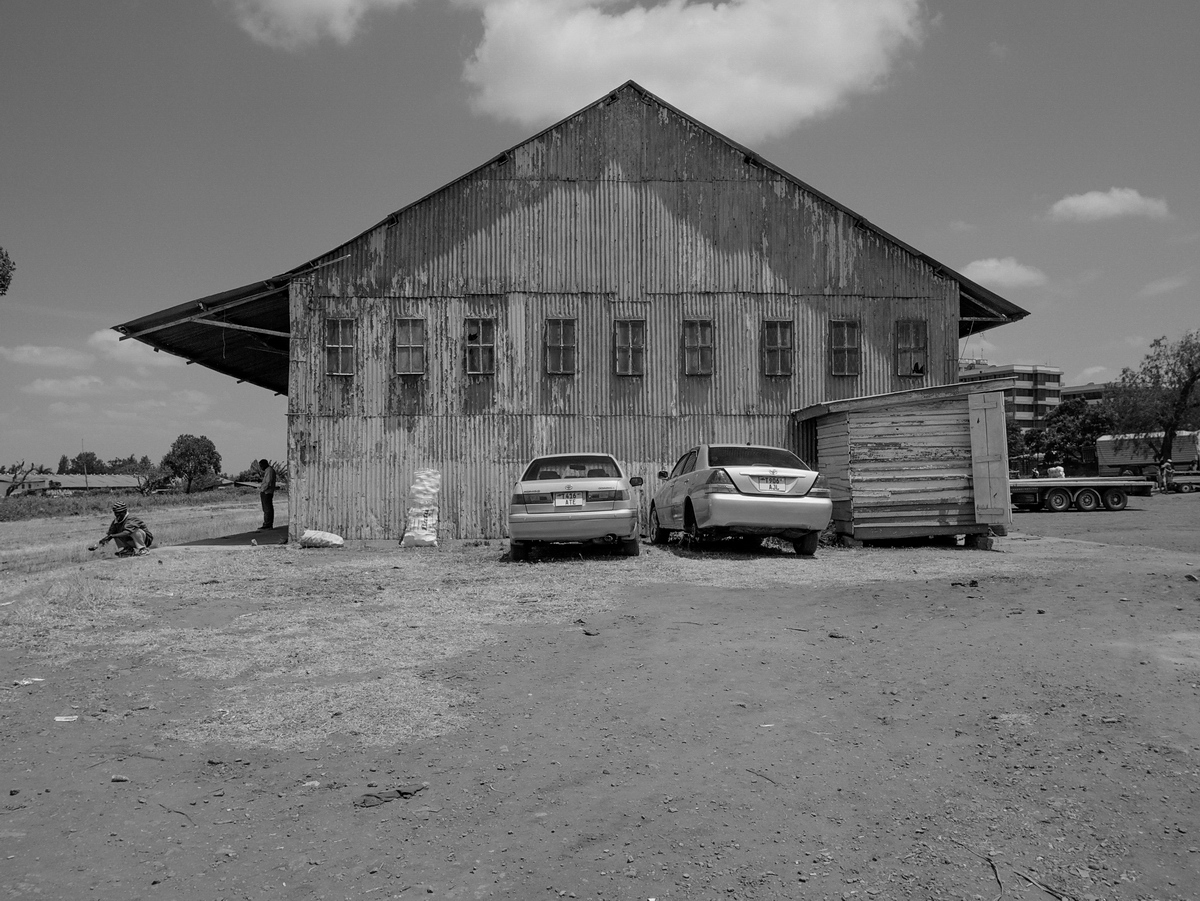 The buildings were intact and secure, so someone still takes responsibility.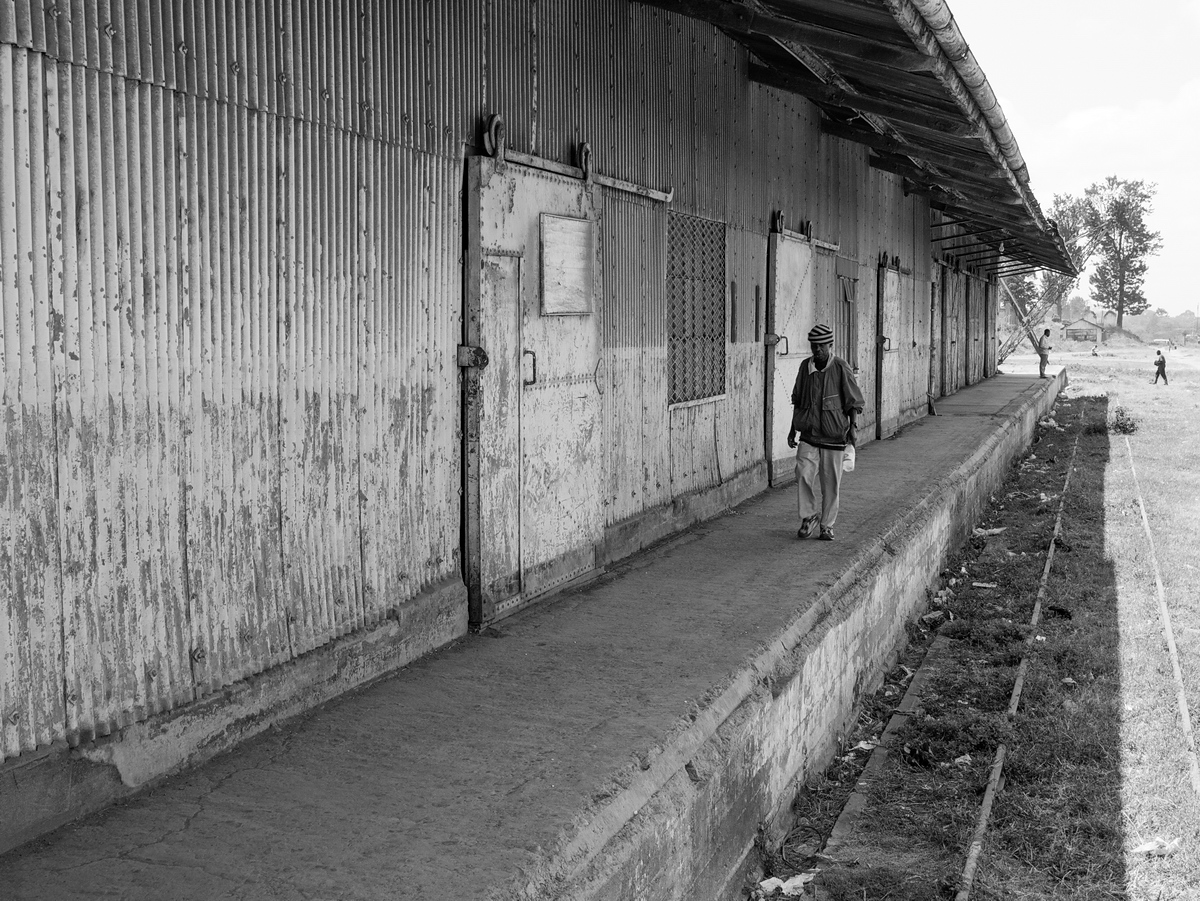 The tracks were meter gauge, another remnant of the German origins for this project.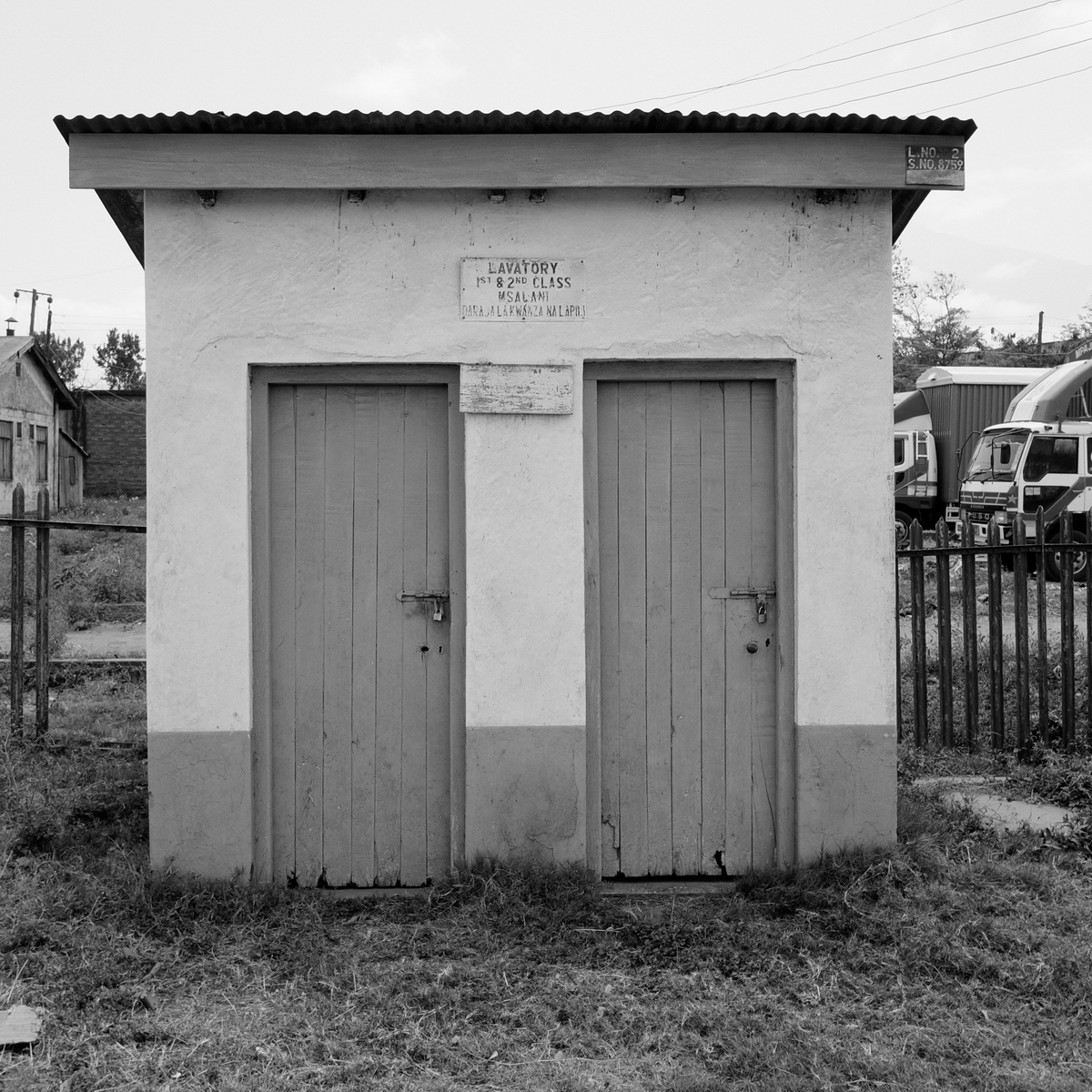 Notice there was once first and second class on the train.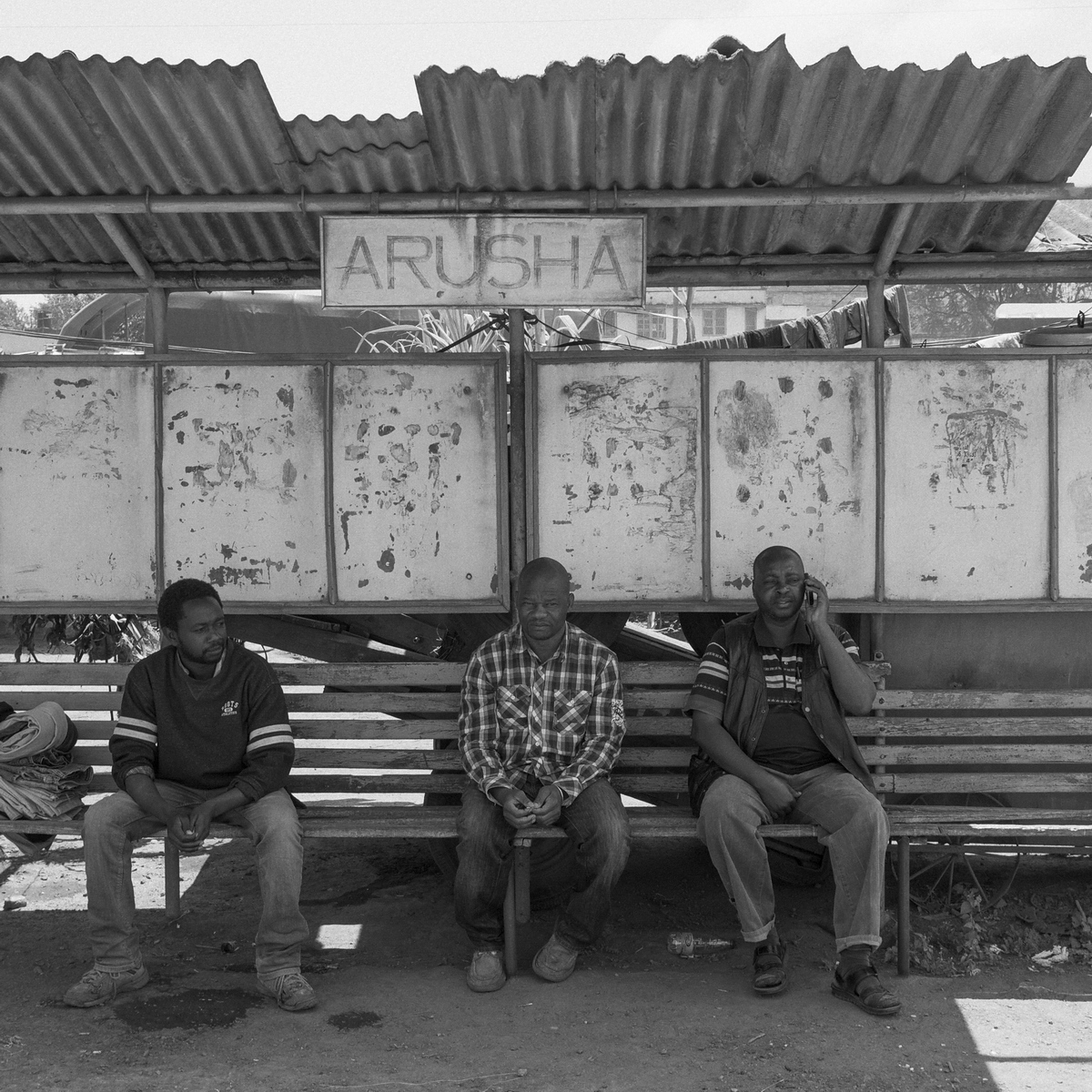 Some gents were sitting at one of the platforms. Morris asked them if I could take their portrait. They said they did not see many white people (Westerners?) around there.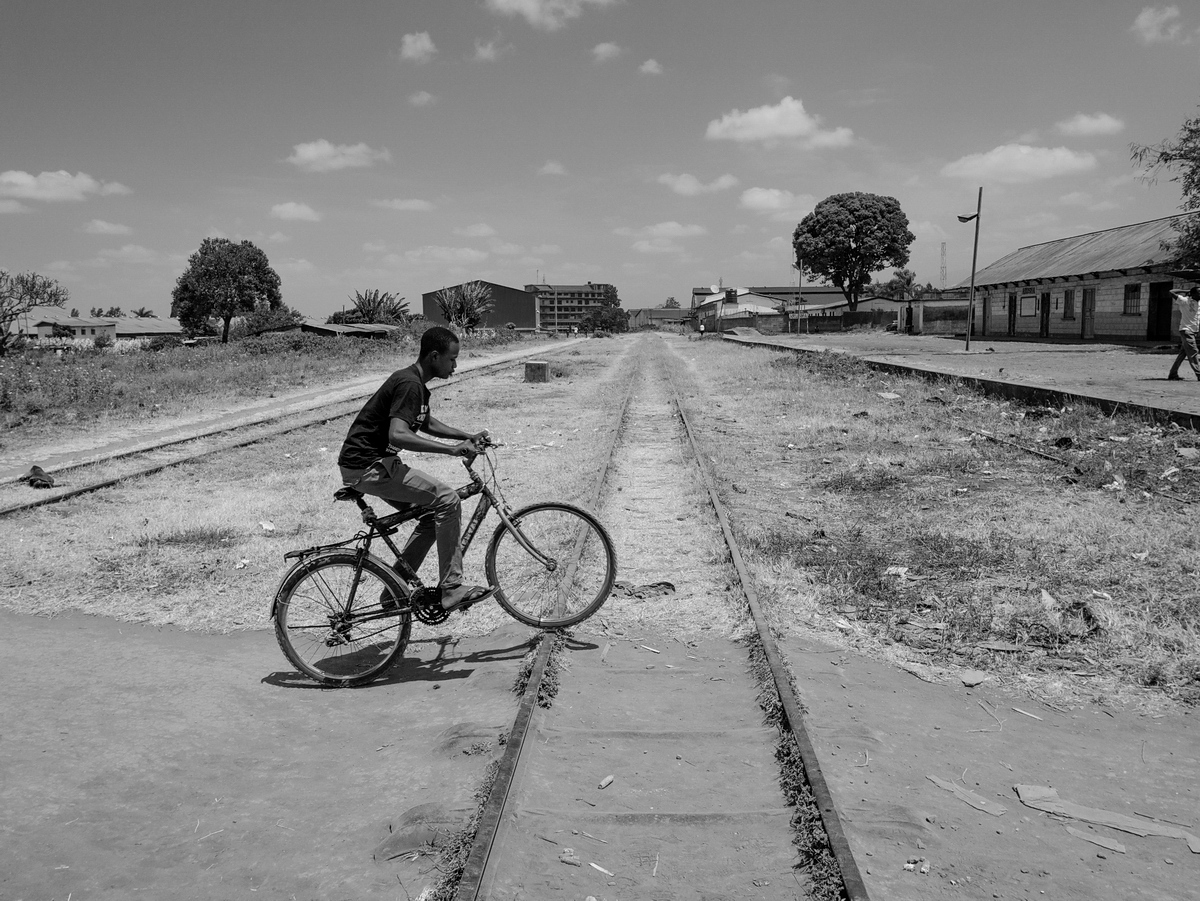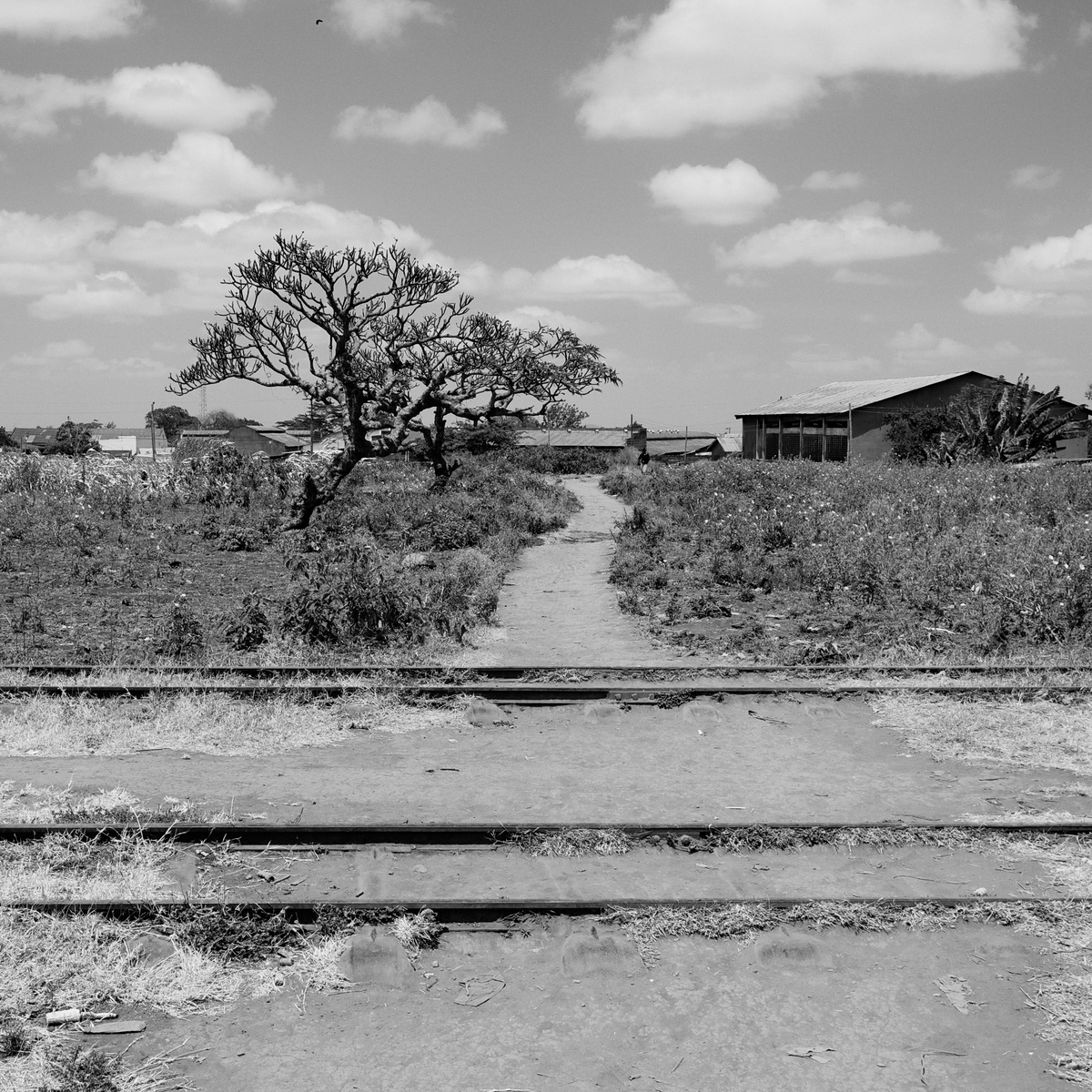 It was pretty sleepy on the track side of the depot. The bugs were buzzing, the sun blazing – time for a nap.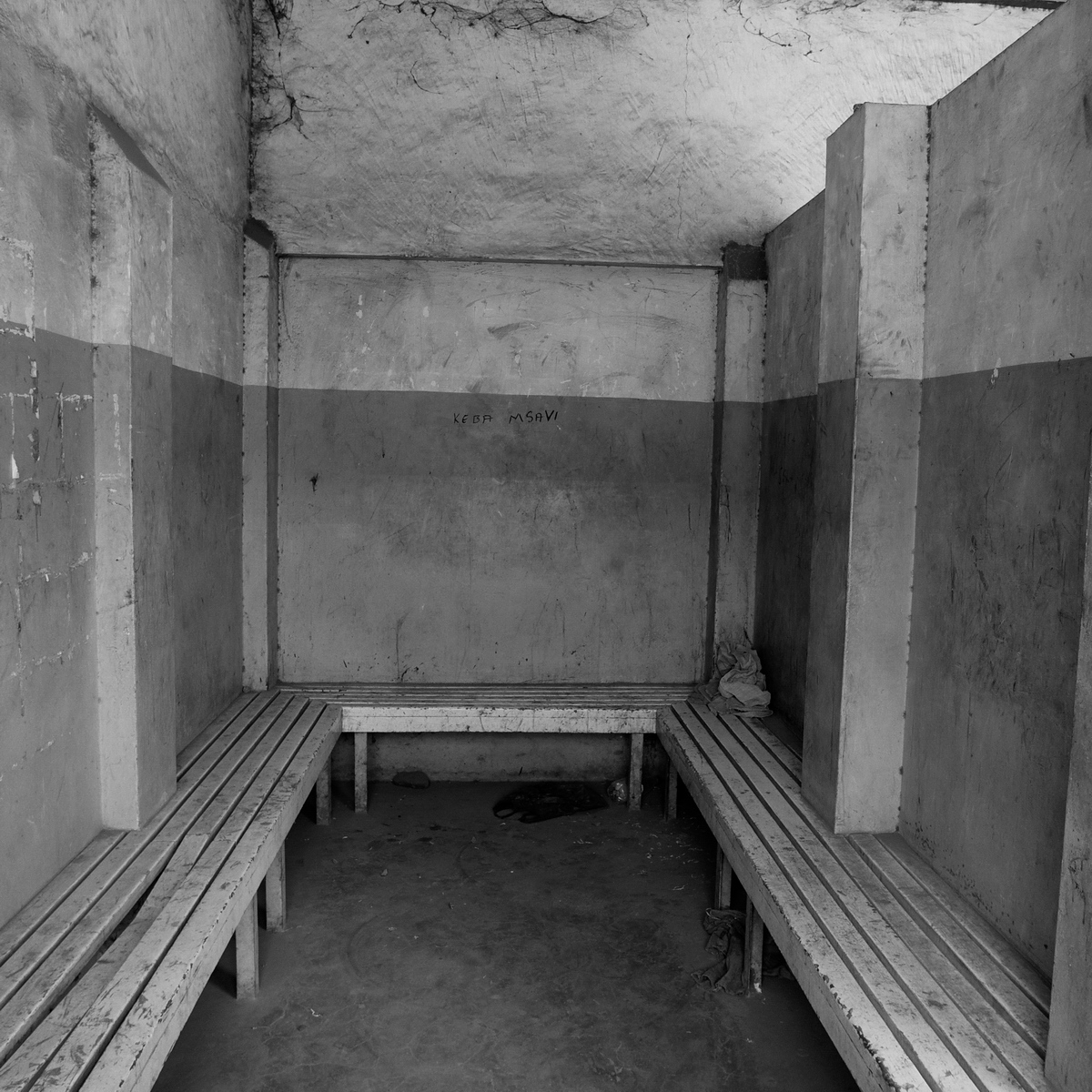 There was not much happening inside, either. The buildings are locked, so someone has possession. I hope they can one day restore train service.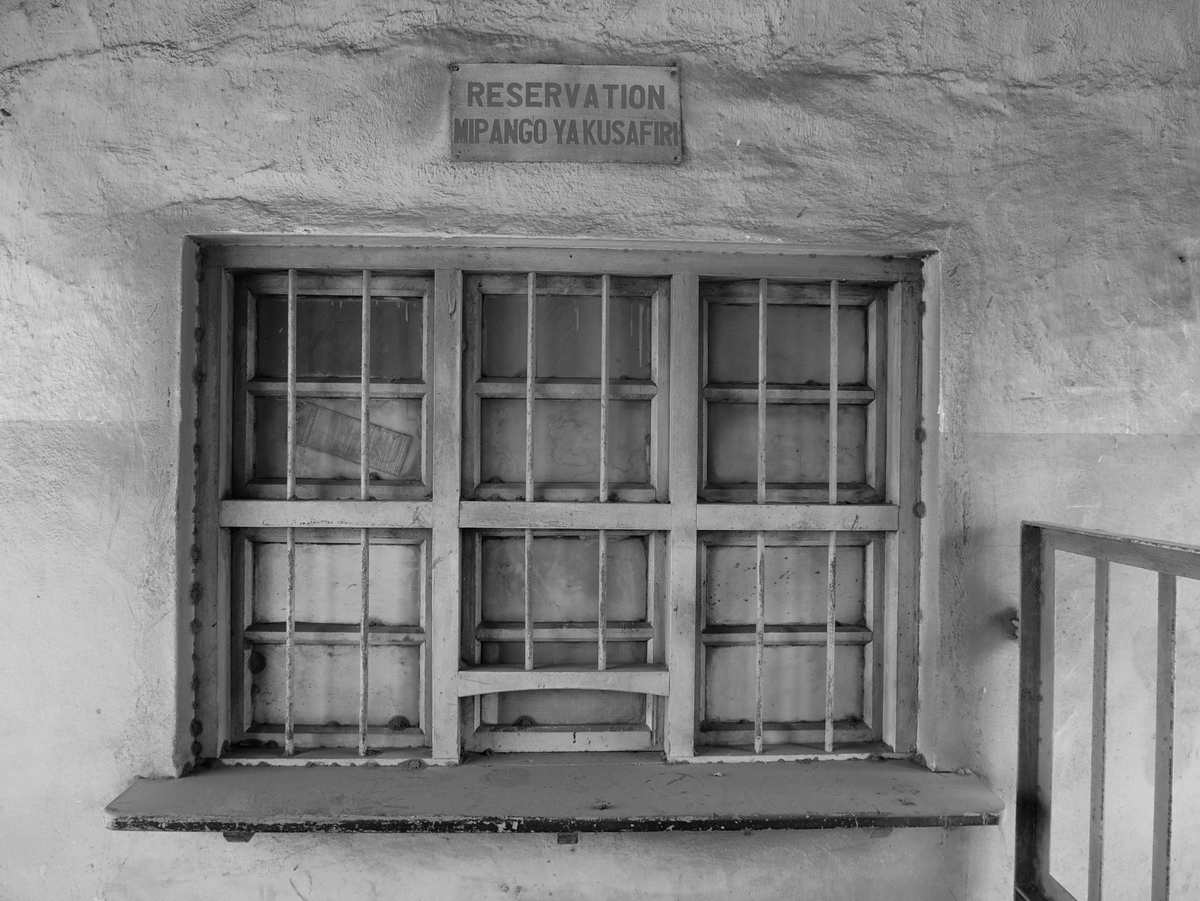 Andrew Morang – Photographs and text Copyright 2016
See more of Andrew's work at his blog, Urban Decay.