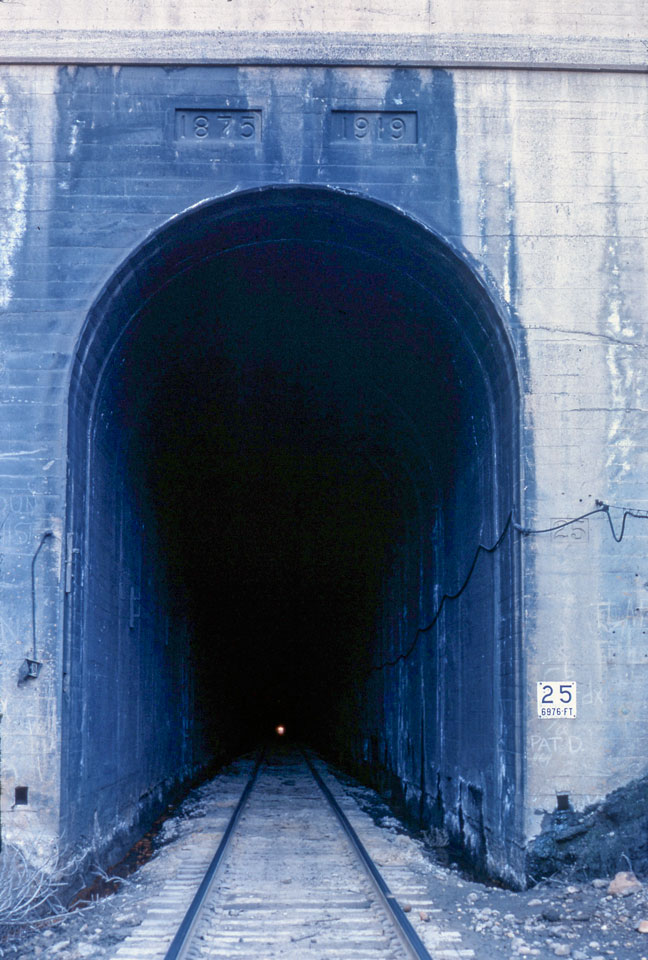 Completion of Southern Pacific's San Joaquin line in 1876 was Los Angeles' first rail connection to the rest of the country. It required a 6976 foot tunnel between the Santa Clarita and San Fernando valleys.
I photographed the west end of the tunnel (by timetable direction) on the afternoon of February 9, 1971. Why this date? Early that morning the 6.6 magnitude Sylmar Earthquake caused major damage in the area, killing 44 people. I drove up to see how the tunnel had held up, and the view through it correctly indicated there were no problems.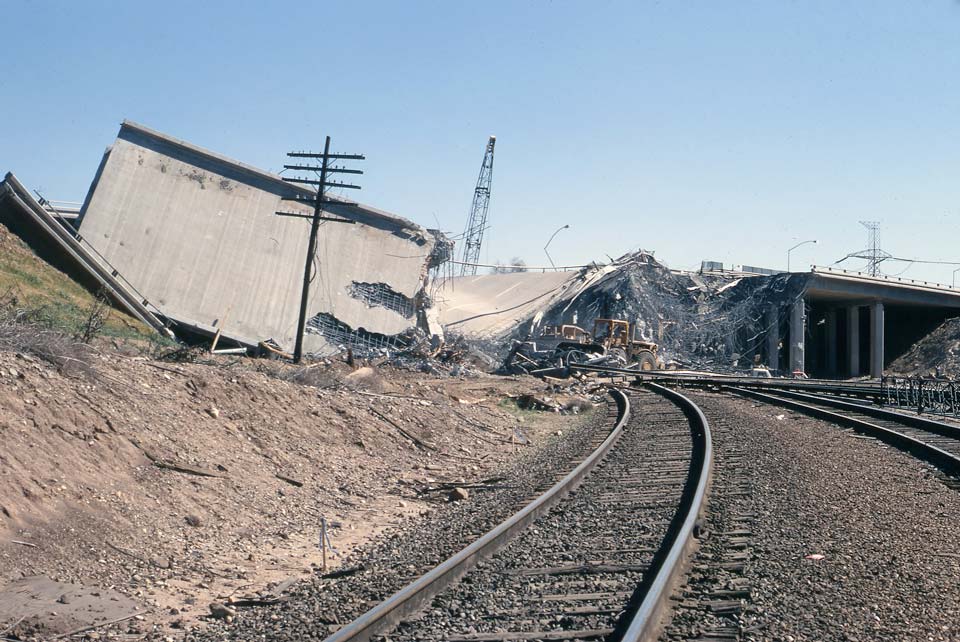 However, just past the far end of the tunnel, the interchanges of Interstate 5 with Interstate 210 and California Highway 14, then under construction, had collapsed on the tracks.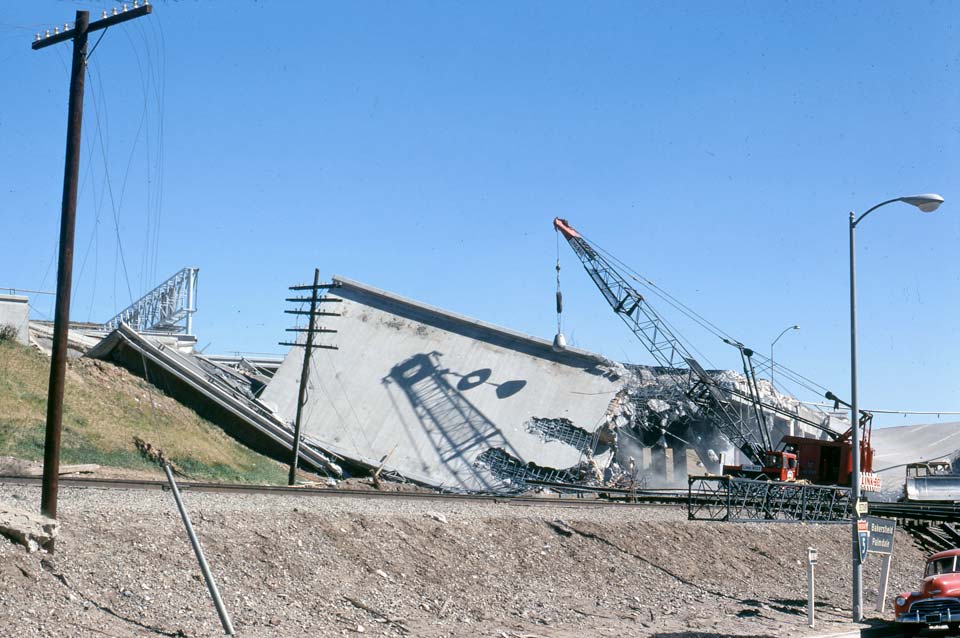 The railroad was back in service in a few days, but the highway bridges took over a year to rebuild, with strengthened columns.
History repeated itself in 1994 when the Northridge Earthquake again caused bridge collapses at the interchange. The road closures resulted in a major increase in Metrolink service on what was now their Antelope Valley Line, and this increased service remains today.
Gordon Glattenberg – Photographs and text Copyright 2016