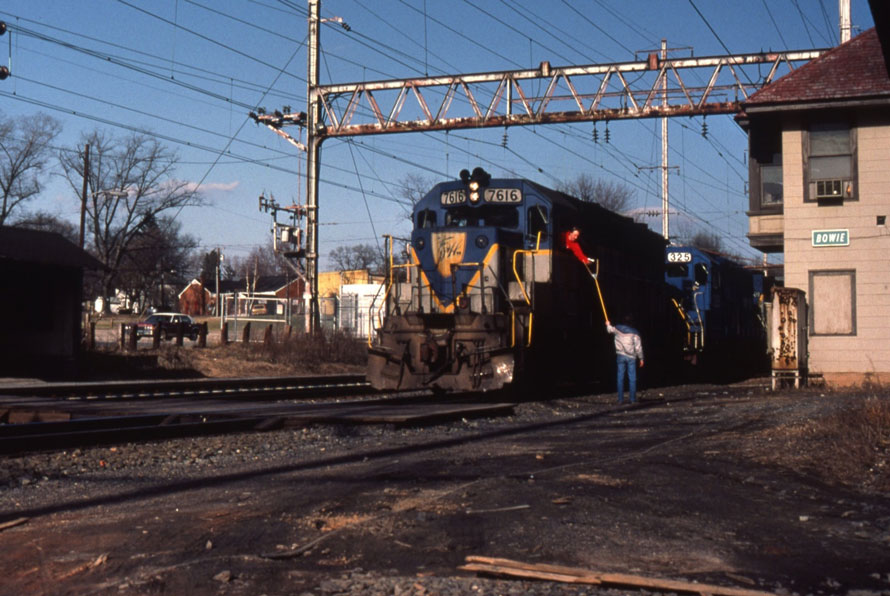 The interlocking tower, while not totally gone, has virtually vanished from the railroad scene. Whether it was a humble one story shanty or a magnificent two, three or more stories tall building, they once served a vital function. Some controlled where double track went to single; others controlled where two or more railroads crossed; others controlled a vast and complex passenger station "throat".
Towers could be built to a particular railroad's standard blueprint, but they all had their own personality. It was easy to recognize a certain railroad's tower. Pennsy had it own look, as did the New York Central, Erie and the rest, but no hard and fast rules applied, even within the same railroad.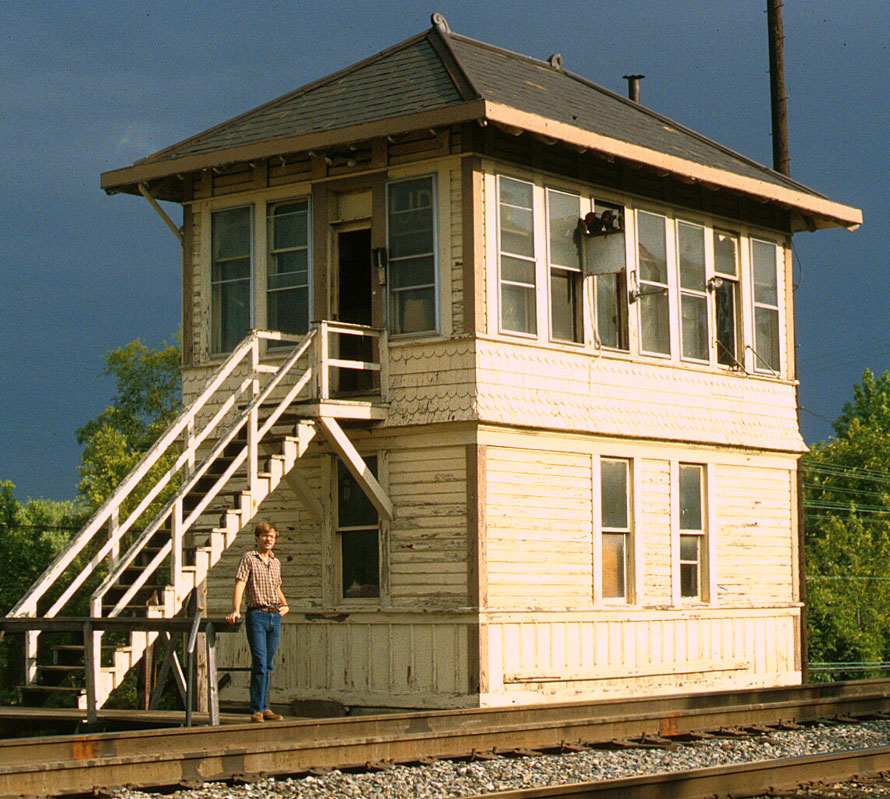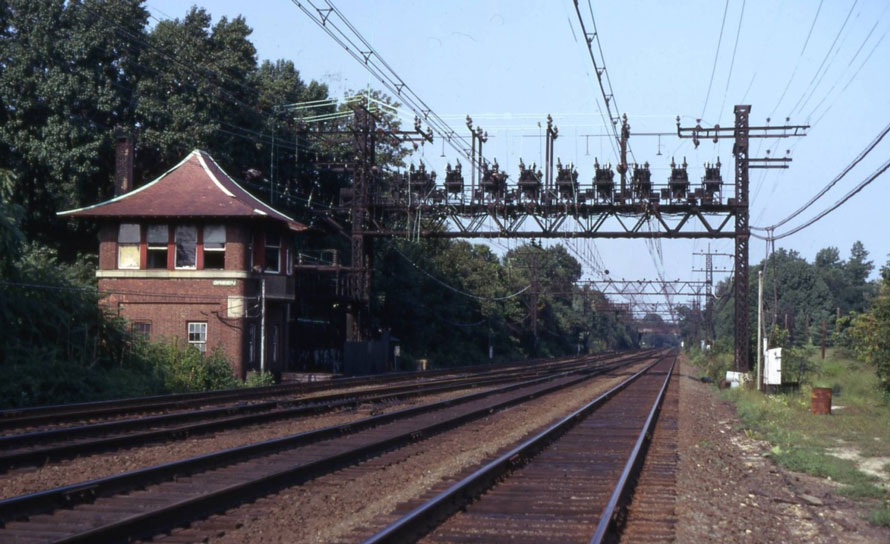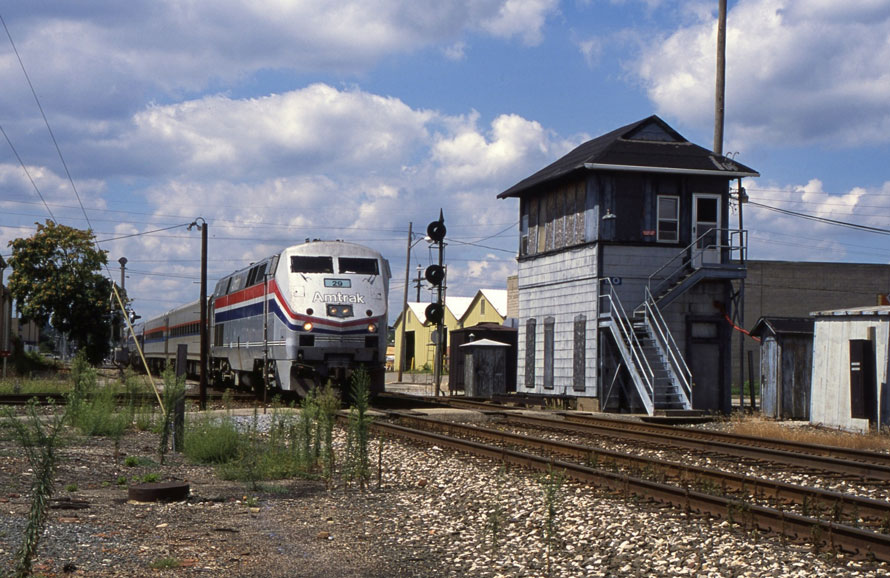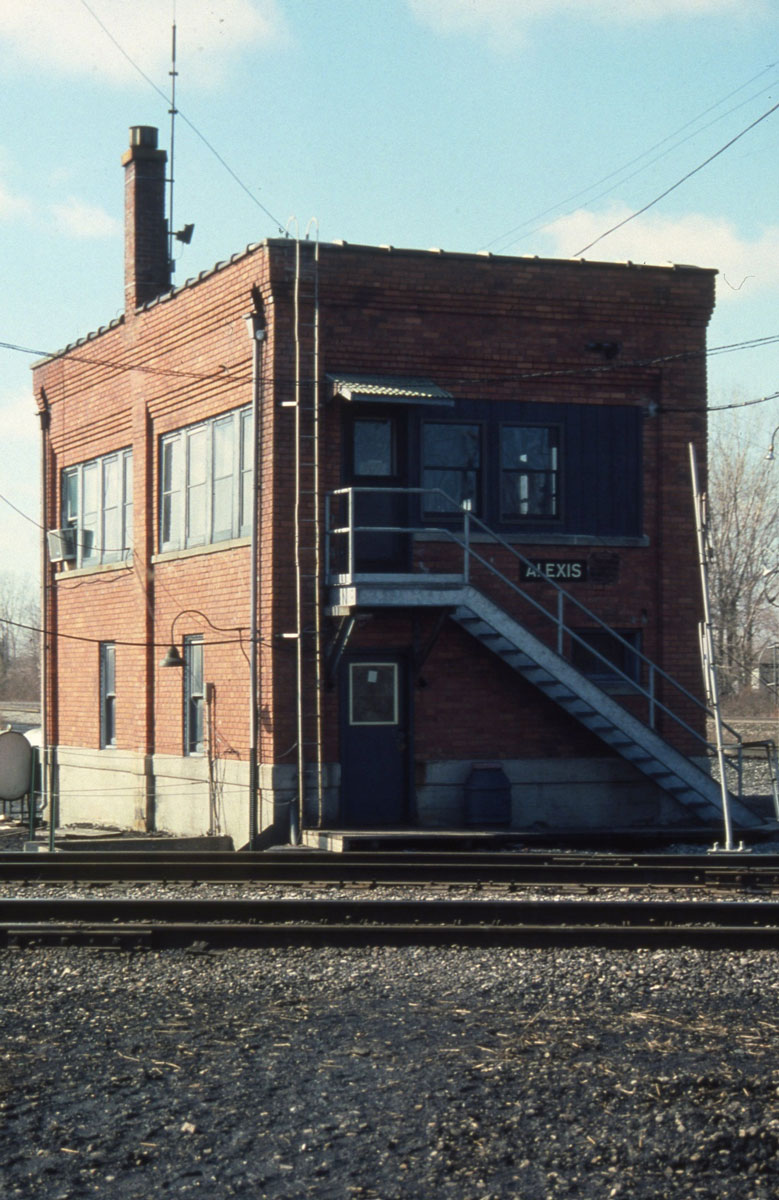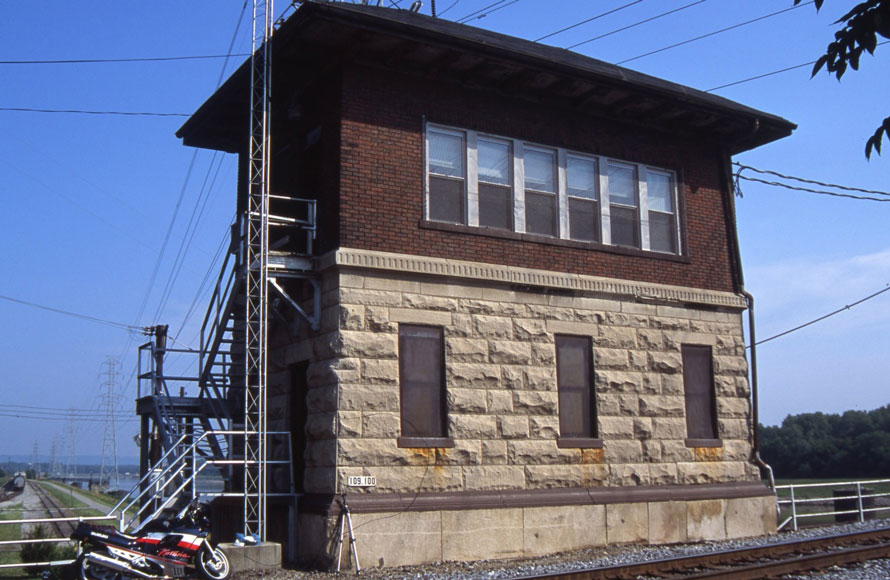 ---
The inside of an interlocking was a fascinating and magical place.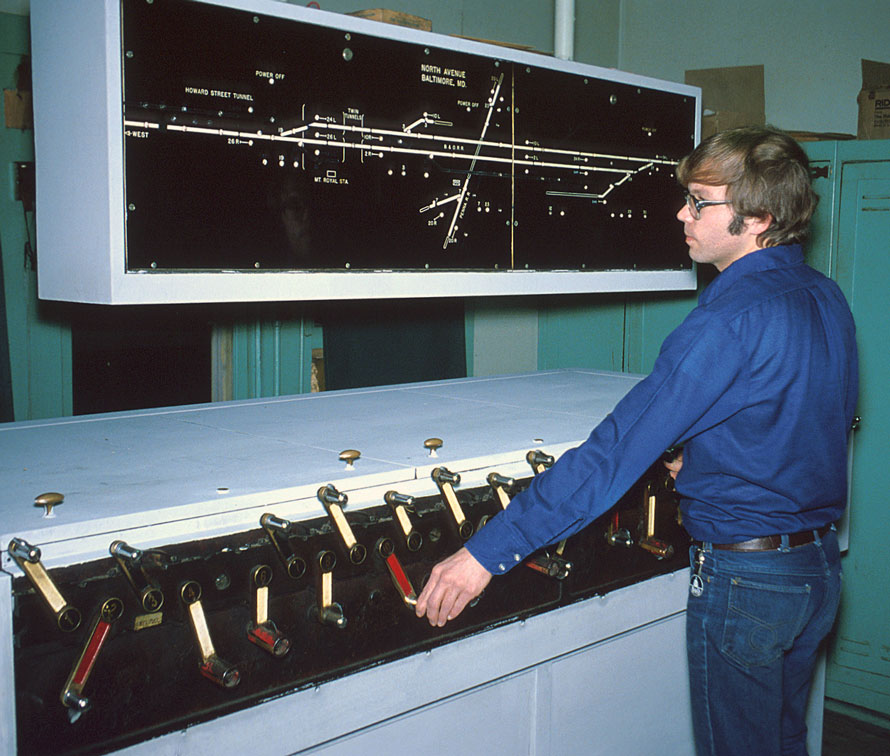 Watching the operator going about his duties was a sight to behold. There was always something going on; the constant chatter on the dispatchers line, the "ding" of the bell notifying that a train was "on the circuit ", or the operator transcribing a train order. The special smell of the grease used to lubricate the throw rods added to the ambiance.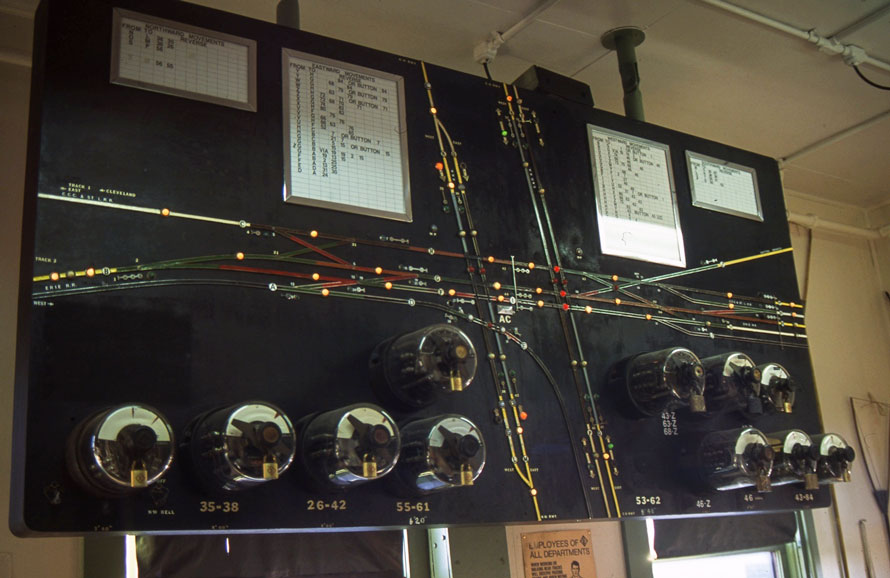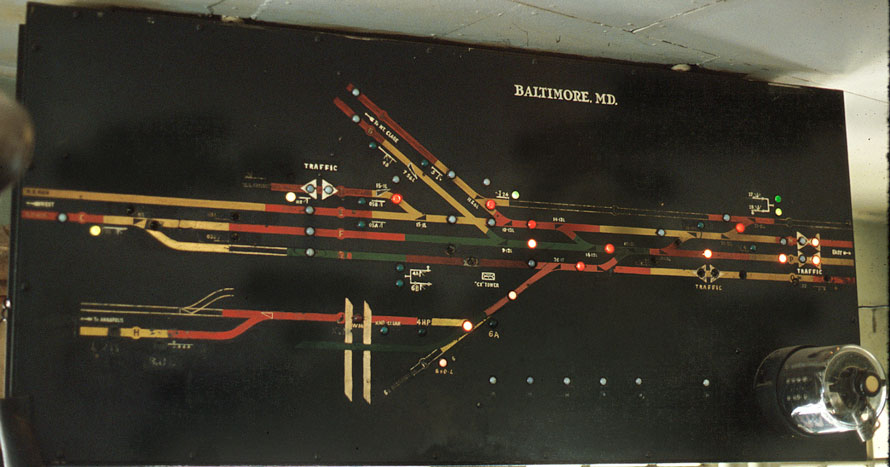 With the advent of CTC, radios, and more recently computers, it is now possible to control hundreds of miles with only one dispatcher. Downsizing the physical plant and outright abandoning of portions of the railroad helped hasten their demise.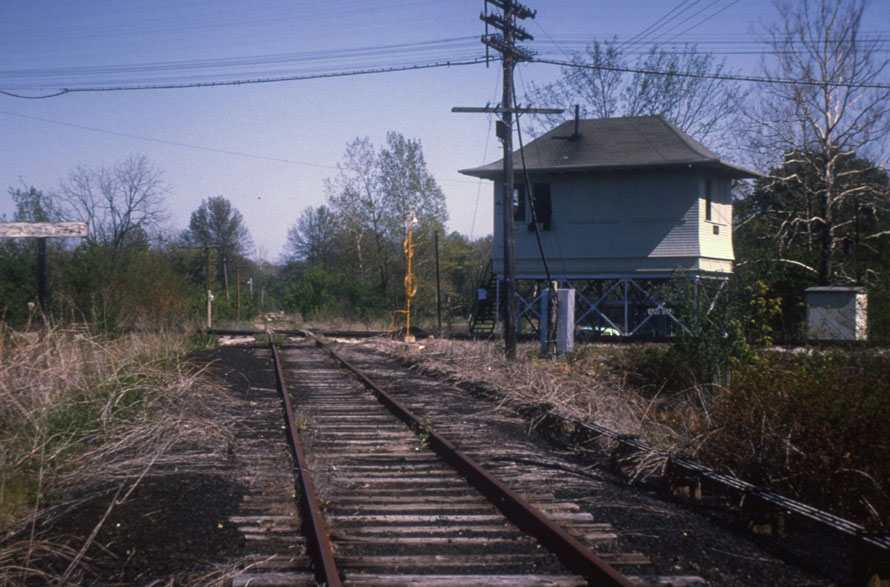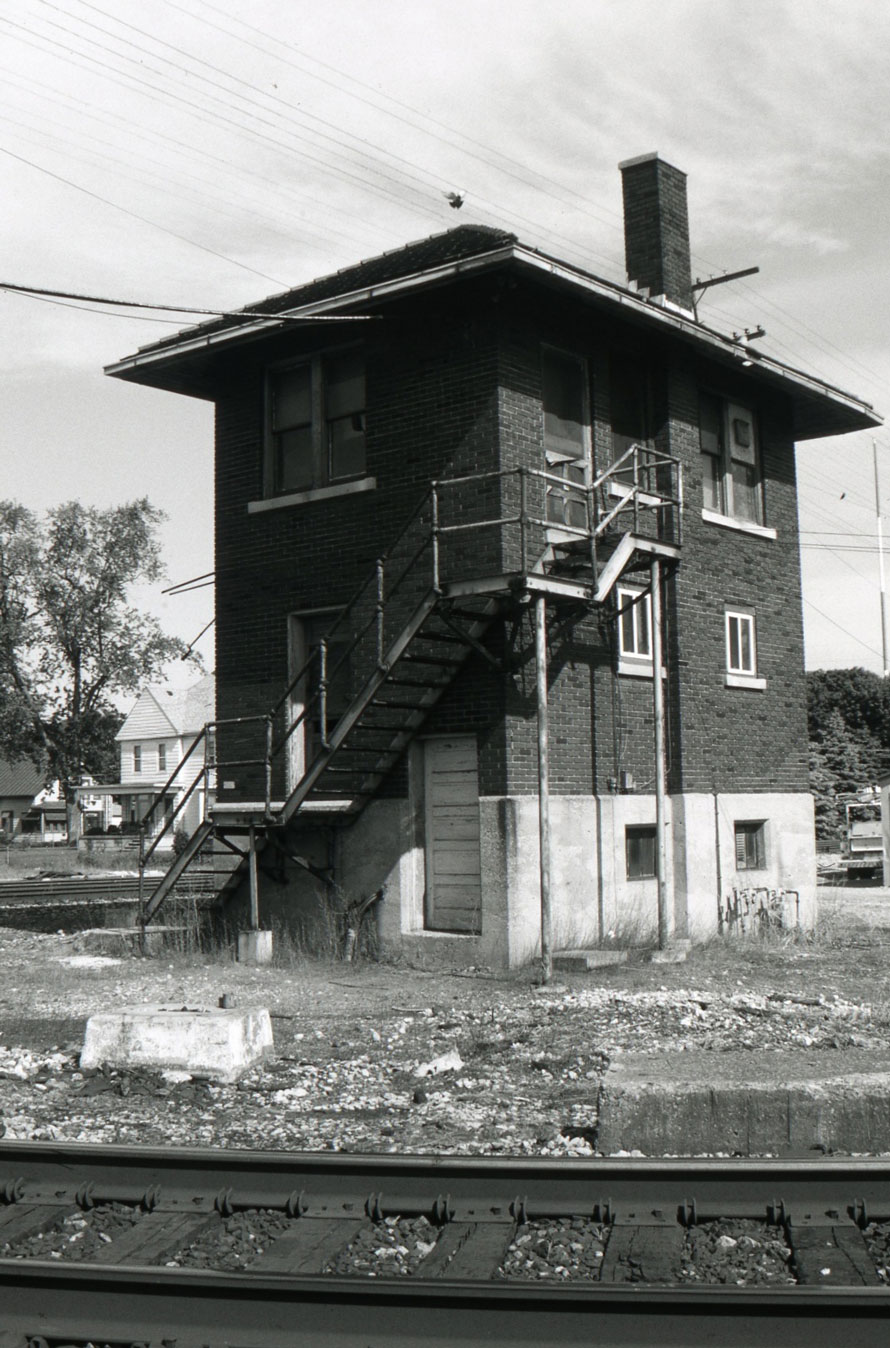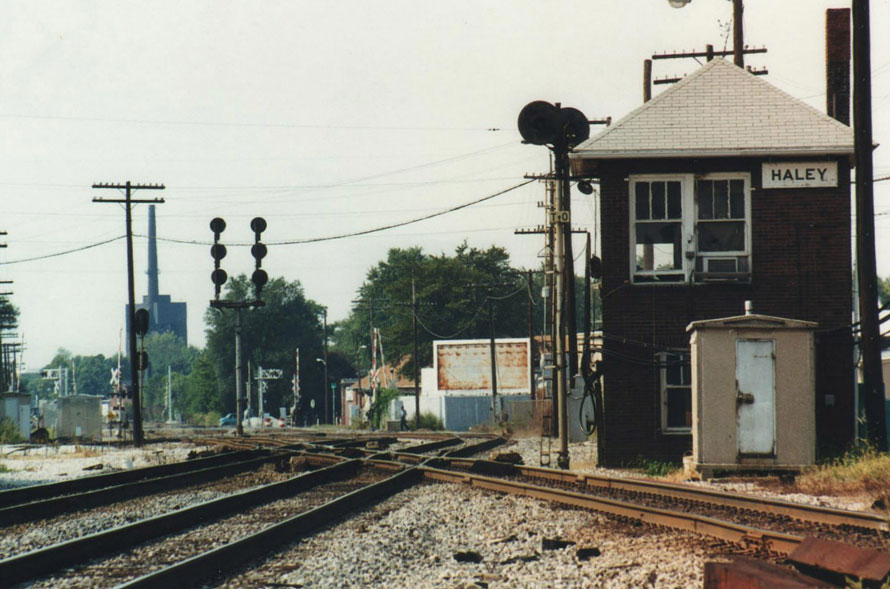 Dan Maners – Text Copyright 2016
Photographs Copyright 2016 by the photographer credited in the photo captions.
See more of Dan's work at his website: North American Interlockings.