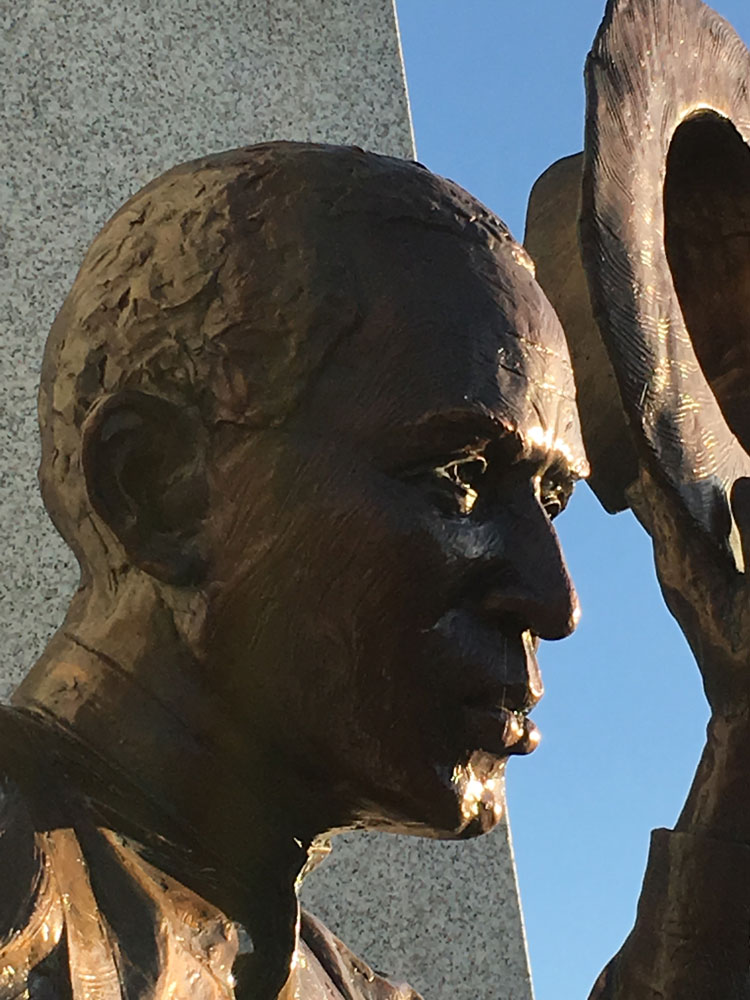 A couple months back, I entered the new age, trading an old flip phone for a shiny new " iPhone". My old flip phone could take pictures, but to my eye they looked like the "Brownie" shots I took as a kid. I'd tried shooting with my girlfriend's cell phone a while back but owing to shaky hands and inexperience the results weren't very good. Now I get this new toy and resolve to try again—hey, what better than to have a decent camera right there in yer pocket at any old time—right?
I spent a couple weeks learning the thing and when I took a trip to Tulsa in early October, I figured on trying my hand at documenting the trip. The occasion was a Tech Forum for the American Galvanizing Association, and I had the first morning free to wander downtown. A BNSF mainline runs through the middle of Tulsa and at least four bridges cross it, making for decent shooting platforms—they are wide, have good walkways and traffic is light most of the time. As I walked down from my hotel a couple of motors with a local drifted in and stopped under one of those bridges. To my surprise the train was led by an orange and green SD40-2. I'm not a big fan of the BNSF orange and black, so the original scheme unit leading the train made my morning. After he did a bit of switching, he drifted off to a branch line and all was quiet.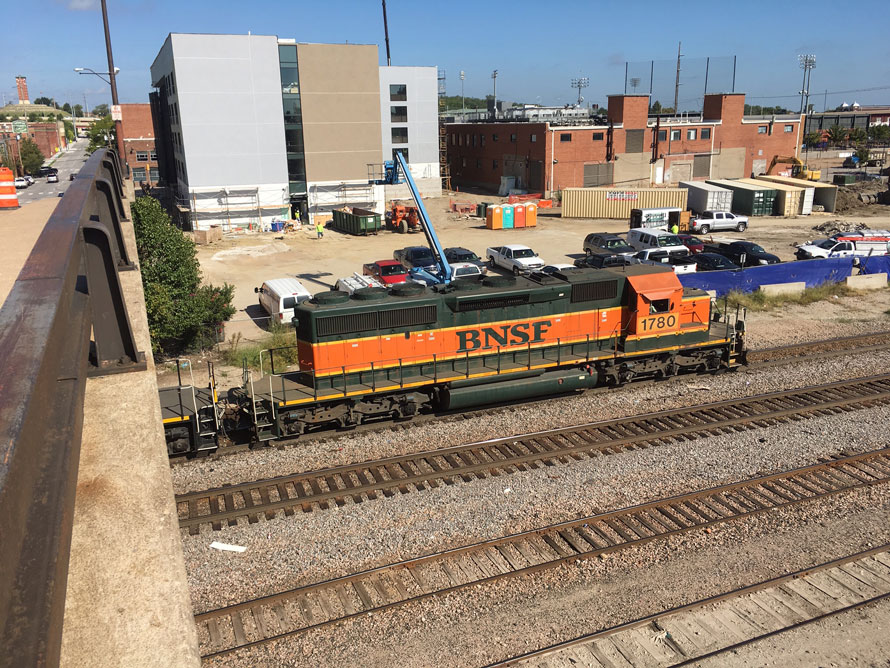 The quiet allowed me time to look over the old Tulsa Union Depot, now devoid of passenger trains, but home to jazz concerts. It's been rebranded as "The Jazz Depot" and is being well cared after, (better than being razed for some glass monstrosity). The cut stone structure is an art deco beauty. No sooner than I'd given the station the once over, I heard horns and was rewarded with a BNSF northbound train with lots of power. The big GE's looked a bit ragged, but the nice old red brick building rising up behind made up for it.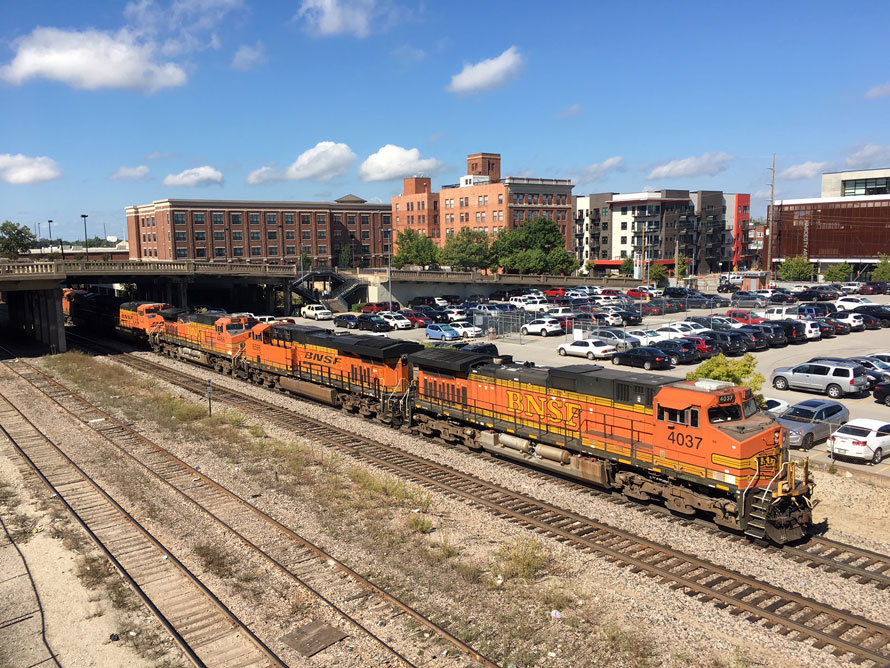 ---
With the conference in full swing, I had to give up trains, but got to see some of my equipment in operation, plus a mighty fine fabrication facility.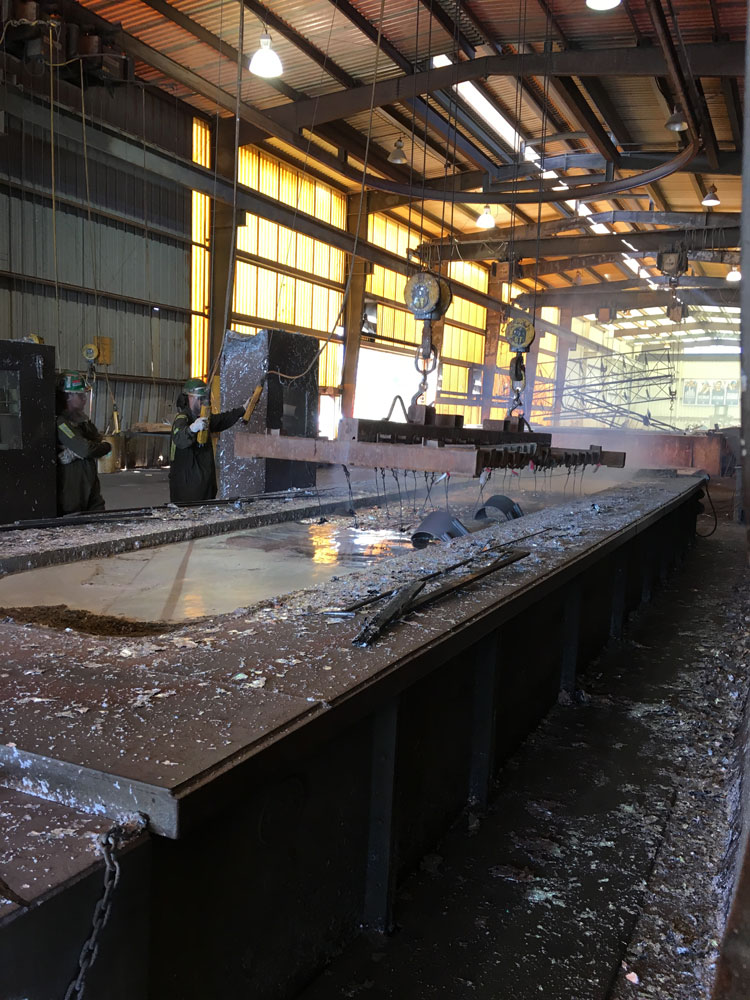 Once again, the cell phone did some impressive work inside buildings in less than stellar light. The big test for me was that night when a coworker and I wandered around in a gentrified neighborhood in search of good food (and good beer) and were rewarded with a couple of interesting photos. The first thing that caught our eye was a violin repair shop—they must've had a couple dozen lining the walls awaiting repair! I simply shot through the glass and got a pretty nice image. Later, we wandered by the station and shot it under the black sky—imagine, hand held night shots!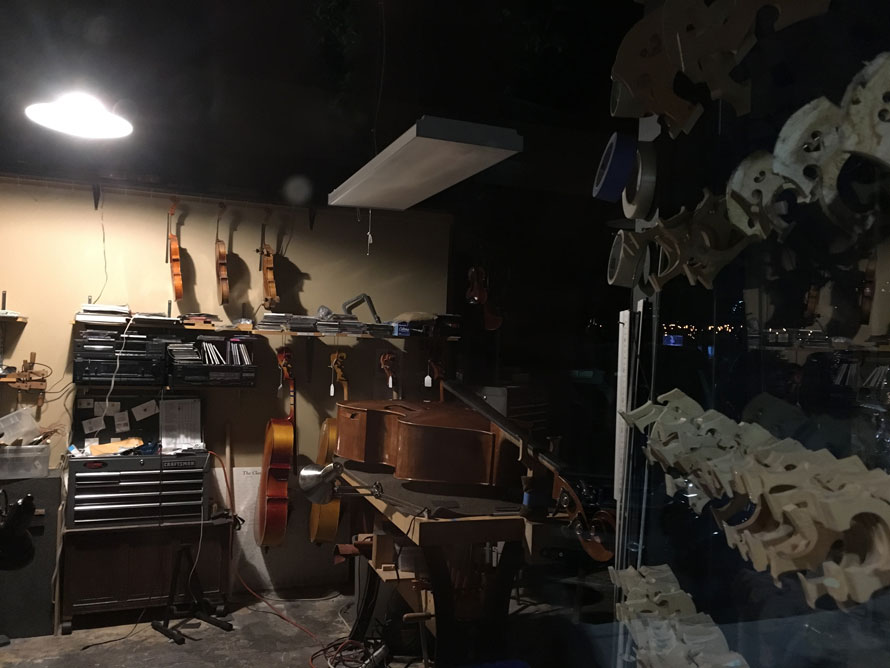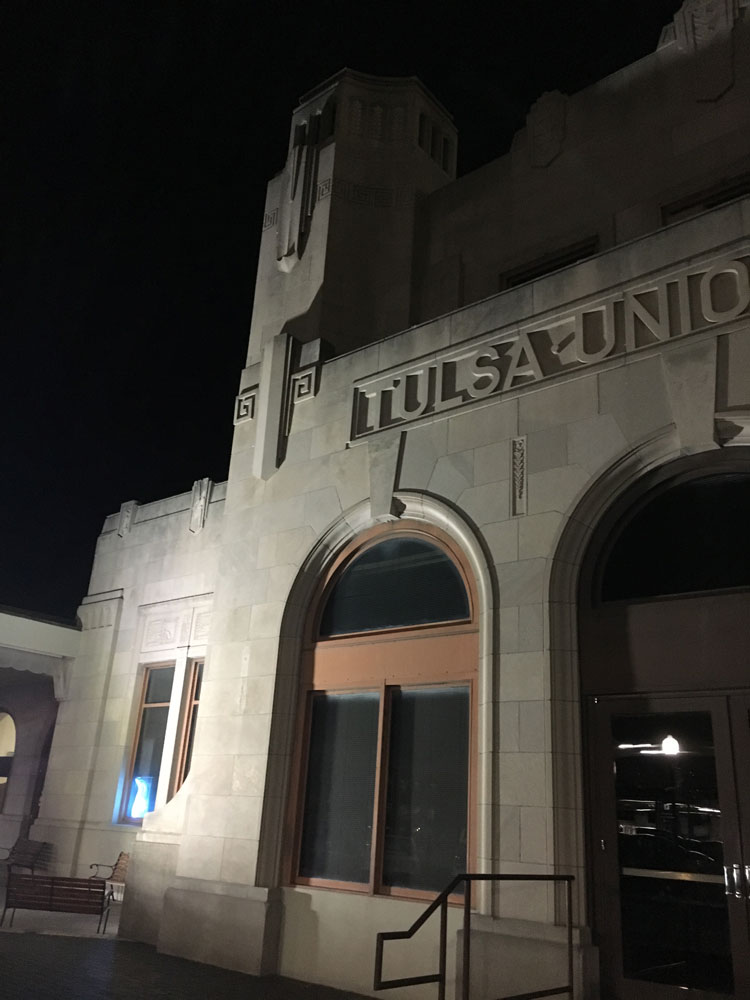 Tulsa has a rich and complicated history. Route 66 bisects the town and provides a bit of history if you look for it. The "Blue Dome" building sits along here, giving its name to a new hip district full of restaurants and bike shops. The Blue Dome itself turns out to be an historic former White Star Gulf Oil station built in 1924. It was the first service station in Oklahoma to have hot water, pressurized air and a car wash.
On the other side of town lies "Reconciliation Park." It commemorates a terrible incident in which white rioters burned down 1000 structures in the all black Greenwood neighborhood of Tulsa in 1921. The park features a beautiful bronze column stretching twenty-five feet into the sky commemorating all the neighborhood history, plus a tri-cornered display of three bronzes showing three men in various states—Hostility, Humiliation and Hope. Once again, the cell phone allowed me to save a few views in the beautiful late afternoon light.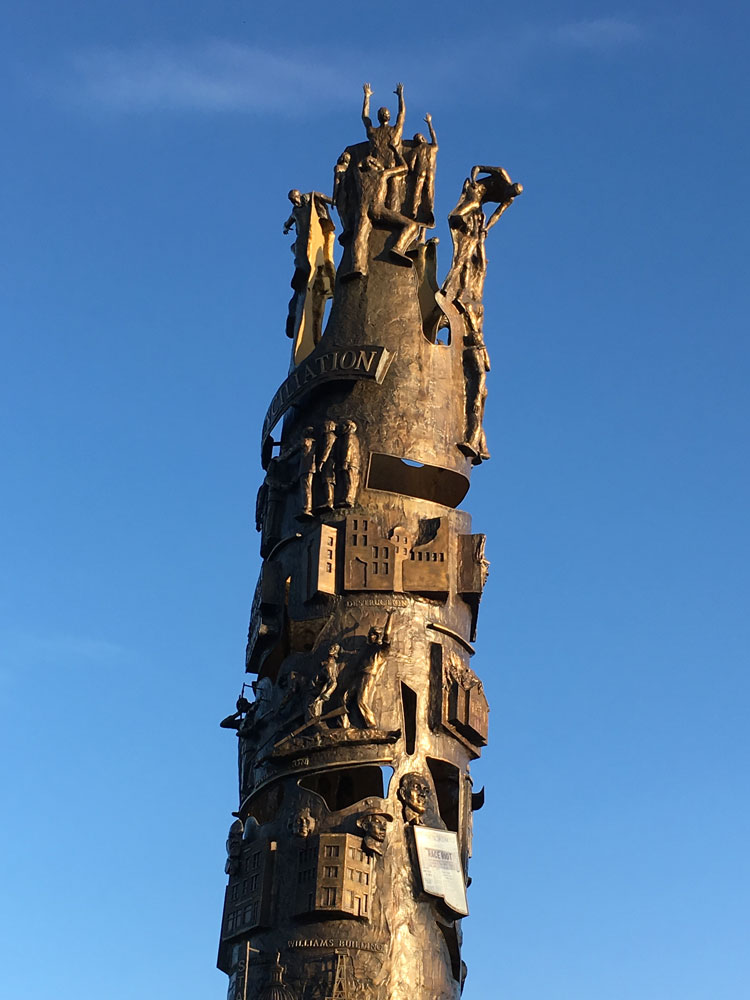 ---
I must confess that I had always turned my nose up at cell phone photography, saying that it will never measure up to the old work that I did with my Nikons, but you know, it does have it's place. The old D70 is safe . . . for now.
Kevin N. Tomasic – Text and Photographs Copyright 2019