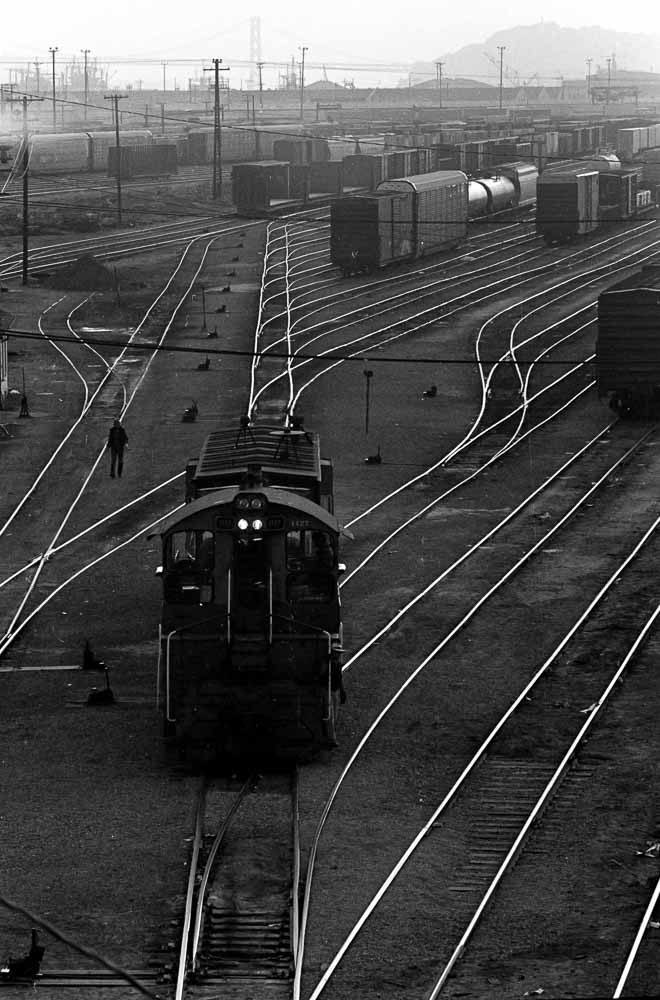 I have been involved with railroads, one way or another, my entire life. My very earliest memories at three years old are of being on board the Southern Pacific/Chicago, Rock Island & Pacific's Golden State with my Mom. As a pre-teen, I would regularly ride my bike to the depot in Goleta, California, to take in what the Southern Pacific's Coast Line had to offer an observer. Once a teen, and into my college years, I decided mere observation wasn't quite enough, and I started hopping freight trains. It was at about this time that I picked up a camera and began recording these adventures.
In 1976 I snagged a job with the American Freedom Train and traveled the country for a year as the AFT's Assistant Curator. Now my interest in railroads made a transition—I was getting paid!
I liked it.
In 1984, I hired out with Amtrak Onboard Services and the transition was complete. Railroading was now my career. I retired a couple years ago after thirty-two years, and something approaching three million lifetime miles. (Hey, it adds up!)
My railroad photography started out, as I said, more as a record of my adventures. But over the years I came to appreciate just how photogenic railroading is—and how diverse!
Click on photo to open in viewer.
SR Bush – Photographs and text Copyright 2019