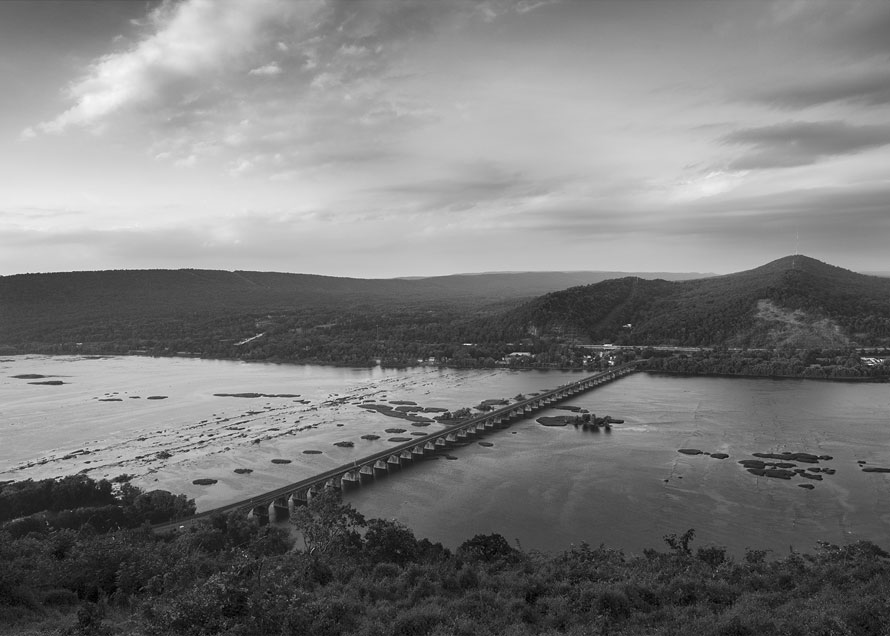 Michael Froio is a photographer who focuses on the history of the industrial era and its relation to the modern landscape. His work has been published by the National Railway Historical Society, and he has presented lectures for the Center For Railroad Photography & Art, the Library Company of Philadelphia, and chapters of the National Railway Historical Society and Pennsylvania Railroad Technical & Historical Society. Michael teaches photography at Drexel University and manages the school's darkroom and photography facilities. Michael's work may be seen on his website
Edd Fuller, Editor, The Trackside Photographer–Michael, I want to thank you for your generosity in sharing your work with our readers and for taking the time to talk with us. I usually start by asking about your interest in railroads, and we will get to that later, but first let's talk about photography. You have chosen a career in photography. How did that come about?
Michael Froio – Thanks, Edd, It is a pleasure, and honor, to share my work with the Trackside Photographer, I have a tremendous amount of respect for what you are doing.
How did I get into photography? Hm. Well, I always had an interest in making photographs, at least since my young teenage years. At that time it very simply tied into my interest in trains. I wasn't particularly good at making train photos, but while exploring the railroad (often with my father) I was always compelled to document what we found. When I started college, I had no idea what I wanted to be when I grew up. Taking prerequisite classes like English lit and math classes bored me out of my mind. A friend and classmate mentioned he was taking a photo class, so I enrolled in Photo 110. My professor, Rachael Fermi (granddaughter of Enrico Fermi – the creator of the atomic bomb) was an incredible character. She did a terrific job teaching the foundations of photography while encouraging creativity, craft and an understanding of composition. After a few classes, I took a job as a lab monitor, mixing chemicals and managing the darkroom, typically during the evening hours. It was during this post that I fell in love with photography and the idea of teaching. Read more