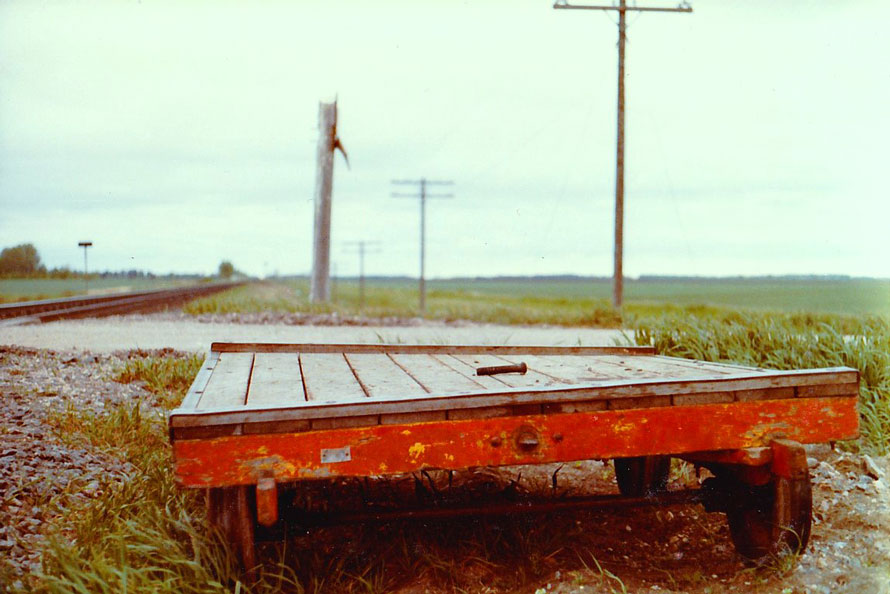 Lull on CN's Rivers Sub west of Portage la Prairie, 1984
I brought my camera, look at me,
While trackside, not a train I see.
Does that deter me? No, not I,
What's that, grey ballast that I spy?
A groundhog brown, geese flying by?
Images to my camera card now fly.
When I get home, downcast and sad,
My NoTrophy photos don't look half-bad!
---
NoTrophy, (a short form of No TRain photOgraPHY) is a recognized trackside syndrome characterized by train photography completely unfettered by trains. Don't worry, it happens to everyone at some point. If it lasts more than four hours, don't consult your doctor. Just go home and come back tomorrow.

I have decided to present some of my best NoTrophy photography (or if you prefer, my worst railfanning photography) with poetry. I'm proud of the photos, I'm just not proud I had to take them...oh, the bleak and desperate futility of NoTrophy!