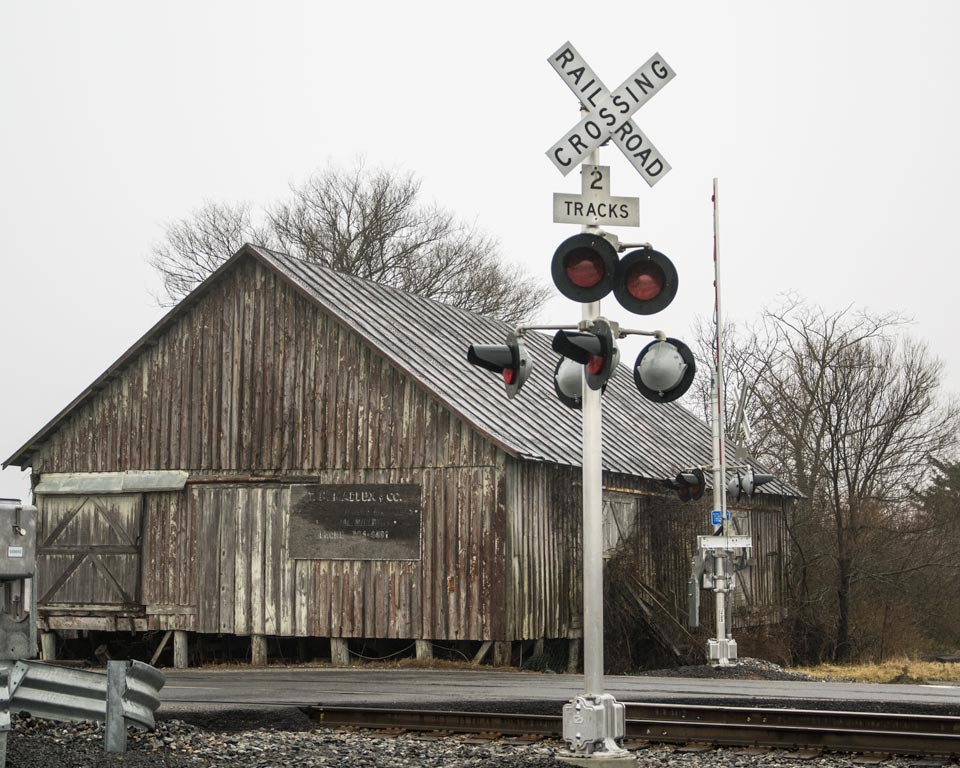 February found me along the tracks on the Norfolk-Southern B-Line between Manassas, Virginia and Front Royal, Virginia. I was scouting for good spots to photograph the Norfolk &Western 4-8-4  J-class locomotive #611 which will be steaming along this line from Manassas to Front Royal and back on June 4th and 5th, 2016. The B-Line runs through Virginia's hunt country, and there are many interesting railroad landscapes in the small towns and farmland that line the tracks.
The B-Line dates from before the Civil War, when it was established to link the Orange and Alexandria Railroad to the Shenandoah Valley. Known then as the Manassas Gap Railroad, it became part of the Southern RR system in the 1890s.
In 1988, the B-line acquired mainline status when Norfolk Southern moved its interchange for north-south traffic from Alexandria, Virginia to Hagerstown, Maryland and re-routed traffic from the former Southern mainline across the B-Line to Front Royal.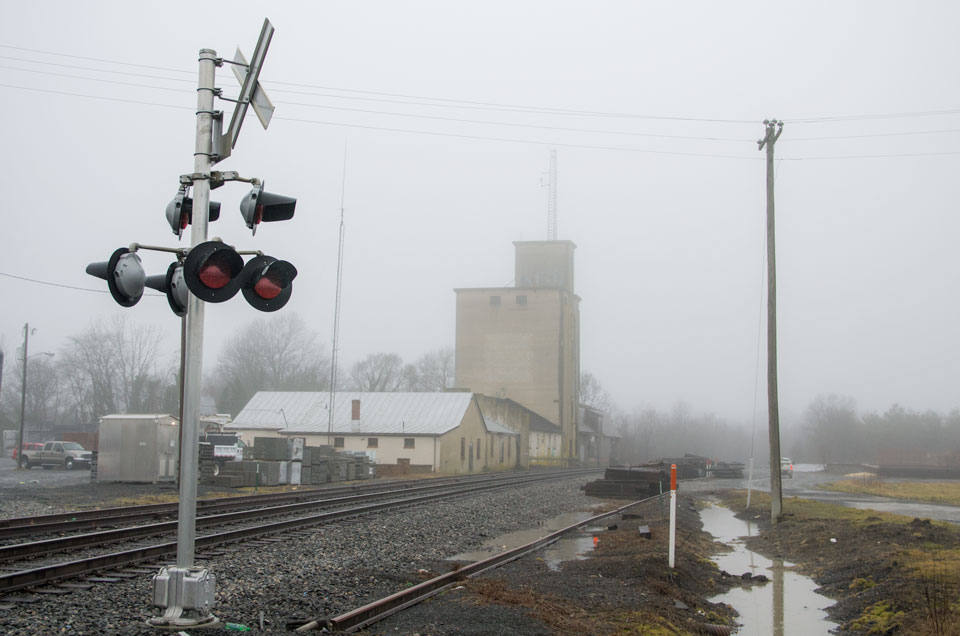 My exploration of the B-Line was hampered by rain and soon a violent thunderstorm (in February!) would end my photography for the day.
Photographers, like sea captains or steam train excursion planners, have no control over the weather, and I hope that there will be good weather in June for the N&W 611 excursion. But as I stood along the tracks in the February drizzle, I began to imagine 611 appearing out of the winter mist, its headlight shining through the fog with smoke and steam billowing in the damp air.  It would be quite a sight.
Sometimes bad weather can be perfect.
Edd Fuller – Photographs and text Copyright 2016
For more about N&W's 611, visit FireUp611.org