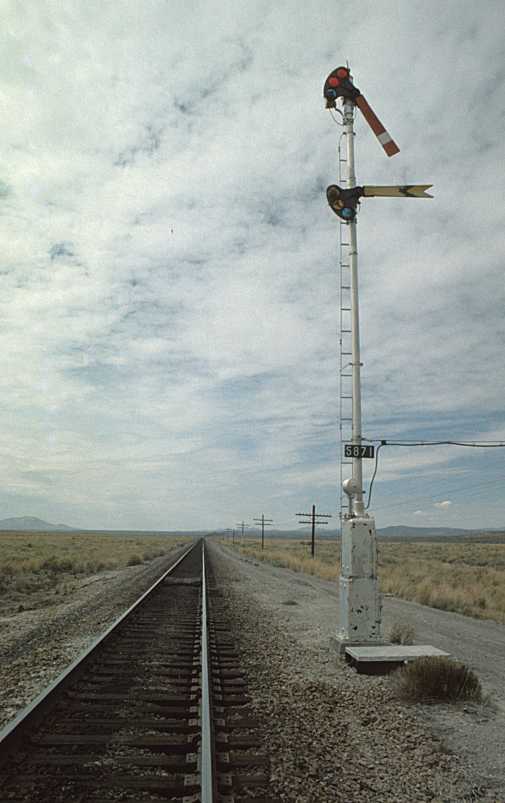 While I was in high school, I used to visit the Lancaster, CA depot every Saturday. At the time, this SP depot had a semaphore train order signal and the operator let me lower the signal when there were no train orders for the next train and then raise the signal back to stop position after the train passed. This was my first experience with a semaphore signal. Later, when I was in the Navy, I traveled across the country and discovered many more semaphore signals along the Southern Pacific and several other railroads.
The operator is about to hand up train orders to the engineer on train 167. Train 167 has engines 3182, 3202, and 3052 with 112 cars.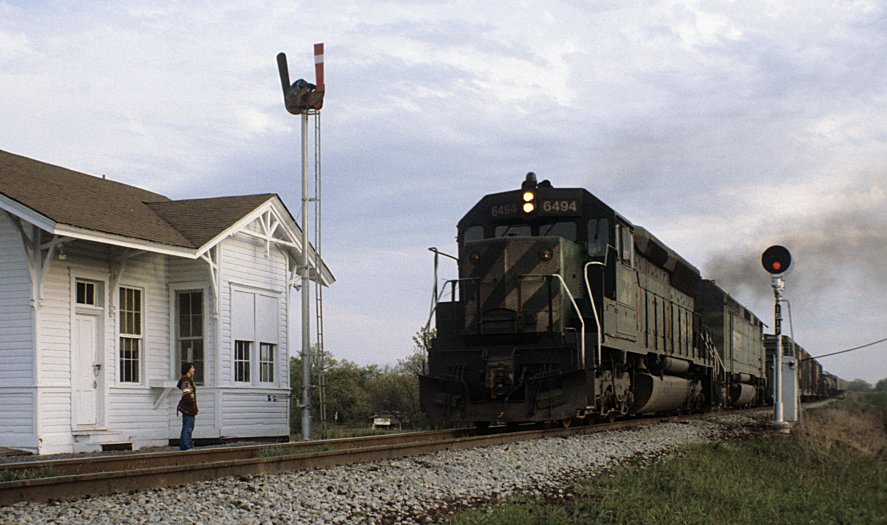 The Burlington and Rock Island used joint trackage between Waxahatchie and Houston. Train 77, with engines 6494 and 6607, rolls through North Zulch, TX on April 5, 1980. The young lady standing next to the depot is not the operator, but my future bride. This was our first train chasing date. The depot was later destroyed when a grain train derailed at the site. Note the one signal blade is rounded and the other is square. Normally the Rock Island train order signals had rounded ends.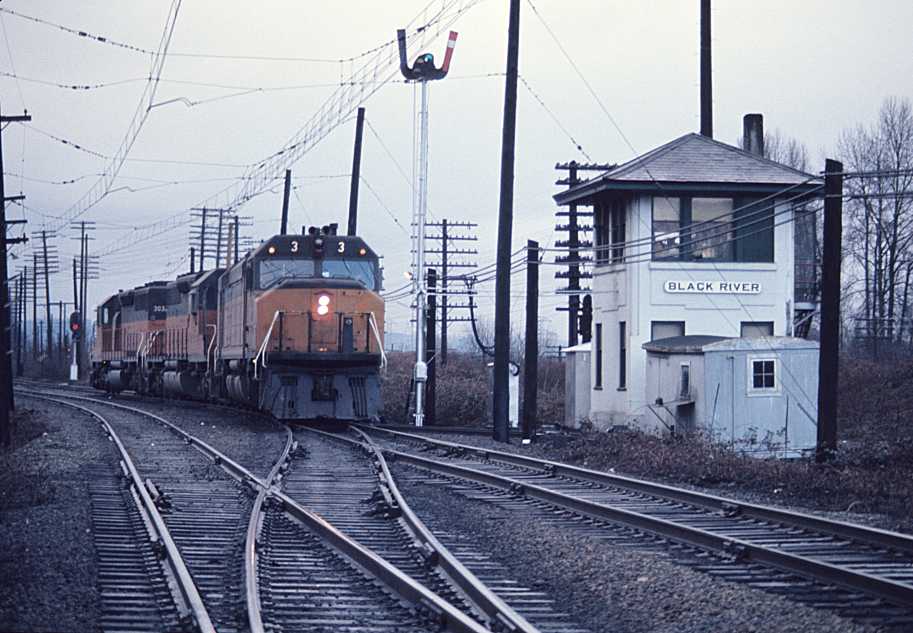 It is 8:30AM on February 3, 1973 at Black River interlocking tower south of Seattle, WA. Milwaukee Road number 3 was one of the rare FP45s. The engines have finished setting out the cars for Seattle in a small yard around the curve. Leaving the rest of their train in the yard, the engines have come up to the tower to pick up train orders. After receiving the train orders, the units will move back to their train and then head south down the valley to Tacoma. Notice that on this train order signal, that both blades are square.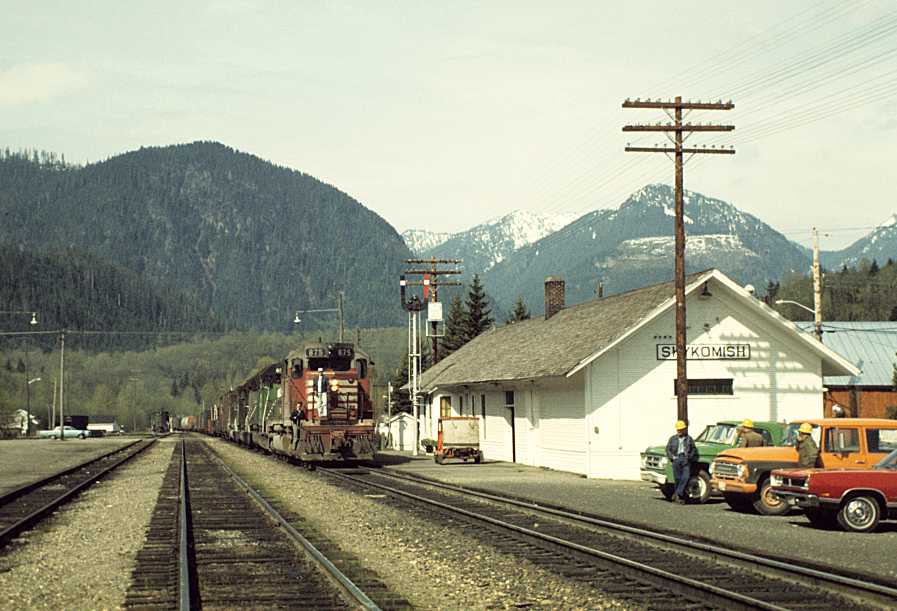 BN train 90 passes the depot at Skykomish, WA on April 26, 1973. It has engines 875, 6525, and 6560. The train will pick up a helper here to get over Stevens Pass.
This collection is just a small portion  of the signals I photographed during the 70s and early 80s.
John Carr – Photographs and text copyright 2016
See more of John's work at Carr Tracks