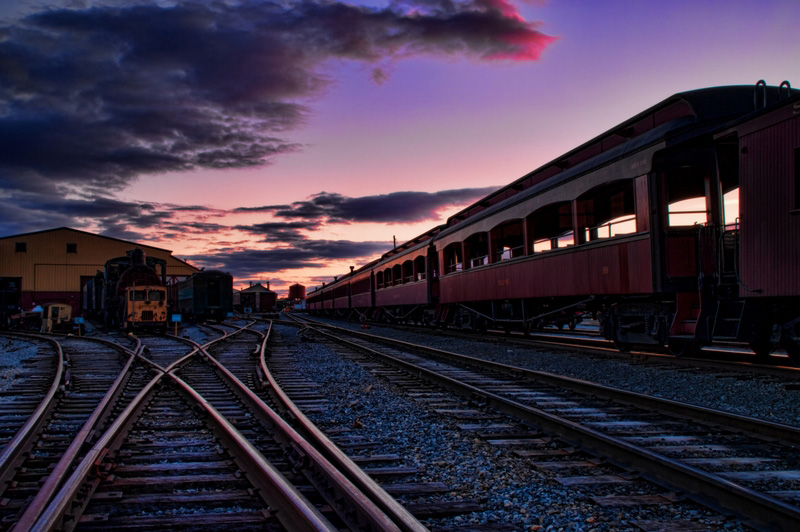 It was very windy and cool for June at the Strasburg Rail Road yard. With my DSLR, tripod and cable release in tow I walked around in search of a good place to capture the evening setting sun. And yes, at the rail yard!
This brings me to the subject matter for the article I am honored to write for The Trackside Photographer. When you visit your local rail road station(s) are you only interested in photographing trains? I suppose most of us are, but there are opportunities waiting for our creative eyes.
For example, the photo above illustrates an empty rail yard at sunset. Take a good look at the image. What do you see? For starters, the train tracks. What about the building on the left? The red rail car on the right? If you were at the rail yard, what other photographs would you compose? If you were composing the image above, what would you do different? Move in closer? Capture the image at a lower angle?
---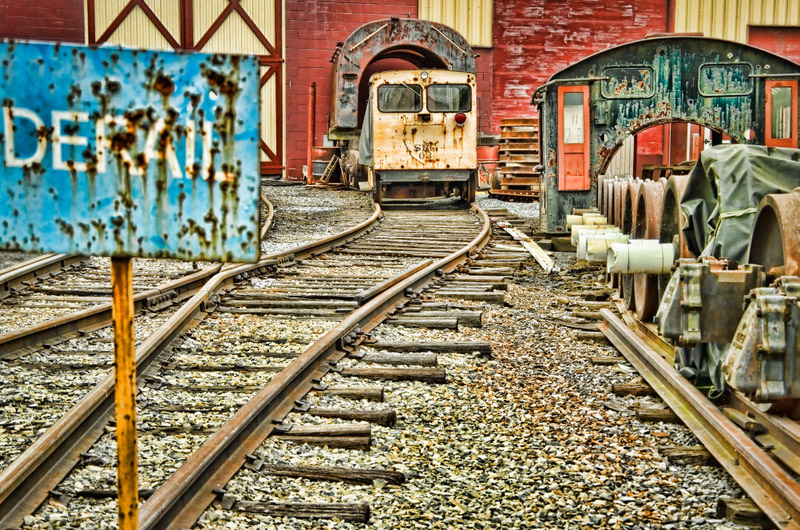 This image was also captured at the Strasburg Rail Road yard. It was a overcast day and late afternoon. On this day I was searching for something different. Did I photograph locomotive run-bys? Yes, but my self assignment was to capture the different things that you can find at the rail yard.
For images like this one, I did post process it via HDR. I like the effect for old time buildings and such. It does bring out the details too. I was also attracted to the primary colors – red, blue, and yellow. When these colors are prominent in a composition, it tends to draw the viewer in to take a closer look.
Do you see a photo within a photo?
---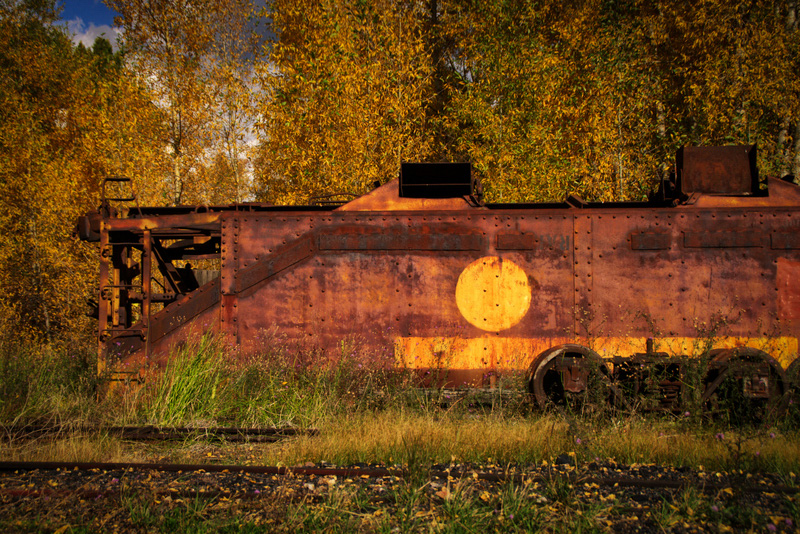 This old rail car was photographed at the Cumbres & Toltec Scenic Railroad yard in Chama, New Mexico. It was my first photo tour in the southwest and this location was one of the last photographic locations of the ten day tour.
It was captured back in 2011 and I was very new to photographing the railroad. You see, vintage railroad became my niche after riding and photographing the Durango/Silverton Narrow Gauge Railroad's Photographer's Special. If you haven't been on this special train, be sure to add it to your bucket list. It was absolutely amazing!
Getting back to the photo, this rusty crusty old rail car sitting on the tracks with the golden fall foliage, was an amazing find. I revisited this rail yard again in 2014 hoping to capture more images of this transport, but it was no longer there. Not that I thought it would be.
It sure has been through hard times though. Can you "picture" what it was like when in use?
---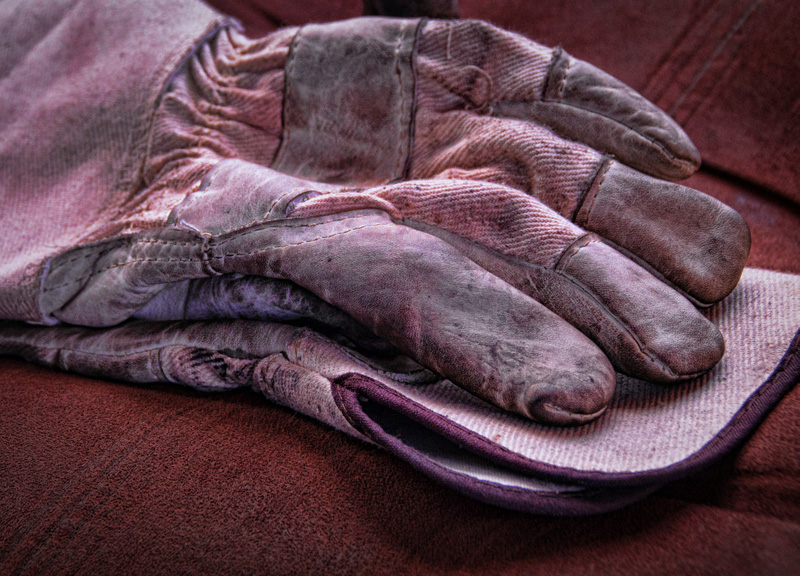 I have been blessed with being able to reside in the Susquehanna Valley as there are two vintage rail yards within 45 minutes of my residence. The Strasburg Rail Road, and the New Freedom Railroad.
This image, of the Engineer's Gloves, was photographed inside the locomotive in New Freedom, PA. It was my first visit to the New Freedom Railroad AKA Steam Into History.
The engineers noticed me capturing the train at certain run-by locations. When the locomotive and I arrived back to the station, they asked me if I would like to come aboard. The gloves were laying near an opened window. If those gloves could talk, imagine the stories they would tell.
In closing, I hope that the next time you are out and about photographing the old railroads of yesteryear, that you will look for something more to capture. Maybe you will place yourself on a self assignment as well!
Cynthia Sperko – Photographs and text Copyright 2016
To see more of Cynthia's work, visit her website Cynthia L Sperko Photography
Email Cynthia