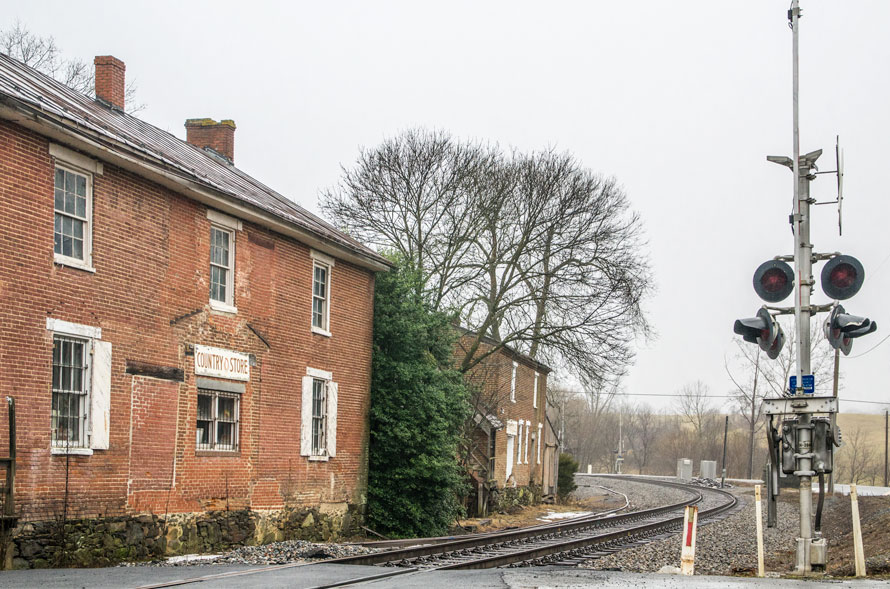 ⇒The Trackside Photographer is one year old this month. Thanks to all of our readers and contributors for a great first year.  We have lots of interesting content scheduled for the coming year. Join us trackside each Thursday as we continue to explore the railroad landscape.

⇒Model Railroaders know that it takes more than just trains to create a convincing railroad environment. YouTube Model Builders eMag is an online publication that explores all aspects of the railroad from a modeler's perspective. The eMag features photos and articles that take an in-depth look at the railroad scene, along with links to instructional videos. Like details? The January 2017 issue has an article on the chemistry of rust and oxidation. You can't get much more detailed than that.

You can download the latest issue, and subscribe at their website. It is all free and certainly worth a look, even if you are not a modeler.

Click here to visit YouTube Model Builders eMag
⇒The cover story of the March 2017 Railfan & Railroad magazine is by Eric Miller who takes the reader along on his "Pokey Adventures" in Norfolk Southern's Pocahontas District in West Virginia's coal country. It's a great story with fine photography. Congratulations, Eric!
⇒Last month, I was asked to help judge the History Day projects at the local Middle School. Assigned to judge the website projects, I was privileged to see five outstanding websites on historical themes. It was very encouraging to see these sixth, seventh and eighth grade students engaged with history. Perhaps there is a future railroad historian among them.

The winners will be competing in Virginia History Day competitions. We wish them well!
Edd Fuller, Editor