Expressive Documentary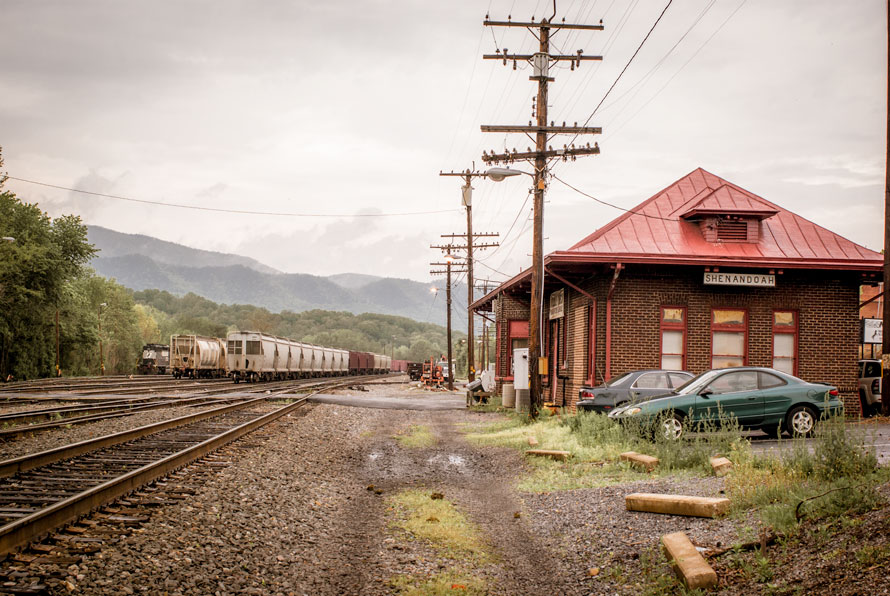 Recently, I have been thinking about the role of photography in documenting the railroad landscape. Photography and the railroad grew up together. Both were born in the early years of the 19th century and photography has provided a valuable documentary record of the industry that helped power the industrial revolution and the creation of the modern world.
The railroad holds a unique place in the public consciousness. The tracks disappearing into the distance, the distant whistle in the night, the lonely grade crossing, the sleepy station platform in a small town, all evoke the memory of the past and the promise of the future. It's more than just trains.
Christopher May touched on this a while back as he described his discovery of the expressive power of the camera as he photographed grain elevators in "When Documentation Becomes Art." In the article he quotes Ansel Adams who said "A great photograph is one that fully expresses what one feels, in the deepest sense, about what is being photographed." When we pick up the camera and head out trackside, those are words to carry with us.
Photographer David duChemin talks about the camera as a tool of expression and exploration. "You don't figure it out and then pick up the camera. You pick up the camera in order to figure it out." Simple documentation has its place, and the camera does a wonderful job of capturing and recording details. But when we think of the camera as a means of expression, art becomes possible.
Edd Fuller, Editor