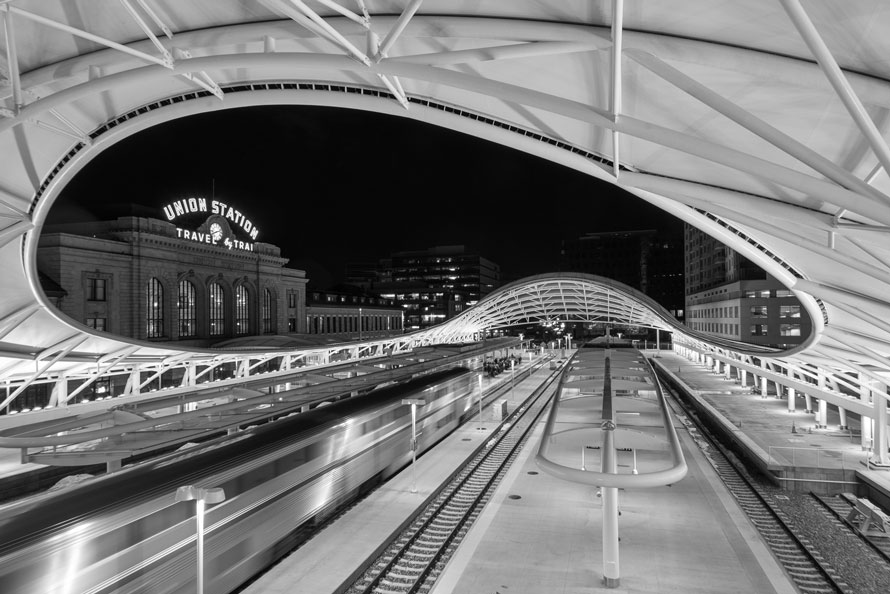 Denver's Union Station has been a fixture in the Mile High City for more than a century. The dominant Beaux Arts portion of the building dates to 1914. In the early 2000's the station became the centerpiece of a transportation themed urban redevelopment known as FasTracks. I moved to Denver in 2001 and lived there until I moved 2 hours south to Pueblo in April of 2016. As such, I was witness to the evolution of a relic from a bygone era into a re-imagined hub of transportation activity.
During my tenure in Denver, I spent a lot of time at Union Station and my camera was a constant companion on these trips. As a result, I now have a unique set of images that documents the metamorphosis of Union Station. There are times that I miss the old layout of the station and platforms. I dream about what it would have been like to witness the arrival of trains like the City of Denver, the Denver Zephyr, the Colorado Eagle or the Rocky Mountain Rocket. Reality must be faced though, and the simple truth was that that era of transportation was no more and Union Station needed a new identity for a modern Denver.
While FasTracks has certainly had (and continues to have) its share of hiccups along the way, I think the renovation of Union Station and the redevelopment of the Lower Downtown neighborhood (LoDo) around it has to be one of the crowning achievements of the project. No longer the beautiful but somewhat forgotten relic that saw the arrival of Amtrak's California Zephyr twice a day and not much else, Union Station once again buzzes with activity as the transportation center for a quickly growing metropolitan area. Maybe there aren't trains like the City of Denver or Colorado Eagle anymore, but growing commuter service like the A Line to Denver International Airport and Amtrak's Winter Park Express (a reincarnation of the old Ski Train) mean that Union Station has found new relevance in a modern age. As such, it should be around for many years to come. I look forward to exploring the continuing changes with my camera and seeing what new photo opportunities present themselves!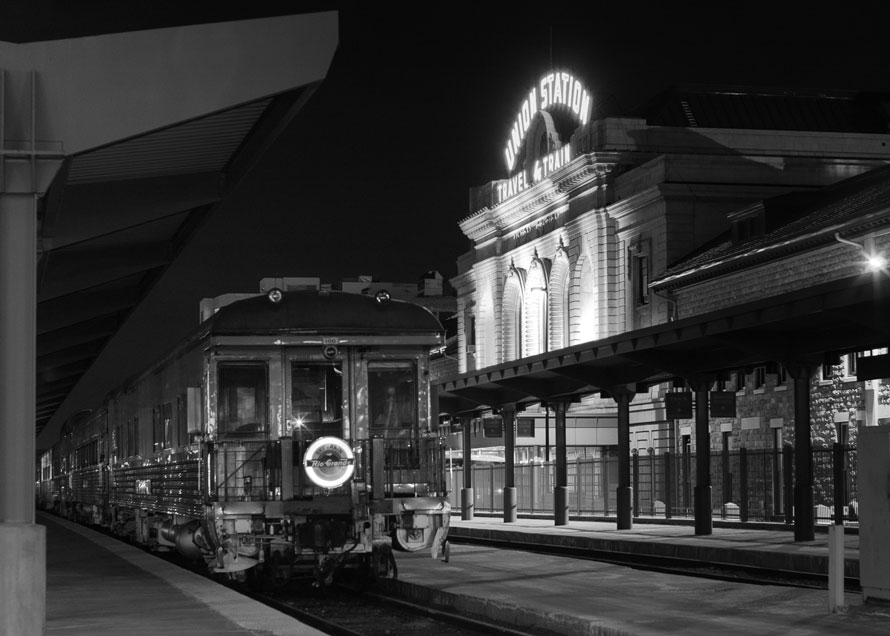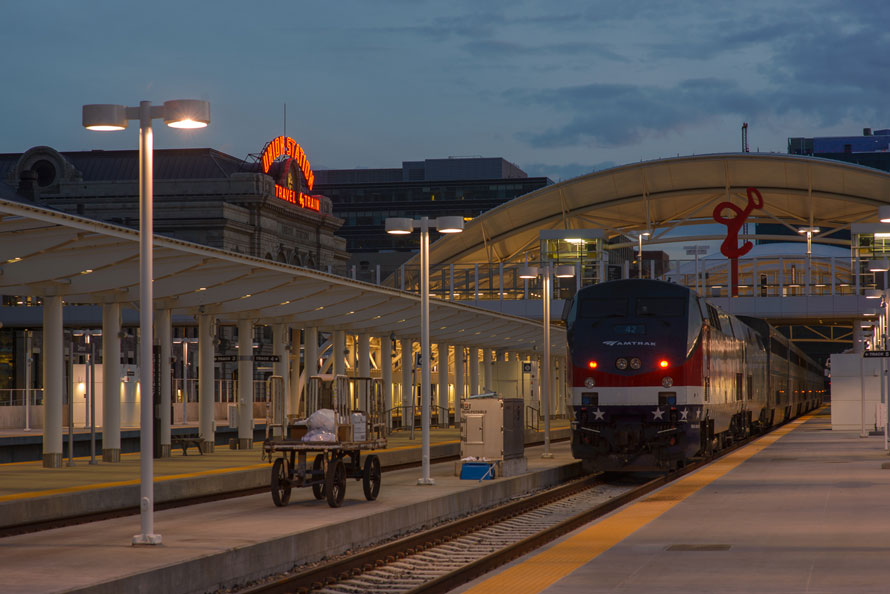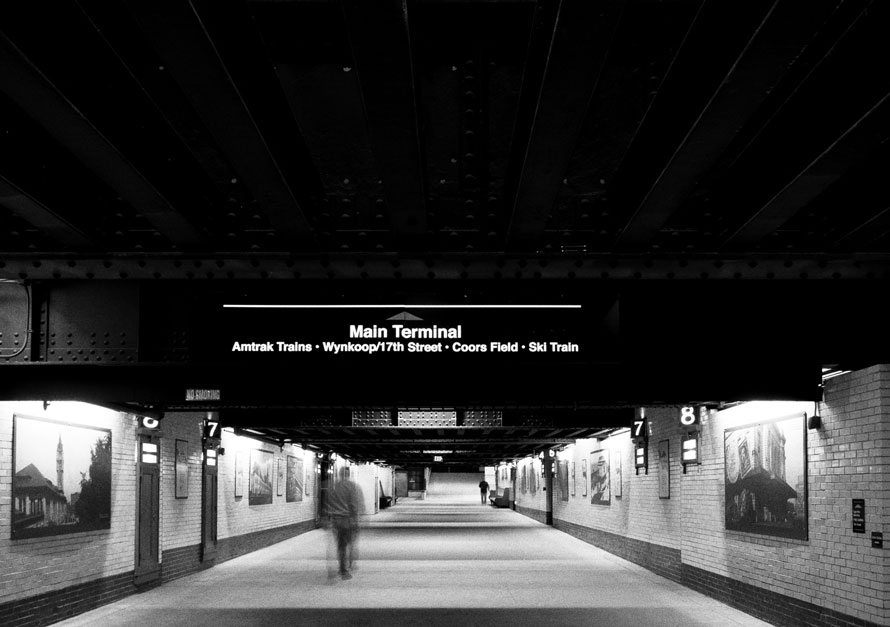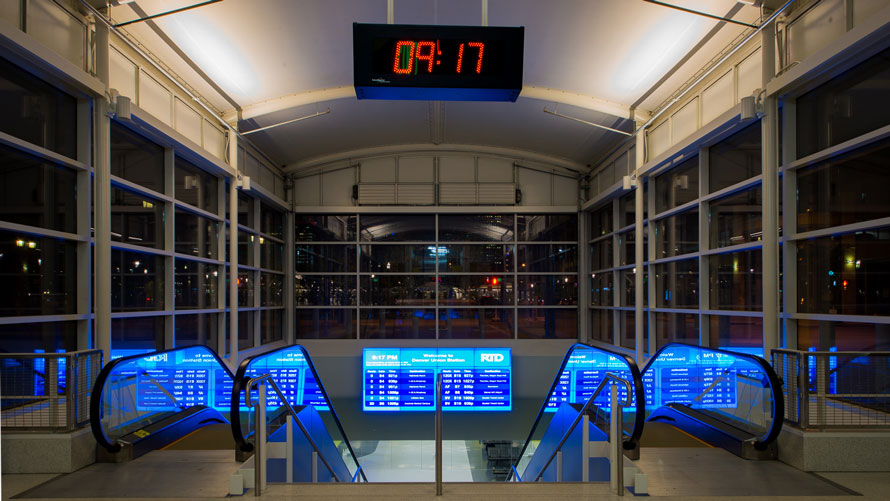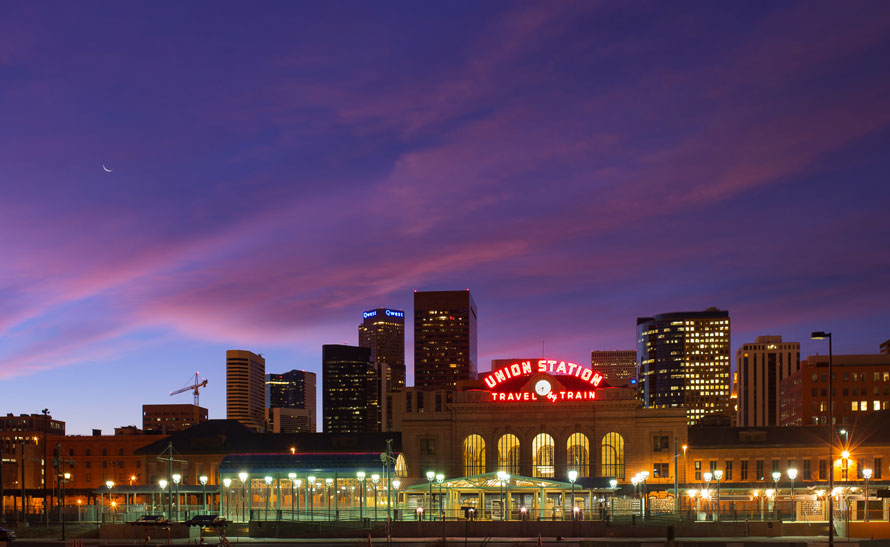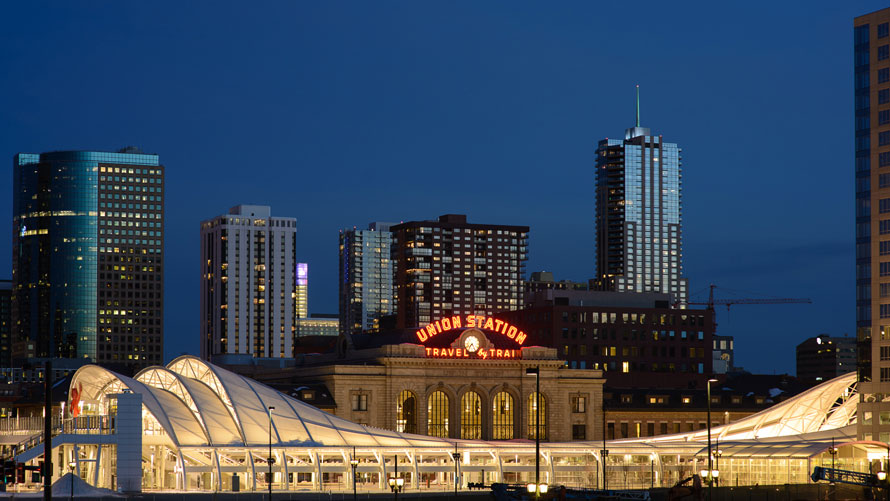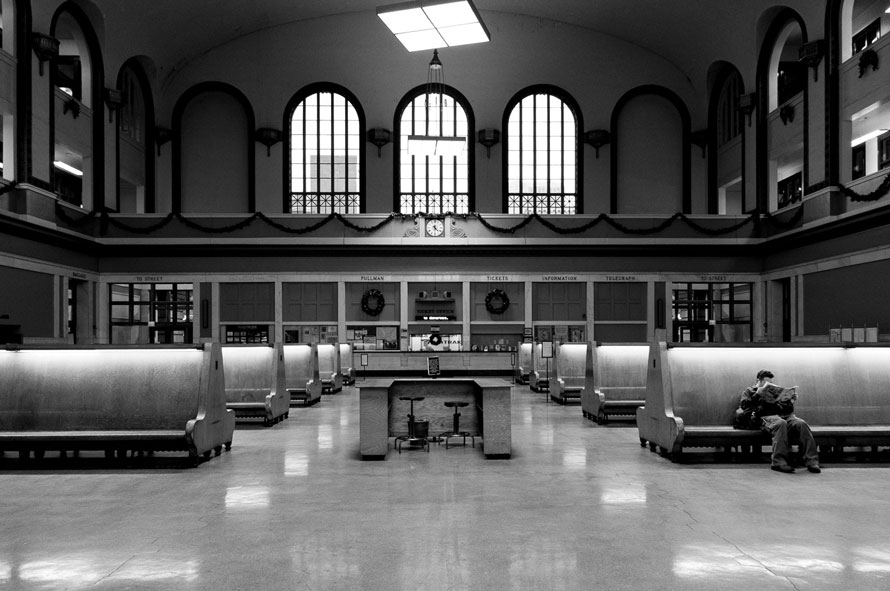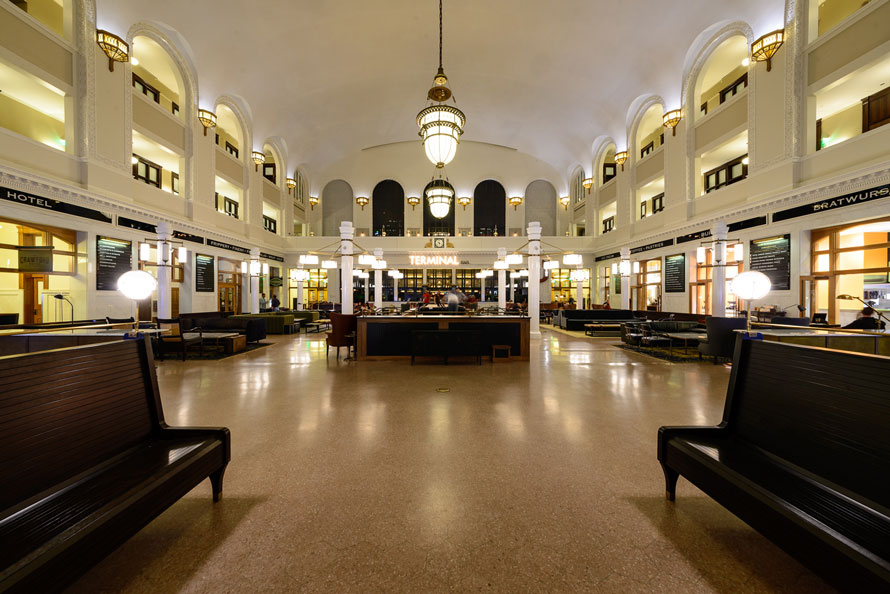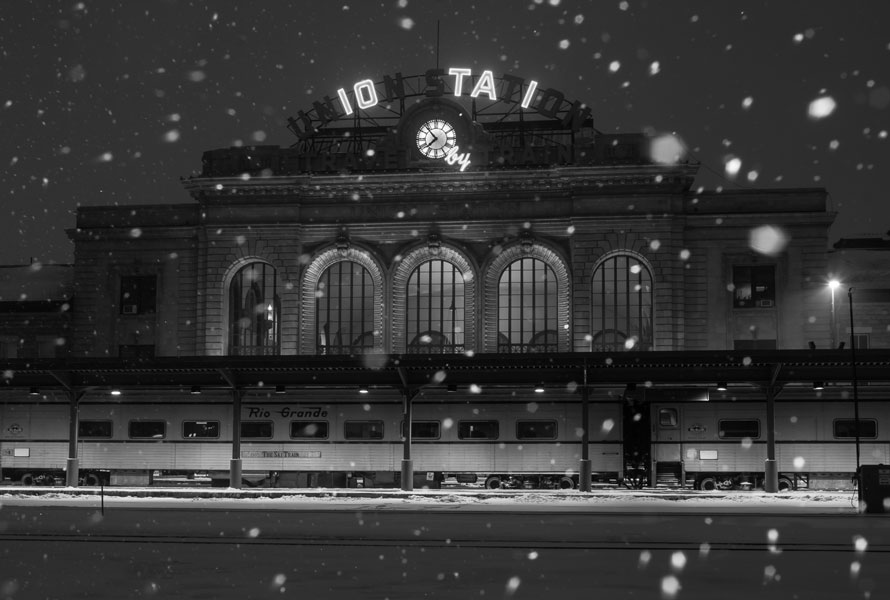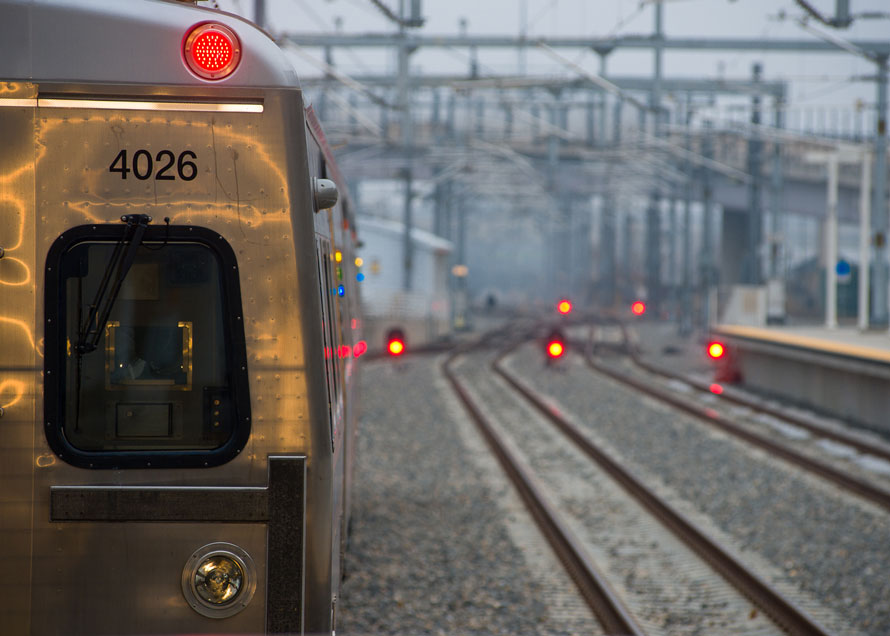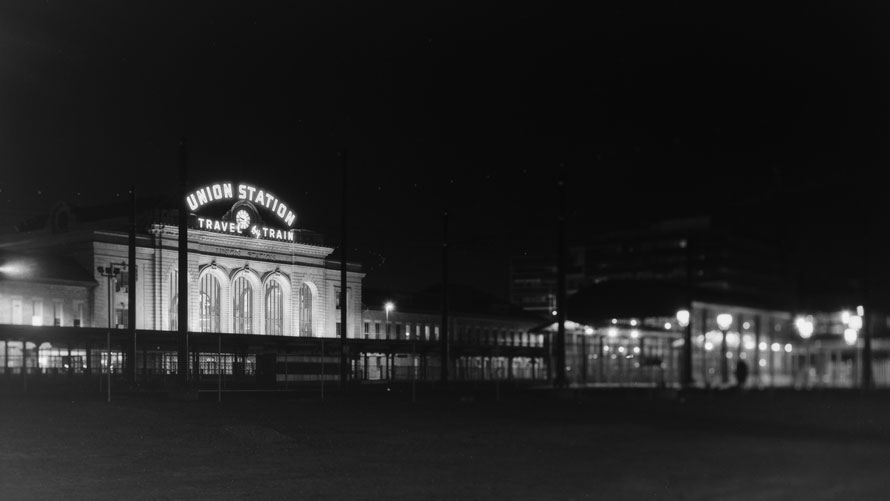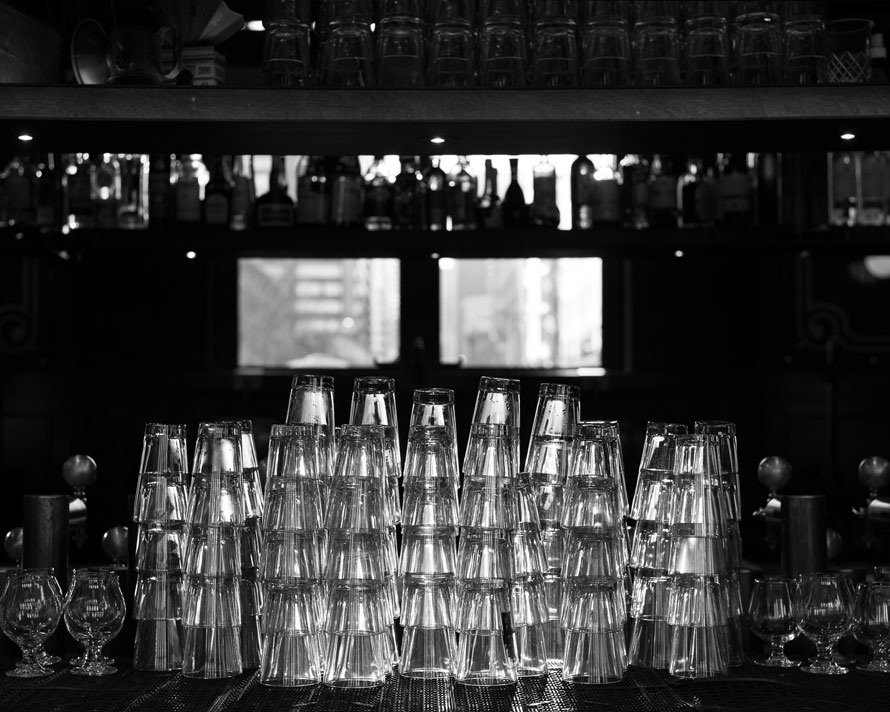 ---
Christopher May – Photograph and text Copyright 2017
See more of Christopher's work at Fine Art Photography by Christopher May