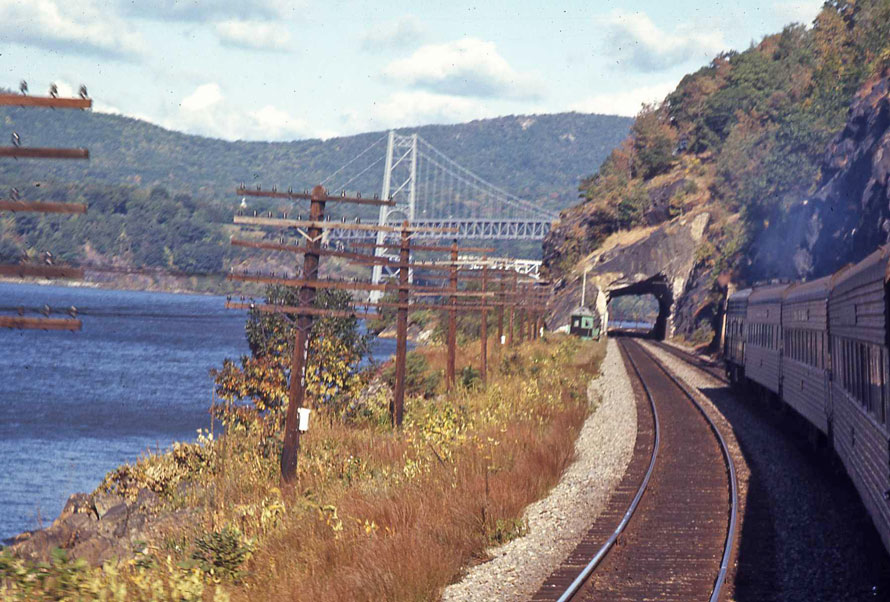 I was lucky to be one of the last hires on the New York, New Haven, and Hartford Railroad, starting in June 1968, six short months before the Penn Central takeover of my railroad. What later turned out to be Amtrak was being discussed at the time. Passenger trains were being discontinued, and the ones still operating were losing money. It was obvious that many long distance trains were on the ropes; if a railroad trip across North America was to be taken, there was no time to waste.
How to plan the trip? The Official Railway Guide was the bible, showing every train on every railroad in the United States and Canada. Despite the elimination of so many trains, there were still choices to be made, and planning the trip was half the fun.
Most railroads gave free passes to their employees, and had reciprocal arrangements for employees from "foreign" roads, either for free travel or reduced rates for Pullman or extra fare space. I always made a point to identify myself with my New Haven pass, and my Union Card for the Brotherhood of Railroad Telegraphers, and train crews were invariably welcoming and friendly.
I decided on a great circle route, leaving from Stamford, Connecticut on the New Haven in July, 1969, to Grand Central Terminal. From there, New York Central to Mott Haven, then over to the Hudson River,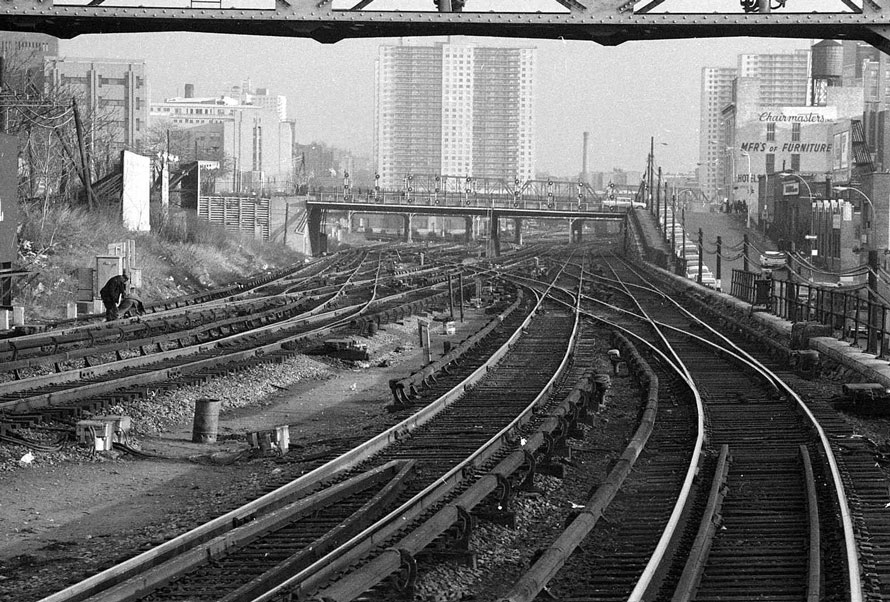 . . . up to Croton-Harmon for the engine change from electric to diesel,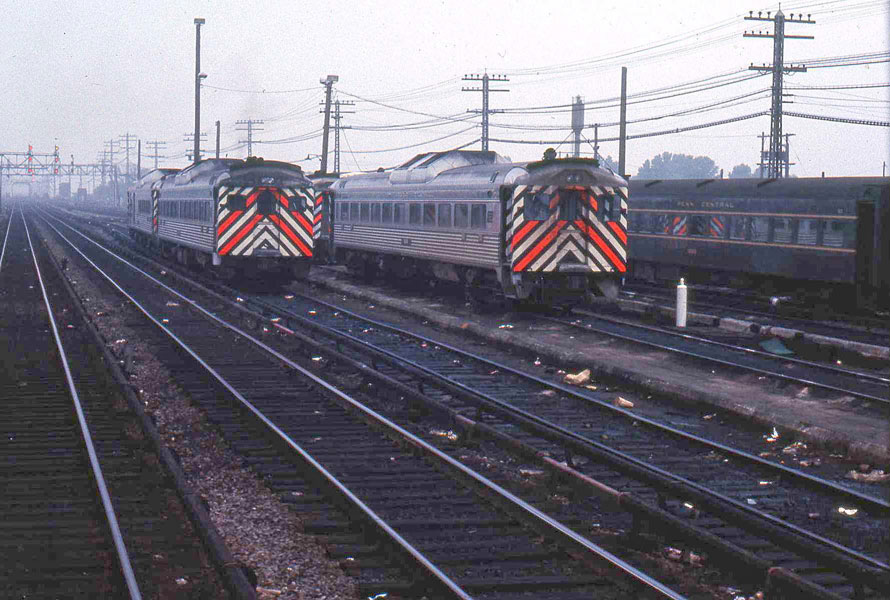 . . . then along the Hudson River to Albany on the New York Central's Adirondack Division, and on to Montreal along Lake Champlain on the Delaware & Hudson.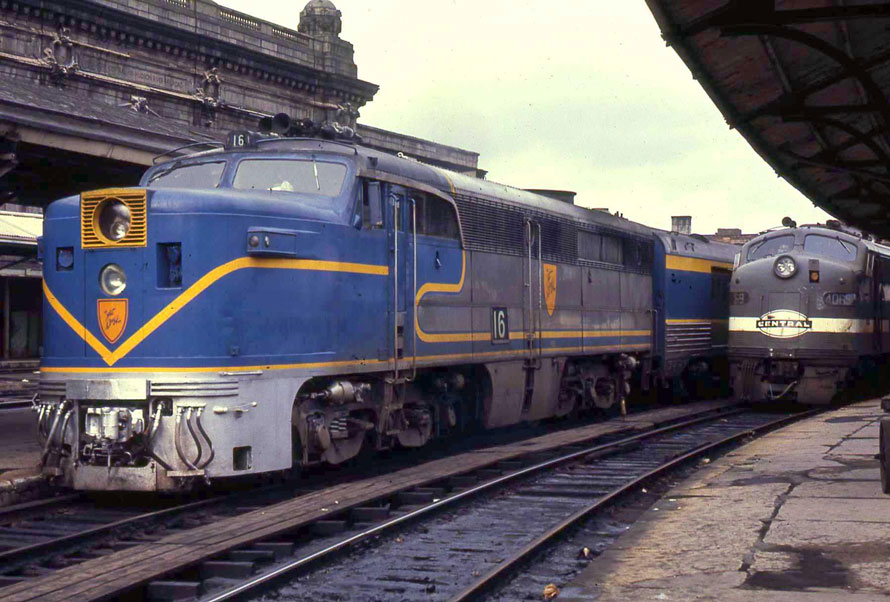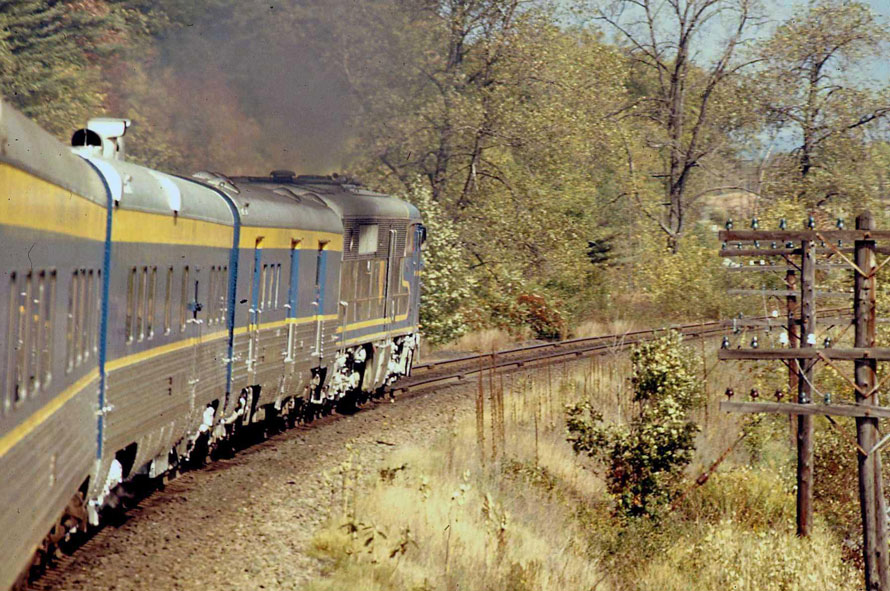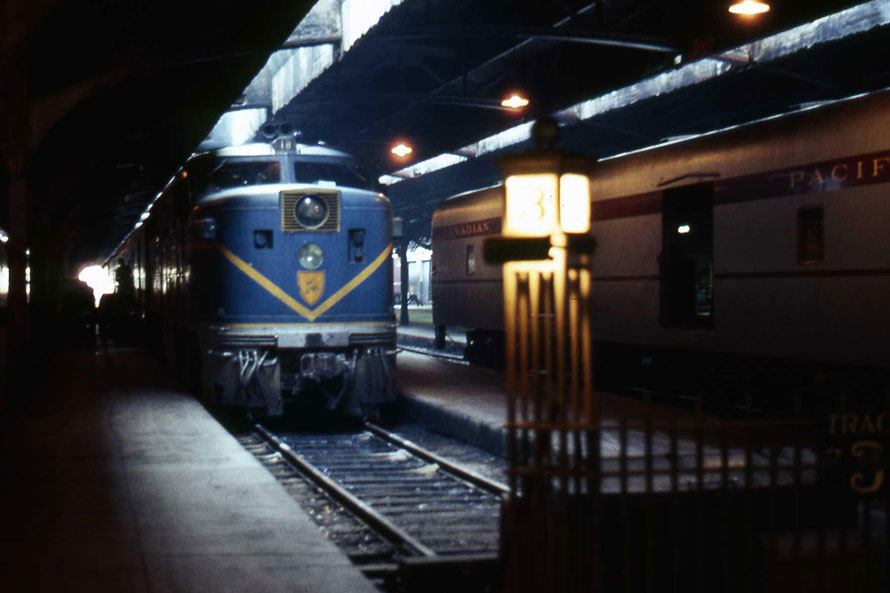 I had the day in Montreal, and toured the city, including a ride up Mount Royal with some other folks having as much fun as I was.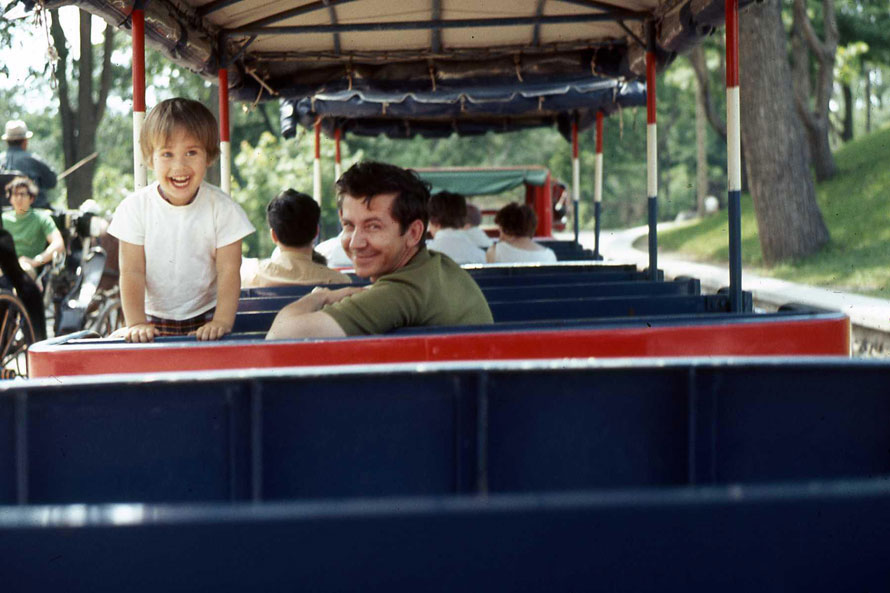 After leaving Montreal in darkness, the following morning started the continuous display of amazing Canadian scenery.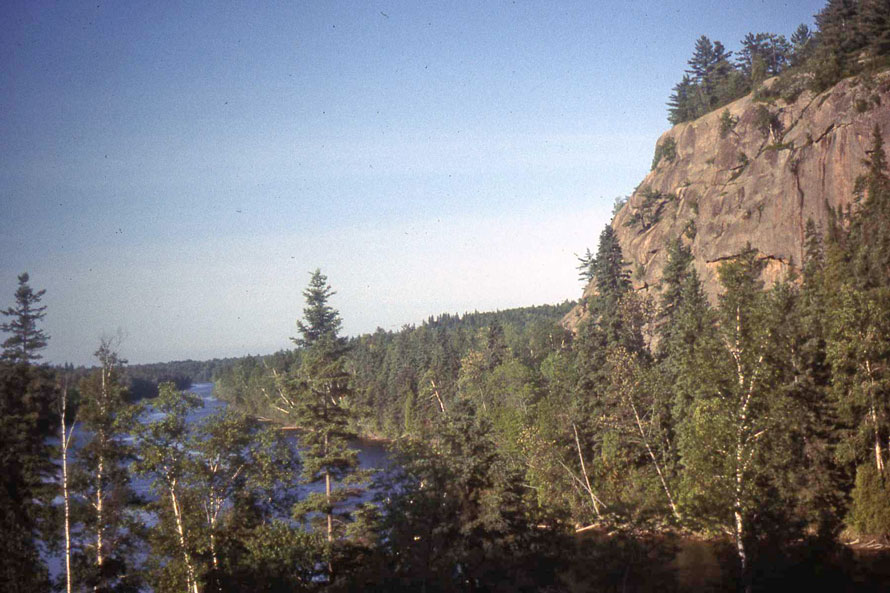 Coaches on the trains were wonderful. Large, clean glass windows allowed an excellent view of the passing scenery, and every car had double "dutch doors" which allowed the avid railroad photographer the chance for photos. Once the train crew knew you had railroading experience, they were tolerant and understanding, if somewhat bemused by your willingness to get brake shoe dust in your face.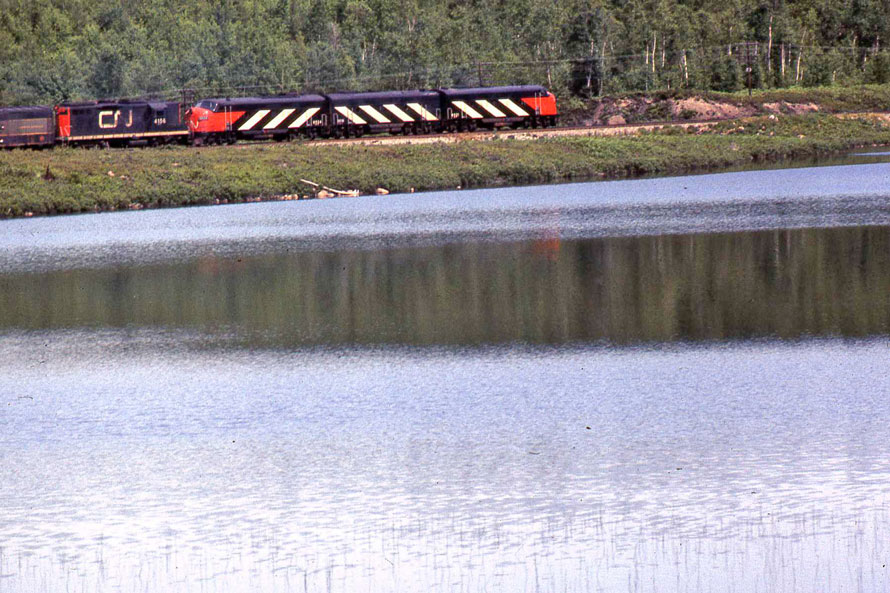 Out of the seat to the end of the car, open the Dutch door, check the camera settings, and see what we can see.
First the lakes and forests going through Quebec, then the endless prairies, and finally the Canadian Rockies before the long trip down the river to Vancouver. I paid close attention to our progress and speed, and whenever the train slowed down, it was either for a station stop or a CTC meet with an eastbound.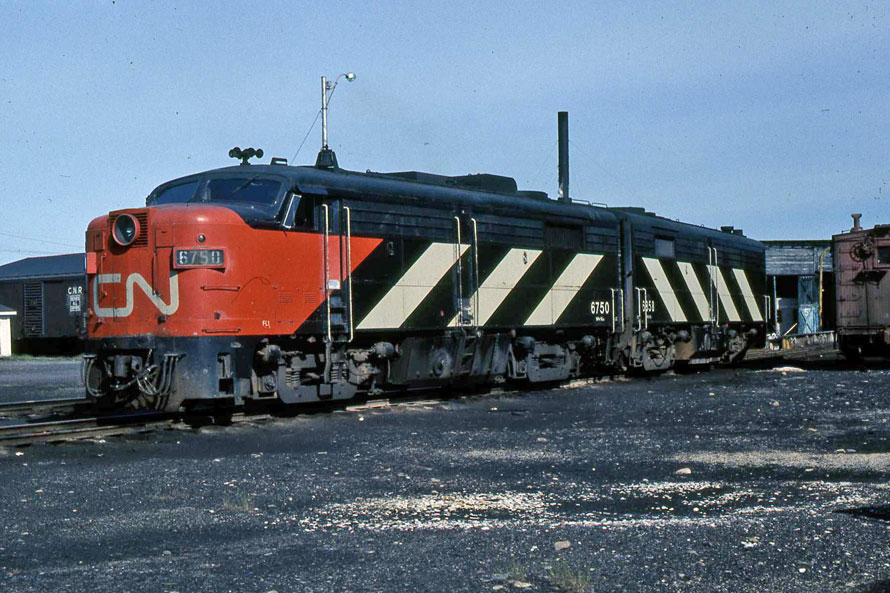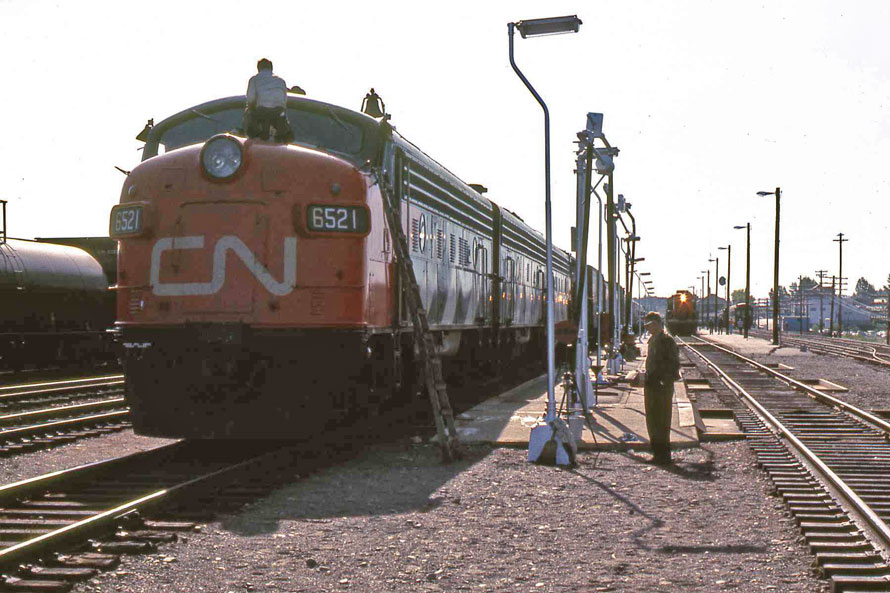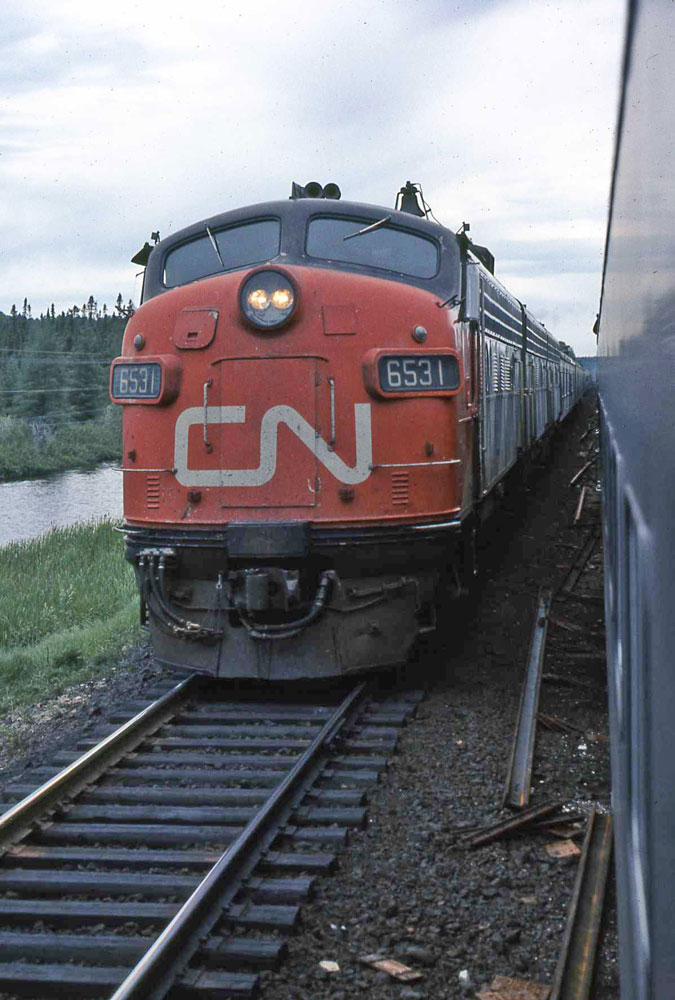 This was railroading like I had never seen it. My job on the New Haven involved mostly passenger trains operating in electrified, four track mainline territory, with a handful of freights for good measure. But here it was single track CTC with passing sidings, usually with huge freight trains waiting for us in sidings, with crew-members on the ground for the roll-by.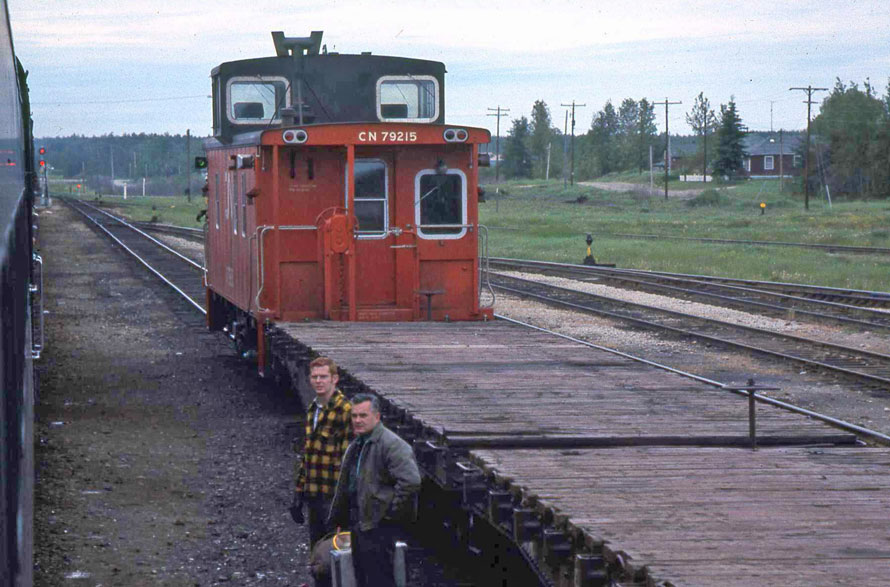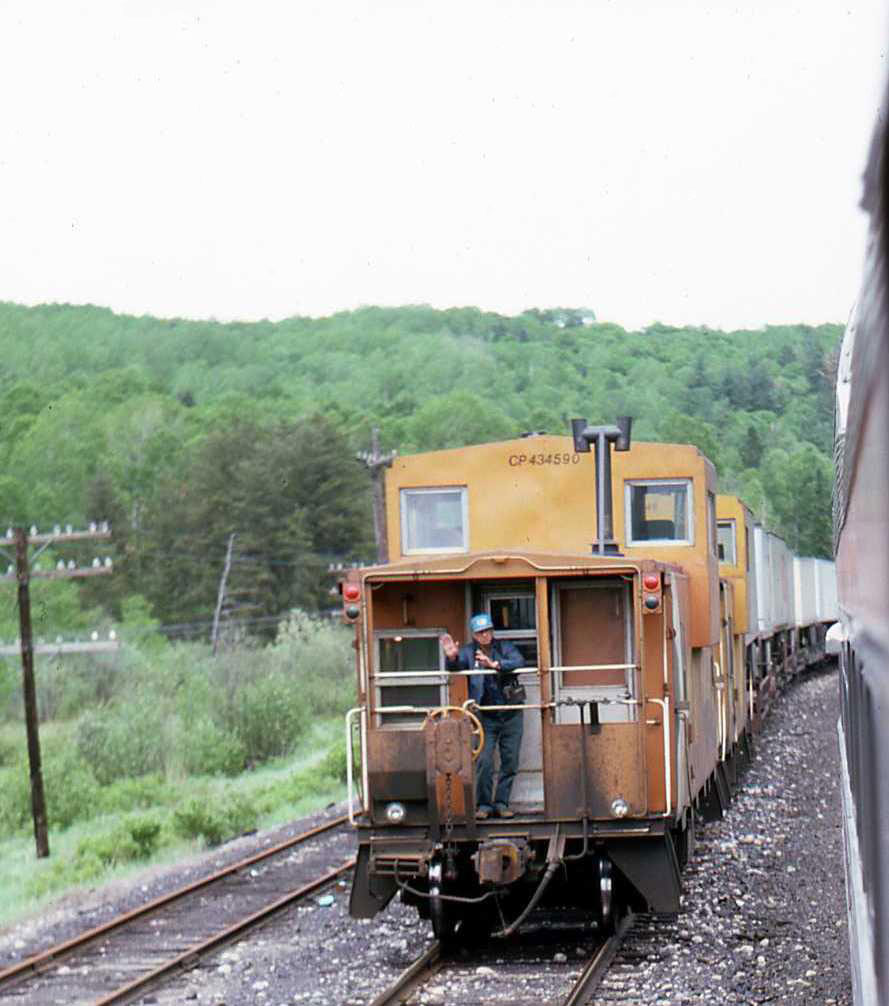 I always checked their train as well for shifted loads, sticky brakes, etc., and gave them a railroader's "highball" wave from the dutch door, which was always gratefully returned. For someone who loved trains, and wanted to learn more, I was having a great time!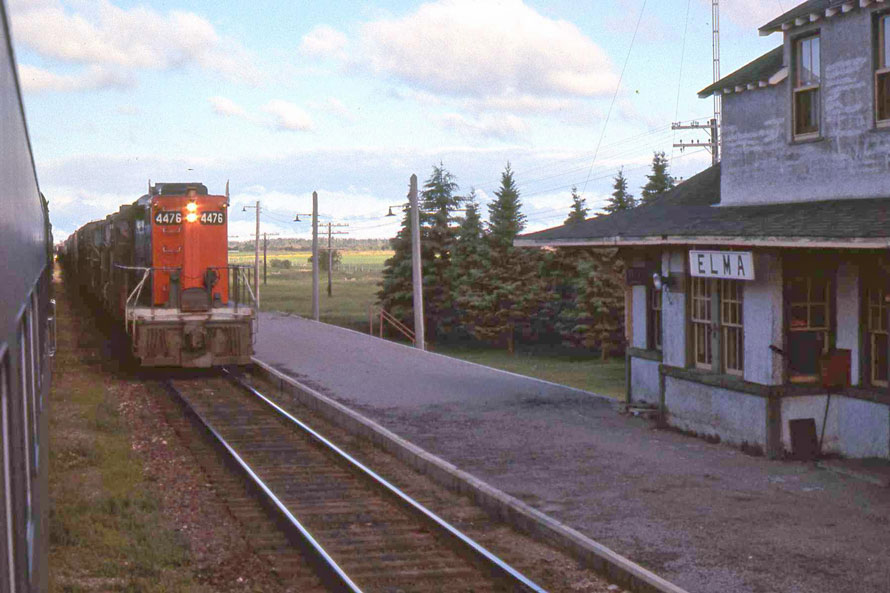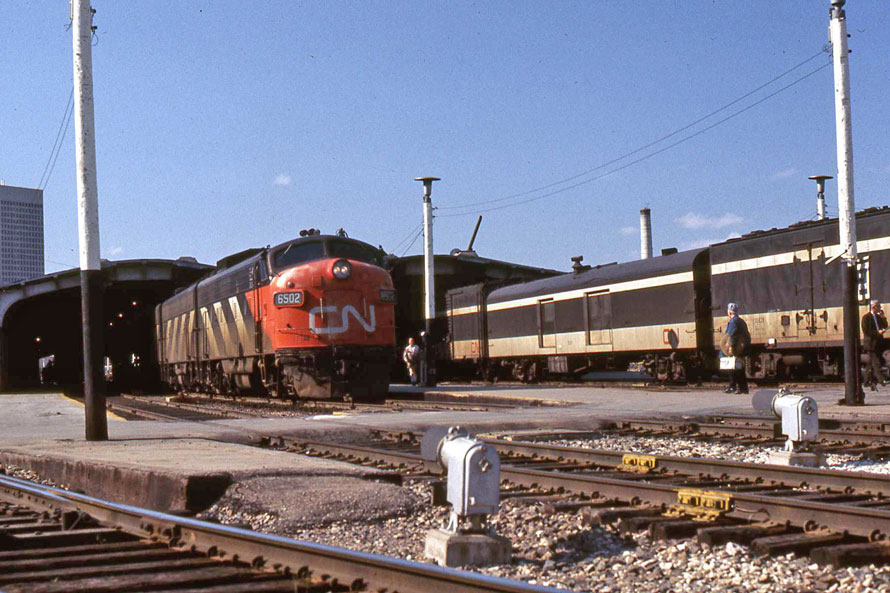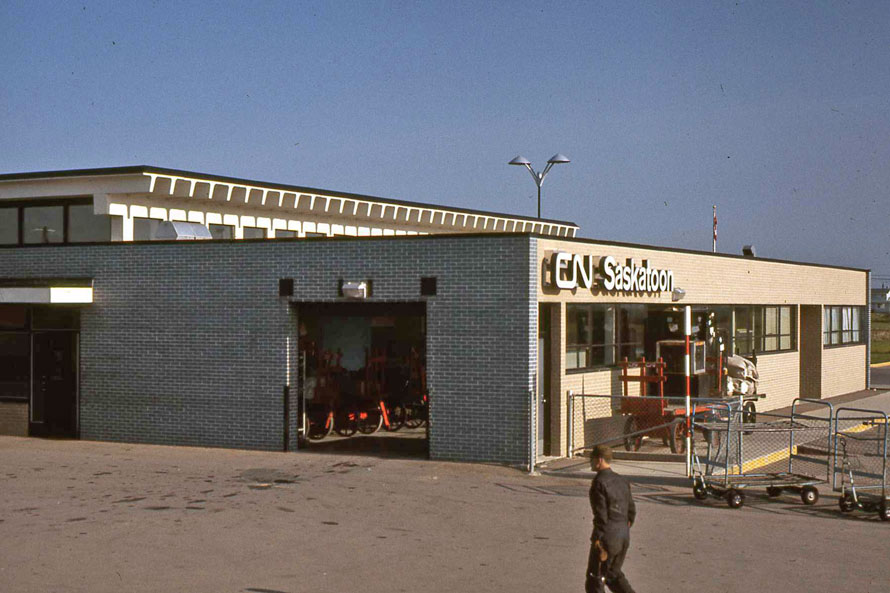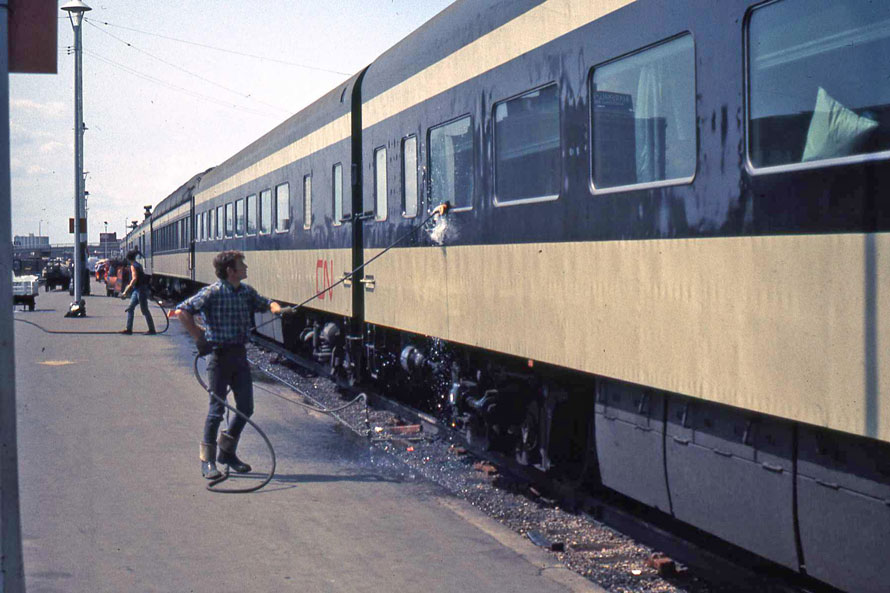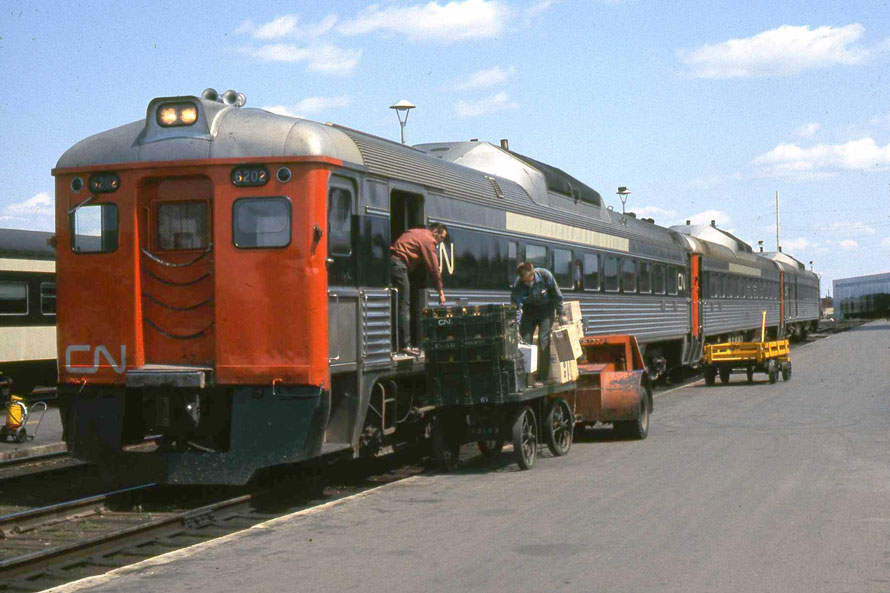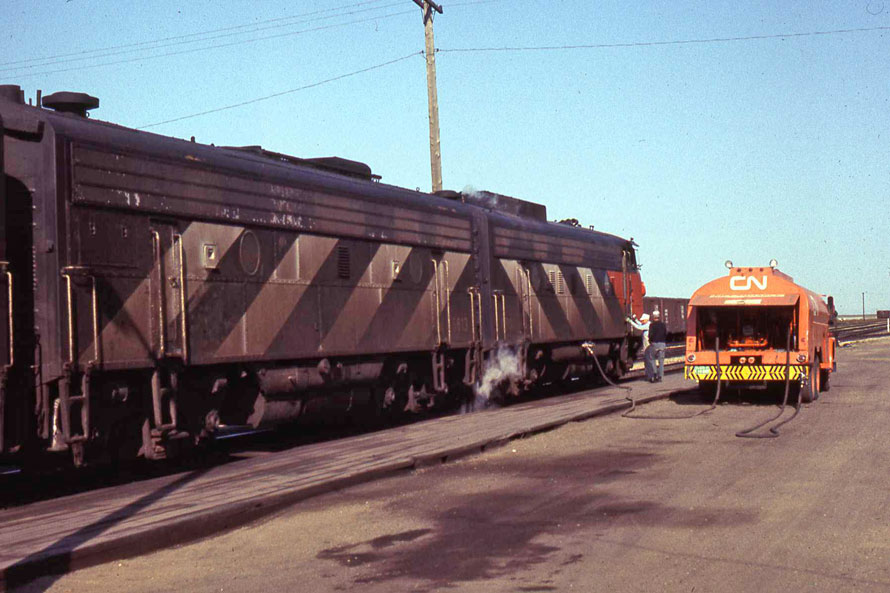 ---
Part of the pleasure of trains like the Super Continental was meeting the people who were on the train. In the summer months, many were vacationers, all with interesting stories of where they were from, and why they were on this train.
There was the young civil engineer working for Canadian National who was designing and contracting catch basins for fuel overflow at refueling stops. He got a salary, with expense account, and a large part of his job involved riding the trains. I was envious.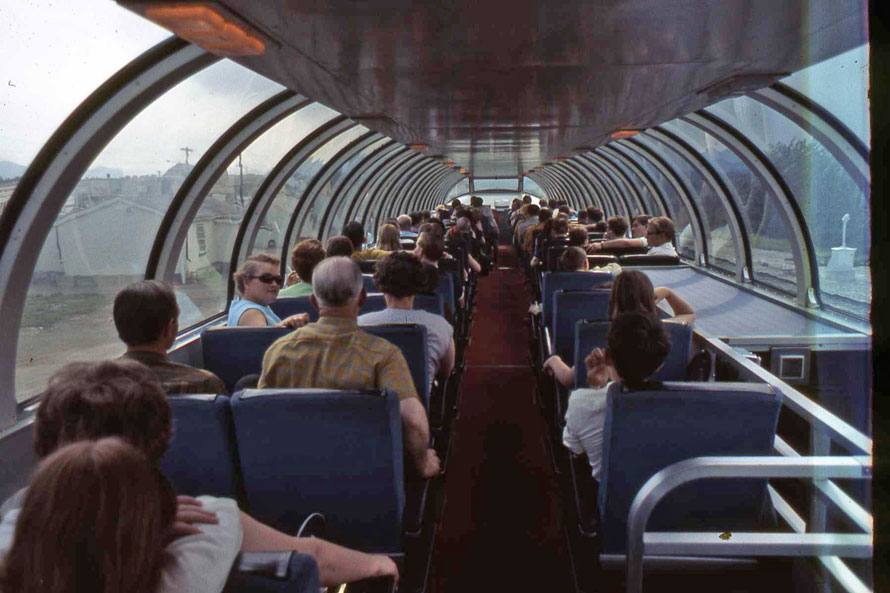 One family I met had the compartment next to mine. The four were traveling by train for the first time, and after a long ride through the flat-lands, the two kids started to get bored and tired, and complained loudly to their parents.
I decided an intervention was needed, so I went to their compartment and invited the kids to join me next door.
"How fast are we going?" I asked.
"I don't know."
"Would you like to know how to figure it out?"
"YES!"
"OK, watch out the window, and look for a white post next to the tracks with a letter and number painted on it. That's called a "milepost", and they are exactly one mile apart."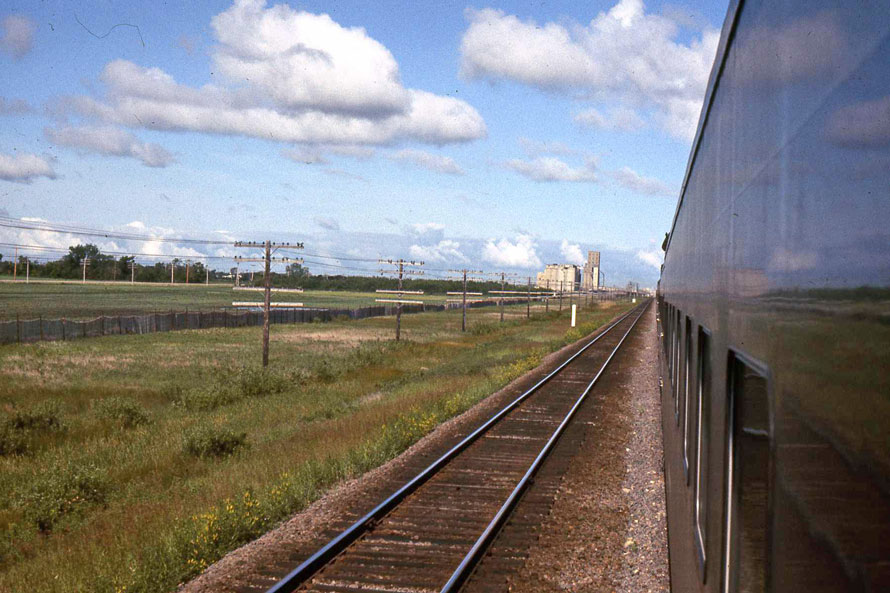 "Look, there goes another one! OK, who has a watch? Look for the next milepost, then your watch to see how long it is before the next milepost."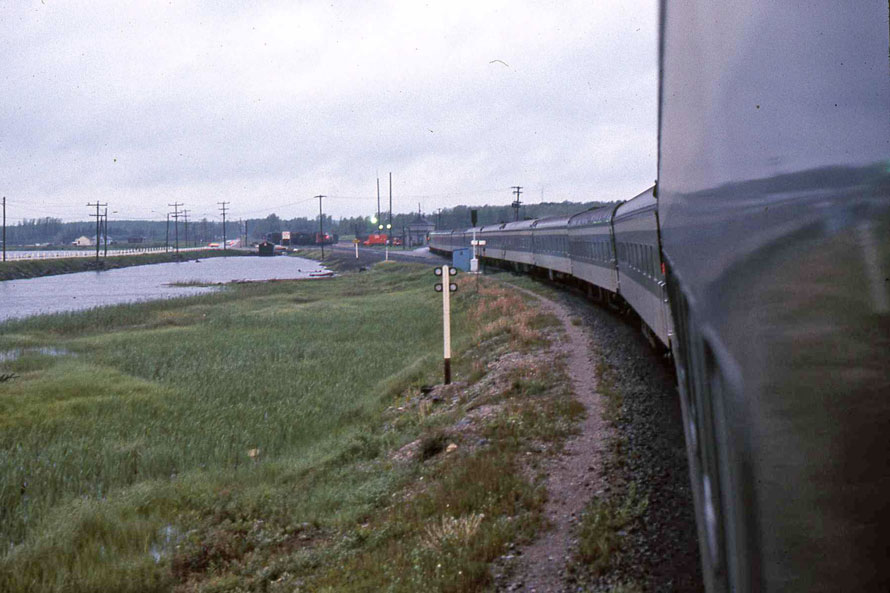 "Now, we know the distance and how long it took, so we can figure out miles per hour!"
That kept them interested and engaged, and when they detrained a few hours later, we were all fast friends.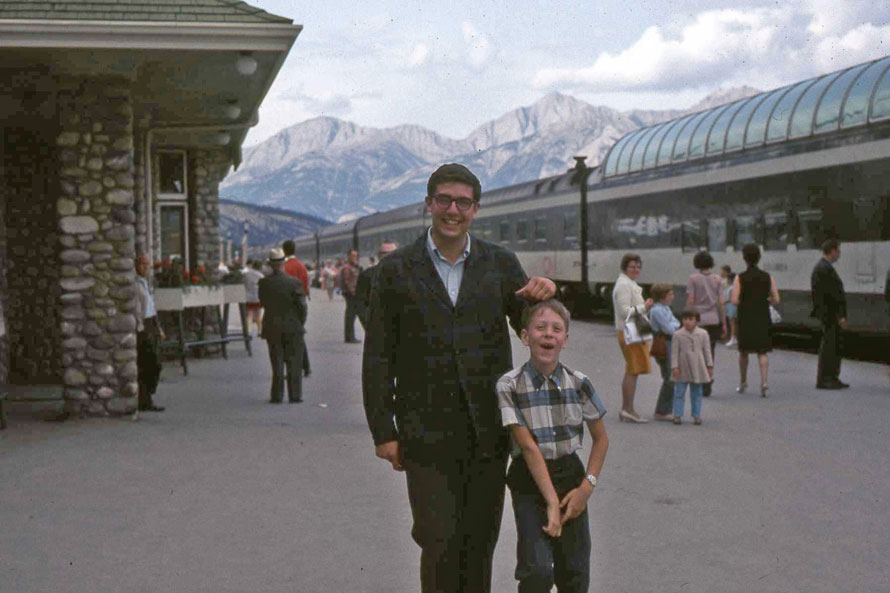 ---
And so it went, mile after mile of jaw-dropping scenery and railroading like I had never seen it before.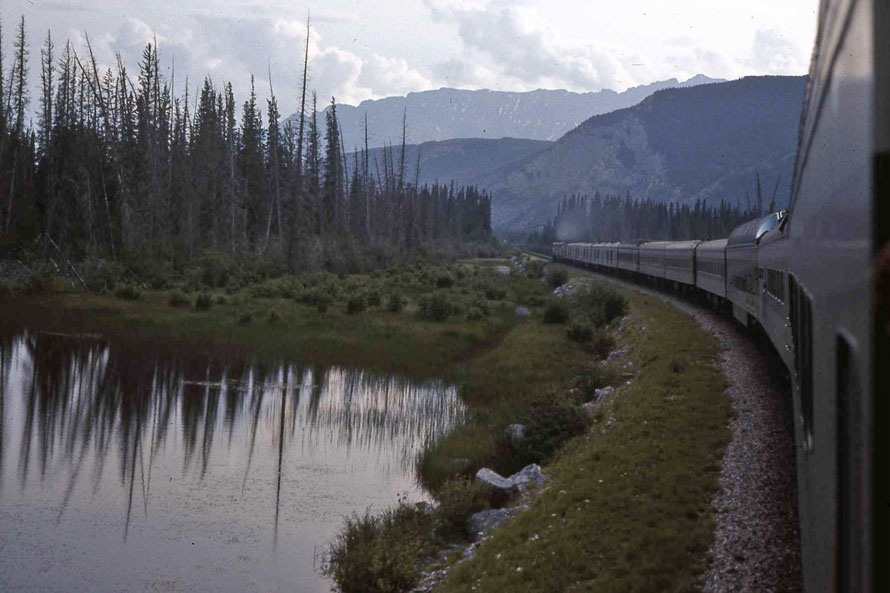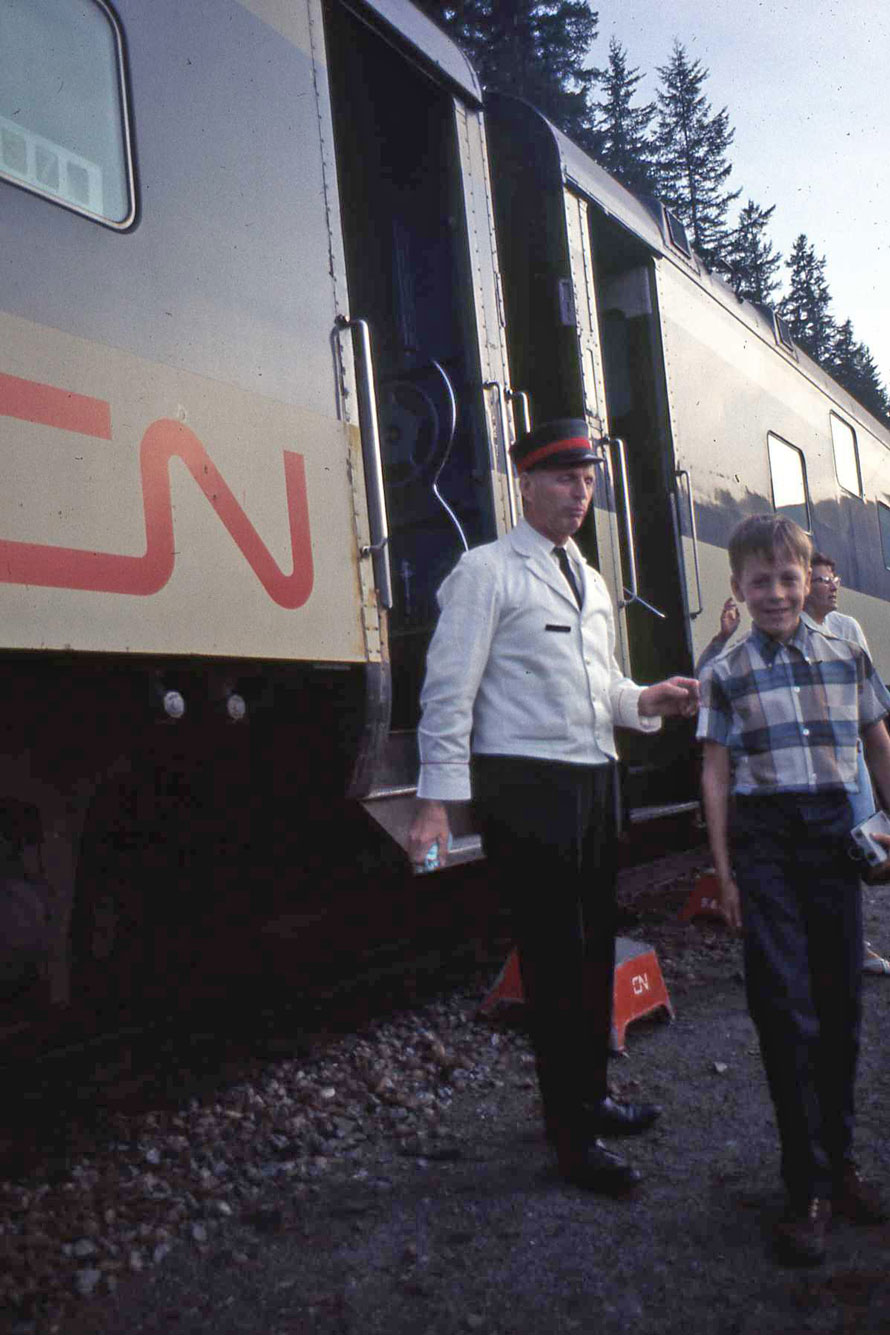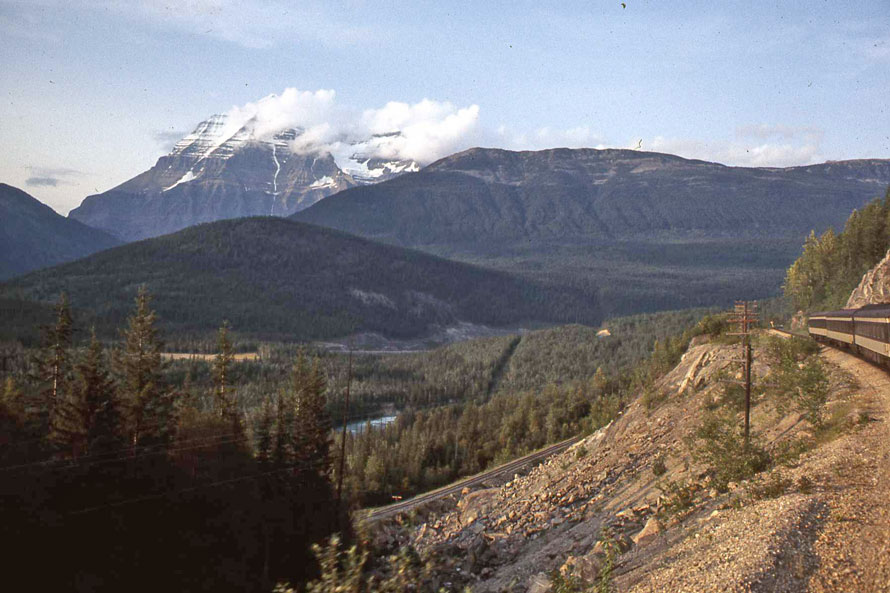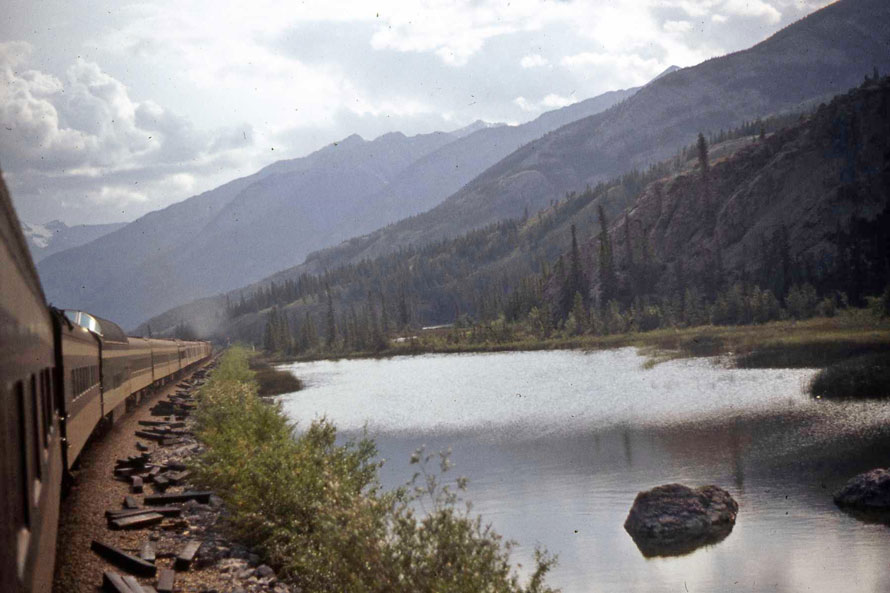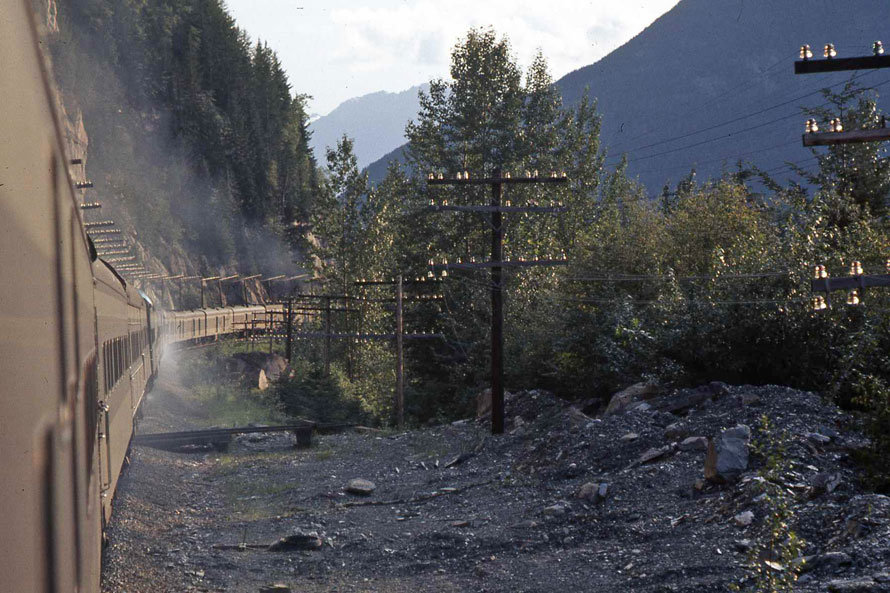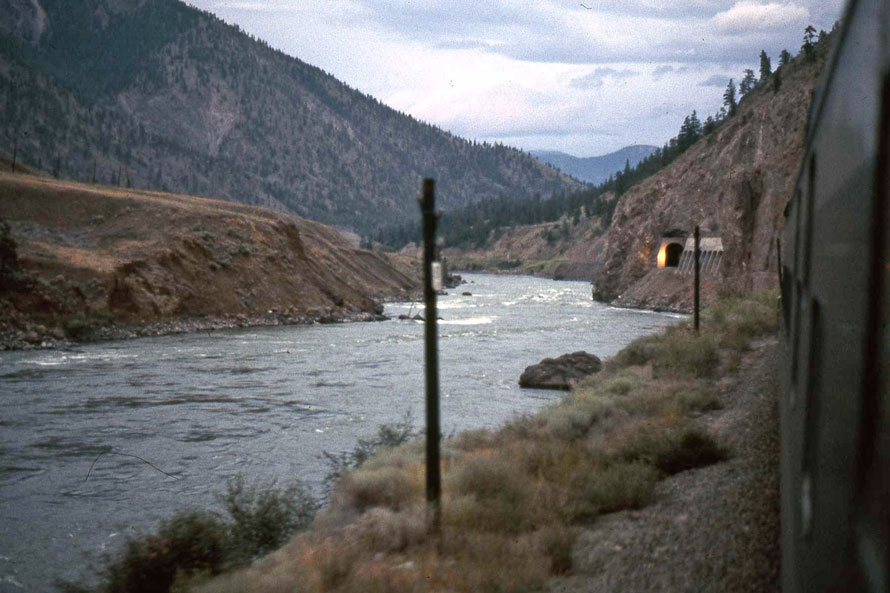 Eventually, we reached Vancouver and an overnight hotel and good hot shower to wash off all the dirt and grime collected at the open Dutch Doors.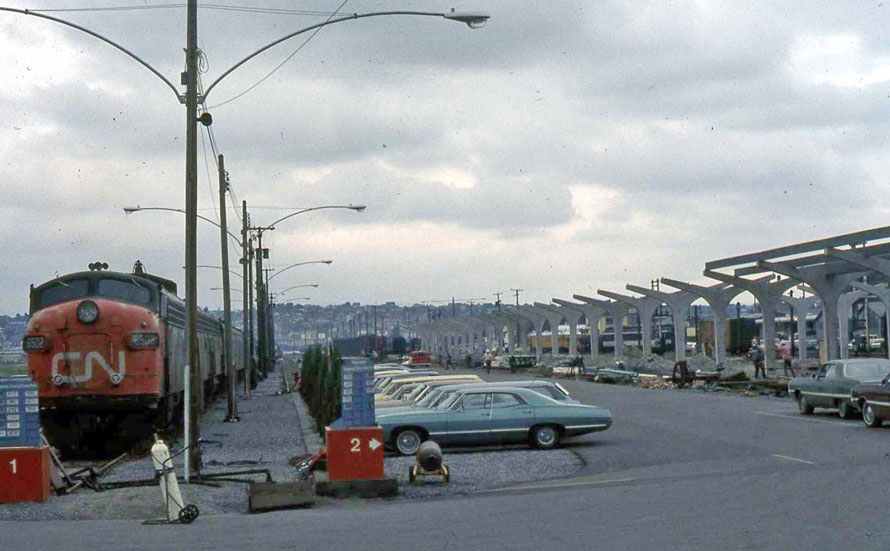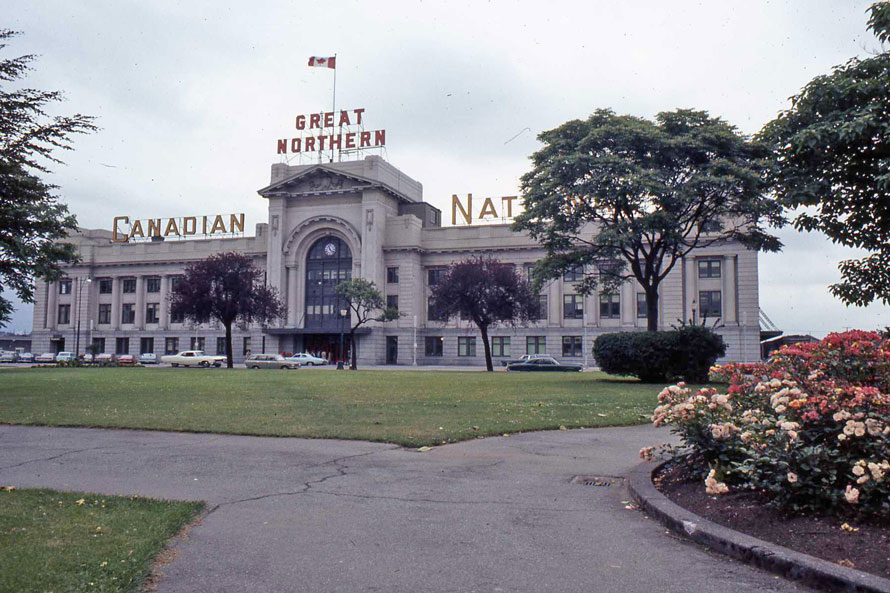 The next day it was time to leave Vancouver to train down to Portland and Seattle, then on to San Francisco to take the famous California Zephyr back to Chicago. We'll head south, then east, in part two of the trip.
To be continued . . .
Bob Hughes – Text and photographs Copyright 2018