A Year-End Miscellany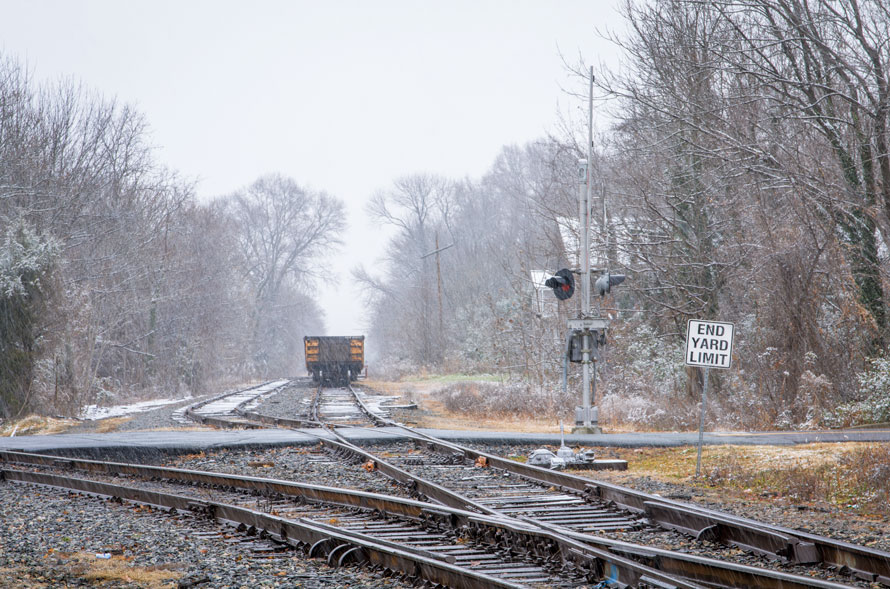 The year is drawing to a close, and this will be the last Editor's Notebook for 2018. But there are still a few weeks to go, and we have several special articles for your enjoyment during the Holidays.
✒ This coming Thursday, December 13th, Jason Paul Sailer will take us along as he chases the Canadian Pacific Holiday Train across Alberta to the foothills of the Rocky Mountains.
✒ Then on December 20th, Steve Crise brings us the story of how memories of an American Flyer train under the Christmas Tree come to life again after almost fifty years.
✒ And be sure to catch the Holiday Extra on December 24th, as Danny Johnson remembers a Christmas Eve many years ago in a small Mississippi town on the Illinois Central mainline.
---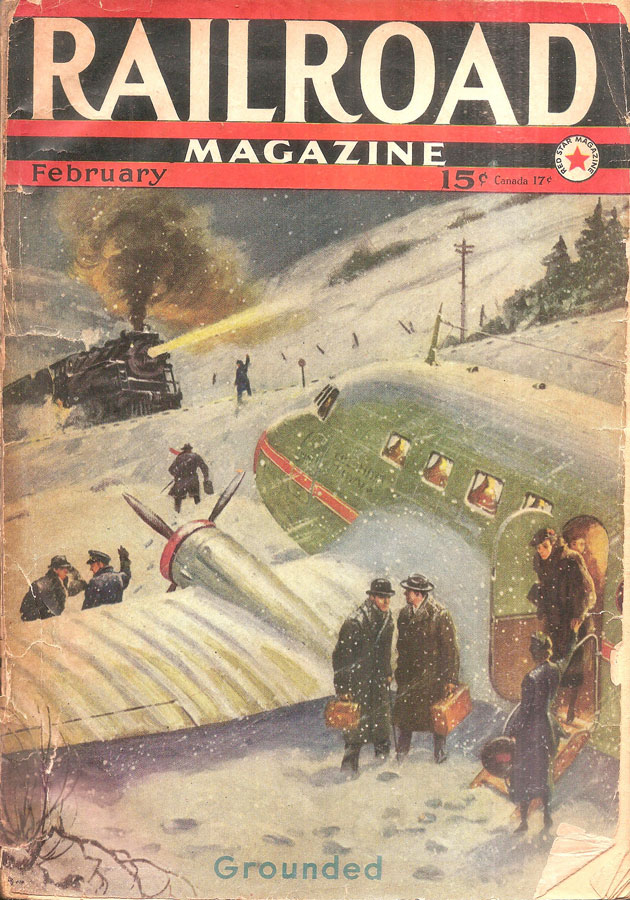 As a snow storm was moving up the east coast last weekend, Frank Scheer sent me this photo and commented, "Whatever happened to the era when railroad services were reputed to be "all-weather transportation?"
December 07, 2018 04:00 PM ET
Service Canceled in Advance of Severe Weather: Operations south of Washington, D.C., impacted
Due to a winter storm expected to impact Virginia, North Carolina, and South Carolina, Amtrak is canceling trains and modifying service beginning Saturday, Dec. 8, through Tuesday, Dec. 11. Bus transportation will not be provided for trains operating on modified service.
Don't miss Frank's three-part article, Richmond Division Recollections. Part One is here, Part Two is here and Part Three will publish on December 27th.

---

Railroads have captured the imagination of photographers and artists since the first rails were laid. The Center for Photography & Art plays a vital role in preserving this heritage, and I urge you to support their work. As a member, you will receive their outstanding quarterly magazine, Railroad Heritage, and have the satisfaction of knowing that you are contributing to the ongoing work of the Center. For more information about becoming a member, click here. (Note: The Trackside Photographer strongly supports the work of the Center for Railroad Photography & Art, but we are not affiliated with the CRP&A in any way.)

---
Many thanks to all our readers and contributors who have made 2018 a great year for The Trackside Photographer. I look forward to 2019 as we begin our fourth year of publication. You make this possible.
Best wishes
for a merry and bright
Christmas,
and a safe and prosperous New Year!
Edd Fuller, Editor