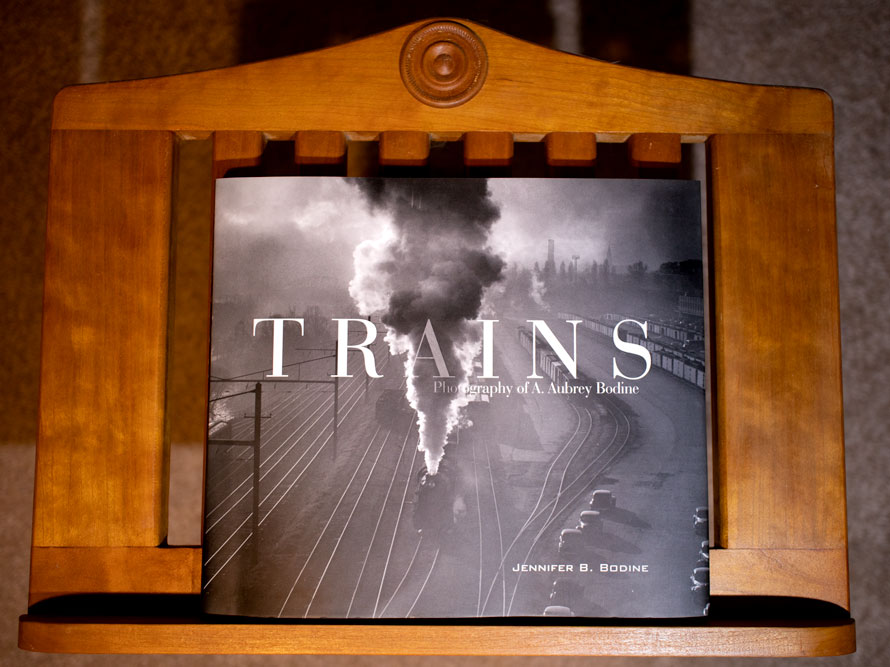 I first came across the work of A. Aubrey Bodine about ten years ago, but it is only in the last year that I discovered his railroad photography. Trains: Photography of A. Aubrey Bodine was published by Schiffer Books in 2018. This is one of several books authored by Bodine's daughter, Jennifer Bodine, and features 120 black and white railroad photographs taken by A. Aubrey Bodine, mostly in the 1950s.
A. Aubrey Bodine (1906 – 1970) was a newspaperman. His career with the Baltimore Sunday Sun began in 1923 when his first picture was published while he was still an office boy for the paper. Later he was promoted into the photographic department where he spent the next 50 years photographing Baltimore and the surrounding region, both as a feature photographer for the newspaper and for his own personal ends.
In 1952, Bodine collaborated with Baltimore Sunday Sun editor Harold A. Williams to produce The Western Maryland Railway Story: A Chronicle of the First Century 1852-1952. The majority of the photos from Trains are drawn from the body of work Bodine produced to illustrate The Western Maryland Railway Story. If you are a fan of the WM, this book should be definitely be on your bookshelf. Other railroads appear: the Baltimore & Ohio, Erie Lackawanna, Pennsylvania RR, Norfolk & Western and the Strasburg Railroad.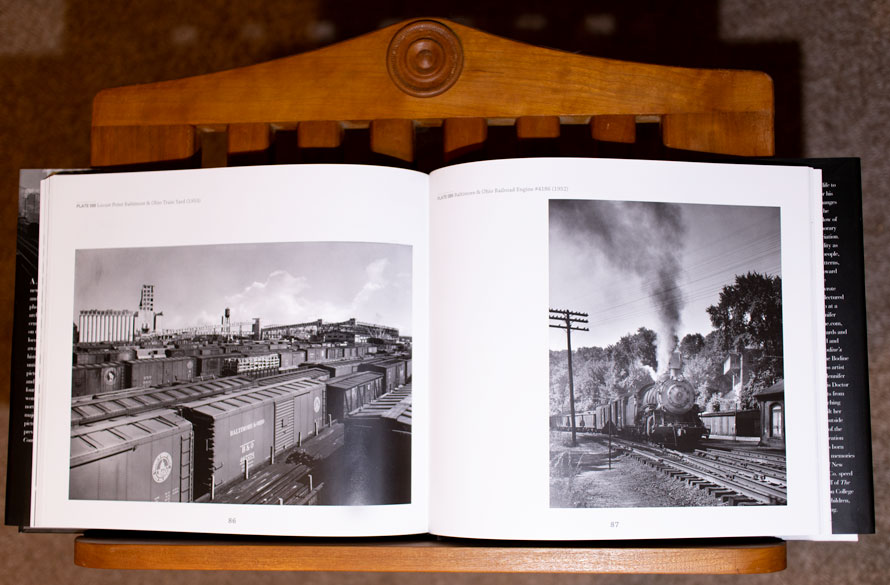 Over time, newspapermen develop a close connection to the people and places where they work, and this sense of place combined with Bodine's artistic ambition produced a body of work that transcends the craft of the newspaper photographer. He was a meticulous craftsman and used all of the technical tools at his disposal to realize his artistic vision. Bodine admired Edward Steichen, and his own style shows a pictorialist influence, but these photographs are clearly seen, descriptive and the work of a man who loved railroads.
Working in the decade that saw the end of steam railroading, Bodine recorded the transition from steam to diesel, focusing not only on the locomotives, but on the people and places that defined an era, and would soon be gone.
---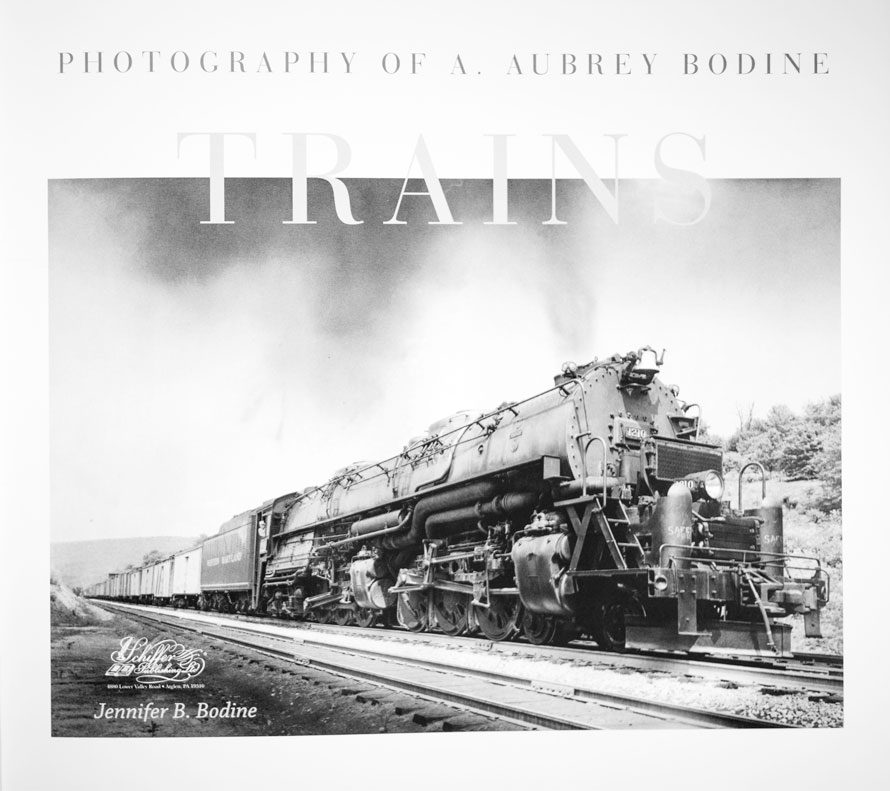 A signed copy of Trains: Photography of A Aubrey Bodine is available at A. Aubrey Bodine – Baltimore Pictorialist – 128 pages – $29.95
Edd Fuller, Editor