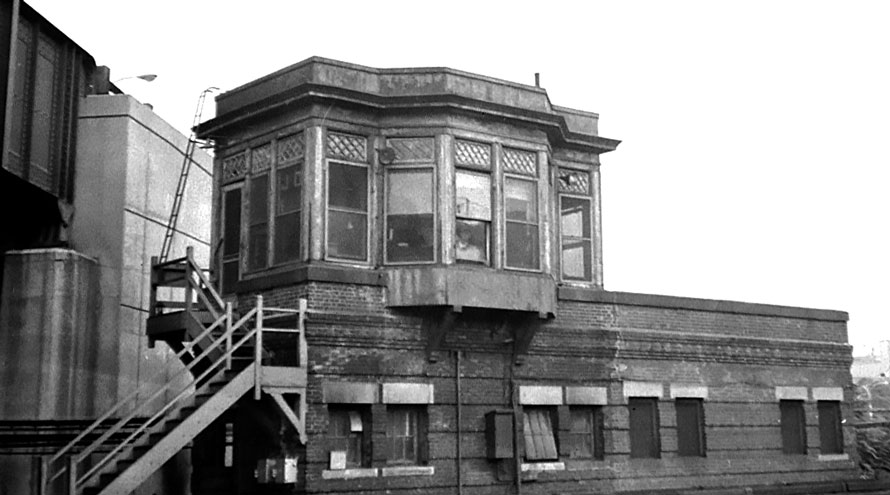 Many people have memories of their childhood. I am more fortunate than most to have had a father who took me to work with him. Of course he never looked at it like that because he would have preferred to be at home rather than at work on weekends like most people. When I think back to those days when my dad worked in the A&P supermarket in the dairy department part time, it brings a smile to my face. He would get up Saturday mornings and walk to the A&P and work from 9:00 a.m. till 1:00 p.m. Each week he would tell me not to come into the store to see him because it did not look right to the boss. Each week when I could, I walked down to see him anyway. I would try to time it to when he was cutting up those big wheels of cheese. There he would be in his white apron behind the counter, and I would pop in and say "Hi dad!"
He would frown and say, "What did I tell you about coming here!"
After we did that part, he would cut me a piece of cheese fresh from that big wheel. Oh, how lucky I was—what a treat for a kid. He would not let me stay too long and so I would have to go outside until my mother came to get him, then we would go home and eat lunch together. As a rule he would take a nap and my sister and I had to be quiet during this time. All I did was watch the clock till he had to get up, then the second part of my Saturday began. This was the best part.
We would pack a lunch, say good bye to my mother and off we would go. I always wanted to carry his bag but he did not want me to. He said it made him feel off balance. He did it every day so he was use to it. We drove down to Woodlawn Tower in the Bronx. Just before we got to the final turnoff, there was a bridge that was still cobblestone. Oh course, at the time I did not know it, but if you let go of the steering wheel, the car would go straight across without touching the wheel. Nevertheless, my dad would say to me at this time, "Want to steer over the bridge?"
I always said, "Yes."
After we got over the bridge, if we were a bit early we would go to this old ice cream store and he would let me get an ice-cream bar. As I think back we only did this during the summer.
We would park the car and walk to the tower and he would relieve the day man. Our eight hours together would begin. He did not like me to stray far from the tower. Even in those days it was not a pleasant area to be. He would let me go down to the Bronx River. I would fish and to the best of my knowledge I never caught anything besides a big crawfish that scared the hell out of me so bad I threw everything in the water and ran back to the tower. He just shook his head at me when I told him there was a big lobster on the end of my line and it was going to get me.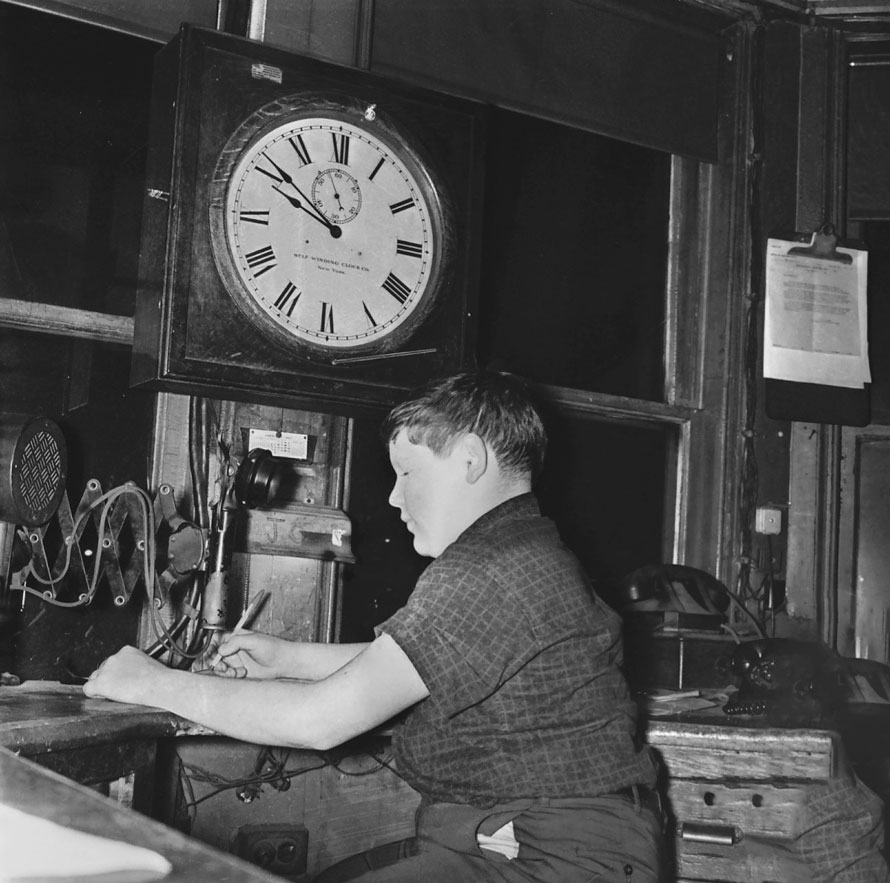 I could only stay outside a short while and had to come back in before it got dark. We ate our dinner and for the rest of the night he would call the moves out to me from his chair. I became the leverman and lined the switches and gave the trains the signals. Several nights stuck in my mind as far as excitement goes.
One night I looked out the window toward the station where there used to be a siding and a place to dump coal. They called it Swears coal house. Someone had set in on fire and when my father saw it he told the dispatcher and they shut the railroad down so the firefighters could put the fire out.
Another time a New Haven engineer put his pantographs up early and the last one hit the bridge next to the tower. What an explosion that made—it really lit up the sky! Everything came to a stop till they came down to cut it off and send the train on its way. Years later, when I got set up as an engineer on the New Haven line, I would think of that night whenever I threw the switch to send my pantographs up.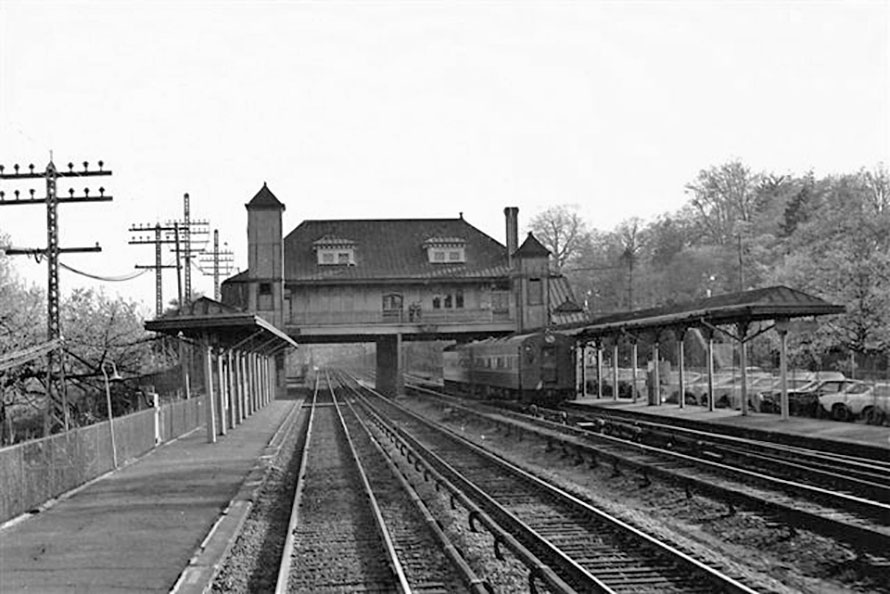 Whenever an eastbound New Haven or westbound "Central" train was going by, I would put my head in the window and wave at the crew. Some of them would blow the horn to me and my father would warn me to stay away from the window. He did this because he felt someday one of them would turn him in and they would call him and tell him not to take me anymore. Nevertheless, I still waved to the trains and nobody ever turned him in. Today, of course, when I go by the towers there is nobody to wave to because train dispatchers have controlled all the towers from New York for some time now.
One conductor, Donald Link , would open the trap on the tower side when he was going to New York . Donald went out with my baby sitter. He got to know my father and so when he went by he would yell up to the tower "Hey Jack!" and give us a big wave and my dad and I would wave back to him.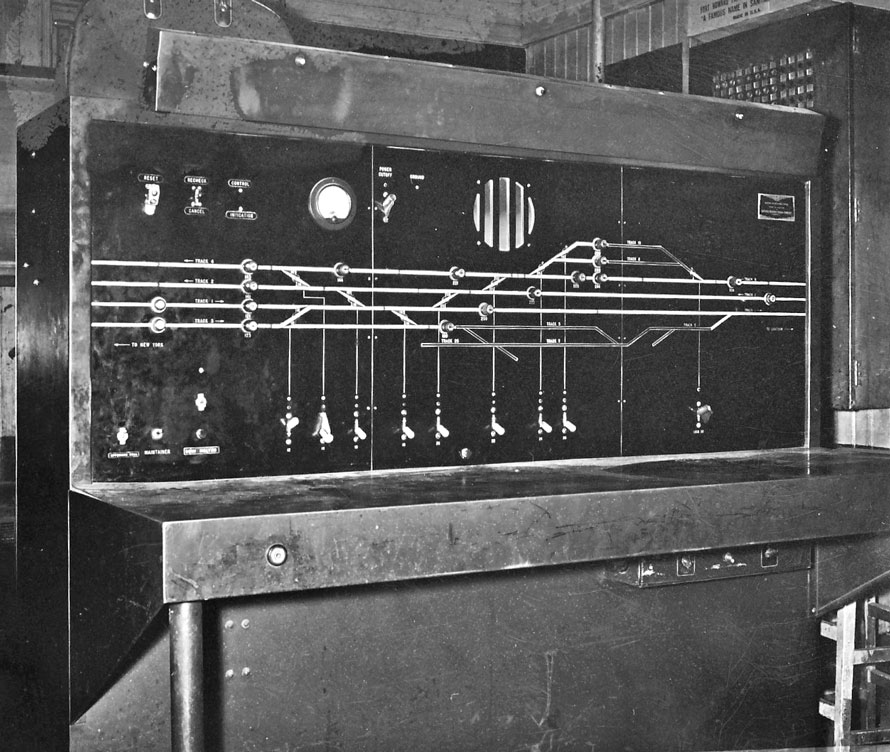 At 7:00 p.m., the TV would come out and we would watch the Laurence Welk show. Today, when they run that show, my parents will tell me what channel it's on in case my love of music changes. It has not, and we laugh about it. We would watch a movie and then it would be time to put the TV away because his relief would be coming. My day was almost at an end at this point.
We would get into his car, turn on the radio and listen to the Milkman's Matinee all the way home. If I had been good and we had not had too much to eat he would say to me, "How about stopping for a Pizza for mom?"
Of course I always thought that was a great idea. We would come home and my little sister would be in bed. However, I got to stay up and eat pizza with them and we would always save some for Linda on Sunday morning. Sometimes the cook and the owner would fight while they were making our pie. The pizza would turn out bad and my father would get mad and stop going. We would go to the all-night dinner in Thornwood. He would buy slices of Dutch Apple pie for us. That, and a glass of milk would be how my Saturday would end.
What a life I had. I don't know many that were as lucky as I was to have a father that worked Saturday's.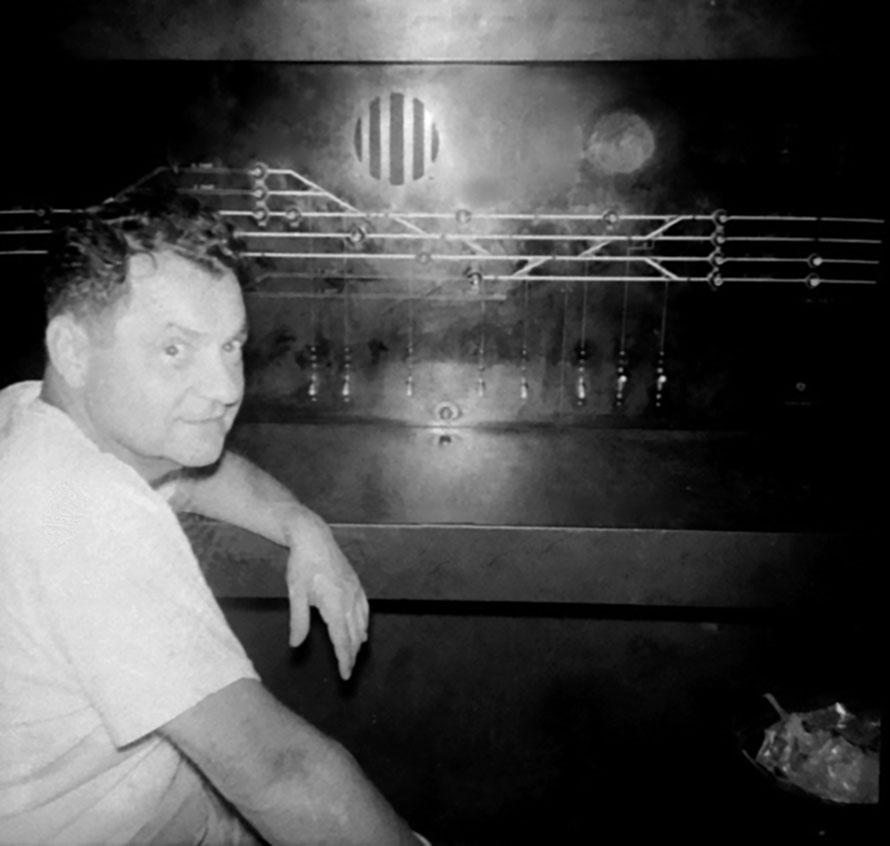 John Springer – Photographs and text Copyright 2019