The town of New Canaan, Connecticut was established in 1731, and was an agricultural community with a few small shoe making businesses. Then in 1868, the expanding New Haven Railroad built a branch line of 7.9 miles from the Stamford Main Line to connect New Canaan with the outside world. At the time, the post-civil war population was 2,497. Fast forward one hundred years to 1968, and the population had grown to around 17,100, and the town was becoming an affluent and sought after place for New York executives to live with a 70 minute commute between home and work.
Although the New Haven Railroad in 1968 was in dire physical and financial condition, the centennial of the New Canaan Branch could not go unrecognized, so the town and the railroad decided to celebrate appropriately. The station building was spruced up with new paint, and for the weekend the New Haven sent two of their freshly repainted freight engines up to town to be on display for the locals to see.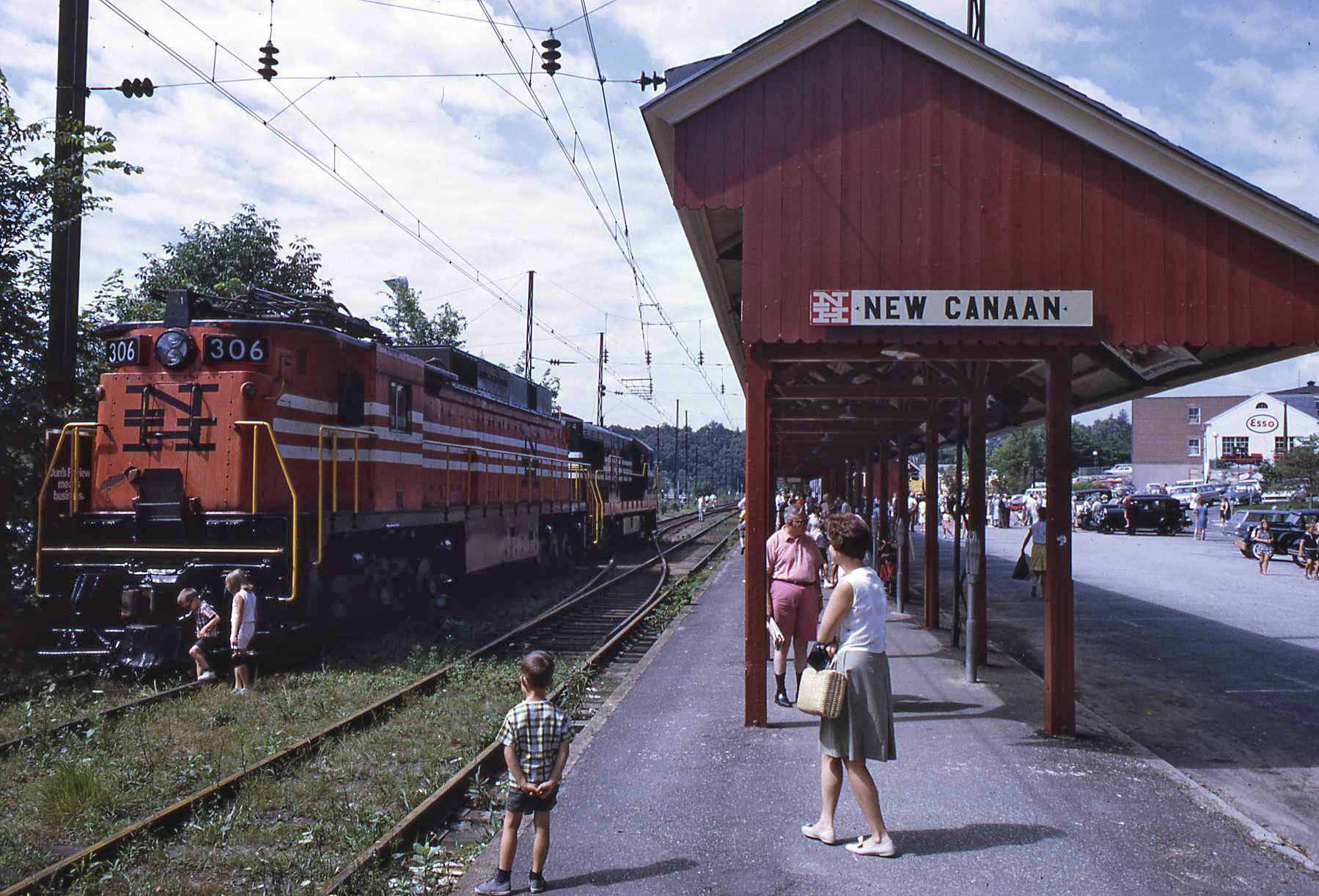 The railroad definition of a station is "a place named in the timetable". Nothing more. It can be just a sign, or an architecturally grand structure for a big city. Within the town of New Canaan, there is another station – Talmadge Hill. This little station was originally just one step above a flag stop in stature; all the trains stopped there, but usually only a few hardy passengers got on or off.
Although it was tiny, the railroad's Bridge and Building painters decided Talmadge Hill was deserving of a centennial celebratory sprucing up as well, so after dressing up New Canaan, they used a couple of gallons of paint to spruce up the station building.
On this day, the little building is resplendent and proud, all dressed up in birthday finest and ready to shelter any waiting passengers from the rain. Even the sign is new, announcing to everyone that Talmadge Hill Station is ready and able to serve.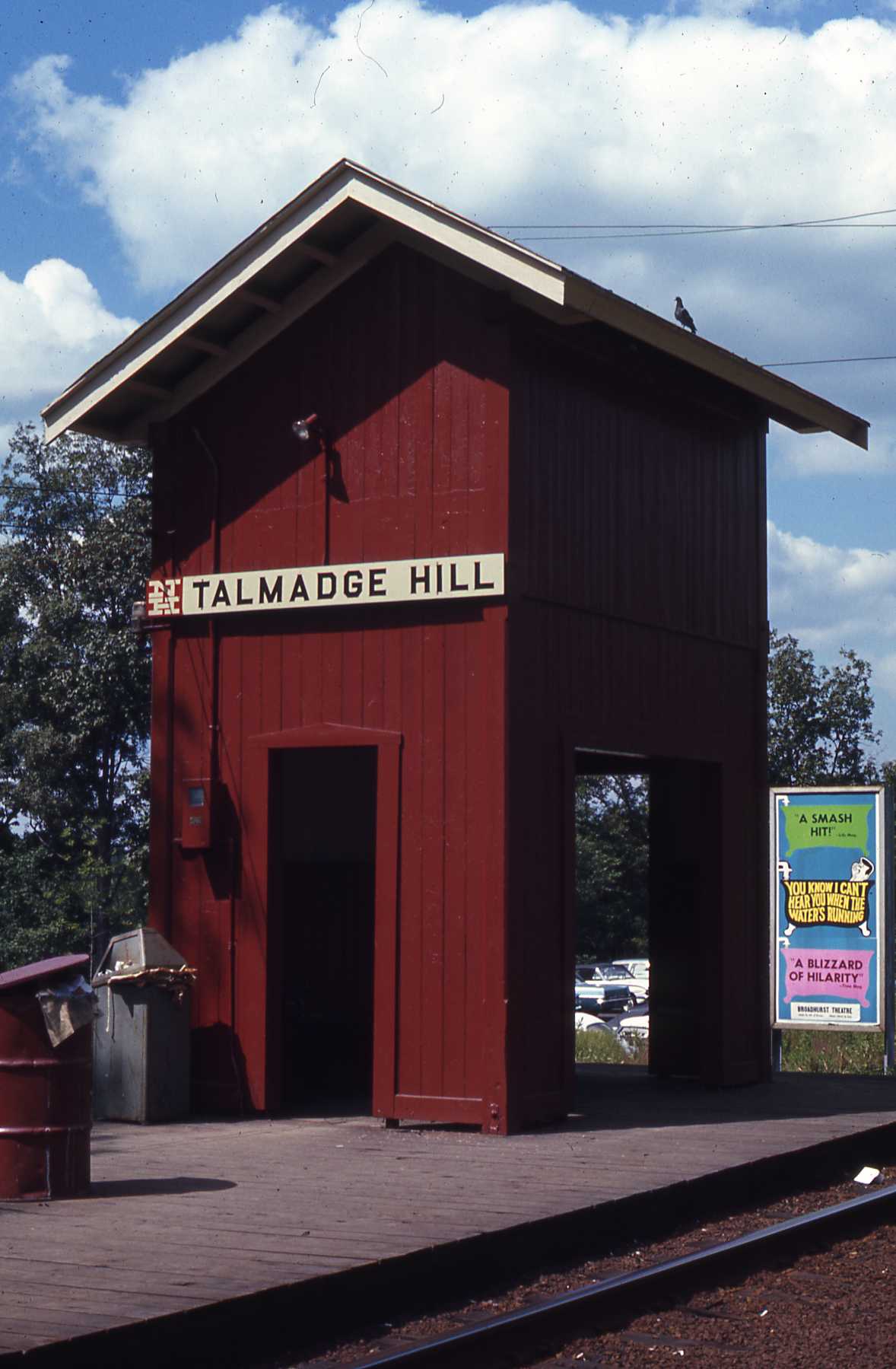 A great deal has changed since I took this photo in 1968. In those days, the morning newpapers for the commuters were left on a bench inside the station. Alongside was an unlocked metal box, which held the nickels and dimes left by the commuters, strictly on the honor system. The following day the agent returned in the early hours with the next days papers and collected the coins from the day before.
In 1971, the station building was demolished and replaced by high level platforms, fixed seating, and lighting, and new train cars. Today, the hundreds of commuters who park in several lots surrounding the station, probably have no idea that Talmadge Hill is nearing it's 150th birthday, but never as well dressed as it was in 1968.
Bob Hughes – Photographs and text Copyright 2016