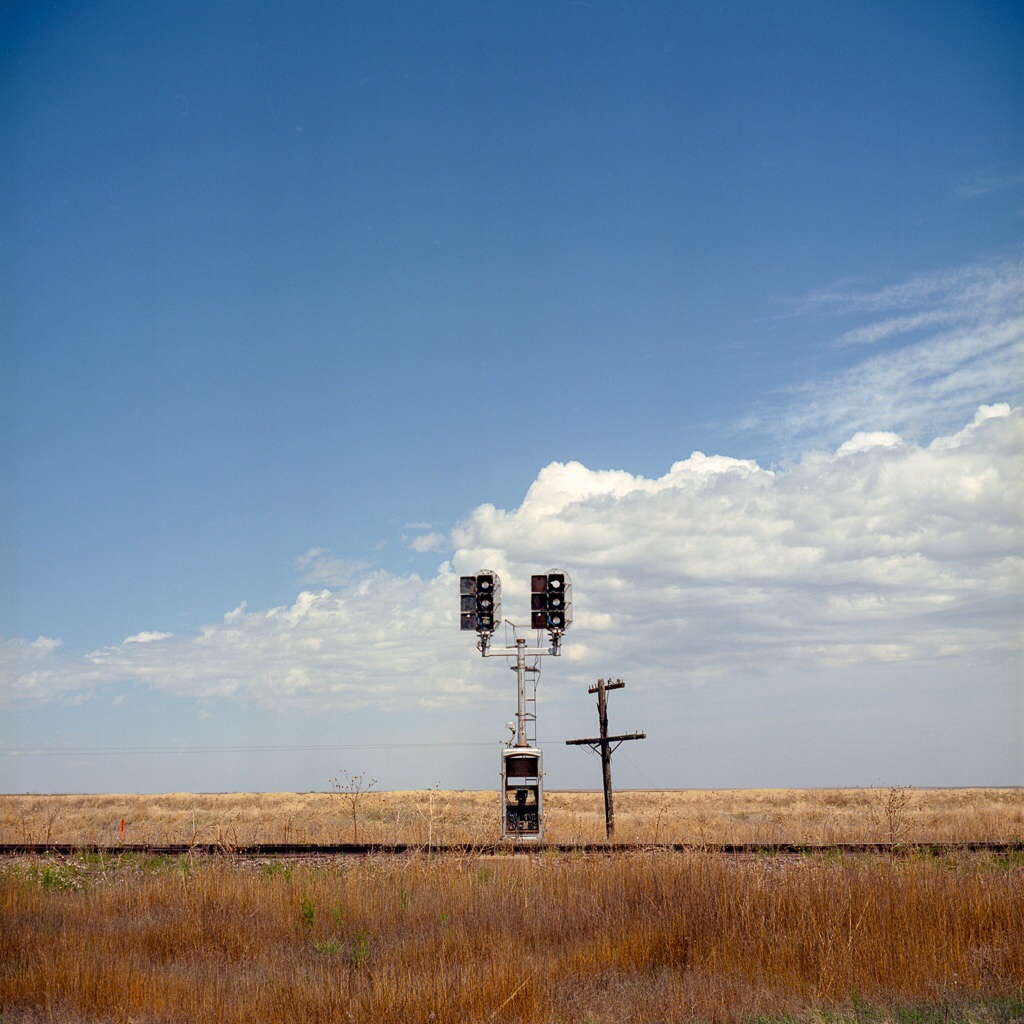 "There is no such thing as bad light,
just misunderstood light."
Donald McCullin
---
That's a quote I think a lot about. Like most photographers, I'm drawn to"blue hour" and "golden hour" light. It's eye candy for us. Sometimes we get so obsessed with "good light," though, that we ignore possibilities for other lighting situations. I find cloudy days wonderful for shooting detail shots with soft, even light. Night light (after blue hour) is made for contrasty, high drama photos. And yes, even harsh mid-day light can be useful.
This is a photograph that I took on a drive out on the plains east of my home in Pueblo, Colorado. The railroad line I've followed here is called the Towner Line and it's part of the old Missouri Pacific Railroad. The line has faced some tough times lately and was poised to be abandoned and torn up. There's an interesting legal case that may offer a reprieve, but even if that is the case, the line is still a shadow of its former self and faces many challenges.
The harsh mid-day light really called to me to tell that story. In this photo, we see the old signal with the lights and electrical components either scavenged or stolen. Colorado's treeless plains form a background along with clouds that speak to the possibility of precipitation. What precipitation does fall will evaporate before hitting the ground and the strong winds caused by that effect will be the only hint of rain on this day. Life can be challenging on the high plains.
Had I taken this shot with the lower, warmer light of golden hour, I'm sure the result would have been more appealing aesthetically. However, I don't think that it would have told the story that I intended it to. In the end, that's always the most important component of any photo for me — conveying what it is that I feel when I take a photograph. In this particular instance, I'd like to think that I took a moment to understand the light as Mr. McCullin urged.
Christopher May – Photograph and text Copyright 2016
See more of Christopher's work at Fine Art Photography by Christopher May