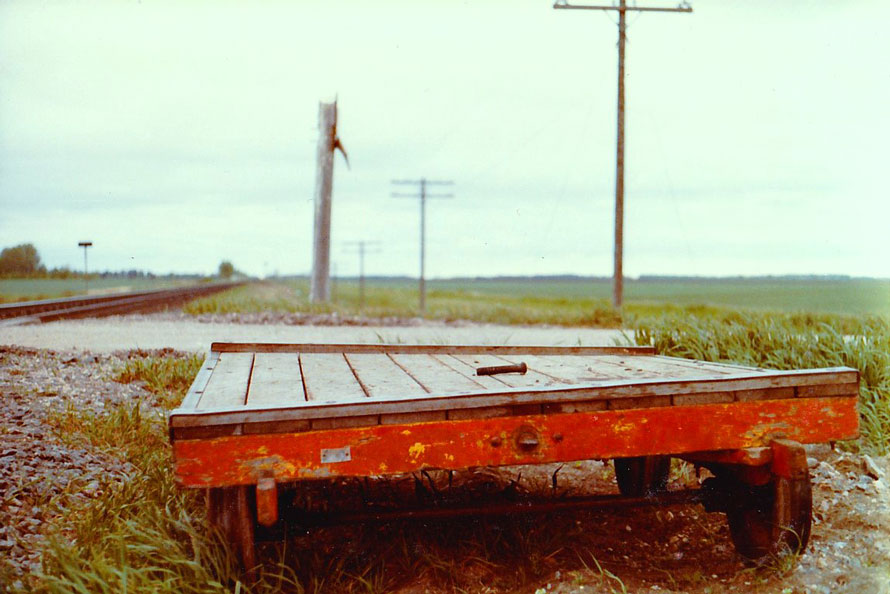 Lull on CN's Rivers Sub west of Portage la Prairie, 1984
I brought my camera, look at me,
While trackside, not a train I see.
Does that deter me? No, not I,
What's that, grey ballast that I spy?
A groundhog brown, geese flying by?
Images to my camera card now fly.
When I get home, downcast and sad,
My NoTrophy photos don't look half-bad!
---
NoTrophy, (a short form of No TRain photOgraPHY) is a recognized trackside syndrome characterized by train photography completely unfettered by trains. Don't worry, it happens to everyone at some point. If it lasts more than four hours, don't consult your doctor. Just go home and come back tomorrow.

I have decided to present some of my best NoTrophy photography (or if you prefer, my worst railfanning photography) with poetry. I'm proud of the photos, I'm just not proud I had to take them...oh, the bleak and desperate futility of NoTrophy!
---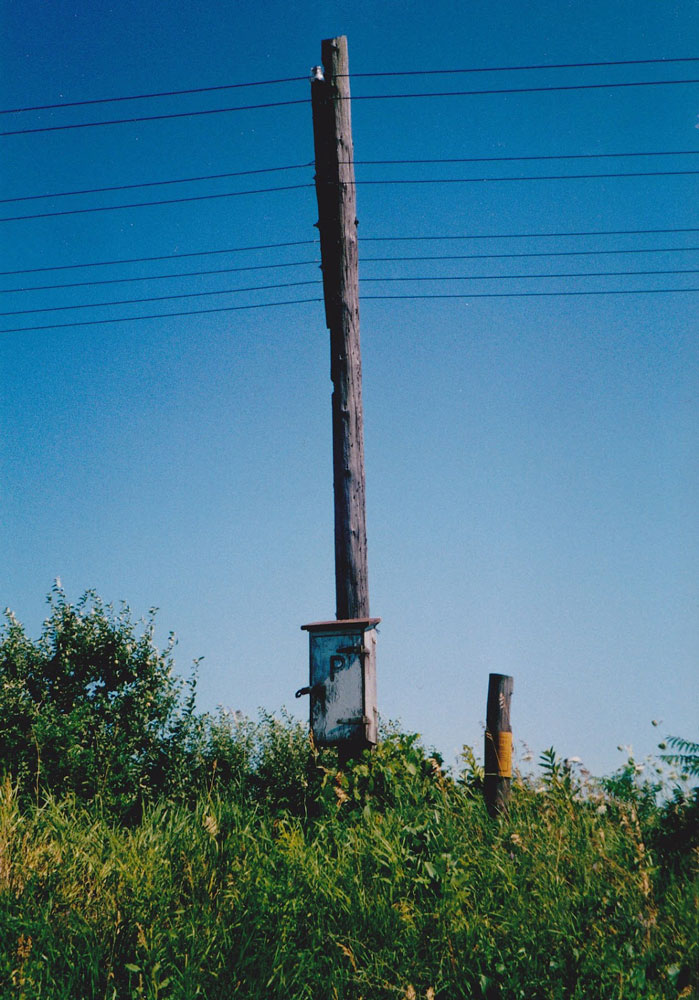 Morningstar Road telegraph pole
Yonder stands a telegraph pole,
Standing stately in the grass.
Its wood all weathered,
Its long arms outstretched
toward me, yon unsuccessful failfan.
Its wires insulated from cold and wet,
Shrouded in sun, mist and the gathering gloam.
Since there's no train in my path,
I snapped it, went home, and had a bath.
---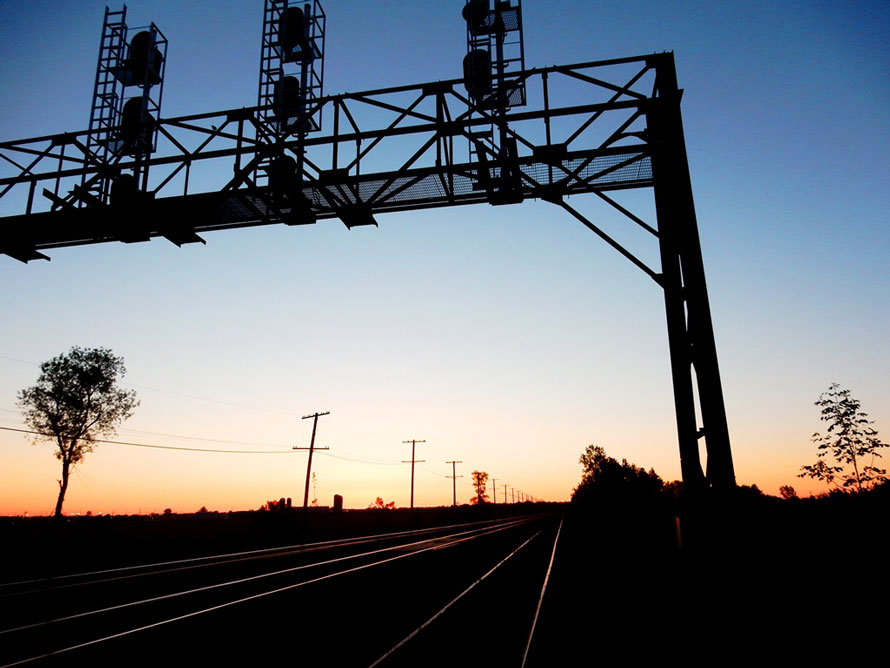 No trains on CN at Napanee West, Ontario
Silence
See no train
On horizon either way
Home for good
Airhorns
---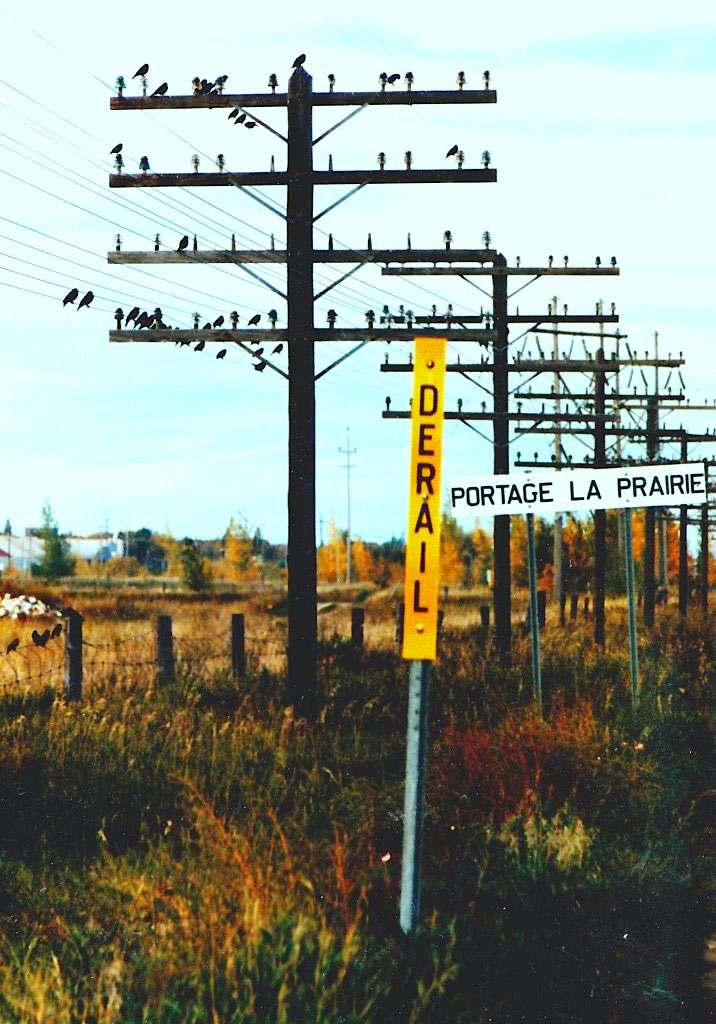 Zero trains on CP's Carberry Subdivision at Portage la Prairie, Manitoba in 1985
Why
Am I here
No trains to be seen
Point and shoot
Birds
---

Rail anchor at Belleville, Ontario
Ballast is grey
Coal is black,
Shooting NoTrophy
Tomorrow come back!
---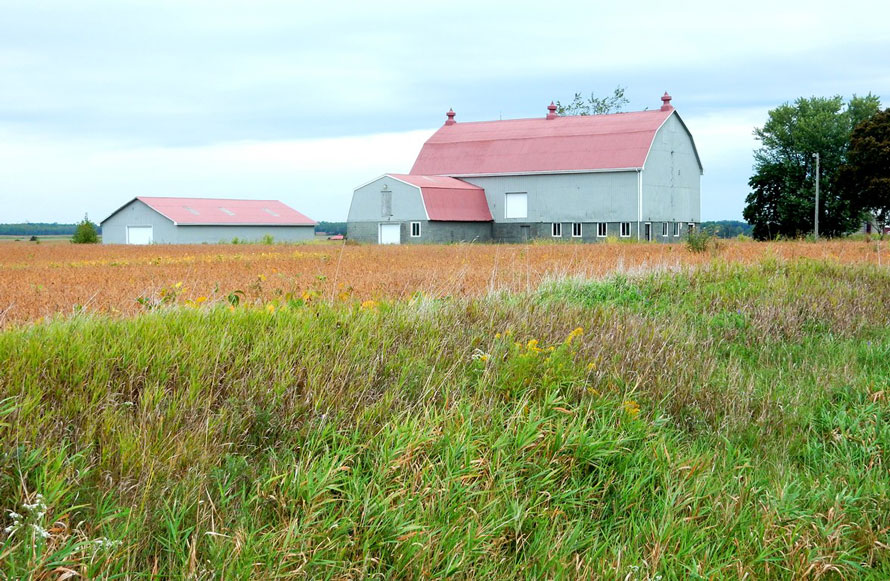 No trains – beautifully bucolic barn at Belleville, Ontario

Sunrise, sunset's siren call,
Winter spring, summer, fall..
Every season gives me reason
To photograph no trains at all.
---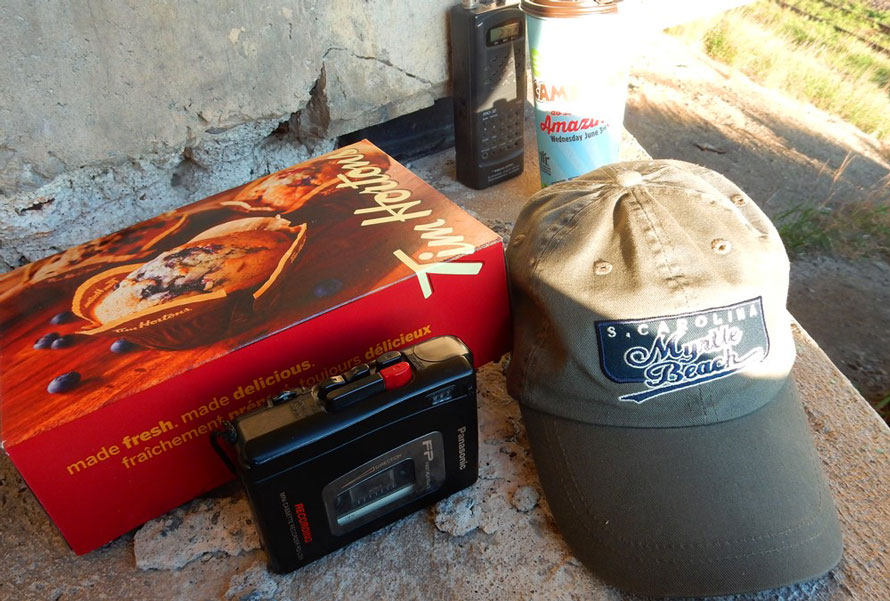 Notrophy supplies with silent scanner
Boxes of donuts, cups of coffee all past,
Book all read, magazines don't last.
Scanner's as quiet as a tomb,
Batteries charged, camera card still has room.
A foreman calls for track and time,
My fortunes spiral on a dime.
I snap a bush, a creek, a tree.
Hey, I'm engaging in NoTrophy!
---
If you know someone who may be experiencing NoTrophy, encourage them to seek help before it's too late. Consult a knowledgeable railfan source, become familiar with train times in your area, and learn when to cut your losses when nothing's rolling. NoTrophy can be eradicated. But it's up to all of us.
Eric Gagnon – Photographs and text Copyright 2017
See more of Eric's work, with and without trains at Trackside Treasure.