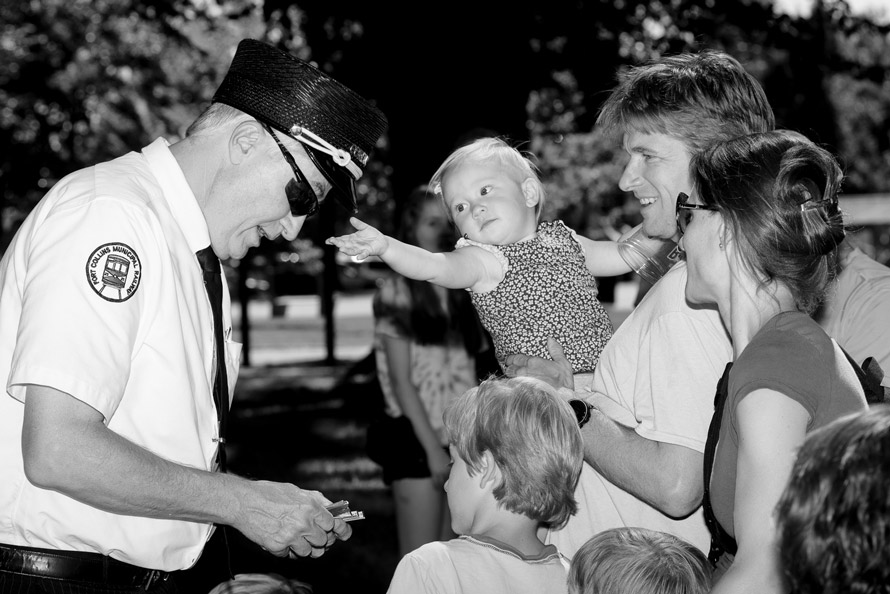 At its very core, railroading is and always has been about connecting people. Whether it's the conveyance of travelers from point A to point B or commercial goods from seller to buyer, serving people is the common link in all of railroading. It's easy to spend time trackside and witness the locomotives, rolling stock, tracks, signals, buildings, etc., but  when distilled down to its very essence, railroading is a very human subject to photograph.
It takes only a short time to see that there are people everywhere around railroads. Whether photographing crews, passengers, maintenance workers, museum volunteers, other photographers, or innumerable others encountered while trackside, there's always a story to be told. I find that my rail photographs that incorporate people are often the most dynamic and interesting. Suddenly, all the steel, wood and brick infrastructure melts away and the remainder is a tale of us. People bring the railroad to life.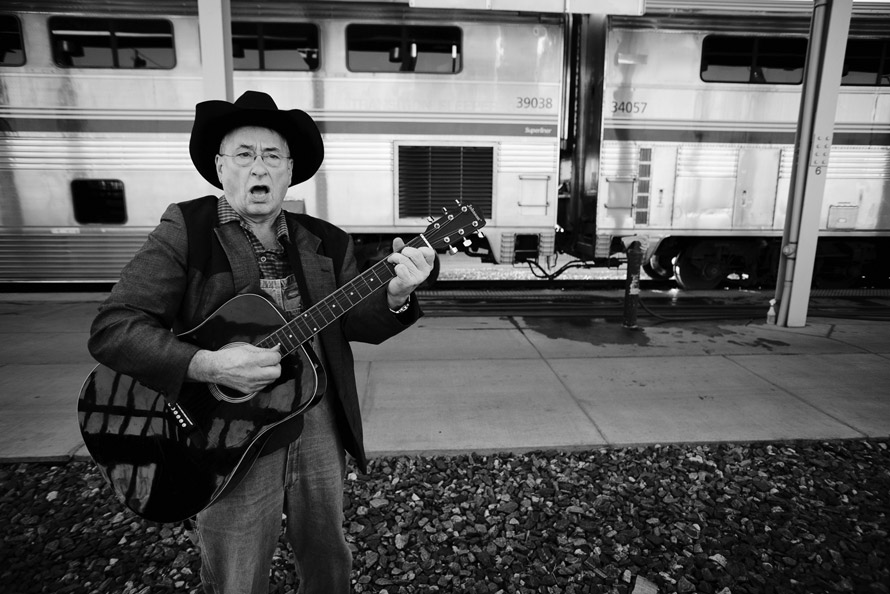 ---
The stories are fascinating, too. A mother waiting for the California Zephyr to depart, her collegiate daughter on board headed back to school. A shadowed figure on a train watching an efficient crew clean windows. Volunteers working to get a 90+ year old steam locomotive running again. A dedicated crew working on a cold Thanksgiving. A passenger rushing to board her train during rush hour at Chicago's Union Station. A traveling troubadour serenading a platform full of travelers. And countless others.
These are a selection of some of my favorite people shots taken while trackside. They represent some of my favorite railroad work and I'm honored to share them with you.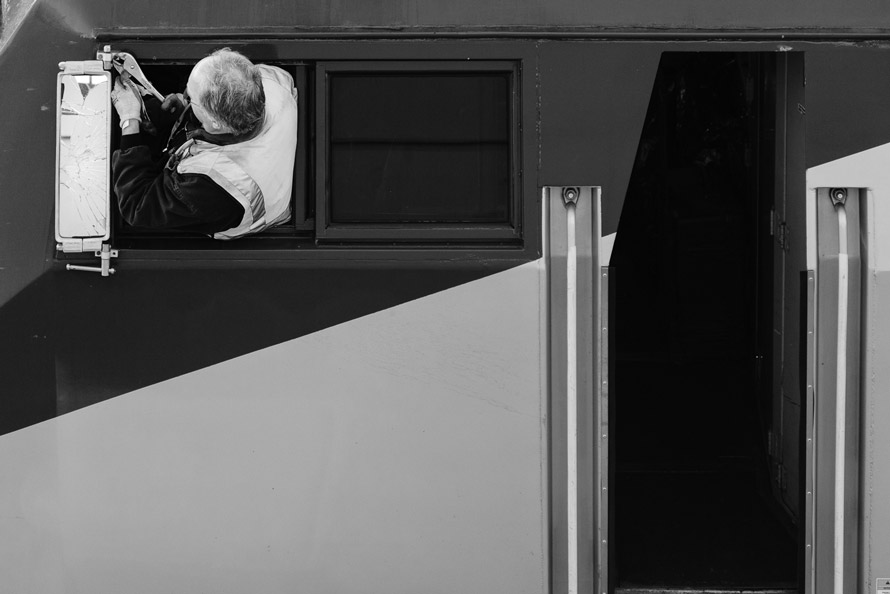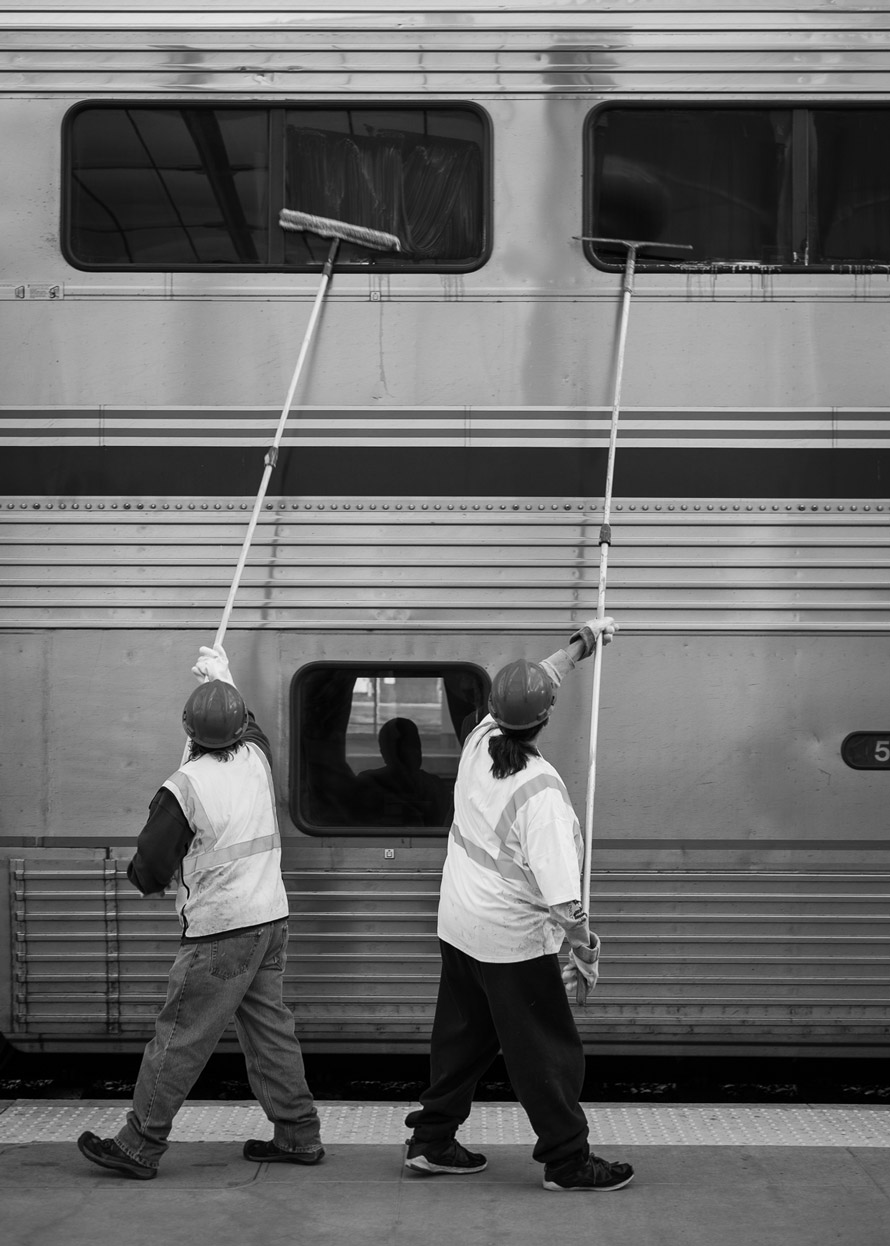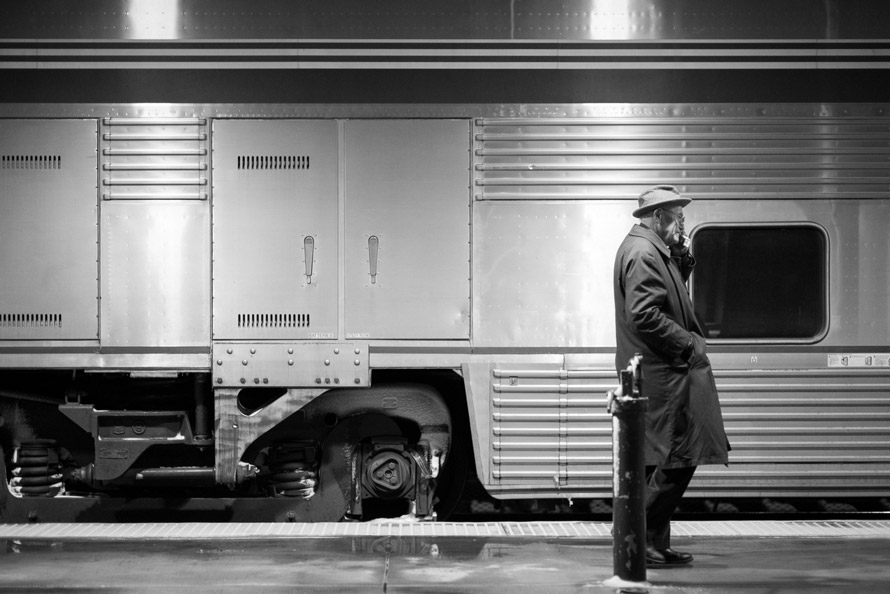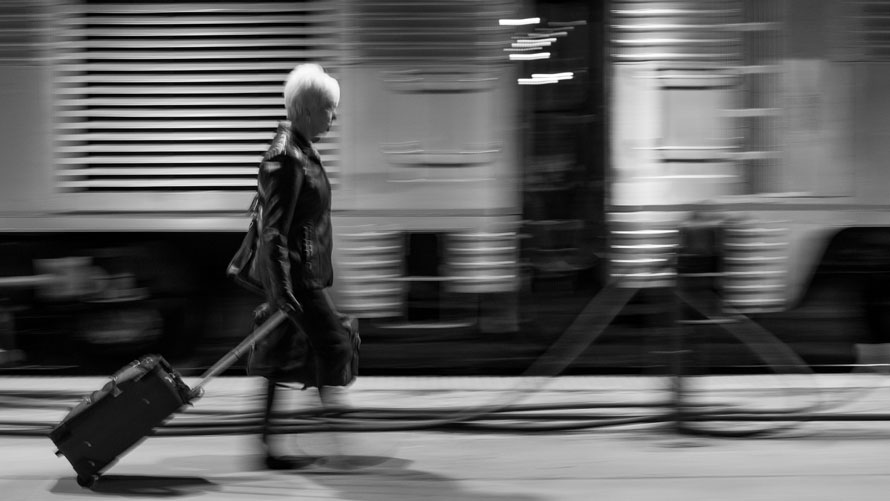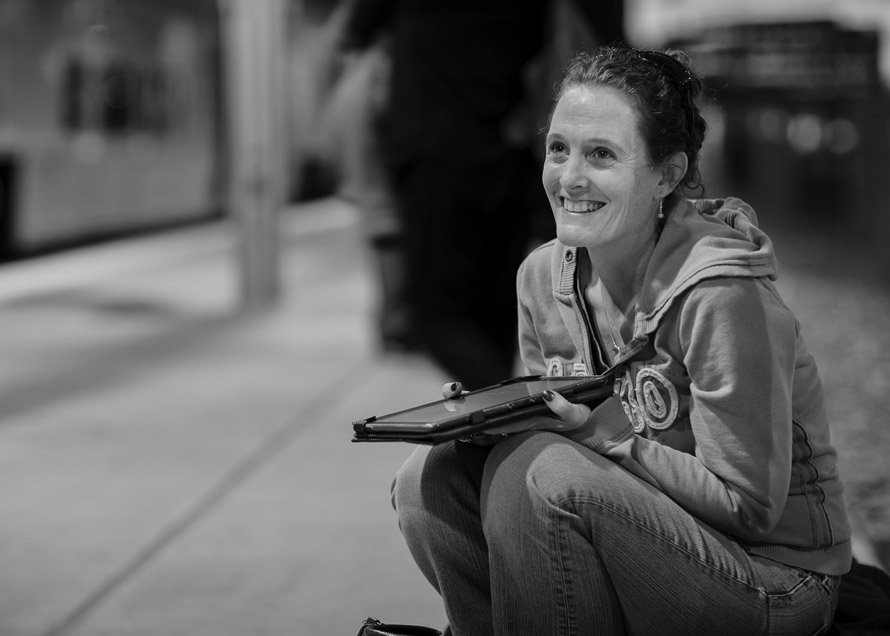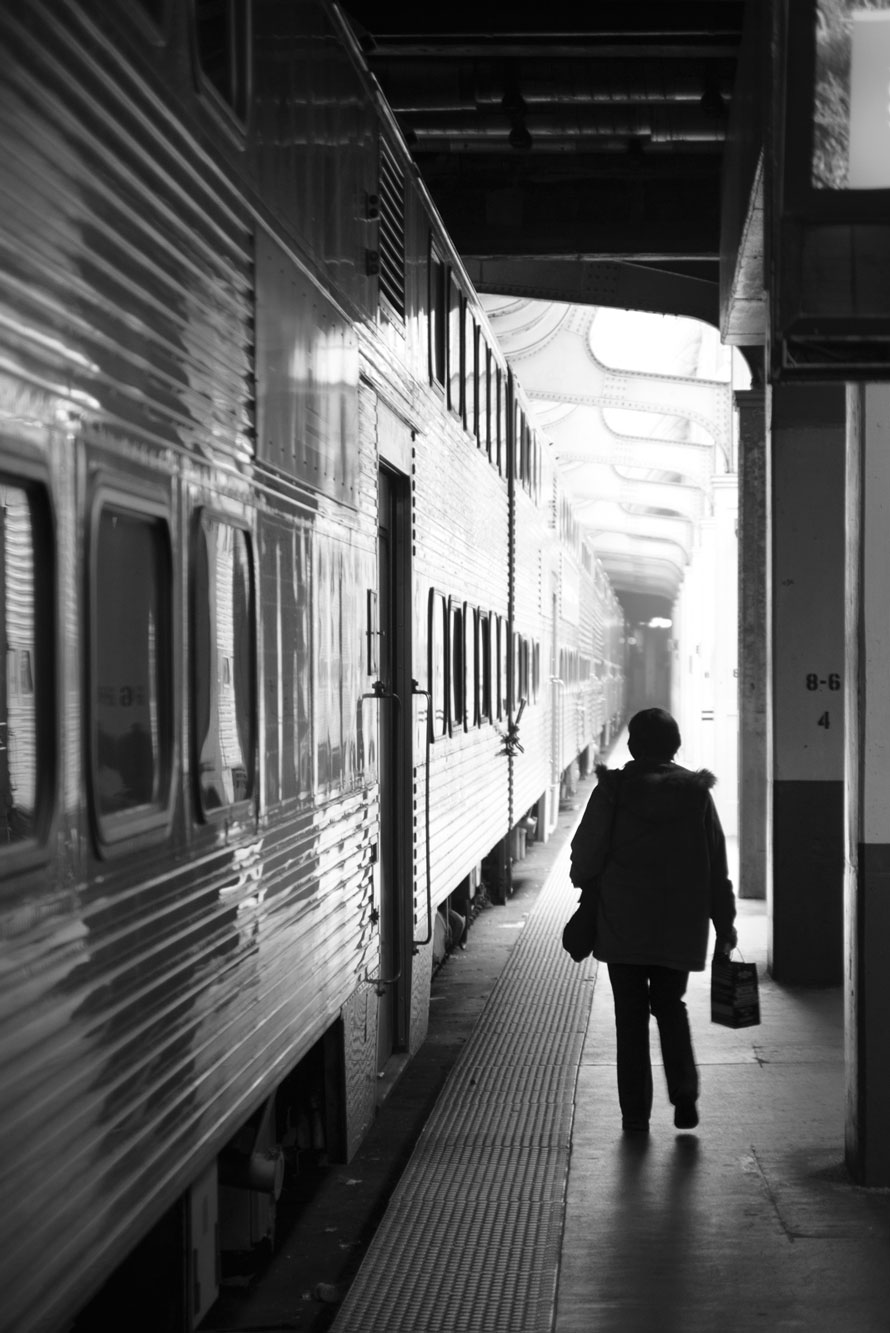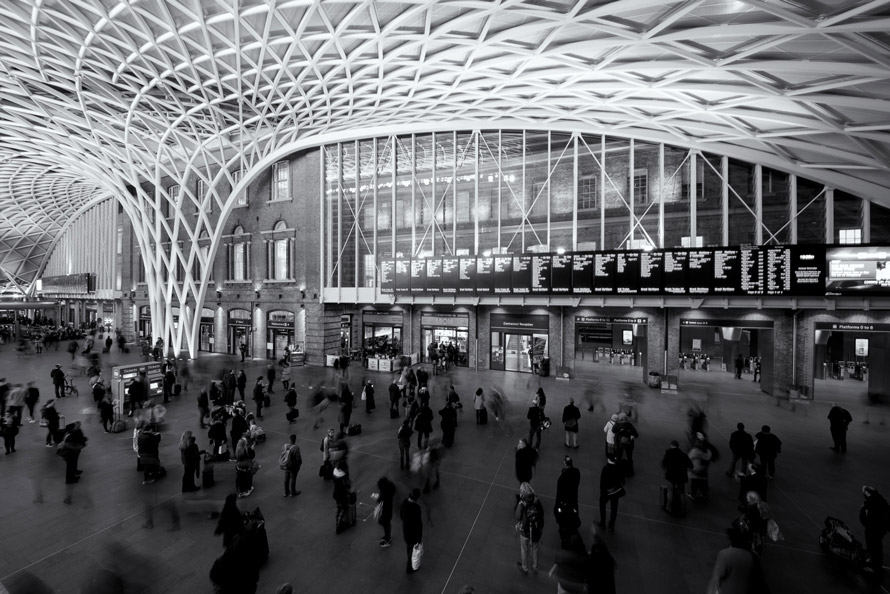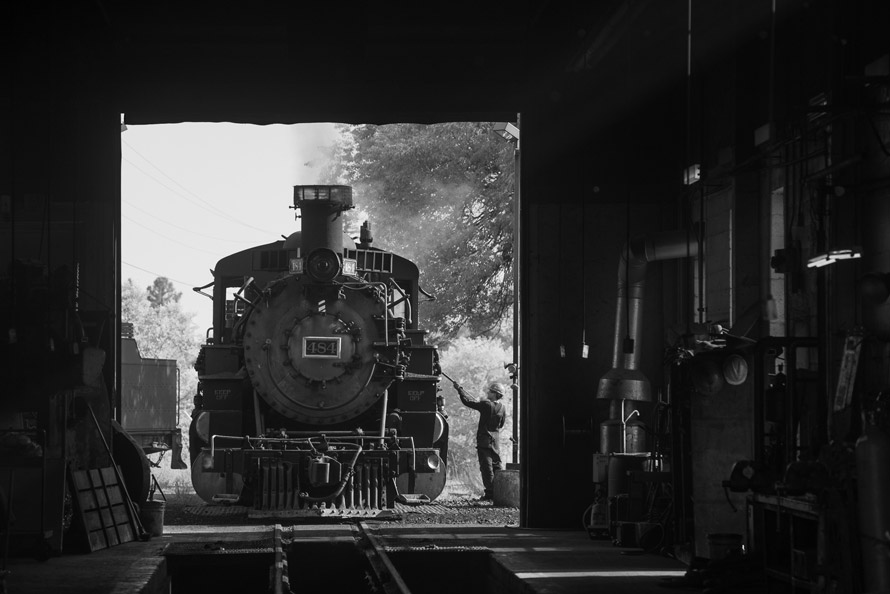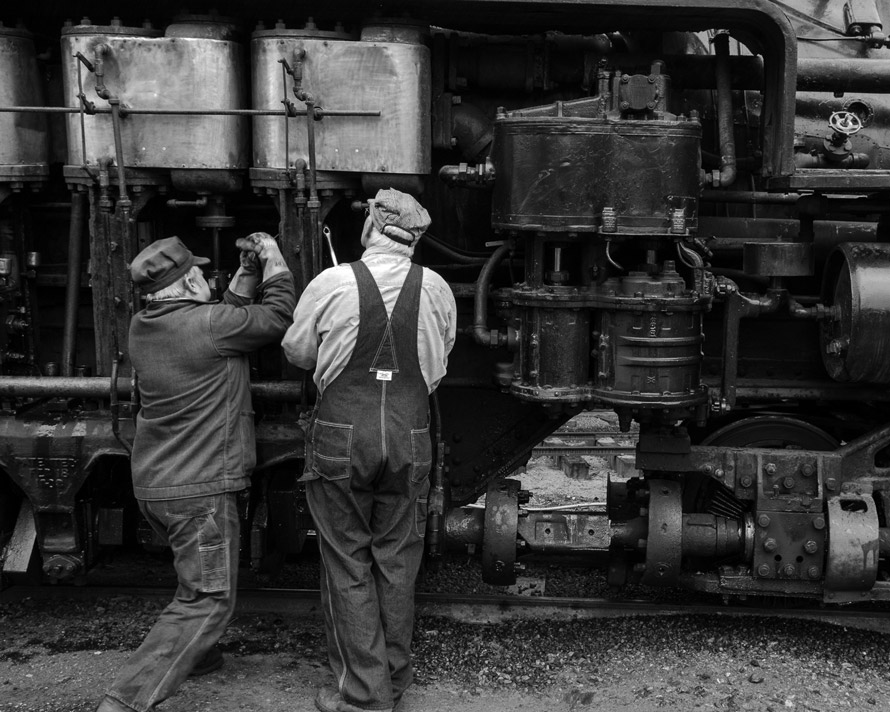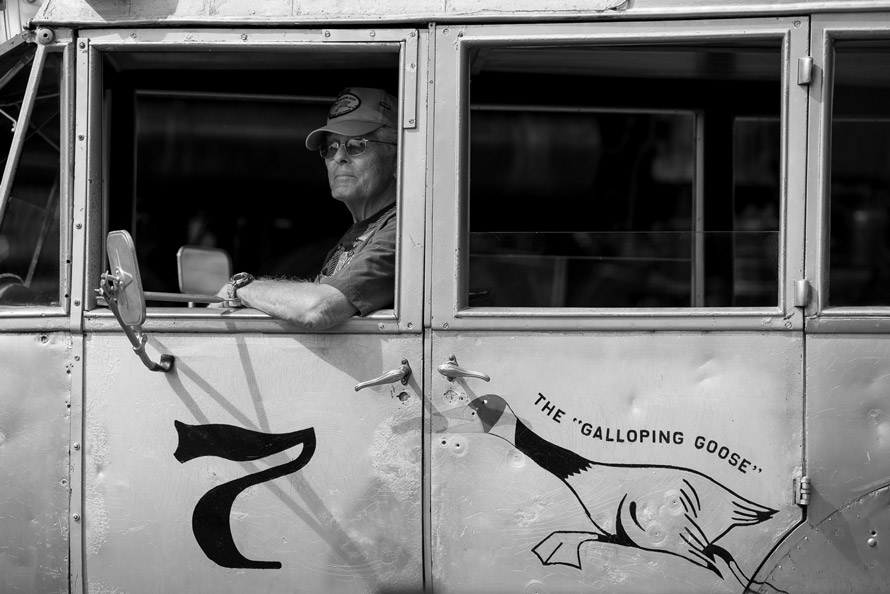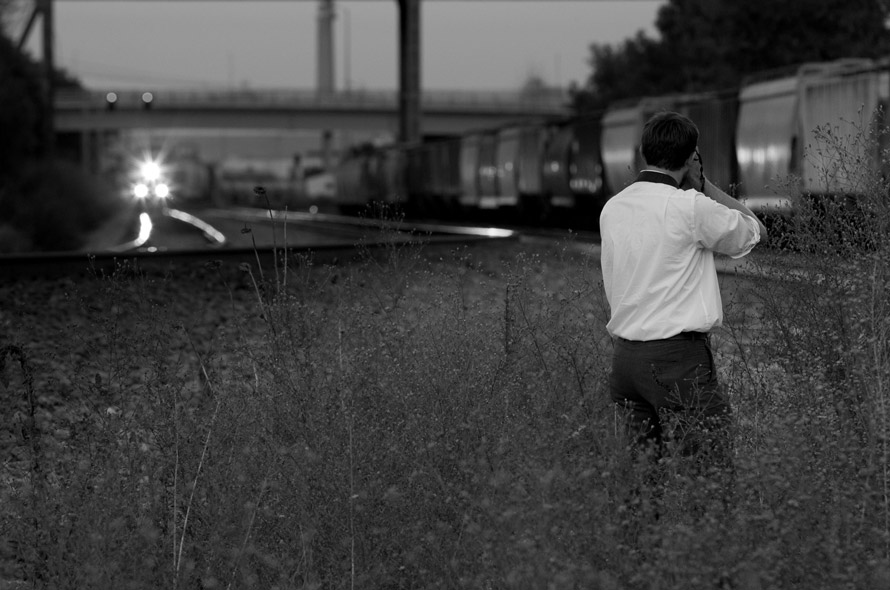 ---
Christopher May – Photograph and text Copyright 2017
See more of Christopher's work at Fine Art Photography by Christopher May