1966-1967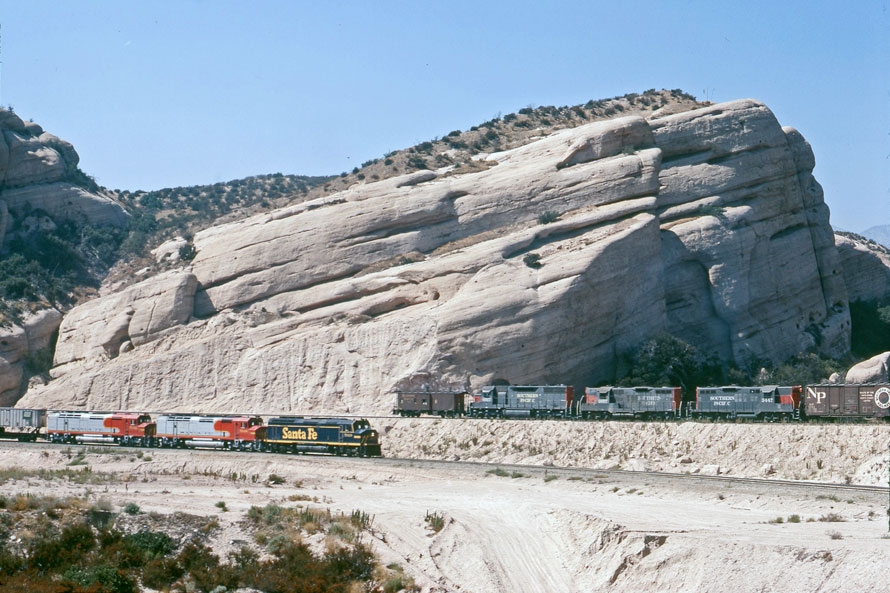 In 1966 and 1967, Southern Pacific provided a rare spectacle for me – construction of a brand-new main line.
In 1876, the railroad completed its San Joaquin Line from Central California over the Tehachapi Mountains to Los Angeles, then it proceeded to build the Sunset Route east toward El Paso and New Orleans. However, by the middle of the Twentieth Century, the Los Angeles area had become a bottleneck for traffic to the southeast, so SP planned a bypass.
The new 78-mile line headed east from the old San Joaquin Line at Palmdale, ran across the Antelope Valley (western Mojave Desert), then crossed the San Gabriel Mountains into the east end of the Los Angeles Basin through Cajon Pass, where it paralleled the existing Santa Fe main line.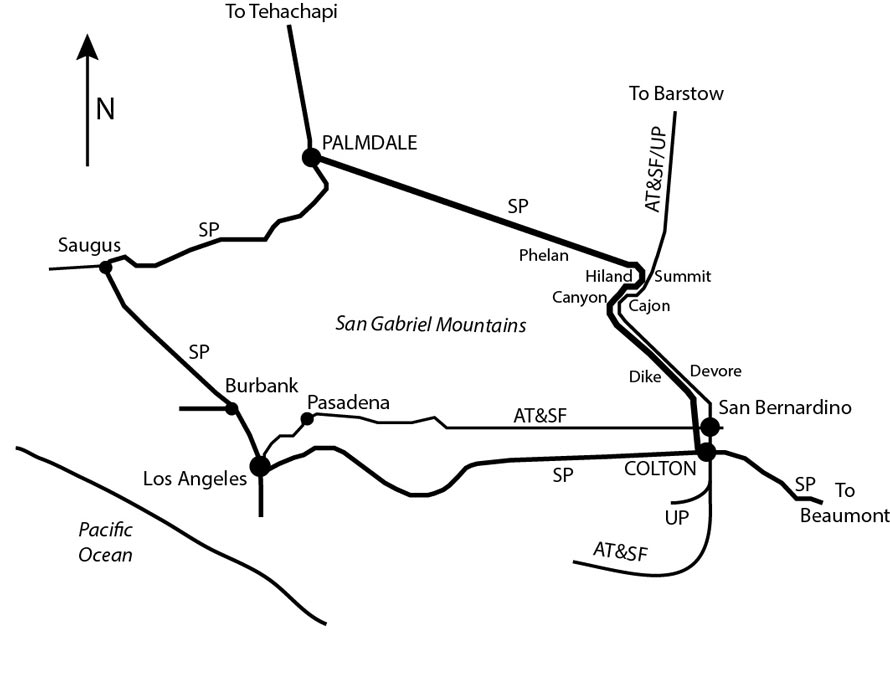 The cutoff was completed on July 12, 1967, just short of 50 years ago. It was dark territory then, with train order offices, but CTC was installed by 1980. West Colton yard opened in 1972, and I was fortunate to ride an Amtrak excursion over the line on October 23, 1983.
The Cutoff is now operated by Union Pacific. UP's Salt Lake Route also has trackage rights on the adjacent Santa Fe line over Cajon.
Click on photograph to open in viewer

Gordon Glattenberg – Photographs and text Copyright 2017