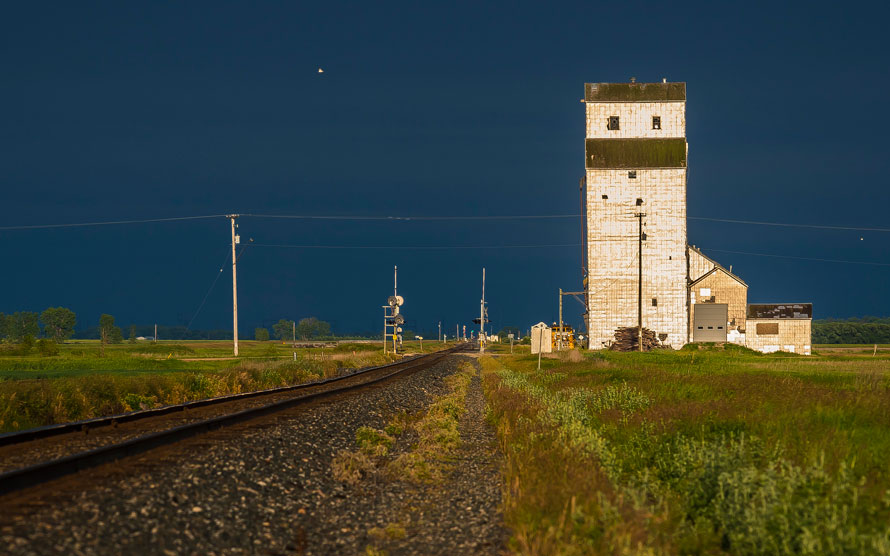 Meadows, Manitoba Grain Elevator and Annex
1912 – 2017
Meadows, Manitoba is located approximately 20 miles west of Winnipeg on Hwy # 221 in the Rural Municipality of Rosser, MB. Meadows is a village comprised of a dozen properties and farms that the  Canadian Pacific mainline on the Carberry subdivision passes through.
In 1912 a small grain storage elevator was erected in the town to accommodate the local farmers during harvest. After a brief private ownership, the elevator was sold to N.M Paterson & Sons, now known as Paterson Global Foods. In 1922, the same year it was purchased by N.M Paterson & Sons, it was destroyed by fire. It was quickly replaced by a 30,000 bushel capacity elevator the following year powered by what was then a modern 12 HP elevator motor.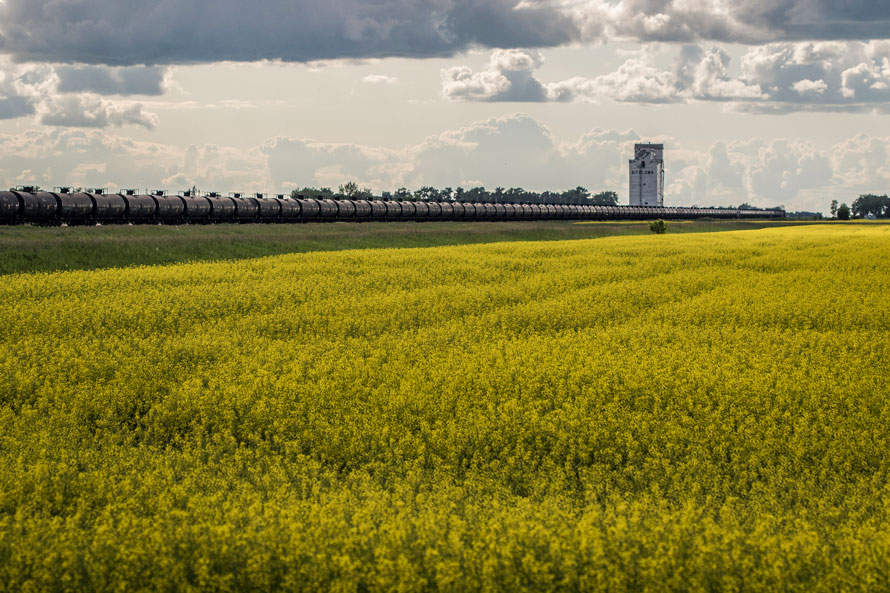 Grain production in the area grew rapidly and Meadows erected a second elevator with a 60,000 bushel capacity in 1947. In 1953, with grain production still rapidly growing, an annex was constructed onto the first elevator to handle an additional 29,000 bushels. Still not able to keep up with production a 45,000 bushel annex was constructed onto Elevator #2.
As these old structures wore on, in 1976 elevator #1 (1922) was totally demolished, and two years later, in 1978, the annex of elevator #2 (1947) was also demolished and the elevator was updated with a more modern annex that featured a dual drag conveyor with independent 10 HP drives which moved grain much more efficiently. This was the elevator structure which stood until it was torn down July 17, 2017. I work and live close to this elevator, and was present during the entire demolition process.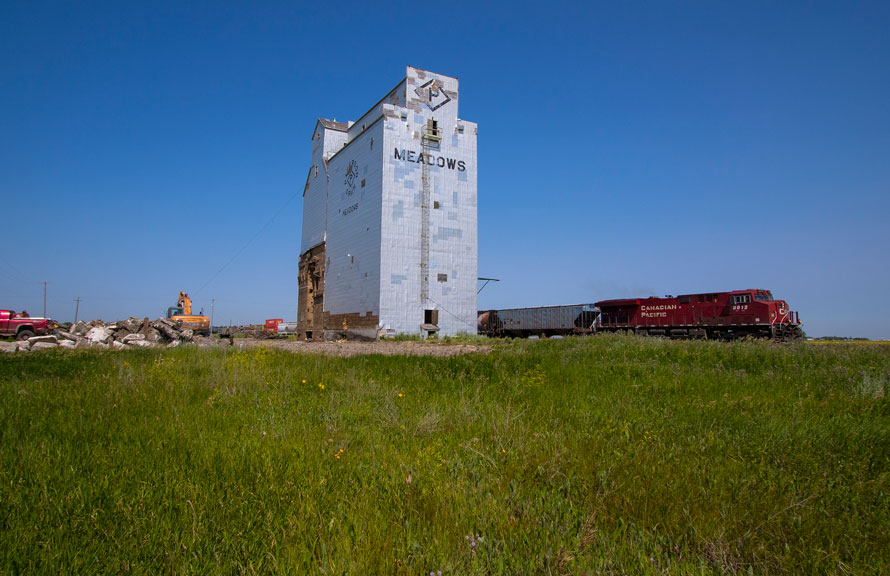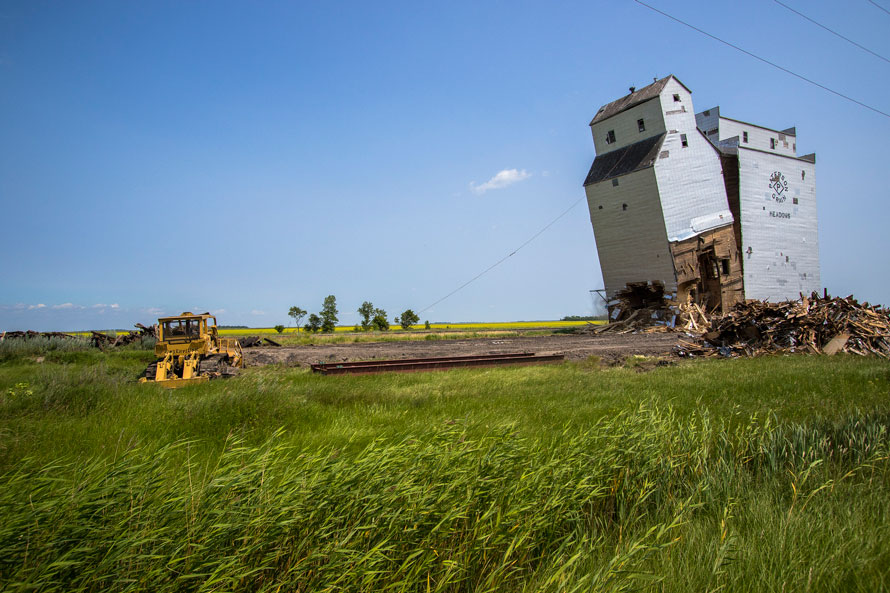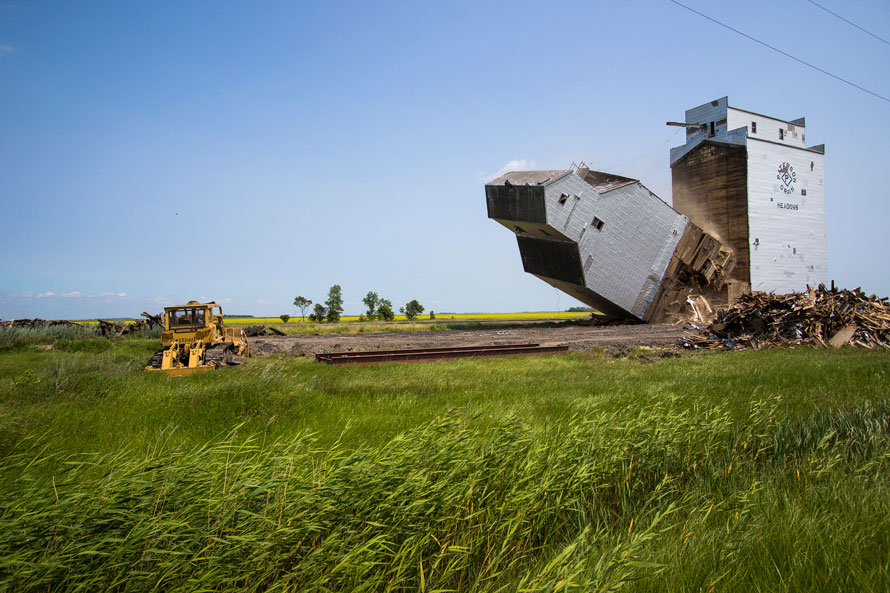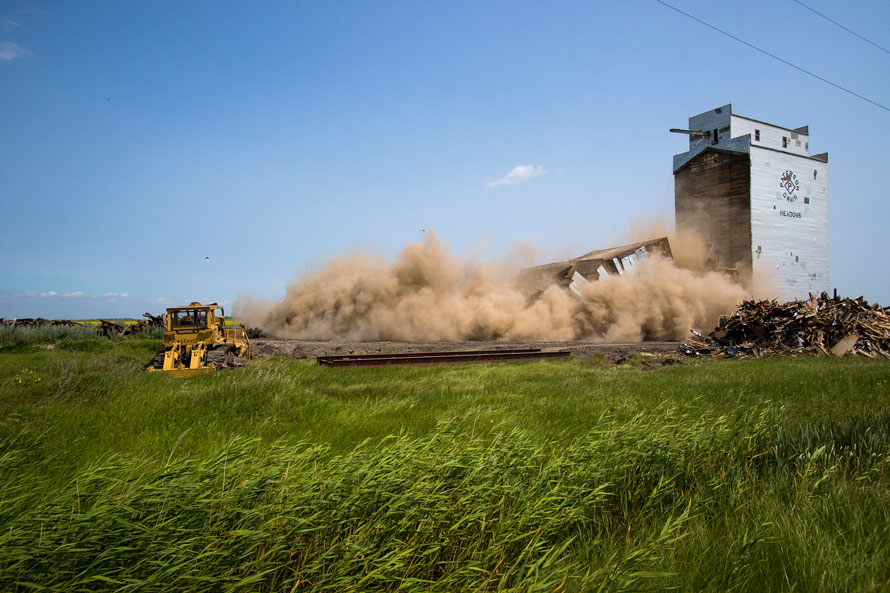 Travel home will never be the same without turning the bend in the road to see the elevator on the western horizon, an iconic symbol of home.
As a parts manager for the local Case IH farm equipment dealership, most of my customers grew up with the Meadows elevator literally in their back yard, so I had the unique opportunity to ask them what the elevator meant to them and judge their responses and emotions.
One customer said they they moved to meadows to be employed by the elevator which he managed for 20 years. Another said that the travel home will never be the same without turning the bend in the road to see the elevator on the western horizon, an iconic symbol of home. Others claimed that Meadows would cease to exist without the historic landmark.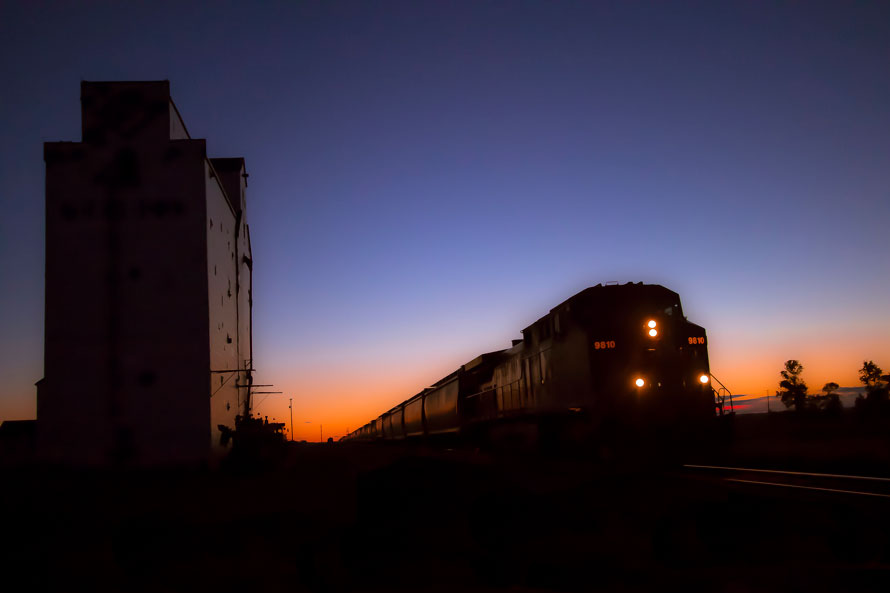 This icon survived past ownerships, fire, demolitions, and train derailments. Its final demise is progress. A new 1.5 million bushel state of the art facility now exists in Winnipeg to accommodate a growing global food network.
Photographs were made and celebrations were held in memory of this elevator from far and beyond before it's demolition. It is safe to say a chapter of history is now closed for the small village of Meadows.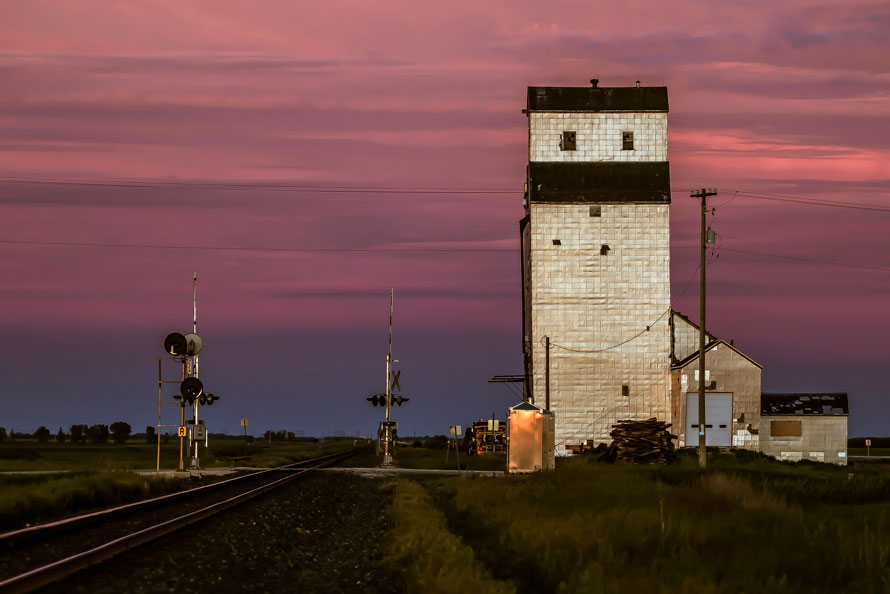 Kevin Siemens – Photographs and text Copyright 2017