The Town of Boyce, Virginia and its railway depot have enjoyed a long history together. Nearly as old as the town, the 1913 structure served as its public gathering place, the portal through which travel and commerce passed, and became Boyce's icon.
Indeed, it was the crossing of a newly-built Shenandoah Valley Railroad with the Winchester and Berry's Ferry Turnpike that prompted the birth of a new community in formerly dense, forested land. Unlike Berryville, White Post, and Millwood, the Boyce community—briefly named Boyceville—sprung forth around a stop along the tracks relatively late in Clarke County's development. The town would not have existed were it not for the arrival of the Shenandoah Valley Railroad in 1879.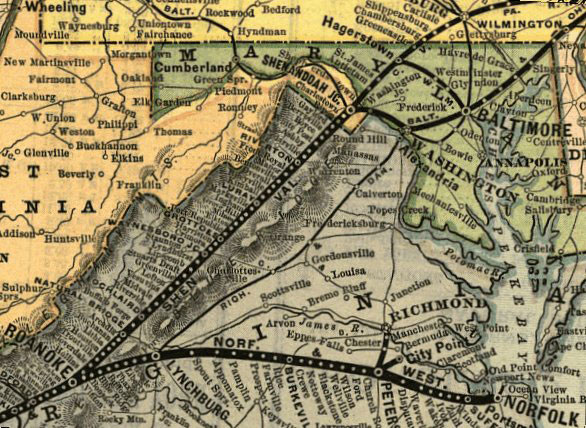 The current depot, constructed by John P. Pettyjohn & Co. of Lynchburg, Virginia, replaced an 1880s wooden station adjacent to the turnpike, now named East Main Street and county route 723. The Norfolk & Western Railway (N&W), which acquired the Shenandoah Valley Railroad in 1890, undertook improvements during the early 1900s, including depot replacement. In 1912, it announced plans to construct a new station on the west side of the track, within the boundaries of the newly-incorporated town. The station was planned to be a modest building similar to those in other villages of less than 1,000 residents, at a projected cost of $7,500. It would have been of wood construction with stoves for heating, oil lamps, and outside facilities.
Mr.Peter H. Mayo negotiated with the N&W to build a "first class" station instead of a smaller structure. Principal enhancements included masonry construction, clerestory windows for better air circulation during summer months, a fashionable stucco design with electric lighting, central heating, and inside restrooms. It was spacious, modern, and comfortable—rivaling the best contemporary railway stations in small cities.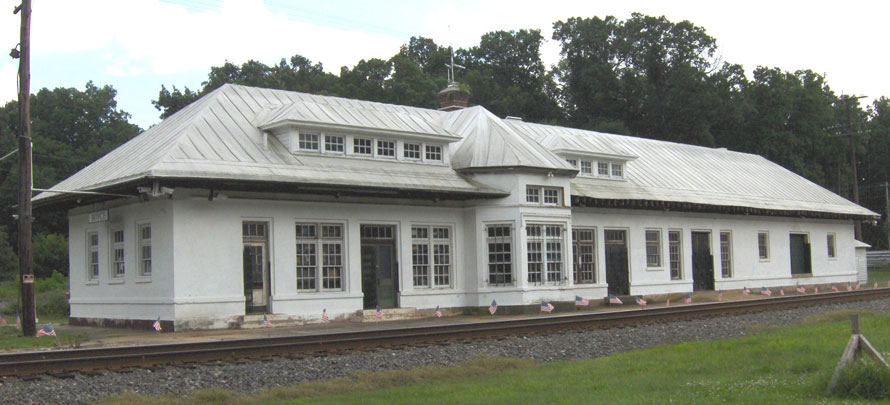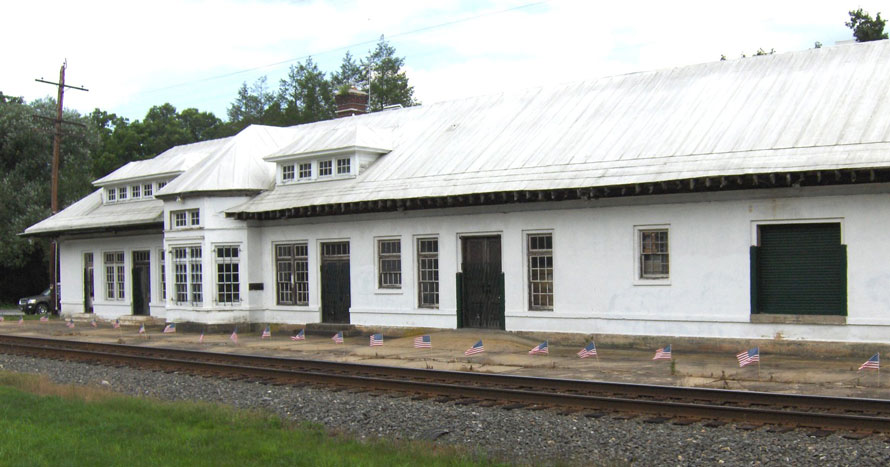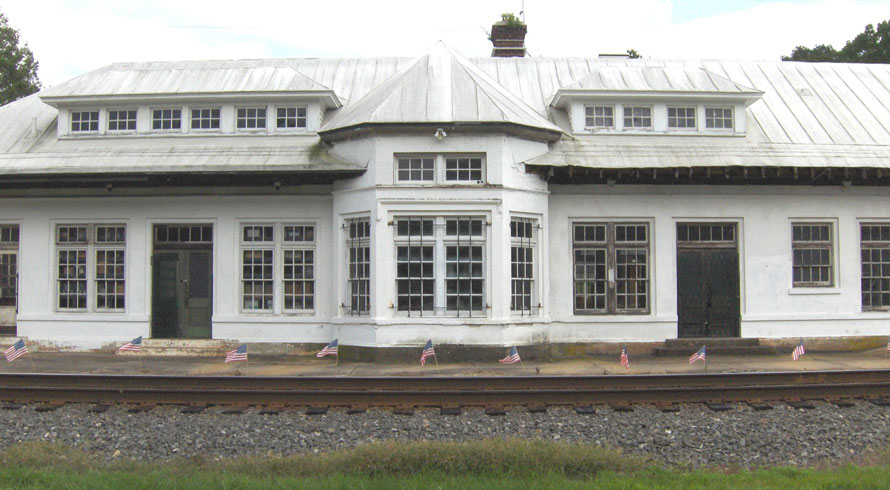 These improvements were added at substantial cost. Mr. Mayo, along with Ms. Hattie Gilpin and Mr. R. Powell Page, contributed $17,500, bringing the station's value to $25,000 –a sizeable sum in 1913!
The station not only served passengers traveling locally or beyond Hagerstown and Roanoke, it was also the Western Union telegraph office and Railway Express Agency. The station handled carload and less-than-carload freight and livestock loading, exchanged U.S. Mail from Railway Post Office routes, and supported N&W Railway operations.
During its 45 years of operation, four agents were assigned to the station: Morton J. Dunlap, Theodore M Sheetz, Sylvester M. Lane, and Lee C. Murray. Mr. Dunlap was also a Boyce Town Council member.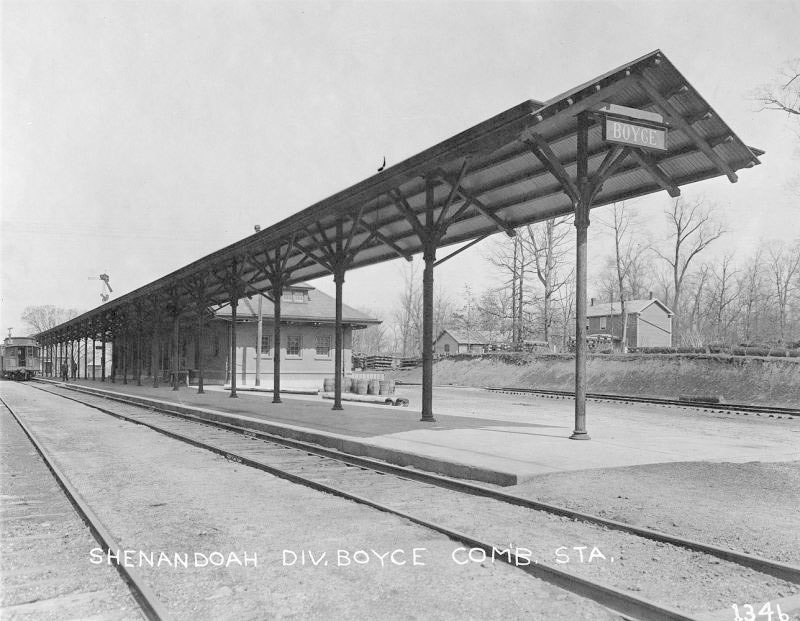 Boyce depot was sold to a private owner as of April 16, 1955. The larger of the two waiting rooms was rented to the Post Office Department as the town's Post Office. Thus, it continued as a community hub until the Post Office moved to its present location on West Main Street in 1984. Benjamin Harrison, Russell B. Lloyd, and Eva P. Kibler were Postmasters during the 29 years that the Post Office was at the station. Several clerks and Rural Free Delivery carriers also worked there.
The N&W agency, Railway Express, and Western Union services closed on or before December 31st, 1958. The building was sold again and passed through several owners between then and 2003. It had multiple uses, such as farm supply storage, a Friends In Serving Humanity (FISH) charity, a restaurant, and a woodworking shop. It is now looking to future preservation and community uses under the stewardship of the Boyce Railway Depot Foundation! The email address is brdf@railwaymailservicelibrary.org
Dr. Frank R. Scheer – Photographs and text Copyright 2017
Dr. Scheer is the curator of The Railway Mail Service Library, Inc., which is located in the Boyce Depot. Email him at: f_scheer@yahoo.com