You Know It Don't Come Easy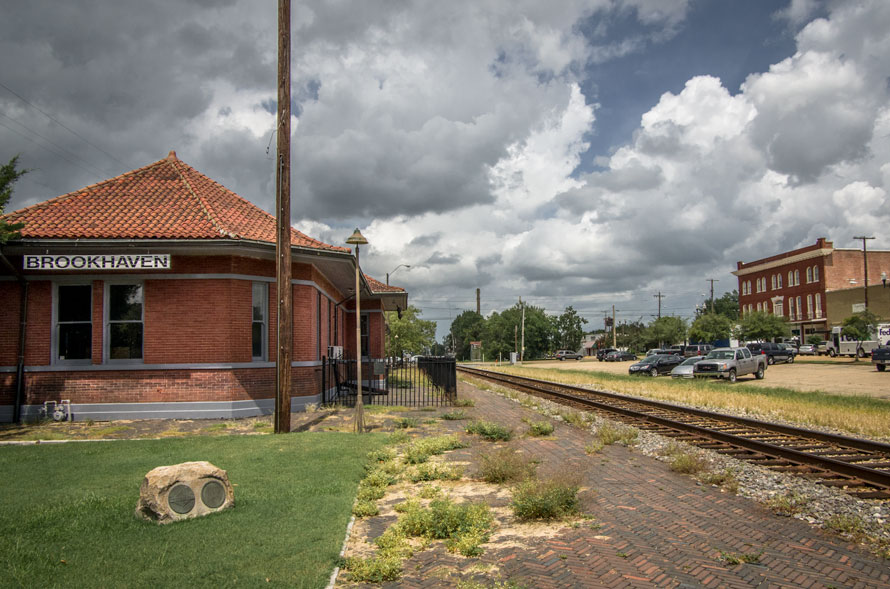 Above is the set-up shot.  All I needed was a south-bound freight train rolling by that lovely old Brookhaven station for a great train picture. So I waited. I had no idea how long I would have to wait, but I wanted the perfect shot that was dancing in my head. I wait some more. A headlight down the track! I get in position, but the locomotive in the distance stops, and then backs up; just an engine switching cars.
I wait some more. After nearly two hours of waiting, I see a headlight in the distance, the crossing guards sound off, and in just a few seconds the train is on me, moving right through downtown Brookhaven at about 50 mph. I got off about five frames as the engine roared by.
In the excitement though, I panned on the fast moving locomotive, completely forgetting about the station, so instead of a nice shot of a locomotive passing the brick station, I have an very ordinary shot of a train passing, well, me.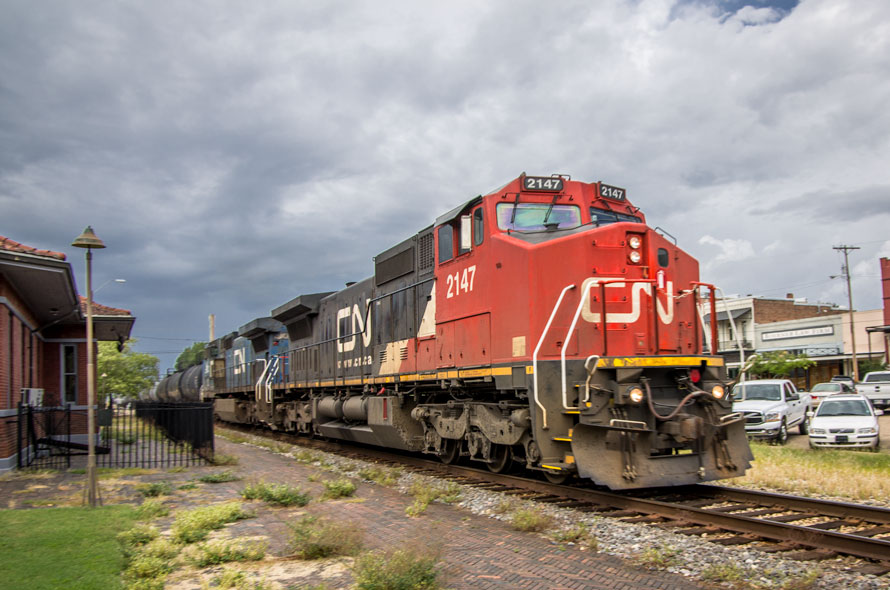 Perhaps in your imagination you can put the locomotive above into the picture of the old brick station with the nice clouds. I can see it in my head, but that's not the same thing as a photograph. The clouds were thickening and a sprinkle of rain cooled the Mississippi summer air.  I packed up my camera and headed back to the car forming dark thoughts about the vagaries of railroad photography.  Sometimes, it just don't come easy.
---
By the way, the little stone marker next to the station has two round brass plaques, one of which reads "For 100 Years—1851-Illinois Central-1951—Mainline of Mid-America." The other plaque displays an Illinois Central route map. I know because I took a picture of it while I was standing around waiting for the train.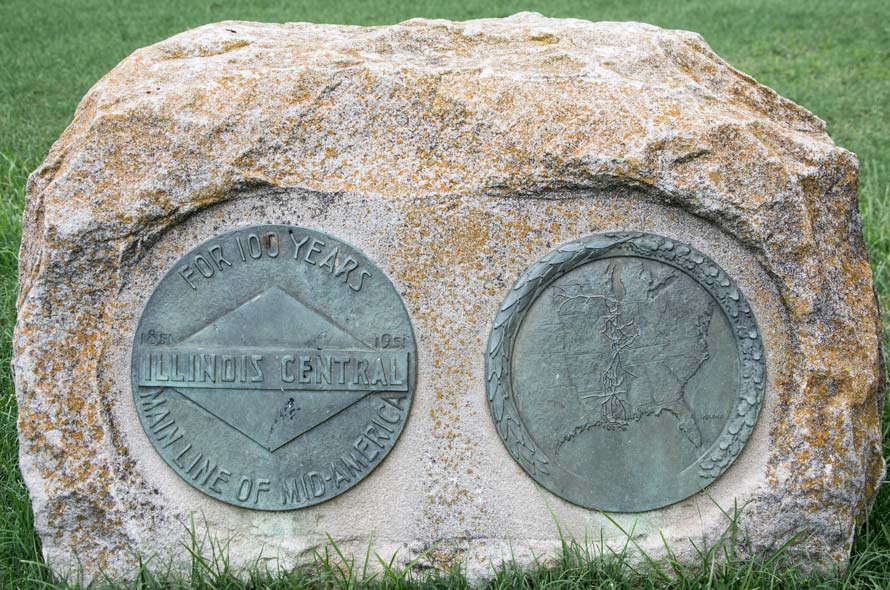 Edd Fuller – Photographs and text Copyright 2017