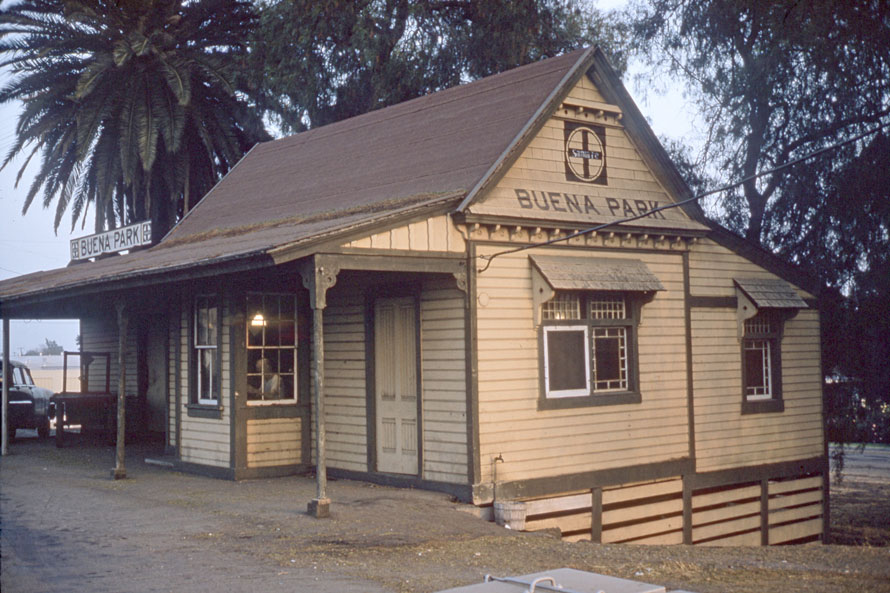 One day in 1959, I was driving by Santa Fe's main line tracks in Buena Park, California, and noticed a small wooden station there. I drove by there a couple of months later, and the station was gone. This started me thinking; "Hmm, these things seem to be vanishing just like steam locomotives did."
This led to my photographing stations when I encountered them, but in time my focus narrowed to Santa Fe's stations, due to their wide variety of sizes and architectural styles. I eventually found a few other railfans, (especially Joe McMillan), with the same interest.
I'd planned to select station photos from all over the Santa Fe system, but I found there was remarkable variety just in the 129.5 miles of main line between San Diego and Los Angeles. Here are a few.
Click on the image to open in viewer.
Gordon Glattenberg
–
Photographs and text Copyright 2018