When my parents had to drop off a package at the Railway Express Agency at the now long-gone New Haven Railroad station in Bridgeport, Connecticut, that's when I got hooked on trains. I was five years old then, but the sight of an express train roaring by toward New York City had me riveted. From that day through my childhood, I would beg my folks to stop by the station so I could stand where so many travelers to up and down the East Coast trod upon those old wooden platforms. The place reeked of cigarette and cigar smoke, diesel fumes from idling locomotives, the noise of baggage carts and porters moving across the platforms, and those great, green REA trucks coming and going from their part of the station.
But as I became an adult, it wasn't just the old country depots and big city stations that fascinated me. It was and still is the stories and even history that moved through them.
---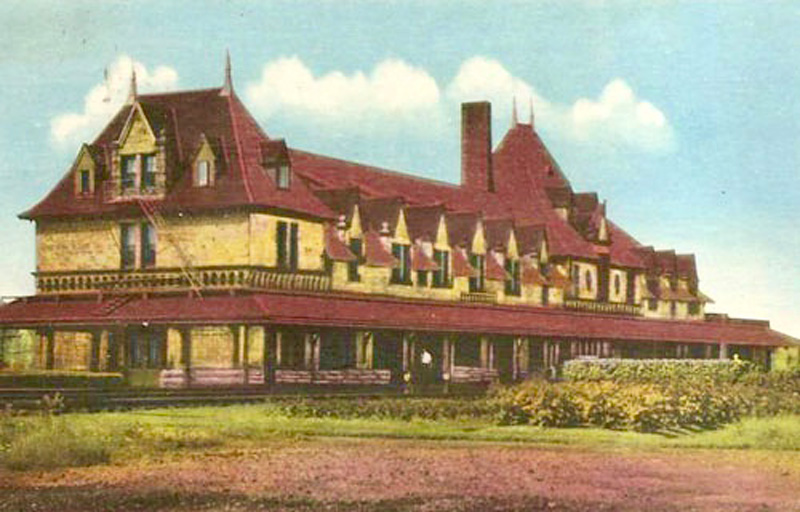 I think of a young couple, just married, changing trains in the middle of a dark, Canadian night at remote McAdam Junction, New Brunswick. It was 1942 and almost every train then was a "troop train" and McAdam Junction was the place where you passed through Customs to enter the United States. The couple was headed for Boston, Massachusetts and then on to near Lowell to work at an egg farm that supplied food for the war effort. (Ask an ex-GI about "powdered eggs".) The couple was expecting their first child . . . my sister. I would come along about eight years later.
---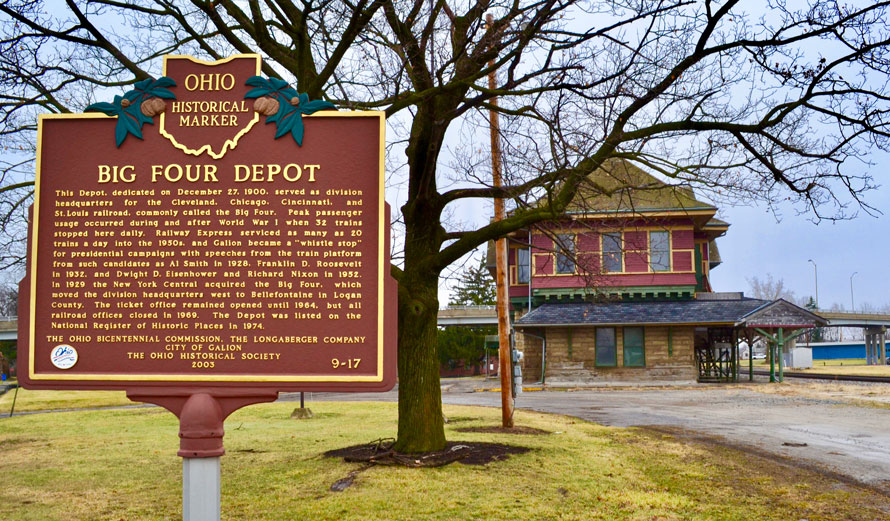 During that same World War II era, another young man stood on the platform at the "Big Four" depot at Galion, Ohio. I would meet him many years later when he was an old man with memories. He told me he went to work to earn extra money for his family as a courier for a local mortuary. It was his job to pick up caskets from the depot and bring them to the mortuary to be readied for funerals.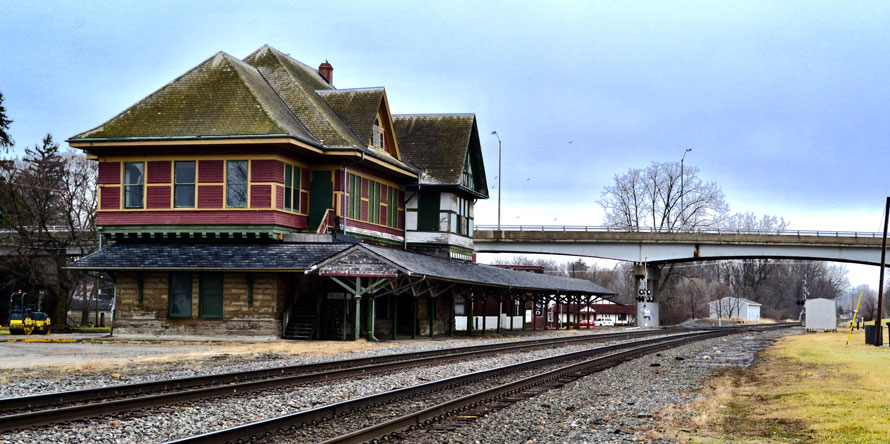 What touches me to this day was when he said, "I was barely into my teens back then and I had to be ready to meet trains at any time of day or night. Of course, with the war on, many of the caskets came in on the trains and all were accompanied by an American flag and a soldier assigned to accompany the body." He told me about how it struck him that many of these caskets contained the remains of "kids not much older than me." Sometimes they were people he knew. Sometimes he would cart them from the Big Four depot over to the nearby Erie Railroad station for transfer to another train and on to another family waiting to grieve a returning son, brother or father.
Galion's Erie station was torn down years ago, but the Big Four Depot still stands and is the subject of an on-going restoration.
---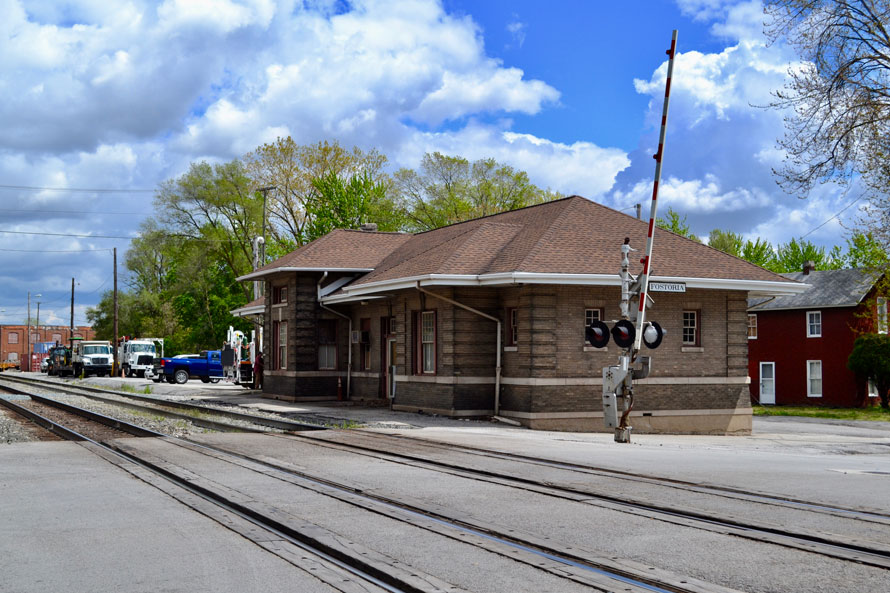 Fostoria, Ohio's B&O depot shared some of that history and still stands, albeit as a local MOW facility for CSX. But in 1948, it hosted Harry Truman's "whistle stop" campaign that helped him win a Presidential election that all of the experts predicted he'd lose.
---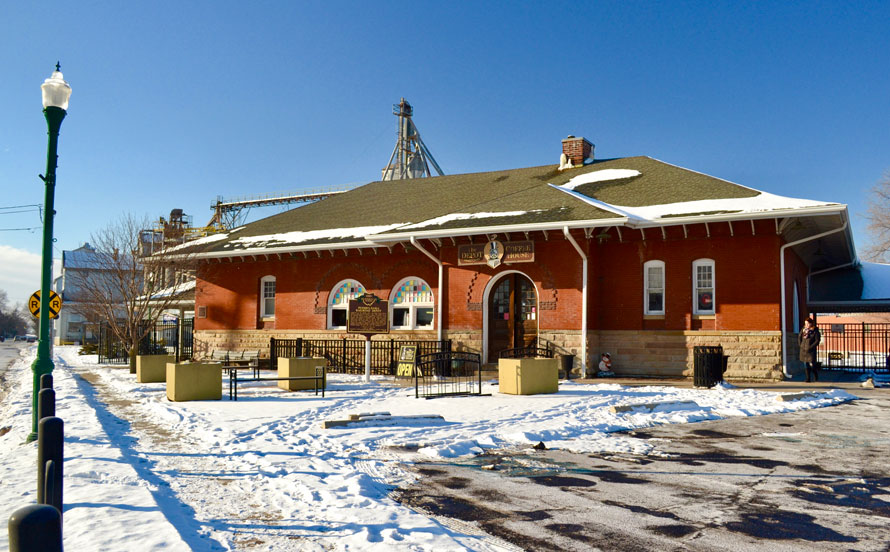 This photo is of the old Pennsylvania Railroad depot at Urbana, Ohio. It sits along the route that saw the funeral train of President Lincoln in 1865. Today, it hosts hundreds of joggers and bicyclists along an adjacent recreational trail and a local coffee shop/restaurant.
---
Find those people with stories to tell and gain an appreciation for what happened "down at the depot".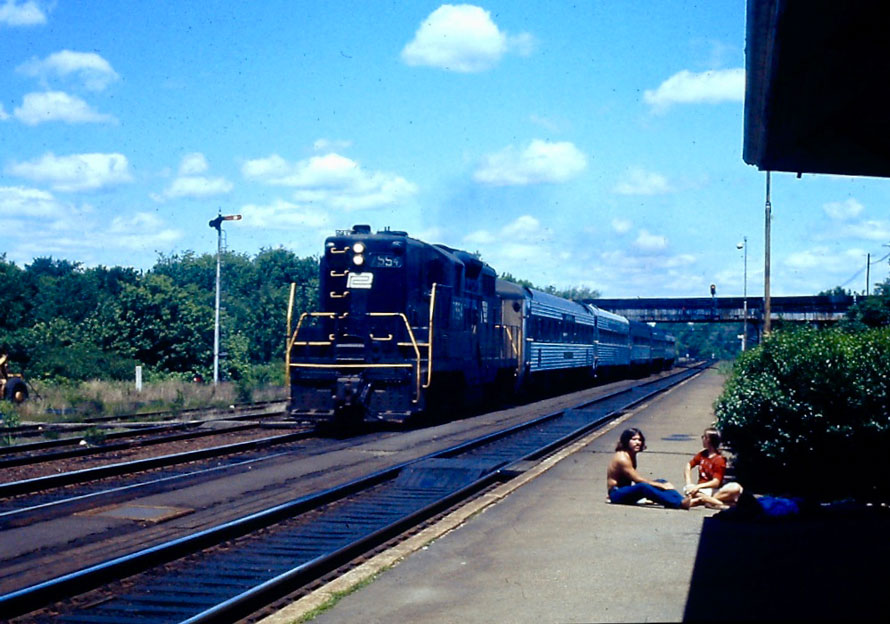 And finally, back to my home state of Connecticut on a warm summer afternoon in the early 1970's on the platform at Old Saybrook's station along what is now Amtrak's Northeast Corridor, but once was the New Haven Railroad's Shoreline Route. Amtrak had just taken over, but a lot of old New Haven equipment could still be seen along a still jointed-rail mainline. The boiler-equipped "Geep" still sports its New Haven heritage, as do some of the cars it pulled from Boston to New York that day. What some would call "hippies" back then seemed more interested in rapping on a sunny day. They likely didn't know or care that one of the passengers who often stepped off the train here was actress Katherine Hepburn, who lived nearby, or that the depot and its shoreline community survived the deadly and destructive Great Hurricane of 1938.
One wonders if my platform companions are now watching their grandchildren growing up, as I am. Wish I had gotten their story. I was too busy watching what was whizzing by on the tracks.
---
In following our love for trains, it's easy to get caught up in what's new that rolls by us. But let's not lose sight of the fact that many of the same corridors that host the latest locomotive technology or "heritage" unit also once hosted history, however major or minor. Find those people with stories to tell and gain an appreciation for what happened "down at the depot". And if the depot still stands, enjoy feeling the ghosts of those who stood on its platforms.
Stu Nicholson – Photographs and text Copyright 2018