Everyone knows the train
does not run anymore. Until it does.
---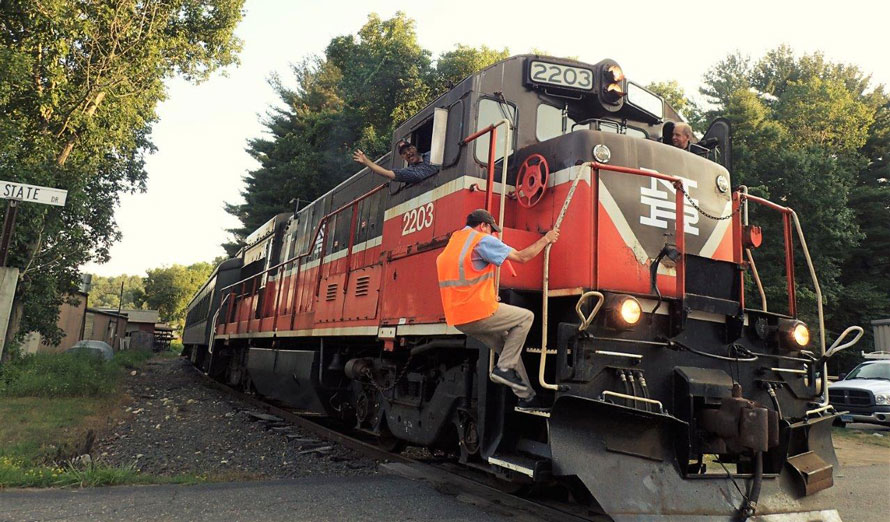 Railroad Museum of New England
The first passenger train to Torrington ran last night. Three more Wednesday evenings it will happen unless it rains. We have been there before on event trains, and it's always the same look at the people's faces. They want their picture taken in front of the train. Many see the RR track crossings every day, but everyone knows the train does not run anymore. Until it does. You see one of our volunteers at the crossing, and you should see the people in that brown house each time we go by waving and yelling to us. I see young and old people just stop and everyone takes out their cell phone to take a picture of the old train that's in a place where everyone knows there are no trains anymore—not since the 1960's.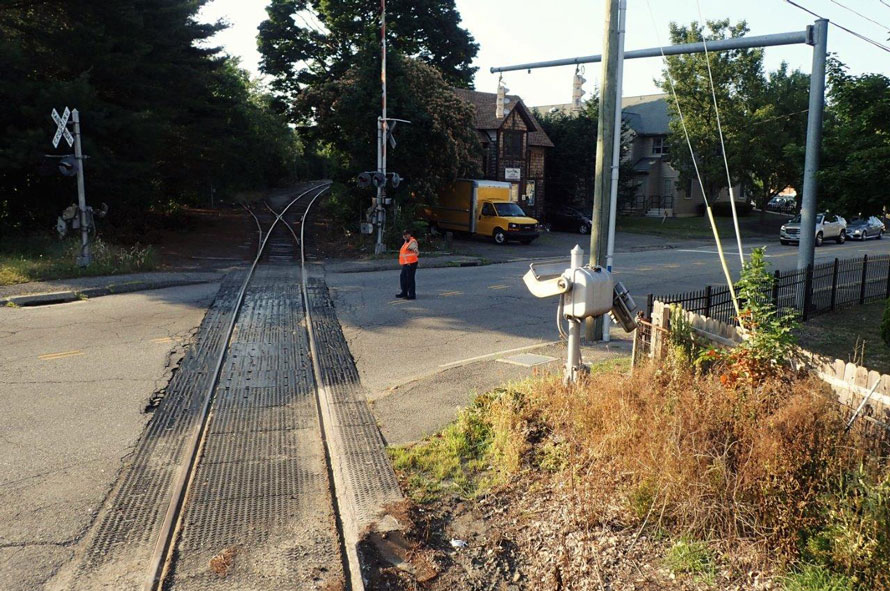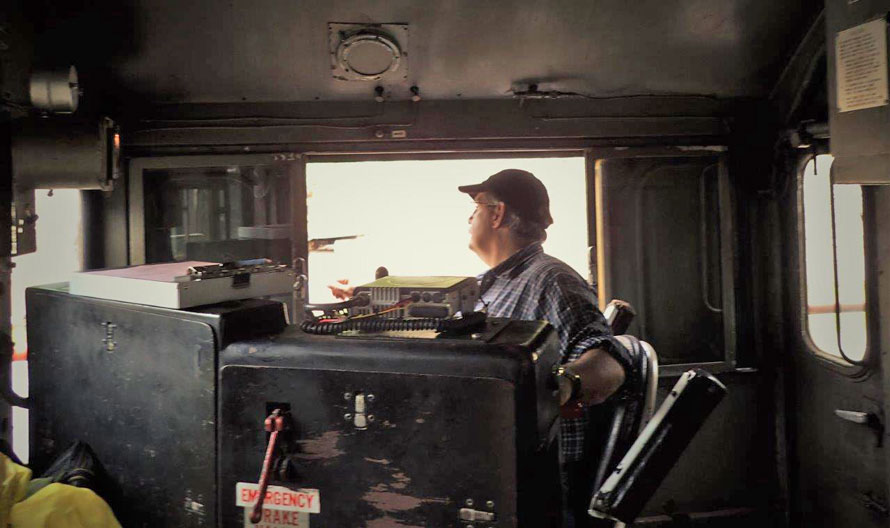 I was the conductor last night with my student brakemen, Mike Futschik, helping me out by flagging at each crossing. We made two trips south from Torrington before we went south to Thomaston at 7:00 pm.  Twenty times we stopped and protected the crossings, and the people in the cars kept looking and looking, wondering why we were stopping them. As the train went over the crossing many took pictures and smiled. The look of wonderment on adult faces was like the kids when they see Santa at Christmas. We had about fifty-five people come and pay to ride the first trains to Torrington in many years and if more people come and ride and support "the old train that does not come to Torrington anymore" then I think the train that never comes to Torrington might keep coming up the track.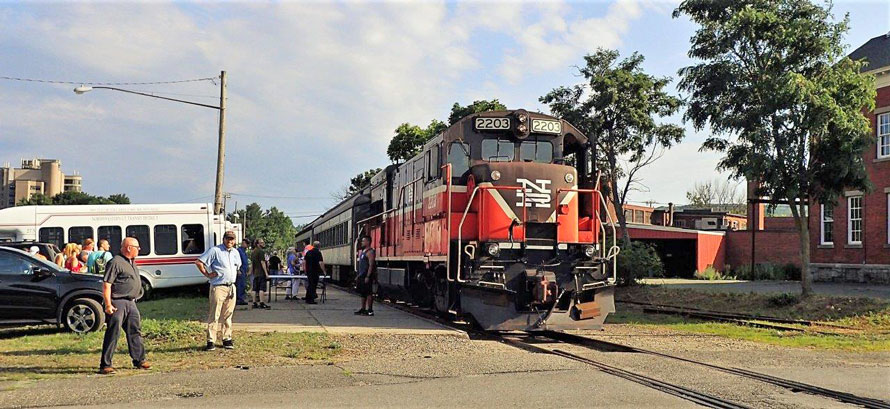 Standing by the track taking pictures does not pay to get the old train up the track. We need support, even though we are all volunteers. It's only $20 round trip to ride the old train with the forty year old engine that Andy and Joey keep going. Our coaches are about 100 years old and it takes a bunch of volunteers to keep the roofs from leaking and the car windows moving up and down for "air conditioning."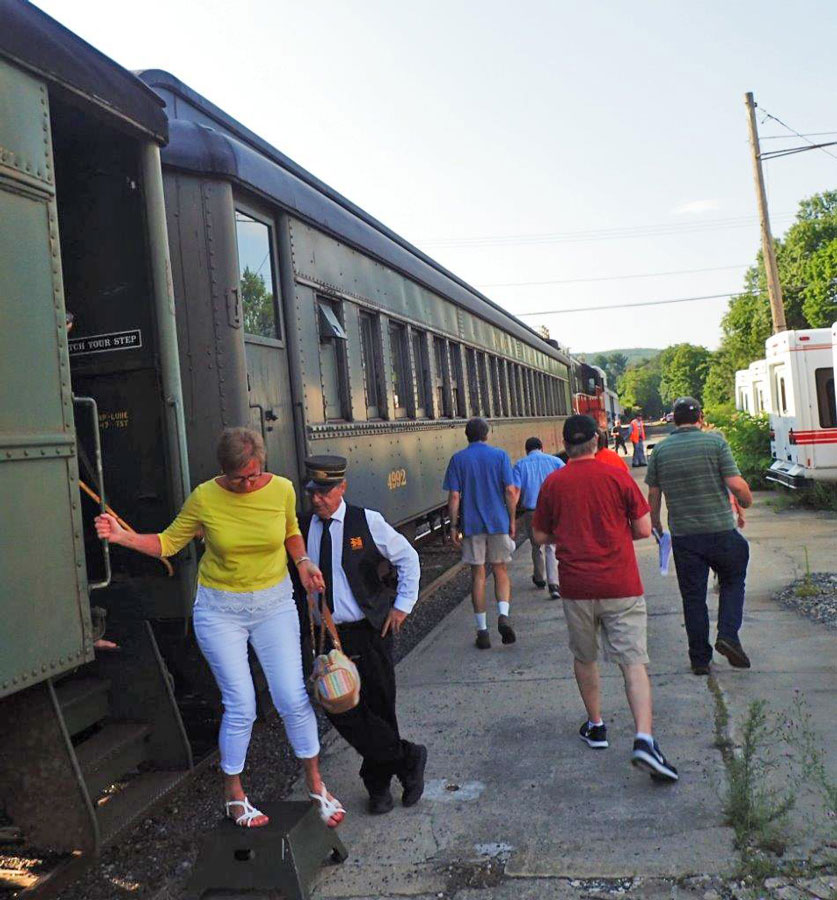 On July 18, 25th and August 1st, the "old train" will be leaving Thomaston Station going north to Torrington again. While in Torrington you can walk into town where they have food trucks as well as other places to eat. It's called Torrington Days or something like that. An old Connecticut town is doing it up for people to come and enjoy an evening out. Riding the "old train that does not run anymore" makes it even a better night.
Come out and support the "Old Train" so people will say "Oh yes the train does run now!" It comes through the Litchfield Hills and the forest along the Naugatuck River, over a dam with a great view. and when you look out your open window you can see the people's faces as they see an old train chug up the track.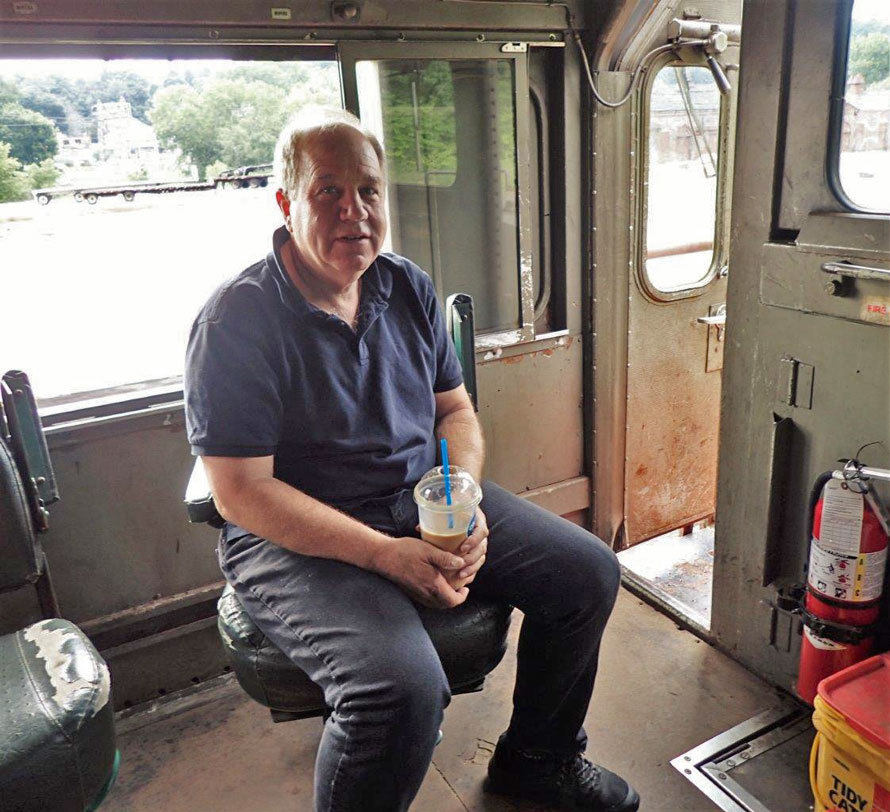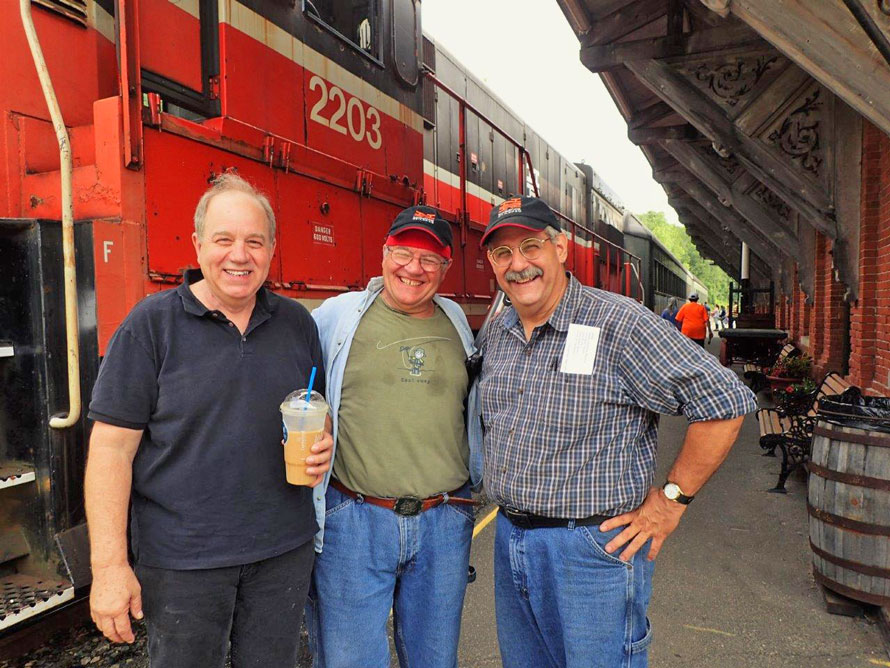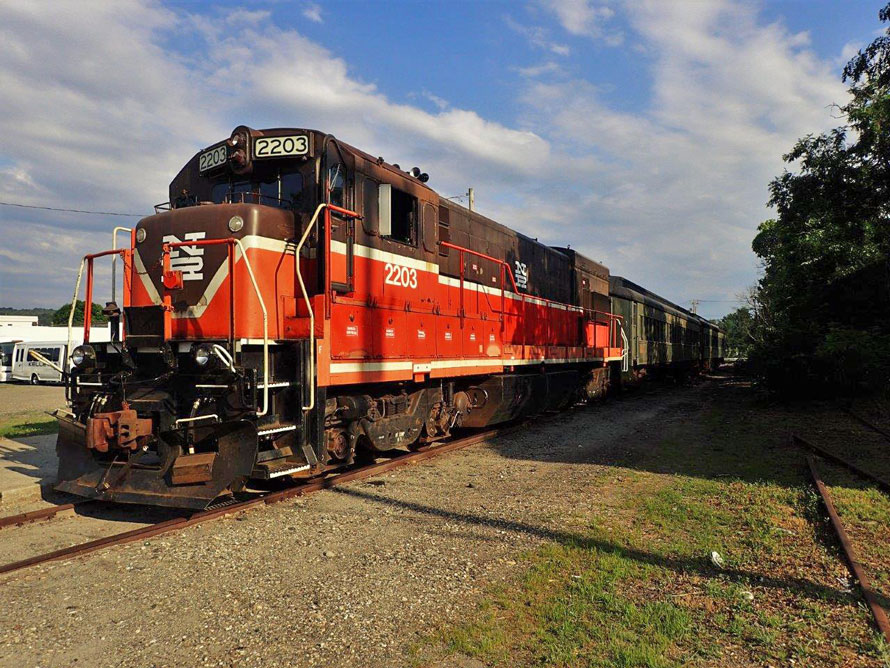 John Springer – Text and photographs Copyright 2018