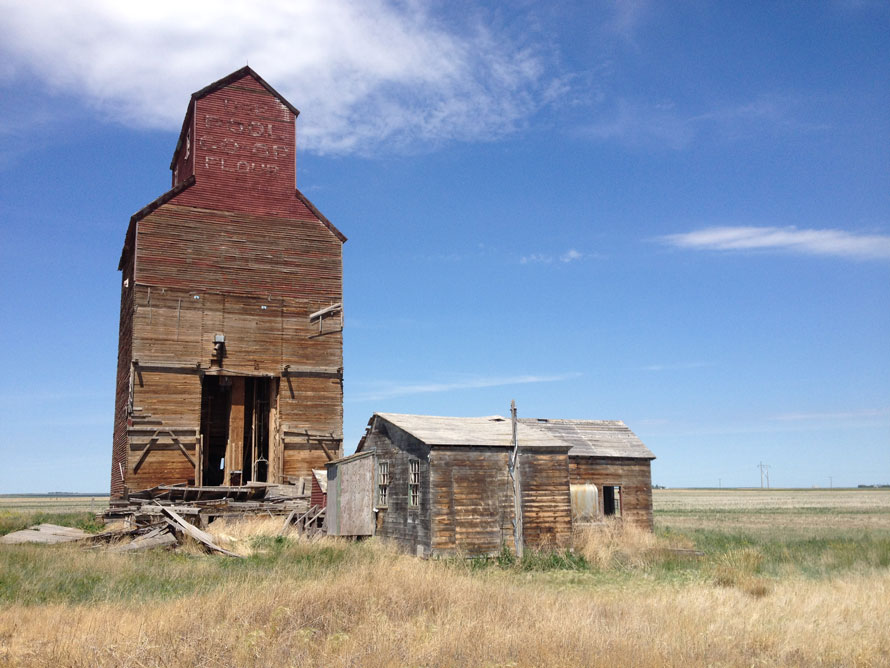 I was driving down Highway 4, between Rosetown and Swift Current, Saskatchewan, when I saw the old abandoned wood crib elevator in a farmer's field just off the highway. How, I wondered, did it come to be there, all alone?
As it turns out, the elevator was once on a railway line—the old Canadian Pacific Railway McMorran Subdivision. Built in 1923, it was one of at least two elevators in the hamlet of Thrasher. But on this summer day in 2015, there is only one elevator left, abandoned like the rail line, and like Thrasher itself.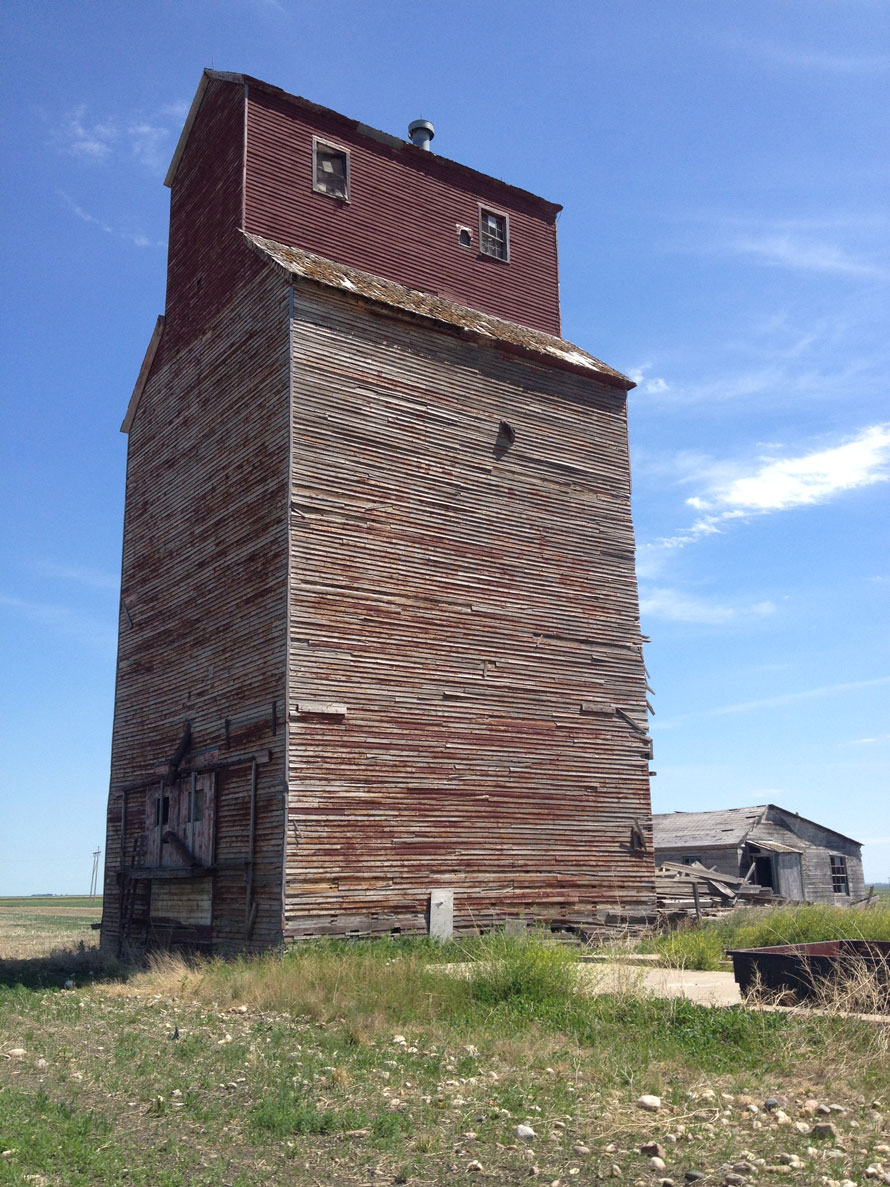 Many years ago, the old elevator would have been alive to the sounds of trains and the voices of farmers exchanging news, talking about the weather and complaining about the railways and the Wheat Board.
But when I went to inspect it closer up, all I heard on this day was the sound of doves cooing inside the empty old structure. That and the sound of the wind, blowing the past away.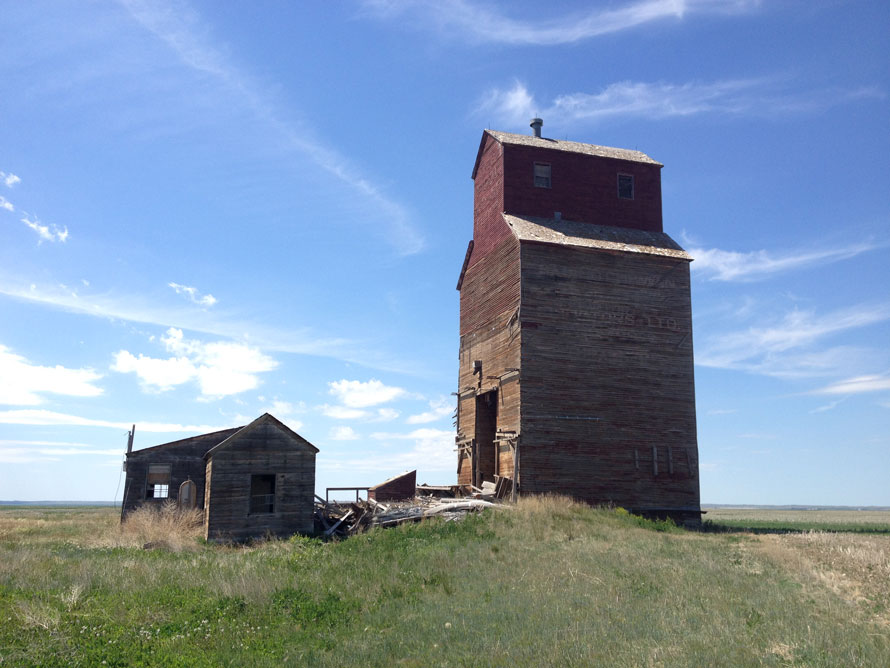 ---
The Thrasher elevator burned down in 2017. Deemed a safety hazard, it was intentionally destroyed. According to the Regina Leader-Post, from which the photos of the elevator in flames are taken, it took only twenty-eight minutes for the elevator to be reduced to rubble. According to the owner, farmer Stuart Lawrence, it was the last vestige of the former town.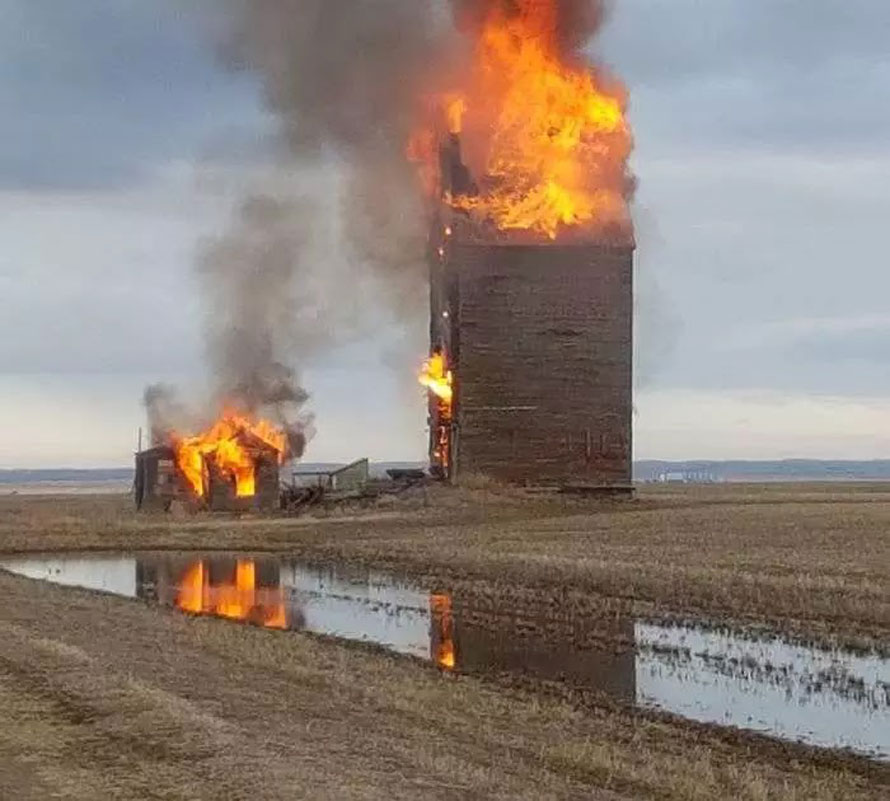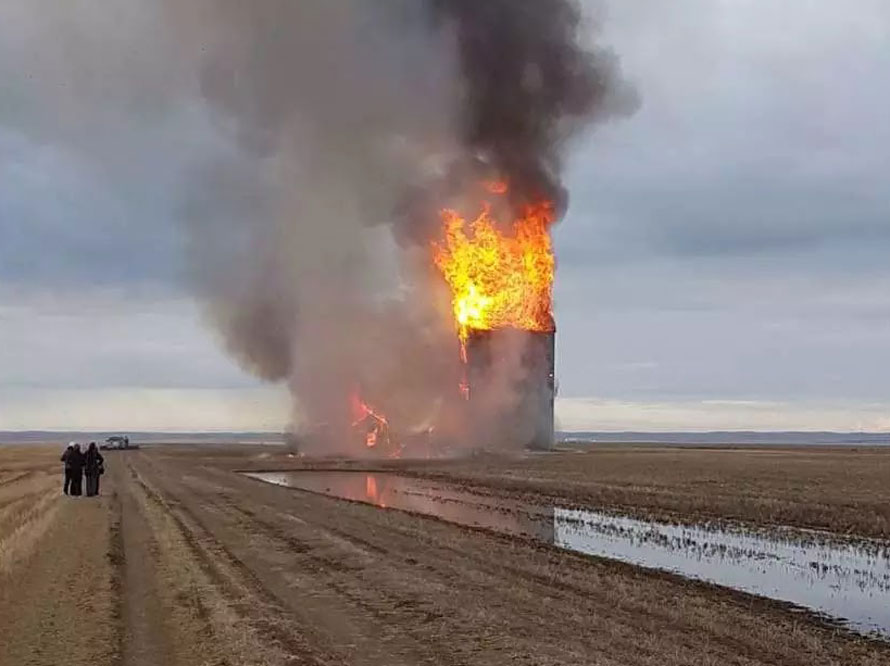 At one time there were about 6,000 elevators like the one at Thrasher on the Canadian prairies. Today only about 600 or fewer remain, many of them abandoned. The destruction of the Thrasher elevator means there is one less on that list.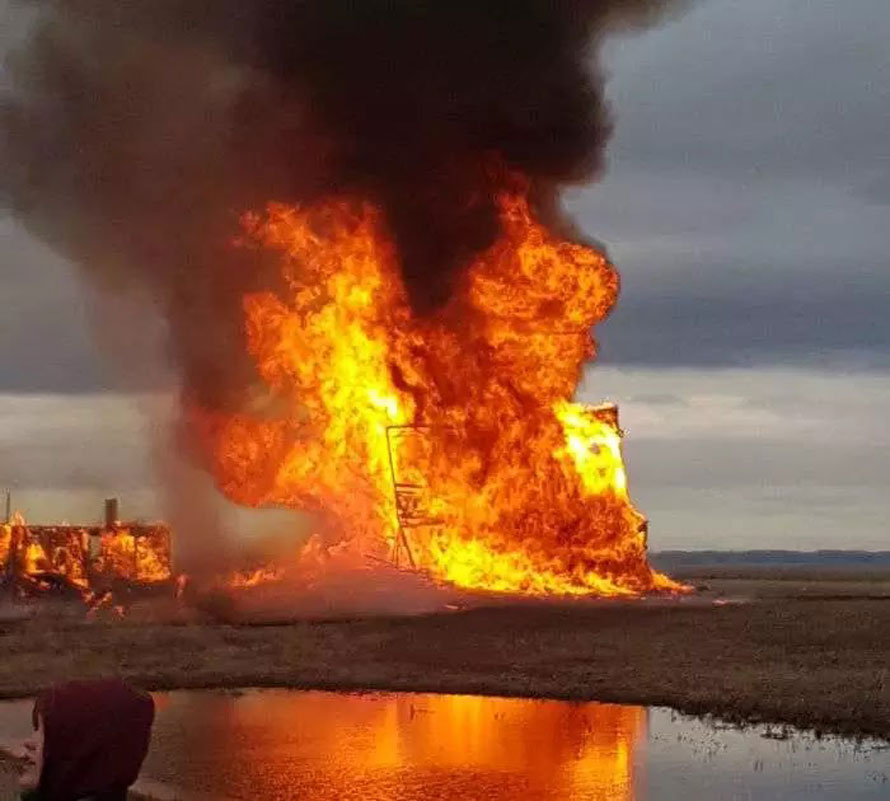 John Longhurst – Text and photographs Copyright 2018