. . . But catch them while you can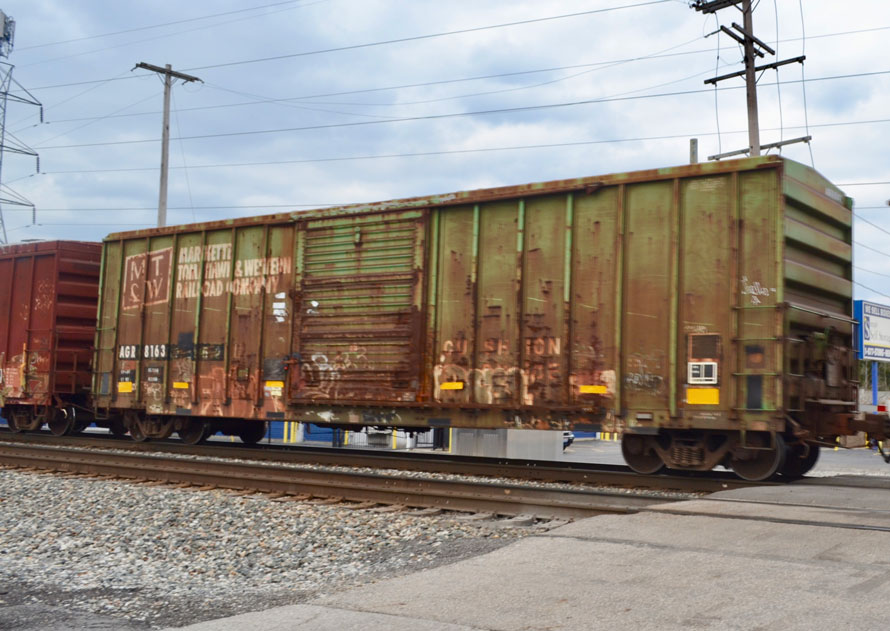 Call it the impact of the homogenization of American railroading, but it's been easy to get a little jaded or even bored standing at trackside lately. Another set of all-black & white NS "Thoroughbreds" or armour-yellow Union Pacific locomotives rolling by with a roar and maybe a friendly whistle blast from the engineer.
That describes a day last summer, when yet another otherwise nondescript freight train rolled by me at one of my favorite Columbus, Ohio viewing spots. And then, amid a string of grain hoppers with reporting marks I didn't recognize, bland paint and no other markings, one car stood out and left me picking my jaw off the ground.
It was weather-beaten, to be sure. But the lettering and the railroad banner "flag" was easily recognizable. The big yellow shield with the script letters "D&H" showed through the grime and rust, as did the side-spanning lettering "Delaware & Hudson"! My Nikon was (thankfully powered up and focused and I managed to squeeze off one quick shot.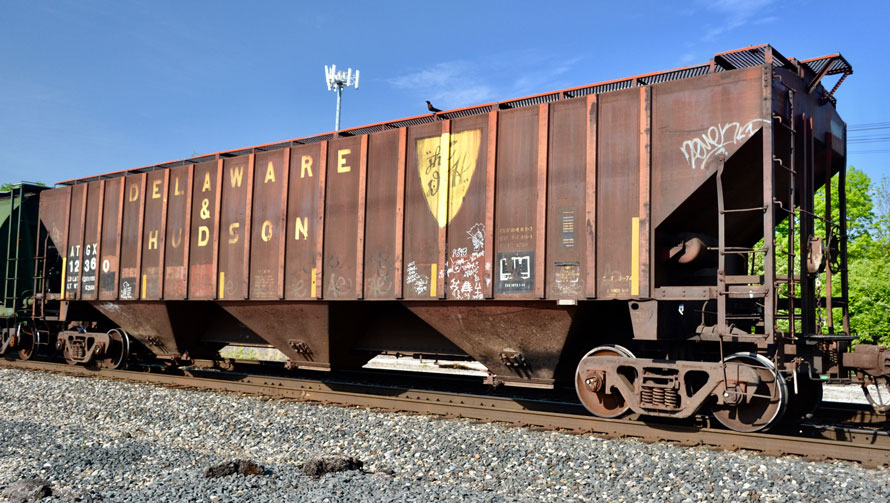 ---
I grew up in the Northeast, where the D&H served as a bridge to the western and Canadian railroads along with its long-gone contemporaries like the New Haven, Lehigh, Reading, et al. You just don't see their flags fly on the sides of passing freight cars that much anymore. But they, or at least some of them, are there.
The blandness of corporate car ownership is spreading like the rust on that old D&H grain hopper.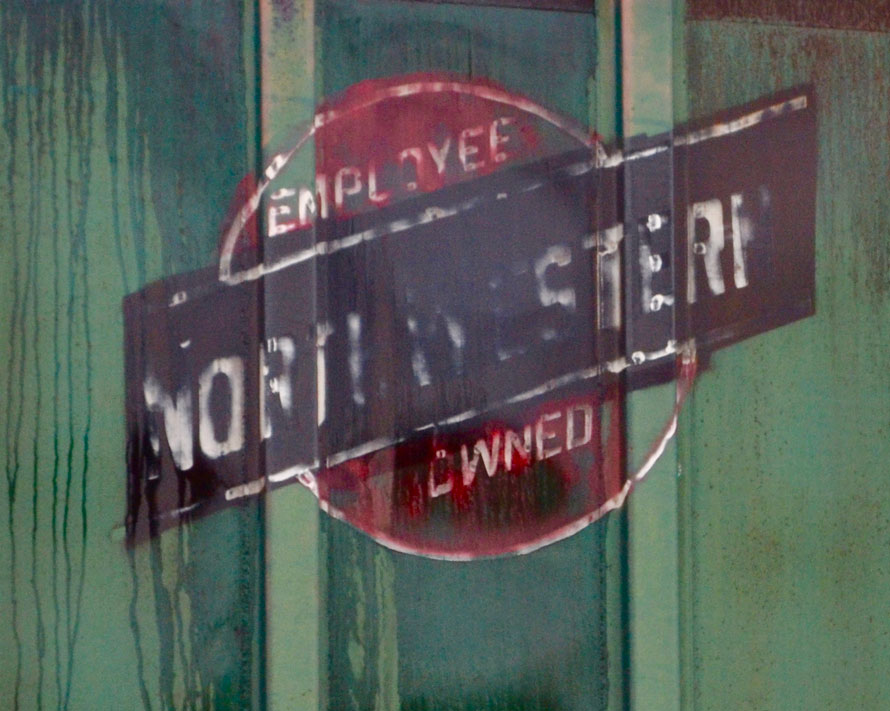 And it got me to change my approach to shooting trains. Too often we literally focus on the locomotives and forget the rest of the train. Yes, one intermodal looks like the next, as do coal and ethanol unit trains. But every now and then, a "flag" from yesterday will indeed fly past and disappear before you know it. If you've turned away after getting that 3/4 angle shot of the 103rd SD-60 in your photo archive, you may have missed that flag altogether.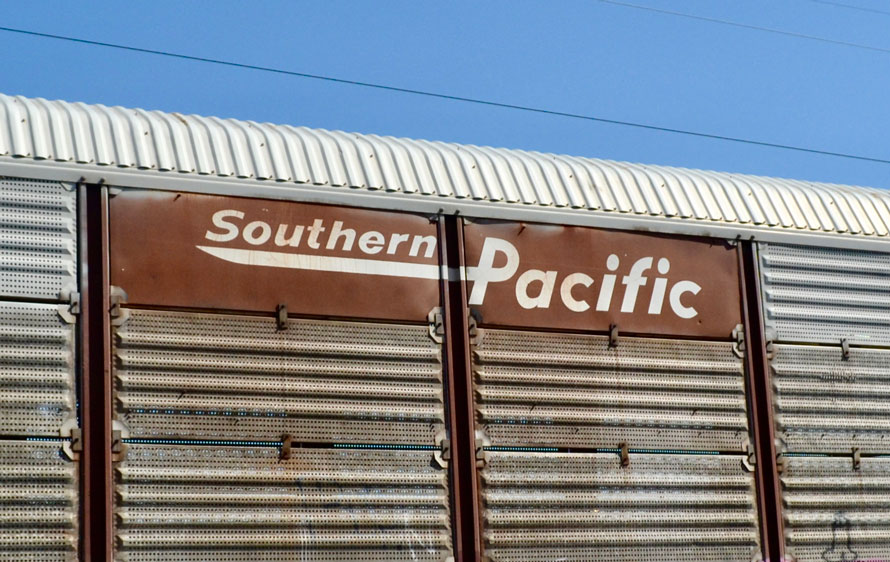 So, I stopped concentrating on what was pulling the trains I watched, and started paying attention to the rolling stock. The photo gallery below is some of what I've spotted in the past year. For many of you, these names and banner flags probably bring back memories of your hometown railroad. Since there are (to my knowledge) no New Haven Railroad freight cars still in use, the appeal for me now is capturing a bit of railroad history before it fades into the grays, off-whites or browns that are today's freight car "color wheel." The average double-stack intermodal train has more color.
In doing this, I've noticed even some of the railroads that originally merged away our "home roads" into distant memory are themselves beginning to fade: Penn Central, Conrail, Chessie, Norfolk & Western, Southern Pacific, Chicago & Northwestern and others.
Catch them while you can. The blandness of corporate car ownership is spreading like the rust on that old D&H grain hopper.
Click on image to open in viewer.

Stu Nicholson – Text and photographs Copyright 2018