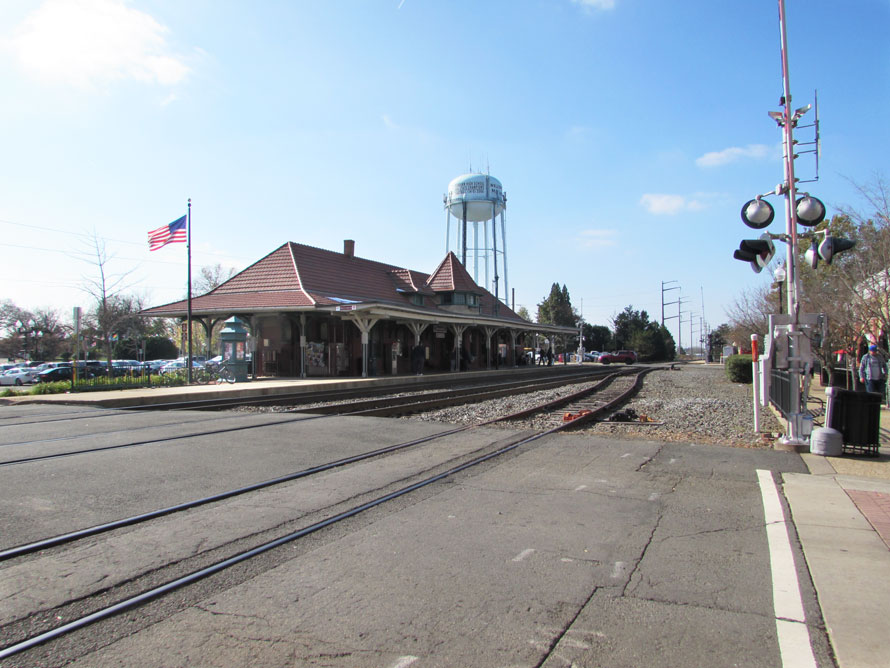 When you ask people what is famous about the city of Manassas, Virginia, what do you think their answer will be? Most of the time, the answer will be the two major battles of the Civil War. Besides, it was in the first battle where a Confederate general named Thomas Jackson earned the name 'Stonewall Jackson'. The Manassas National Battlefield Park is the most visited historic site in Manassas, but what most people do not know is how Manassas came to be.
The city was originally called Manassas Junction. It was built around the junction of two railroads: the Alexandria and Orange and the Manassas Gap Railroad. Both of these railroads had major roles in the Civil War. (These routes are now owned by Norfolk Southern.) It was also here in Manassas that the railroad was first used in military transport. General Thomas 'Stonewall' Jackson boarded his troops on a train in what is now Delaplane, Virginia. They rode the train to Manassas, and marched north to the battlefield. So you can say that the railroad aided Jackson's victory in the Battle of First Manassas and that the Manassas National Battlefield owes its popularity to the railroad as well. It was also the southern terminus of the Centreville Confederate Military Railroad, the first railroad in the United States that was strictly for military service. It ran between Manassas and the Confederate camps in Centreville. Sadly, this railroad was destroyed after the Confederate army departed Centreville, and there are just a few roadbeds that show little evidence of this railroad today, and they are mostly on private property.
When you visit the historic section of Manassas, you can walk to the train station and see the same tracks that the city was built around. You can stand and watch the Amtrak, Virginia Railway Express and the occasional Norfolk Southern freight train pass through. You can look east and see the area where the first military railroad in America once fed the main line. You will be standing near the spot where General Thomas 'Stonewall' Jackson de-boarded the train to march his troops to battle and to victory. You will be standing at a place of railroad history.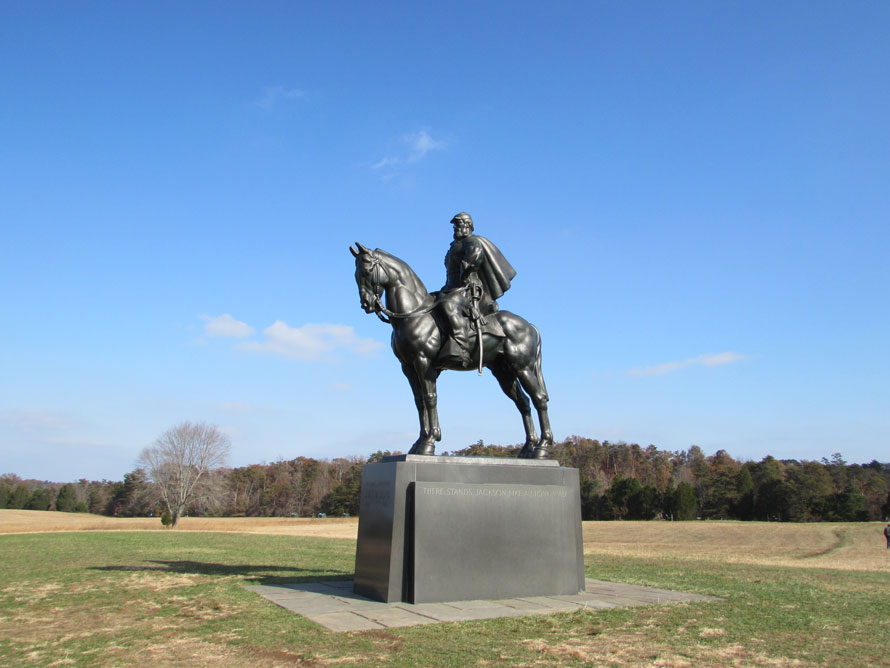 On the first Saturday in June the city of Manassas celebrates its railroad heritage with Railroad Days. Model railroaders of all scales set up their displays, and the Virginia Railway Express offers train rides from the depot along the main line for an admission fee.
As you drive through Manassas, as you drive around the Manassas National Battlefield Park, as you walk through the historic old town, remember that it all began with the junction of two railroads.
John Cowgill – Photographs and text Copyright 2019