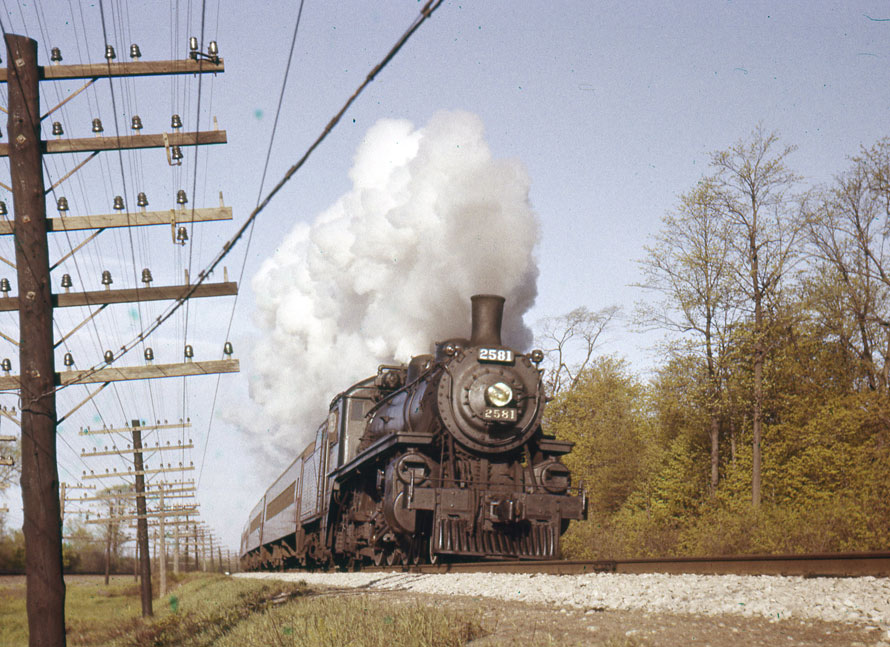 Like so many of us, my interest in railroading led to a parallel interest in photography.  Not only did I have the pleasure of planning the photo, but later the images evoked powerful memories of people, places, and events I had encountered as I learned more about this fascinating industry.
Happily, trains and the people who enjoy them have left millions of images for those of us who came after to view, and to help us understand the way things were.  Our photo collections are impressive and historically important, but too many of them are kept in slide carriers tucked away in closets.  They are not forgotten, but are too often not seen.  In the past few decades, the railroad industry has undergone modernization and changes that few of us would have dreamed of when we took our photographs.  Think of what has disappeared in our lifetimes.  Cabooses, towers, and with the implementation of PTC, even many wayside signals are gone forever.  So much is being lost so rapidly that even what seems like mundane photos might just provide a valuable link to a missing piece of history, and for that reason are worth bringing back to life and preserving.
In fulfilling our responsibility to preserve and disseminate our collections for all to enjoy and appreciate, we are fortunate to have technology today that makes preservation easy and relatively inexpensive.  When I retired, I realized that this was a great opportunity, so I bought an Epson flatbed scanner, and started to make electronic digital copies of all my photos.
---
Most of you have seen the many railroad images taken by Thomas J. Donahue, who spent his career working for the New York, New Haven, and Hartford Railroad as a Signal Station Operator.  He brought his camera to work every day.  On his rest days, he would travel throughout the northeast and eastern Canada in search of steam locomotives, which were disappearing at a rapid pace following modernization with diesel locomotives after World War II.  TJ's collection of photos was left to be curated and cared for by John Garofalo, another ex-NH employee.
During a visit to the SONO Switch Tower Museum in Norwalk, Connecticut (open summer weekends) I was speaking with John, and he mentioned that among TJ's slides about 175 had deteriorated over time, and had become unusable. The dyes in the film had undergone a severe color shift which left them with a deep red cast.  I offered to work with my Epson flatbed scanner on the color shifted slides and try and bring them back to life.
The process is easy and fun, and uses amazing software included with the scanner.  The slide's image, once scanned, is converted into component colors of red, green, and blue.  The intensity of each color can then be individually adjusted to compensate for any color deterioration, and the original colors can be restored.
For those of you thinking about what to do with your own collections of photographs, please consider investing a few hundred dollars in a scanner.
I hope you enjoy these images of some of TJ's slides before and after color corrections. I know that TJ would have been delighted with the result, and the knowledge that his wonderful images have been preserved for all to enjoy and share around the world with a few clicks of the computer mouse.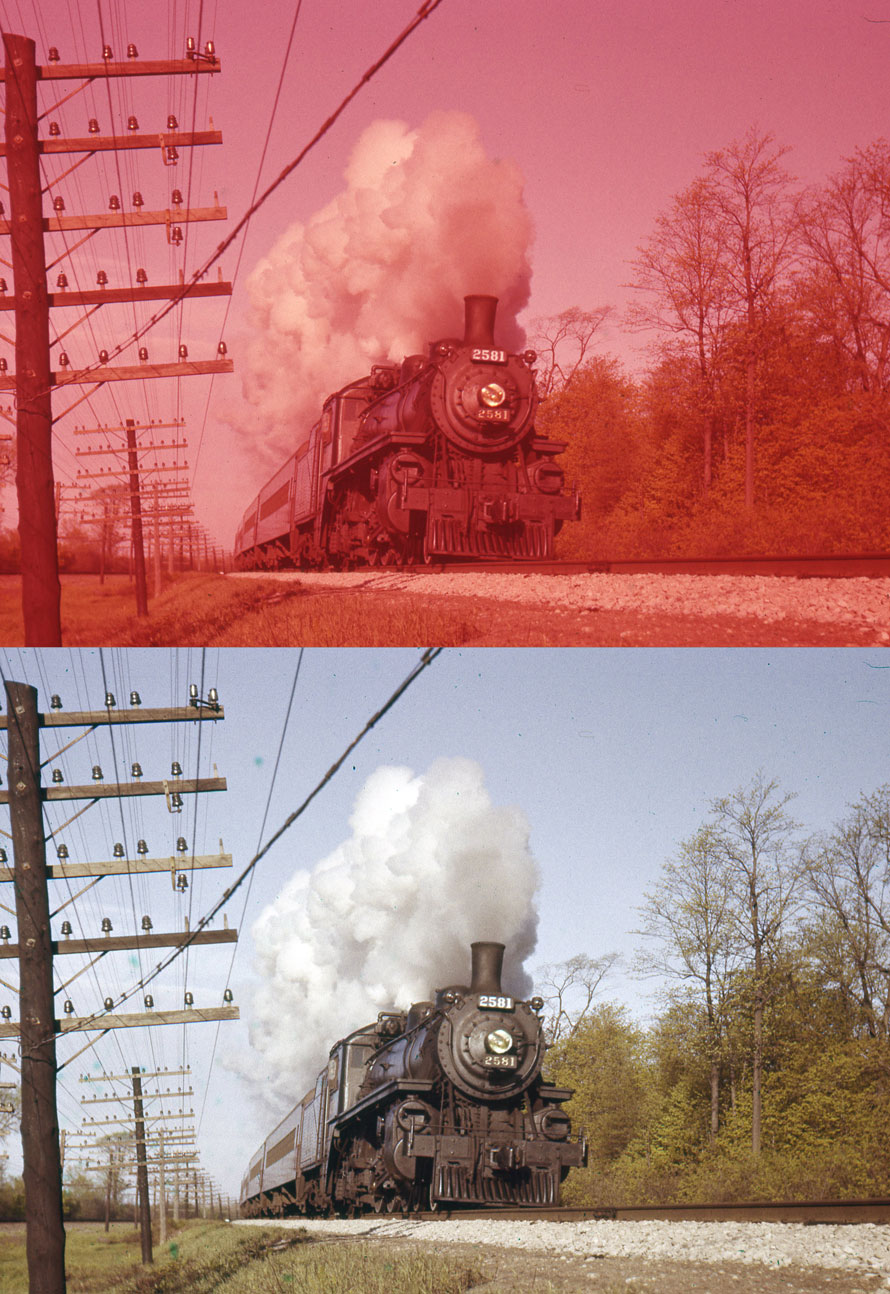 ---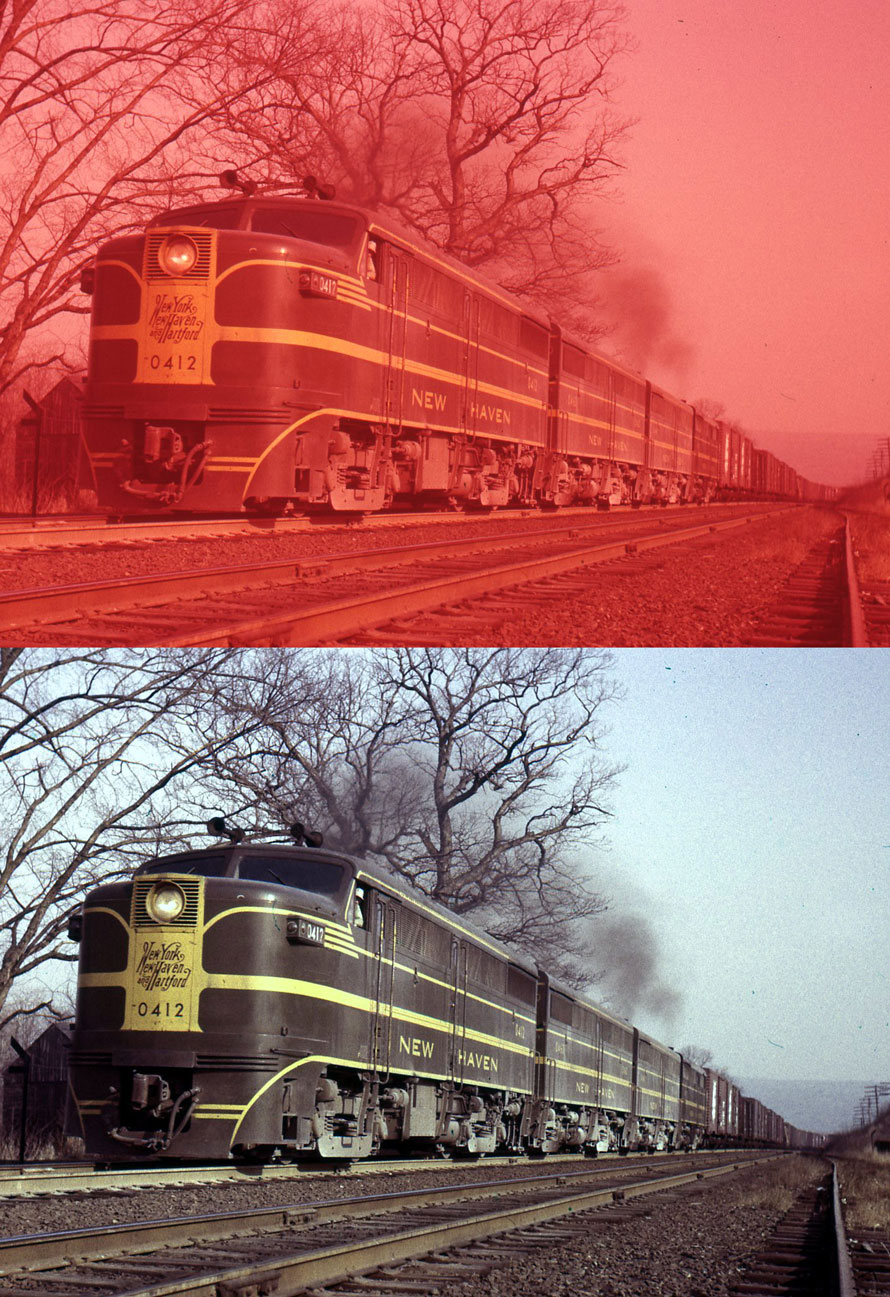 ---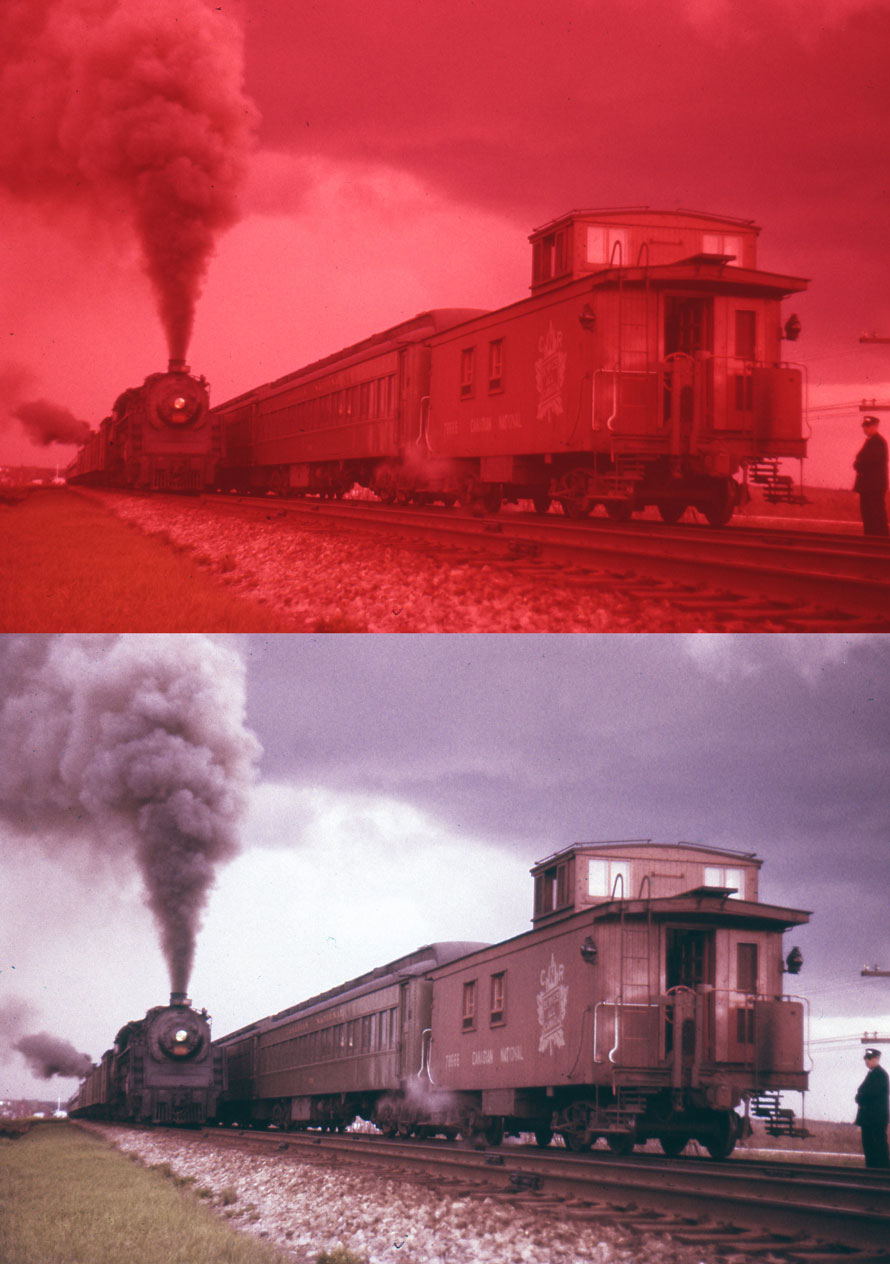 ---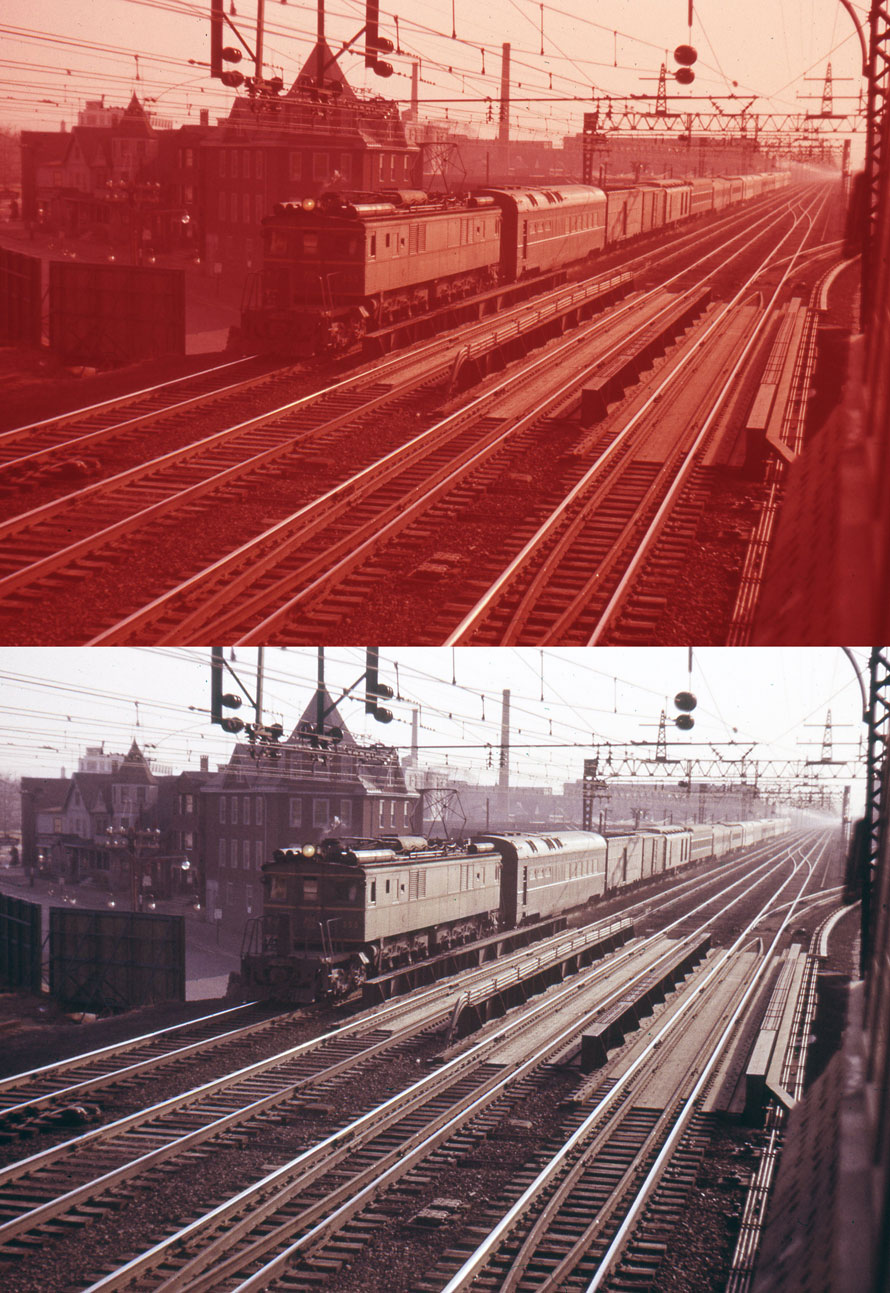 ---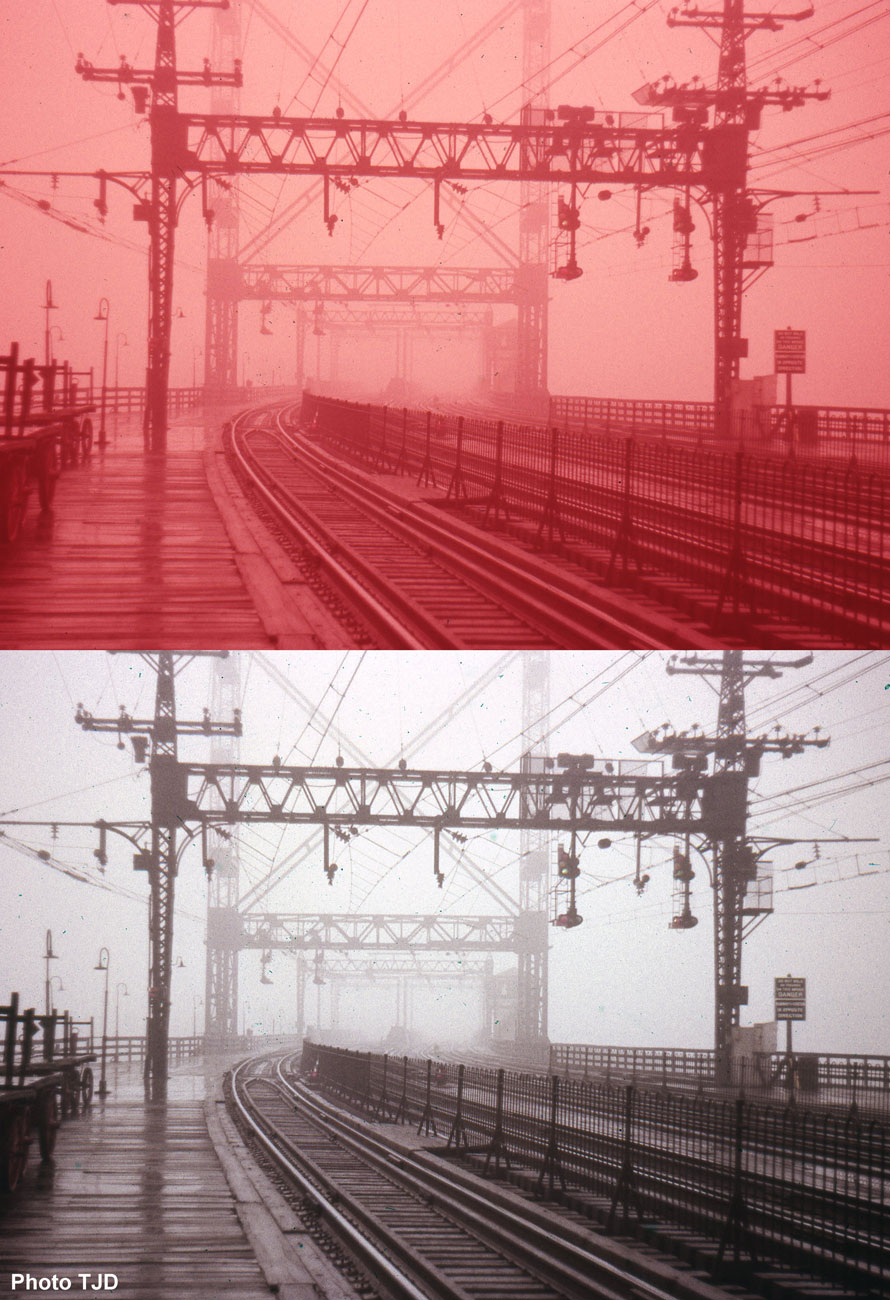 Bob Hughes – Text Copyright 2017
Photographs by Thomas J. Donahue - Edited by Bob Hughes
Used with permission of John Garlofalo