Work in Progress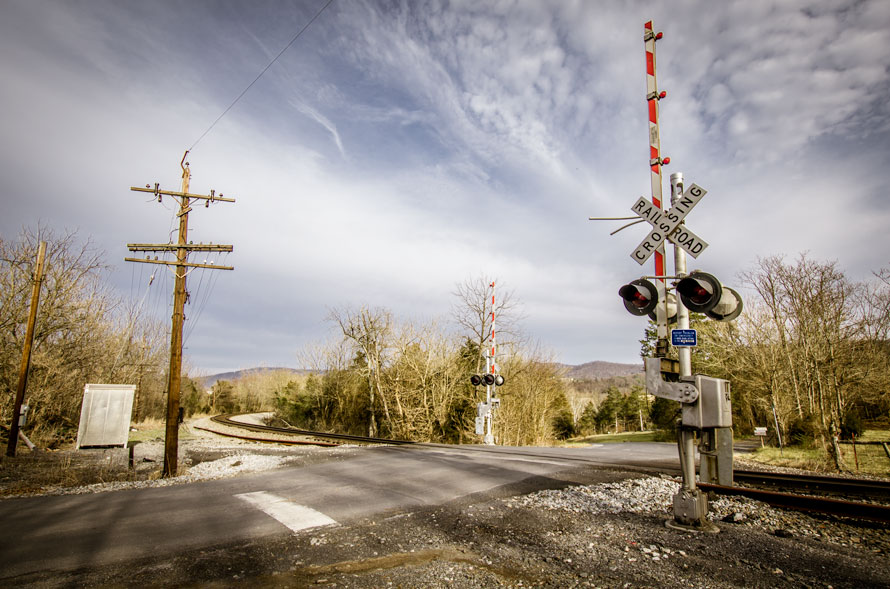 That "killer" image that we all look for is sometimes not enough. To tell a story, go deeper into a subject or come to terms with an idea or emotion that cannot be expressed in a single image, we may need to undertake a multiple image project.
Sometimes projects come together after the fact when we find among our images relationships that we didn't see at the time we made the shot. Sometimes projects are very intentional, involving research, shot lists, perhaps even a storyboard. Last month I mentioned David duChemin and his concept of using the camera as a tool of exploration, and I recommend his current video podcasts where he expands this idea in relation to personal projects. Simply put, David's advice is to get an idea that interests you and is not too broad, and begin exploring that concept visually with a camera.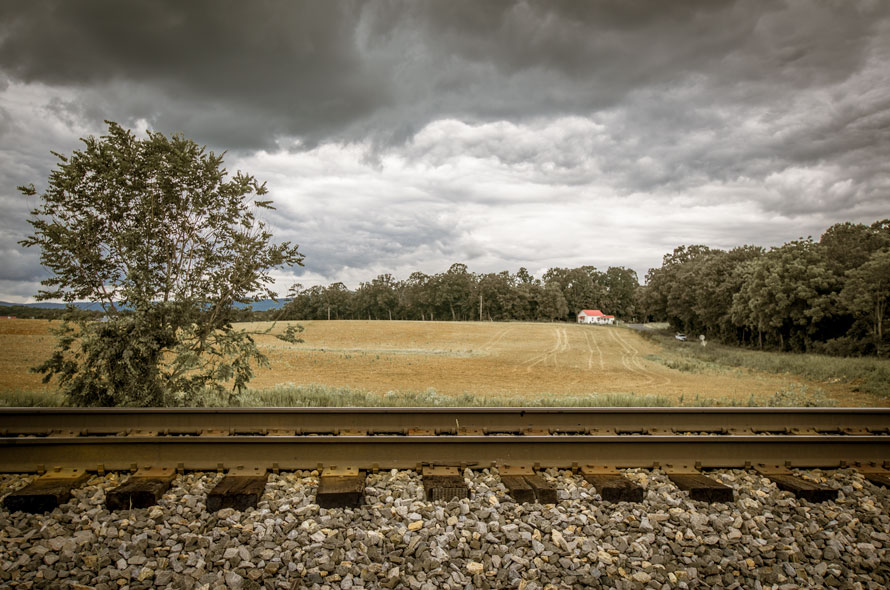 At the beginning of the year, I began working on a project about places along a segment of Norfolk Southern's Shenandoah Valley Line between Elkton and Front Royal, Virginia, a distance of some fifty-two track miles. The tracks run along Route 340 in the shadow of the Blue Ridge Mountains through mostly rural areas, with a few small towns along the way. The idea for this project is not very original. My touchstone, or inspiration if you will, comes from these words by Michael Flanagan in his book Stations:
"Railway tracks merge with and alter the terrain whenever they climb a hill, bridge a stream, cross a viaduct, tunnel into a mountain or wind through a city. Envisioning this network as a map of specialized trails, a pattern of meaning emerges, connecting us to landscape's essential mystery. We are linked to the whole constellated system, in which even the lowliest trackside spot may be ennobled with a name, and every station is a star . . ."
There is no grand plan for this project, no search for "killer" images. At this point. I am simply taking visual notes with the camera as I attempt to dig deeper in the "landscape's essential mystery." One day it may all come together and I can share the results here. In the meantime, it is a work in progress.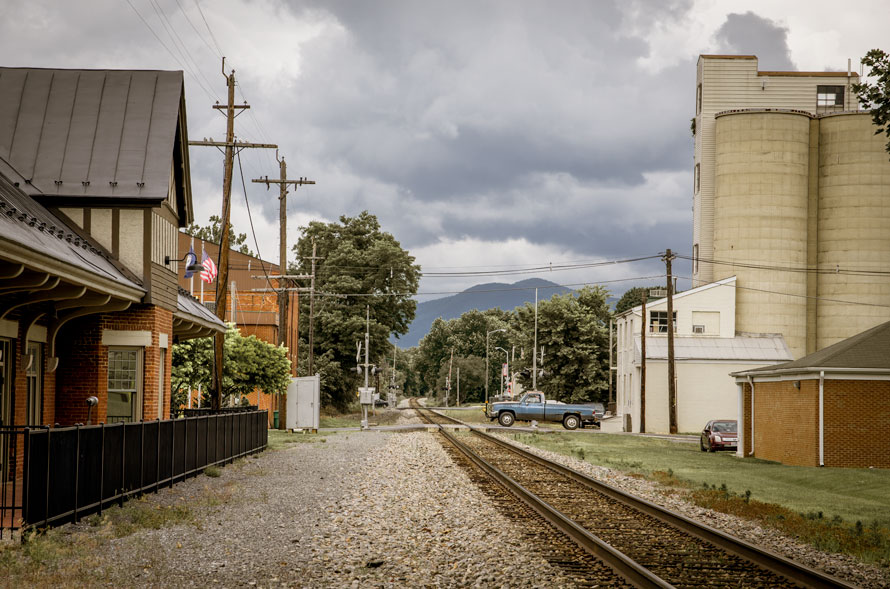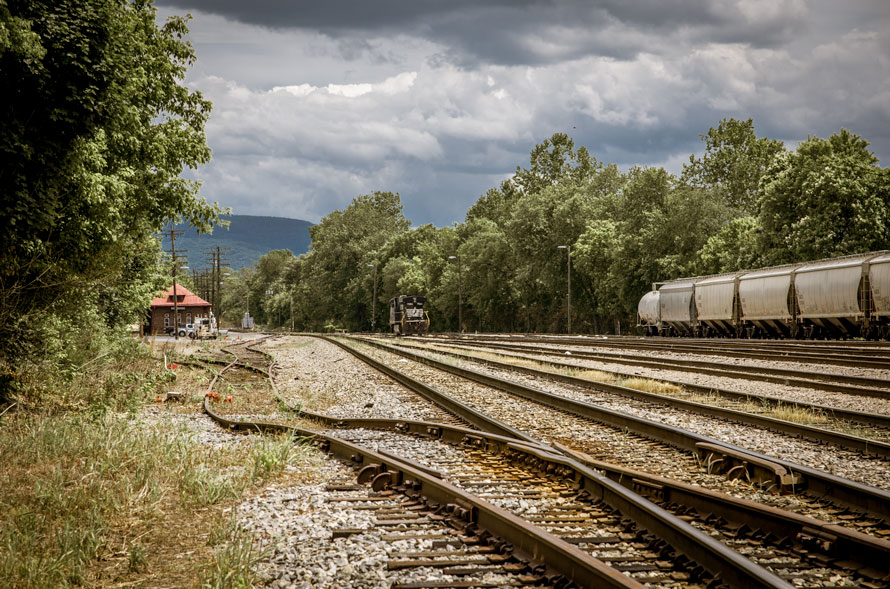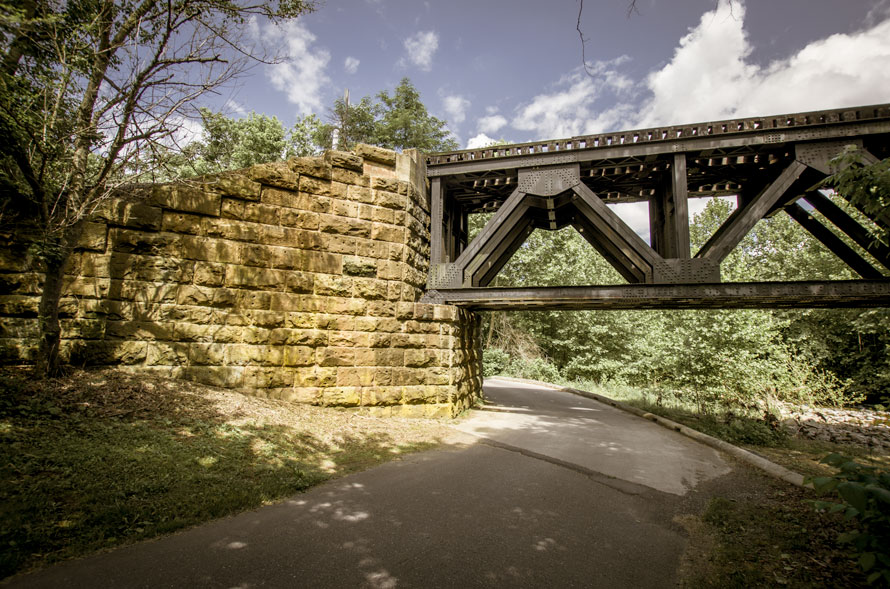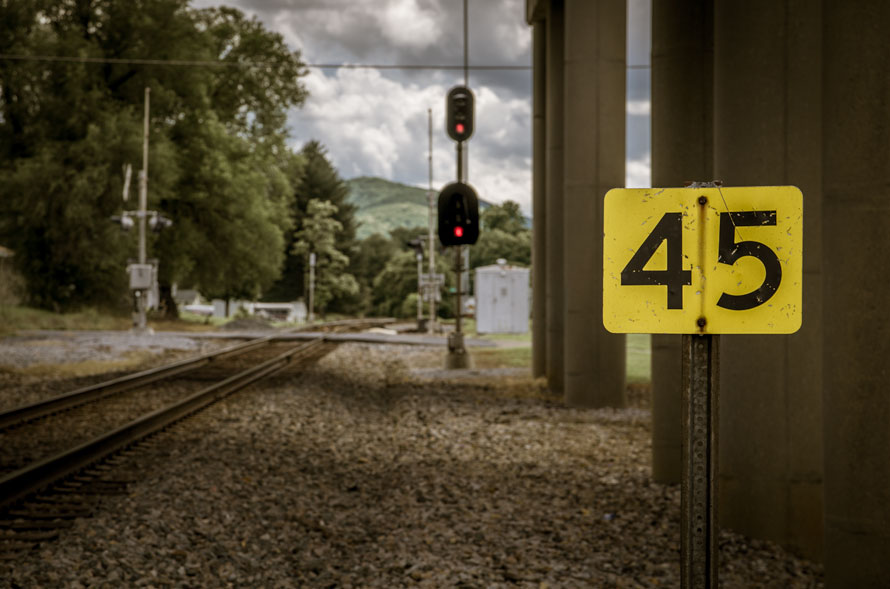 Edd Fuller, Editor – Photographs and text Copyright 2017
Comments are always welcome. I would love to hear your thoughts on this, or any other subject.