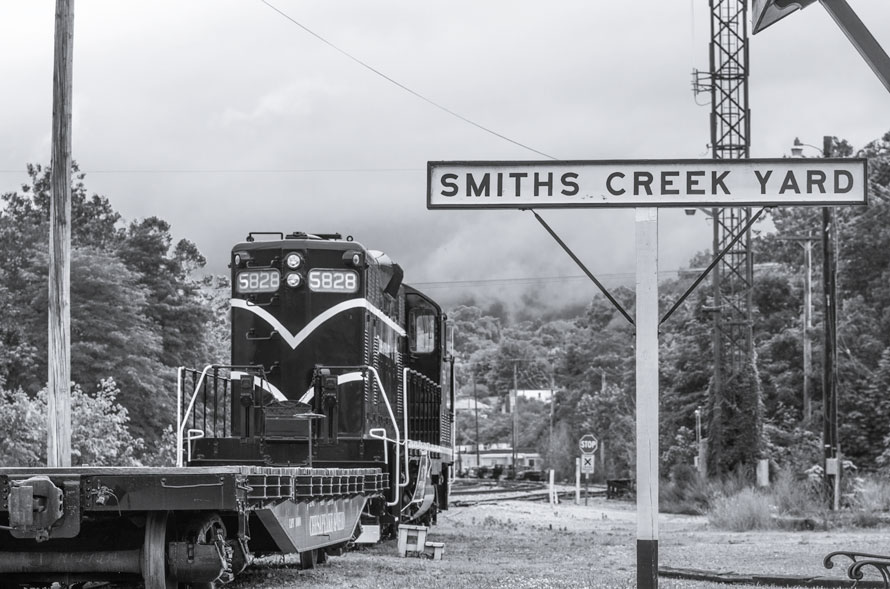 Driving into town on a rain splattered spring morning, Clifton Forge looks like dozens of other small towns scattered about the mountains of western Virginia. The only clue to the town's past is a small sign pointing the way to the Chesapeake & Ohio Railway Heritage Center.
Clifton Forge was once a booming railroad town. In the early 19th century, a settlement grew up along the Jackson River between Slaughter Pen Hollow and Smith Creek which eventually became known as Clifton Forge.
The first passenger train stopped in Clifton Forge in 1857 and the town grew along with the railroad. In its heyday, the C&O Railway employed some two-thousand people in Clifton Forge. A large shop complex prepared locomotives for the hard climb over the Alleghany Mountains to the west, and the Blue Ridge Mountains to the east. There was a large classification yard, and a separate yard to handle less than carload freight and passenger traffic. The railroad established a company hospital in town, as well as an icing plant, a laundry, and division headquarters.
These rusting artifacts represent the work and achievements upon which the present is built. We preserve not for nostalgia, but for understanding.
In the early 1950s, as steam was phased out, the work shifted to diesel shops in West Virginia, and the once booming railroad town began a long decline. Today, CSX and the shortline Buckingham Branch Railroad still have facilities in Clifton Forge, and the Amtrak Cardinal serves the town three days a week. Now home to the Chesapeake & Ohio Railway Historical Society, the story of Clifton Forge and the railroad is being preserved.
Clifton Forge is not a ghost town, but there are ghosts about. You can sense them as you walk past the empty seats in an old passenger coach. There is a presence in the dining car among the tables set with white table cloths and in the baggage car filled with luggage going nowhere. Stories linger in the air inside an old caboose. Looking down the tracks from the cab of 614, it almost seems possible to return to a different time, a different age of railroading. But all is quiet until a CSX freight rumbles by on the active tracks along the Jackson River. Nothing else moves.
Edd Fuller – Photographs Copyright 2011, 2014.

Click on the image to open in viewer.