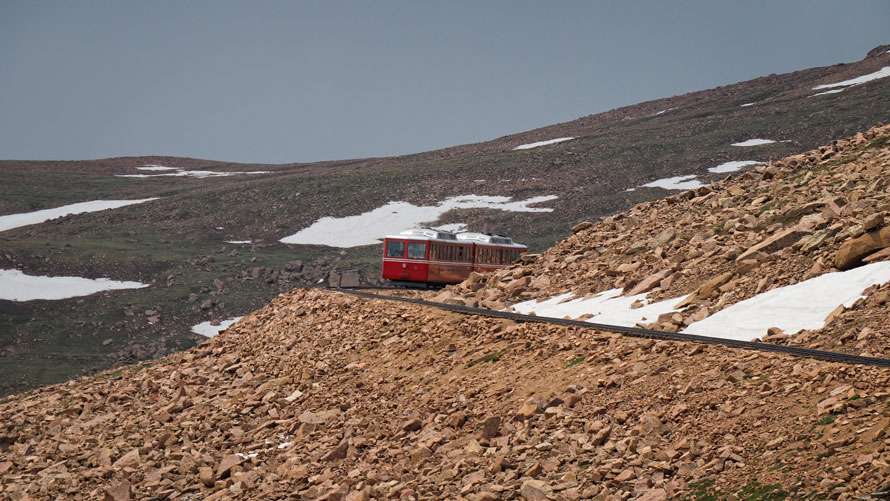 Last summer, during our Colorado summer vacation, we made a stop in Manitou Springs to ride the Pikes Peak Cog Railroad.  This is an amazing trip to the top of Pikes Peak, at an elevation of 14,110 ft.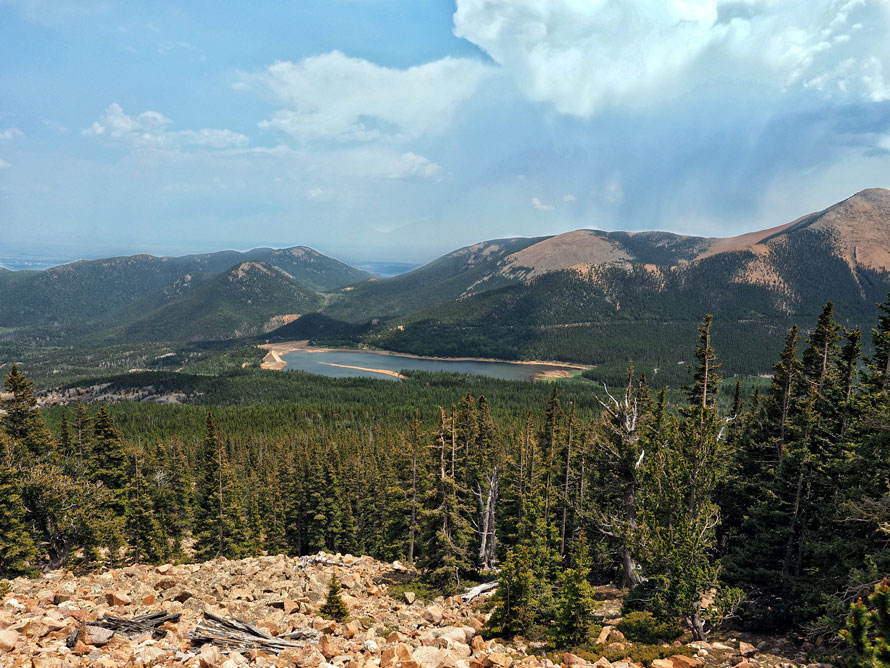 Along the way, the train passes through four different terrains ranging from high plains to alpine tundra. The route is 8.9 miles long, with very steep grades, and takes a little over three hours to reach the top. In addition to the usual two rails, the cog railroad has a rack mounted in the center of the rails. The locomotives use a cog, or gear to power the train along the track. This allows the cog train to traverse grades far steeper than traditional railroads.
The Pikes Peak railroad was started in 1889 by Zalmon Simmons, founder of the Simmons Beauty Rest Mattress Company. He wanted a more civilized way to reach the top of Pikes Peak that would also allow many more people to experience the gorgeous views from the top.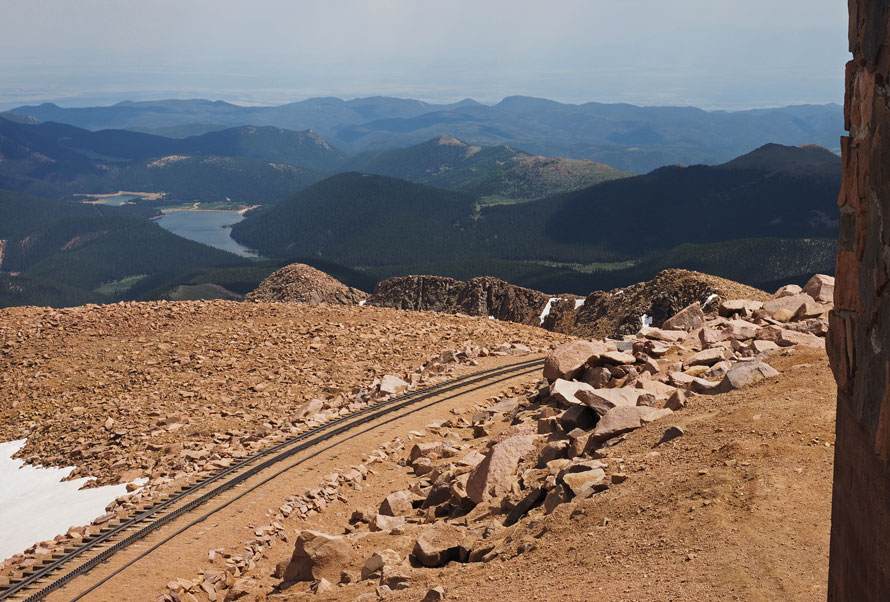 The first trains to run on the railroad were specially designed Baldwin steam locomotives with a Vauclain Compound system (two cylinders, one high pressure and one low).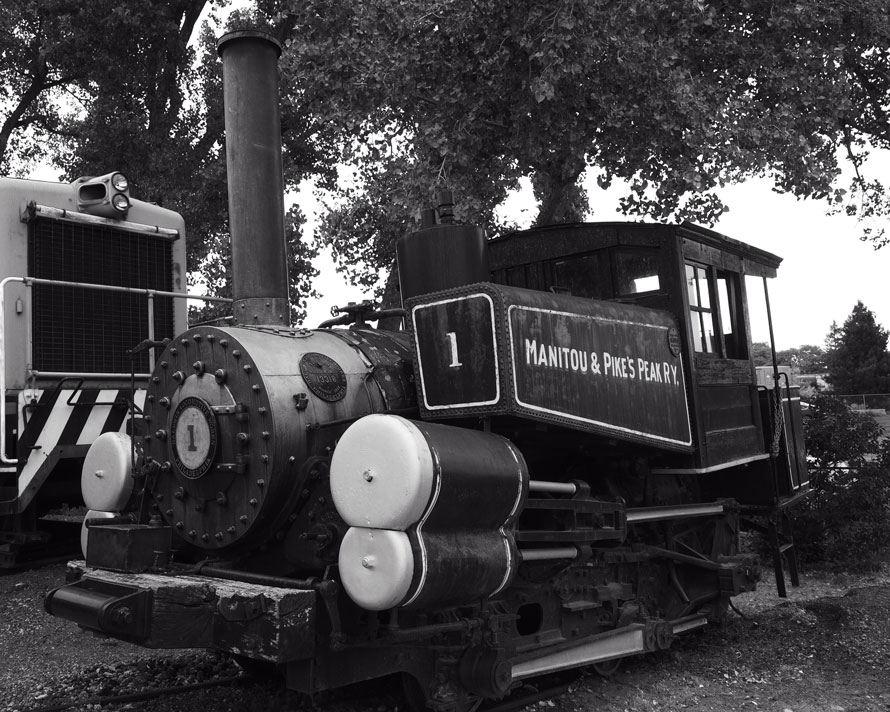 In the 1930's, the railroad began running gasoline and diesel-powered locomotives. The current locomotives are diesel-electric locomotives acquired in the 1960's and 70's from the Swiss locomotive works.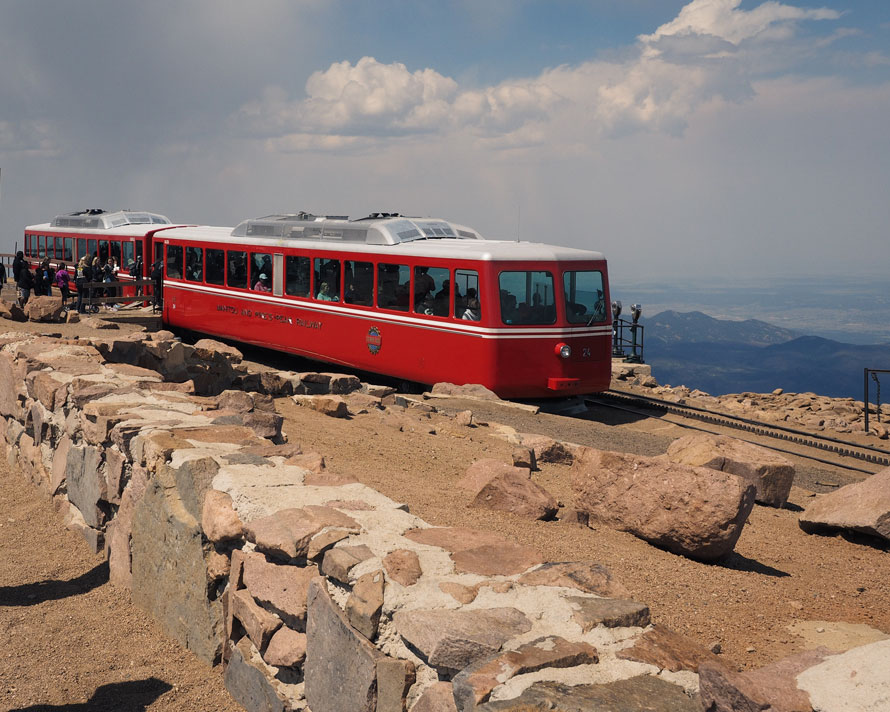 As you ascend the mountain, the train crew does a wonderful job of telling passengers all about the railroad and the amazing sights along the route. They will often tell funny stories as well which help make the trip up a memorable one. Occasionally, you can see wildlife such as deer, bighorn sheep and marmots along the route.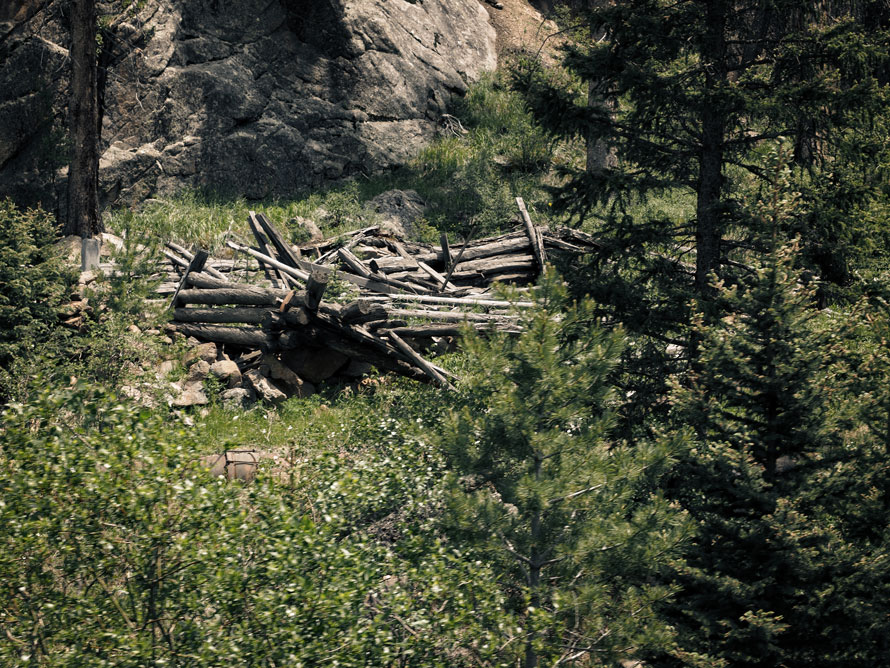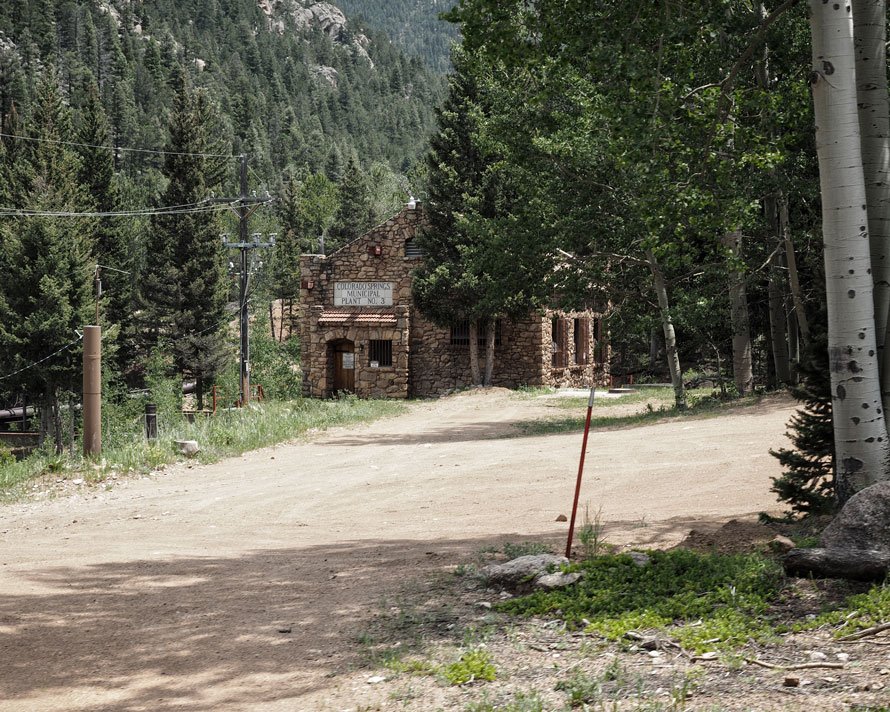 Although there is a road to the top of Pikes Peak, I truly feel that the train is the absolute best way to reach the summit. The slower pace of the ascent, about 9 mph, and the fact that no one has to drive, make it the best way for all to experience the amazing journey.
It is truly an unforgettable train, that I pray will one day be able to live again, and not fade into the history books.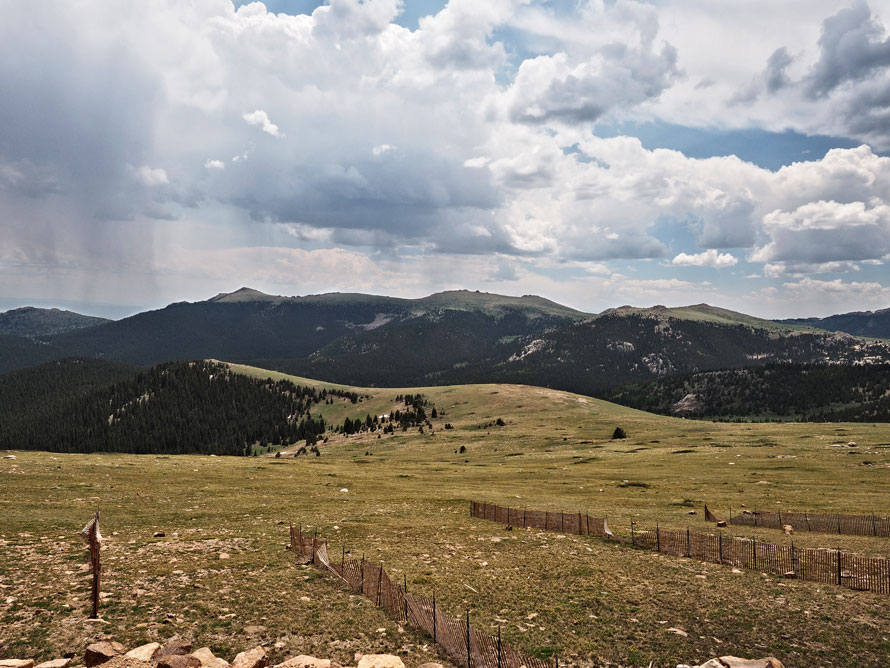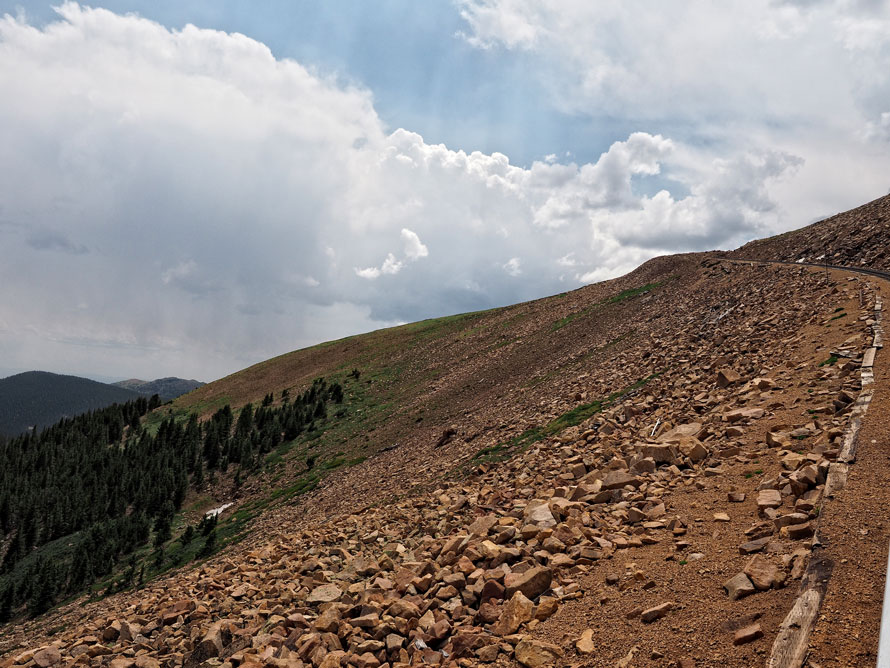 Sadly, it was announced early this year that the train would not be running in 2018 or the foreseeable future. The reasoning is that the infrastructure and equipment has "run its course." They do report that they are "action planning" for the future, though if they ever open again is anyone's guess.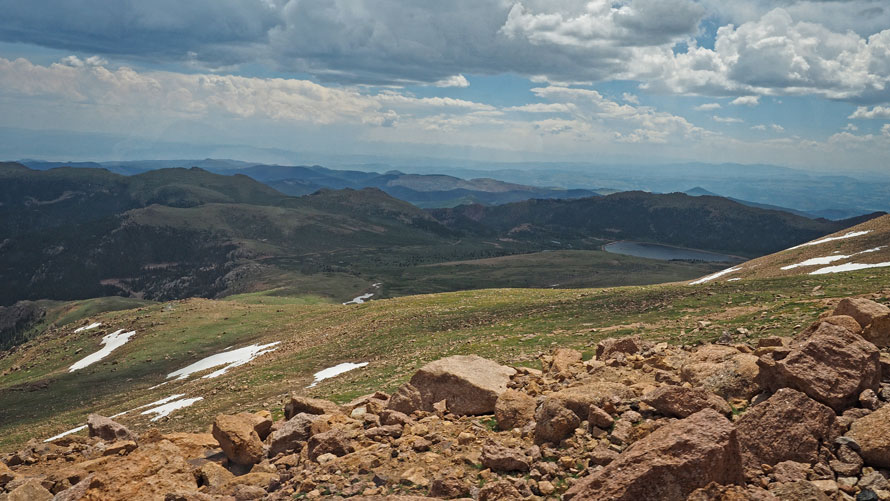 I  hope that they are able to repair and rebuild, so that they can once again carry people to the summit of Pikes Peak. It is truly an unforgettable train, that I pray will one day be able to live again, and not fade into the history books.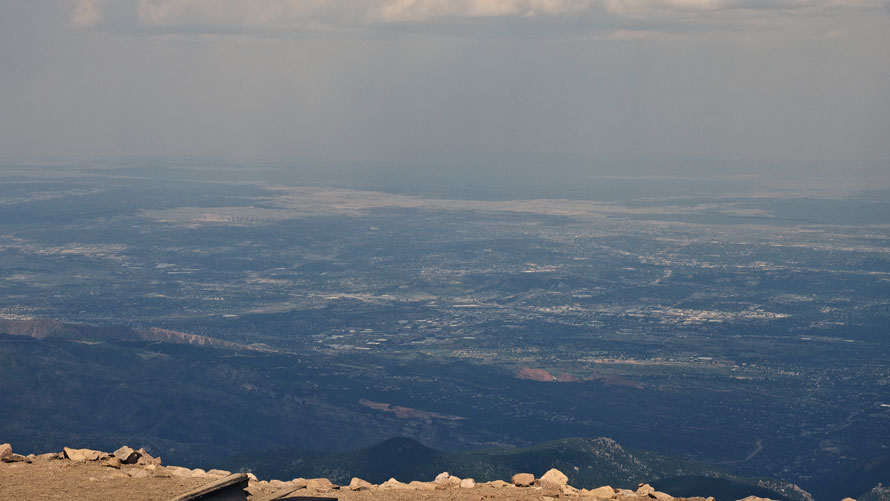 Jason Stamper – Photographs and text Copyright 2018