The Colorado mountains are full of small towns that have seen their share of boom times and busts. Many of these towns sprang up due to mining, logging, or other industries, and many have turned into ghost towns. On our trip to Colorado in the summer of 2017, we visited a unique Colorado mountain town that has seen booms and busts, but thankfully, is still thriving today. This town however, is very different than any other town. So, what's the big deal with this town? The big deal is that it is actually a very Tiny Town!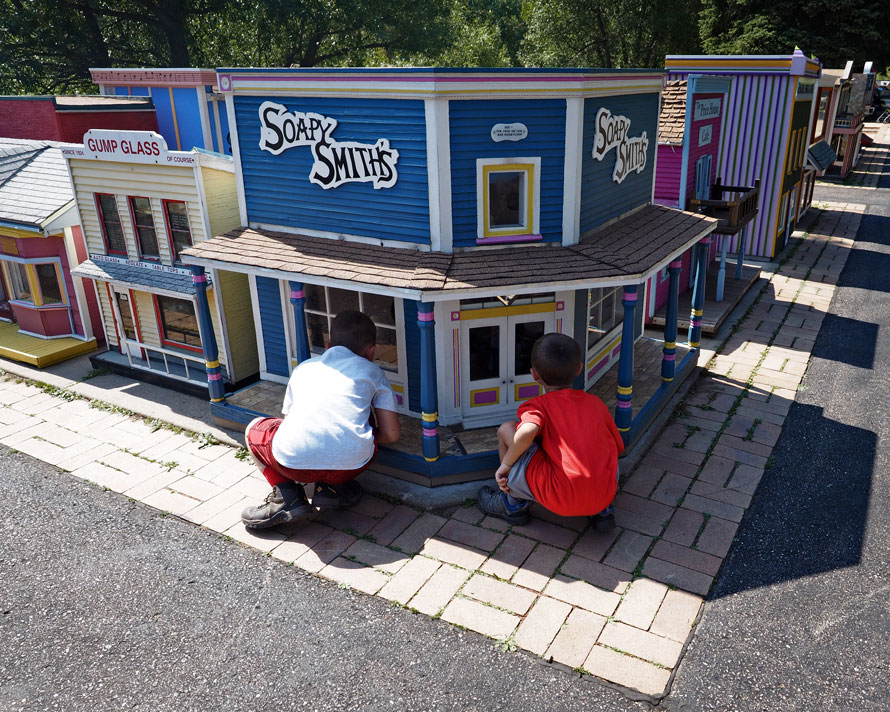 As you can see in the above picture, Tiny Town is quite literally tiny! To give you an idea of scale, those are my boys checking out the detailed interior of one of the many tiny buildings. Tiny Town was actually started in 1915, by a man named George Turner, to entertain his young daughter. By 1924, it included over 125 buildings and was visited by 20,000 people per year.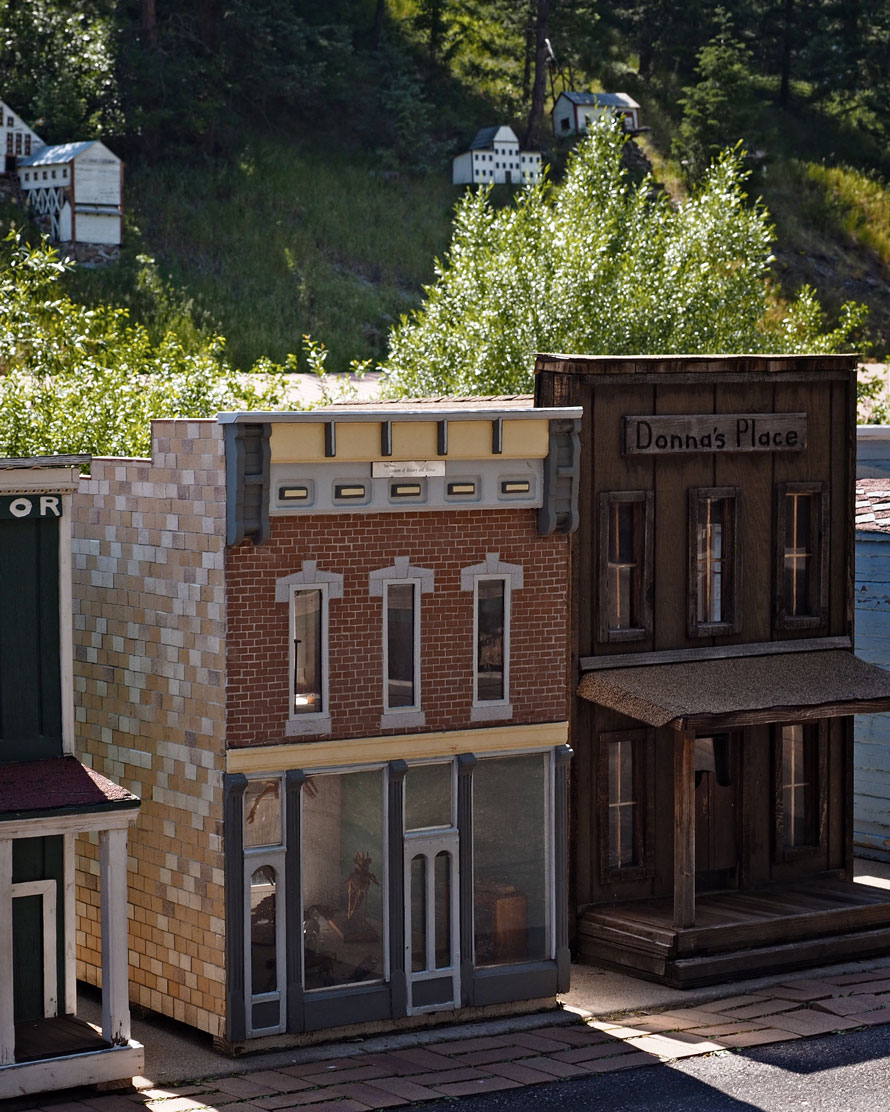 In 1935 a small fifteen-inch gauge railroad was added to take visitors around the property. This railroad currently includes five-eights of a mile of mainline, sidings, a car shed, a working turntable, and a real roundhouse for working on the locomotives.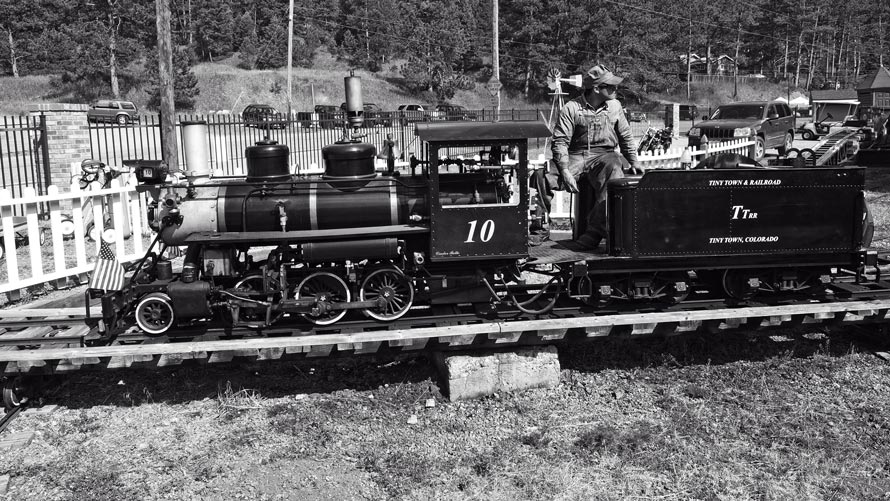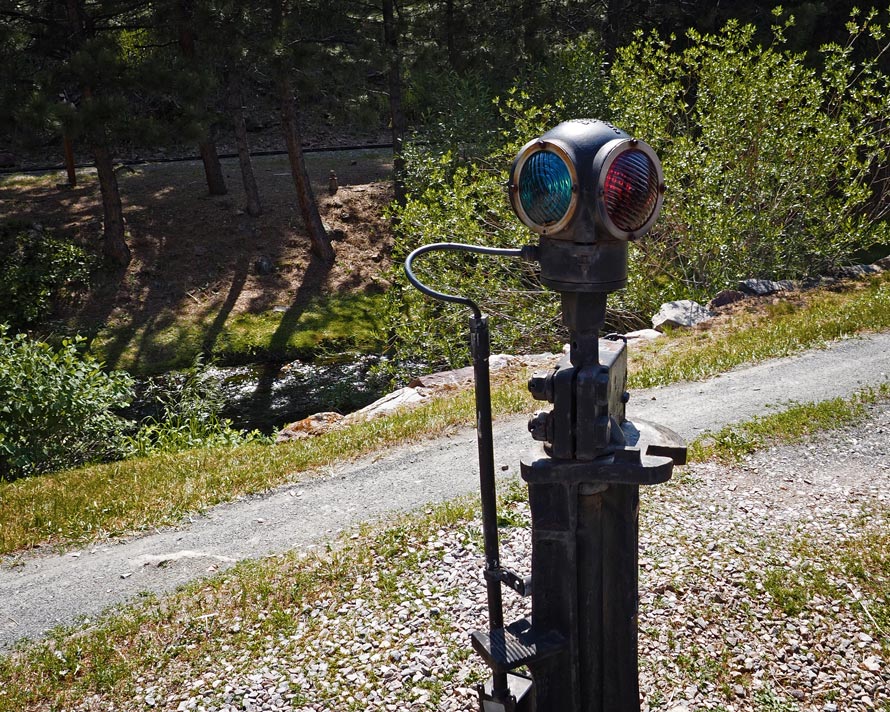 Over many years, Tiny Town has been partially destroyed by floods, changed ownership several times, closed, and re-opened. Today the small park seems to be doing well as tourists continue to visit this well know historical park.
She is a beautiful, honest-to-goodness coal fired 2-6-0 mogul locomotive!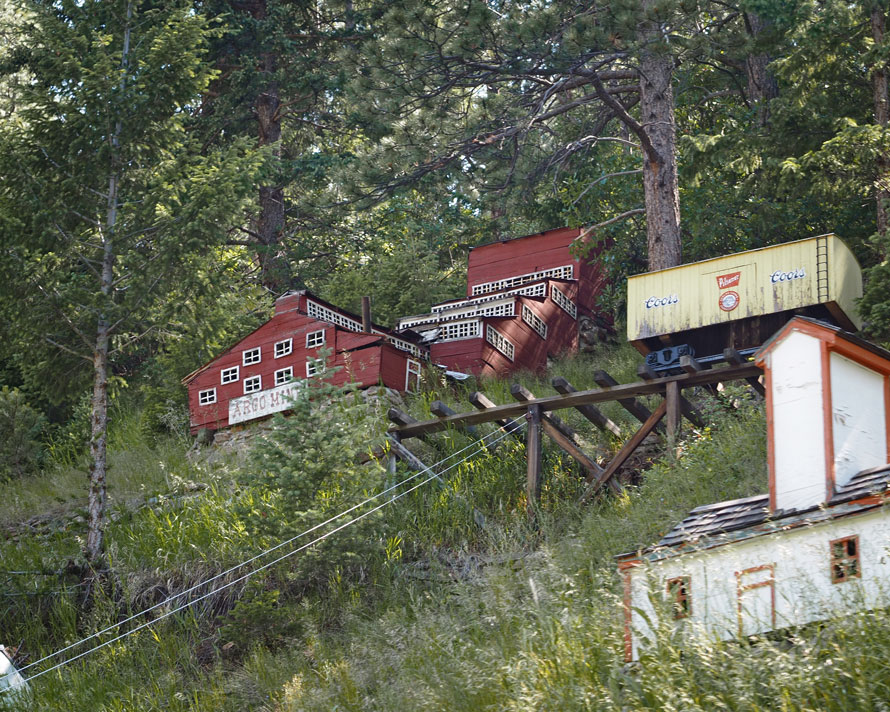 Tiny Town currently has four locomotives. One is modeled after EMD F7 diesels and runs on a small diesel engine. Two are actual steam locomotives, one being propane and the other coal fired. The last engine is actually brand new and modeled after a 2-6-6 Mason Bogie. This most recent locomotive is actually powered by a hidden diesel engine. On the day we visited, Tiny Town was running two trains to keep up with ridership.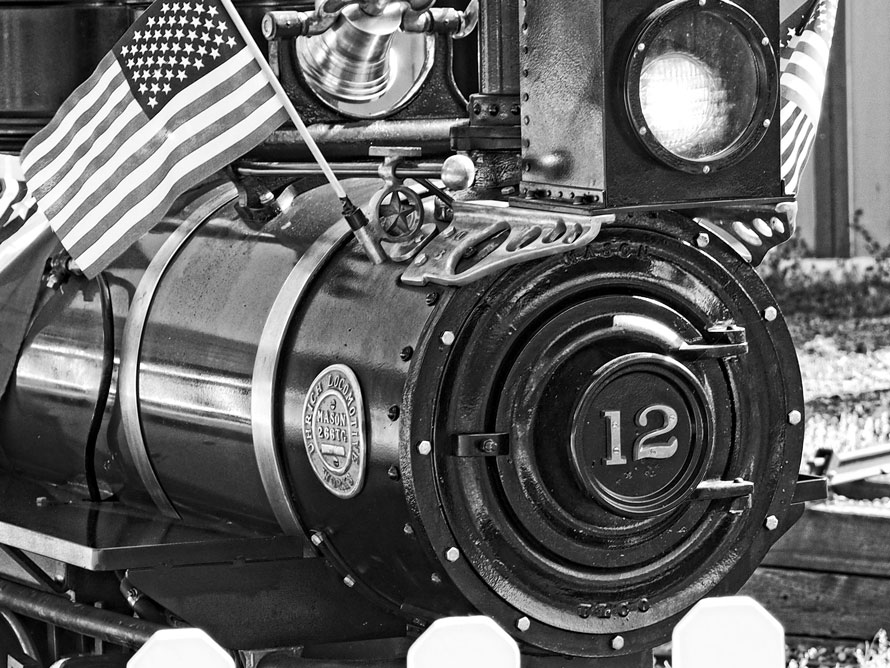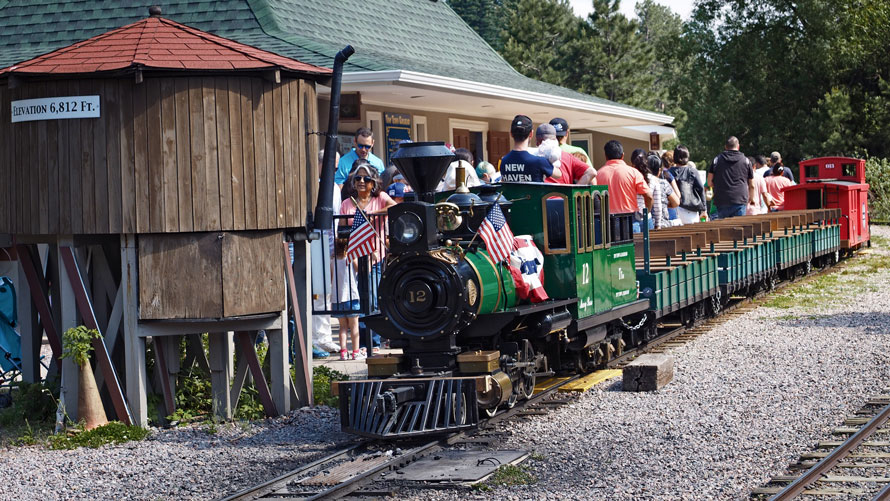 Trains are loaded at the station for the trip around the park. Most of the cars are modeled to look like gondolas with bench seats on them. One of my favorite parts is that they include a caboose on their trains. These cabooses have small benches inside for kids to sit on, and the kids can even look out of the cupolas!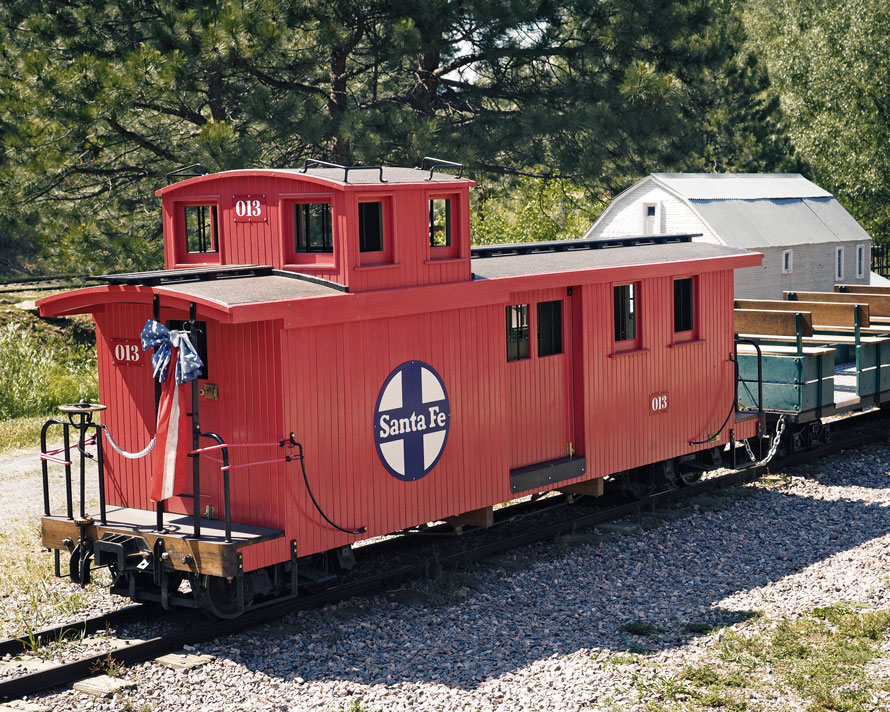 We were fortunate enough to ride a train pulled by locomotive #10, "Cinder Belle." She is a beautiful, honest-to-goodness coal fired 2-6-0 mogul locomotive! The ride around the loop showcases much of Tiny Town, and includes a trestle, and a wooden tunnel. There are also some little buildings that you can see only from the train ride.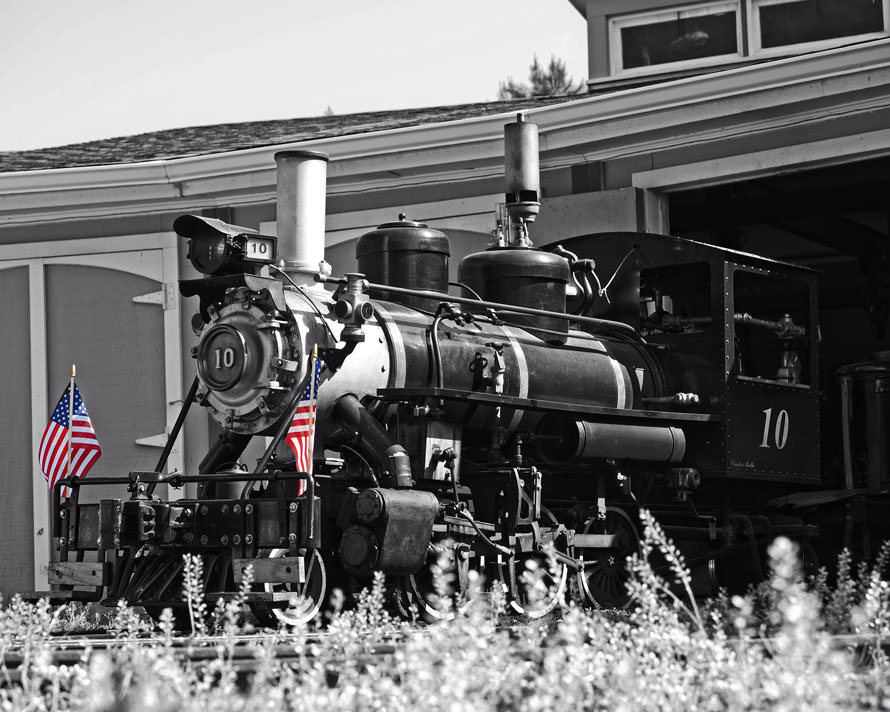 Tiny Town is a really nice little park that is well worth the visit if you are ever nearby. The history of the place is interesting, and I am so glad that we had a chance to experience it. I do hope that there are more boom times ahead for this Tiny Colorado Mountain Town.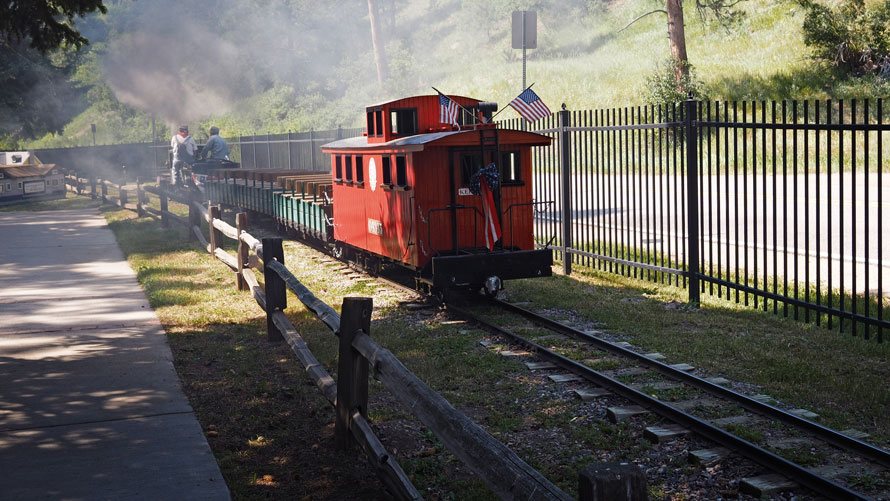 Jason Stamper – Photographs and text Copyright 2018